Uzi victim's family reaches out to girl
August 29, 2014 - 2:33 pm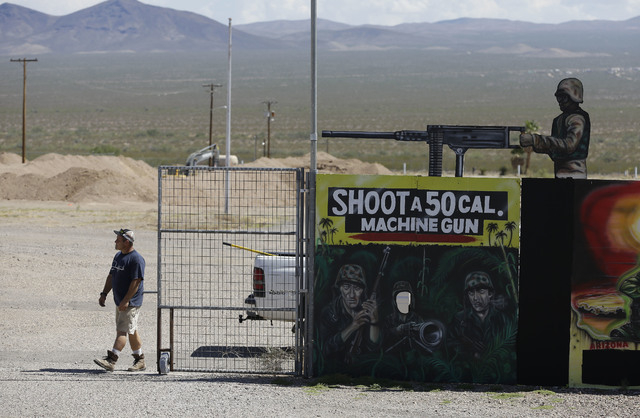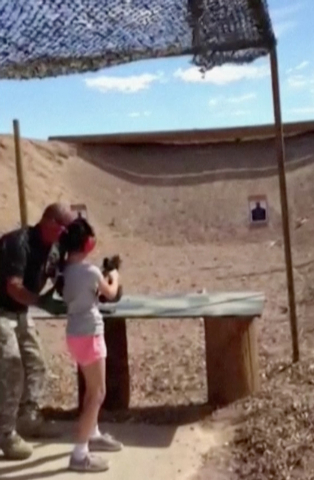 SAN DIEGO — The accidental killing of a shooting range instructor by a 9-year-old girl learning to shoot an Uzi unleashed a storm of criticism and anger, with much of it aimed at her parents.
But the ex-wife and children of instructor Charles Vacca say they harbor no ill feelings toward the girl and her family. Instead, they feel sorry for the child and want to write her a letter to comfort her.
"That's truly how we feel," Vacca's ex-wife, Anamarie, said by phone.
Charles Vacca was standing next to the girl when she squeezed the trigger at the Last Stop range in White Hills, Ariz., about 60 miles southeast of Las Vegas.
The recoil wrenched the Uzi upward, and the 39-year-old Vacca was fatally shot once in the head.
Anamarie Vacca said she has not spoken to the girl or her parents since the accident Monday, but her children want to write the letter, "knowing their family has to grieve through the same process."
The identities of the girl and her family have not been released.
"I know we're going to let her know to not revolve her life around it," Anamarie Vacca said about the accident.
Groups seeking to reduce gun violence have said it was reckless to let the girl handle such a powerful weapon and are calling for tighter regulations regarding children and guns.
But in Las Vegas, a shooting range owner with 30 years of experience said Friday regulators should not overreact to the tragic accidental shooting
Bob Irwin, owner of The Gun Store, said it is the first time he has ever heard of a range master being killed.
"Statistically this is a nonevent," he said. "We don't need to change any laws for one incident."
Irwin said at his range, instructors have helped children as young as 5 shoot guns. But when a gun has too much recoil or is otherwise too much for a client, or the shooter is a child, the range masters hold on to the clients and essentially just let them pull the trigger, he said.
"We've never had a range master killed or even shot," Irwin said. "We've never had a customer shot. This never happens. It has never happened before in Nevada or anywhere else."
Sam Scarmardo, who operates the outdoor shooting range in the Arizona desert, has said the parents had signed waivers saying they understood the rules and were standing nearby, video-recording their daughter, when the accident happened.
Investigators released 27 seconds of the footage showing the girl from behind as she fires at a black-silhouette target. The footage, which does not show the instructor actually being shot, helped feed the furor on social media and beyond.
Prosecutors say they do not plan to file charges.
Review-Journal Capital Bureau reporter Sean Whaley contributed to this report.