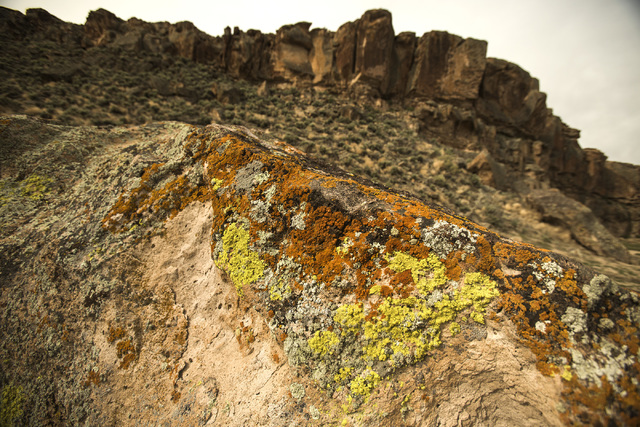 Have you ever wanted to drive 300 miles to hike around and count colorful patches on rocks? The folks at Great Basin National Park hope the idea will grow on you.
The National Park Service is looking for volunteers to take part in what's being called a "Lichen BioBlitz" July 17-19. Participants in the survey will learn about these unusual, often-overlooked organisms and help catalog them throughout the park.
"Lichens grow in many different areas, and some are thousands of years old," said park ecologist Gretchen Baker, who is organizing the event. "This citizen-science project will help the park refine its list of lichens and develop better understanding of their distribution. Plus it's a great opportunity to get outside and see the park in new ways."
Scientists have identified more than 20,000 different species of lichen worldwide. These complex, plantlike organisms made up of symbiotic algae and fungus are among the oldest, hardiest and most widespread living things on Earth.
This will be the ninth BioBlitz held at Great Basin National Park to learn more about the park's biodiversity.
Contact Henry Brean at hbrean@reviewjournal.com or 702-383-0350. Follow @refriedbrean on Twitter.
Feel like joining?
Click here to sign up or get a detailed schedule and other information about BioBlitz