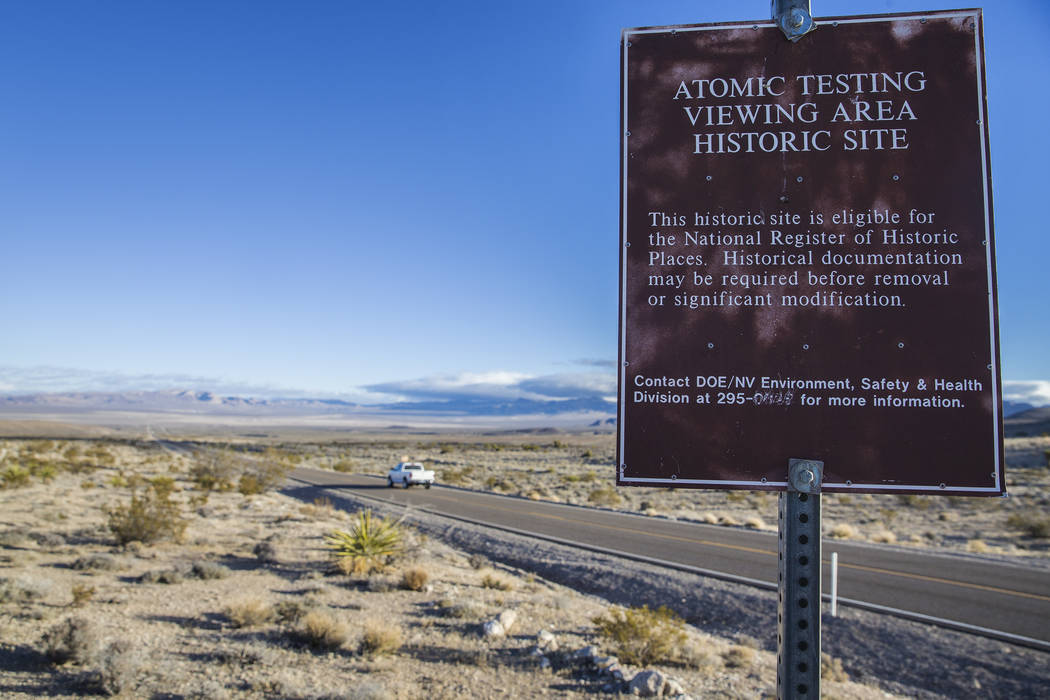 Crews battled a wildfire Monday night at the Nevada National Security Site in Nye County, officials said.
By 6 p.m., the fire had consumed more than 200 acres of a remote grassy area. The site is about 65 miles northwest of Las Vegas and covers 1,360 square miles. No buildings are in danger of damage, officials said.
Firefighters at the site expected to stop at sundown, officials said. Firefighters will monitor the blaze overnight and continue work Tuesday morning.
It was not clear Monday how the fire started.
The area, formerly known as the Nevada Test Site, is run by the Department of Energy and is the primary site for the nation's underground nuclear testing program. The United States conducted 928 nuclear tests at the site between 1951 and 1992.
Contact Blake Apgar at bapgar@reviewjournal.com or 702-387-5298. Follow @blakeapgar on Twitter.