Wildlife officials verify first wolf sighting in Nevada in 95 years
Updated March 25, 2017 - 8:55 am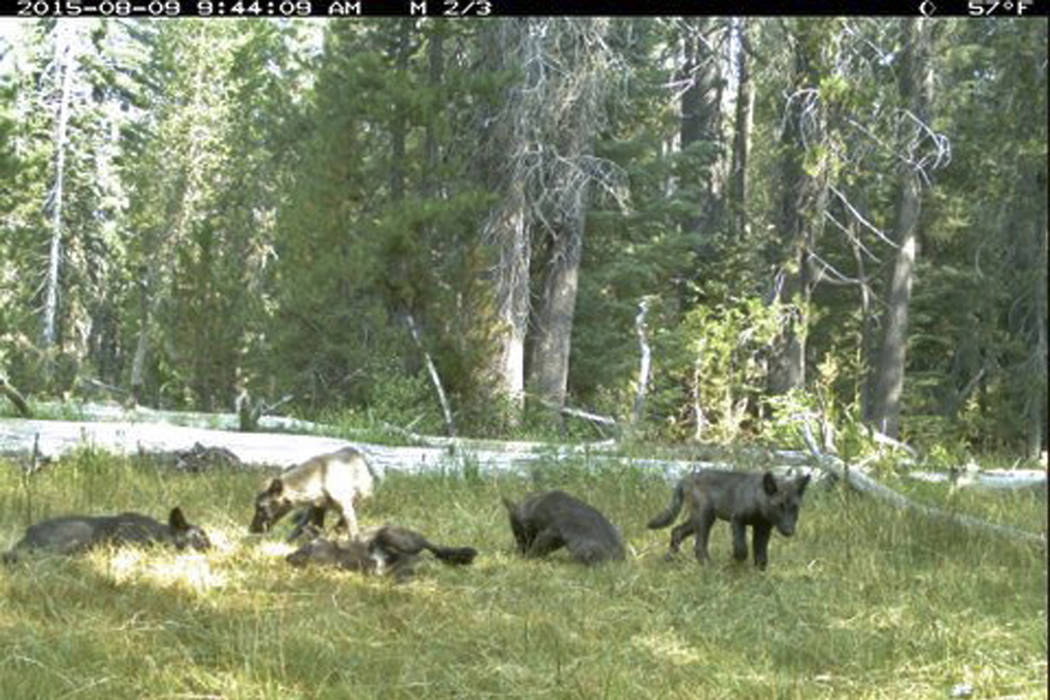 State wildlife officials have confirmed the presence of a wolf in Nevada for the first time since 1922.
The Nevada Department of Wildlife announced Friday that a wolf from the Shasta Pack in Northern California crossed into the Silver State in early November, but there is no evidence that the animal was here to stay.
The wolf was caught on video near Fox Mountain, about 150 miles north of Reno, prompting an investigation by state wildlife officials.
Animal droppings found during the search were sent for testing to the University of Idaho's Laboratory for Ecological, Evolutionary and Conservation Genetics, which recently confirmed the presence of a young male wolf from the Shasta Pack.
Officials said the wolf was likely in search of a mate, but the animal hasn't been spotted in Nevada since the initial sighting.
"This observation is of a lone animal and is not confirmation of wolves with established territories in Nevada," said state game chief Brian Wakeling in a written statement.
The Shasta Pack has seven known members, two adults and five offspring. None of the wolves in the pack have radio collars and their current whereabouts are unknown, but there is no reason to believe they have settled in Nevada, officials said.
"Clearly, this confirmed sighting has heightened the department's awareness," state wildlife director Tony Wasley said. "We will be closely monitoring the situation."
Contact Henry Brean at hbrean@reviewjournal.com or 702-383-0350. Follow @RefriedBrean on Twitter.
RELATED
Photos show first wild California wolf pack in nearly a century