Woman exonerated in 1976 Reno murder sues Nevada, Louisiana officials
August 23, 2016 - 10:13 am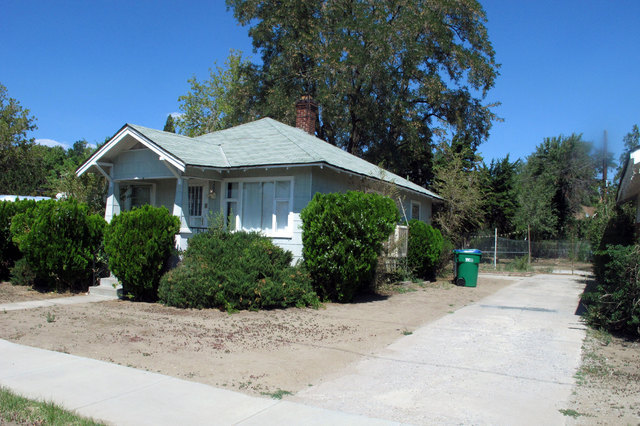 RENO — A woman who spent 35 years in prison for a 1976 Reno killing before being exonerated by DNA evidence has sued officials in Nevada and Louisiana, alleging civil rights violations and malicious prosecution.
Attorneys for Cathy Woods, 66, said she was deprived of almost her entire adult life based on a confession authorities got while questioning her without a lawyer at a psychiatric hospital in Shreveport, Louisiana.
"She was an extremely vulnerable person at that time and today," Elizabeth Wang, one of Woods' lawyers, said Tuesday. "Anyone who sees her would see what 35 years in prison did to her."
Woods, who also used the name Anita Carter, was freed in September 2014 and cleared last year in the stabbing death of 19-year-old Michelle Mitchell near the University of Nevada, Reno.
A National Registry of Exonerations' database lists Woods as the longest-ever wrongfully incarcerated woman in U.S. history.
Officials said DNA linked an Oregon prisoner, Rodney Halbower, to the stabbing, which drew intense media attention during the three years it went unsolved.
Halbower also is suspected in several Northern California deaths in early 1976, which were dubbed the Gypsy Hill killings. Now 68, he faces a court hearing Friday in San Mateo County, California, to determine if he should stand trial in the slayings of two teenage girls from the San Francisco Bay Area.
Authorities say Halbower's DNA on a Marlboro cigarette puts him at the scene of Mitchell's slaying.
Police and prosecutors in Nevada thought they had their break in the case when Shreveport police reported that Woods told a counselor in a psychiatric hospital in early 1979 that she recalled something about a woman being stabbed in Reno, according to Woods' lawsuit.
Woods had moved to Shreveport about a year after Mitchell's killing, and she had been committed to the hospital by her mother.
Her lawyers said Woods was diagnosed as schizophrenic and was "floridly psychotic and hearing voices" at the time she gave her alleged confession.
Woods only talked about "vague information about the crime that had been publicly reported," the lawsuit said, and she was denied a lawyer by detectives who "promised that things would go 'quicker' and easier if she did not have an attorney."
Woods was convicted in Nevada based largely on the confession and sentenced in 1980 to life in prison without parole. She won a new trial on an appeal to the state Supreme Court but was convicted again in 1985.
The lawsuit, filed Monday in U.S. District Court in Reno, names the city of Reno, two former Reno officers, former Washoe County District Attorney Cal Dunlap, two former Shreveport officers and a doctor who treated Woods at the Louisiana State University Medical Center.
The lawsuit alleges malicious prosecution, multiple violations of Woods' constitutional rights to due process, and civil conspiracy. It seeks unspecified damages.
It accuses the doctor, Douglas Matthew Burks, of doing nothing to stop Woods' interrogation. Burks, who now practices in Florida, didn't immediately respond to messages at his office in Tampa.
Dunlap declined to comment about the case. Efforts to reach former Reno officers Lawrence Dennison and John Kimpton by telephone were unsuccessful.
A lawyer for former Shreveport Detective Donald Ashley said he had not seen the lawsuit and declined immediate comment. Former Detective Clarence "Jacky" Lewis, now a sheriff's lieutenant in Caddo Parish, Louisiana, declined to comment.
Woods' lawyers accuse the officers and prosecutors of concocting a theory that Woods was a lesbian and killed Mitchell because she rejected sexual advances, and that Woods' "mannish" appearance explained witness reports of a man seen running from the scene of the crime.
Woods lives with a caregiver in Friday Harbor, Washington, Wang said.
The attorney called Woods' case "extraordinary for the extreme length of her wrongful incarceration," but "tragically common in other crucial respects."
Woods was a poorly educated woman with diagnosed severe mental illness who was "intentionally framed" by authorities for a crime she didn't commit, Wang said.
Associated Press writer Paul Elias in San Francisco contributed to this report.
RELATED
New DNA evidence in Nevada slaying scrutinized