Woman gets life in prison without parole in death of husband, a Nellis airman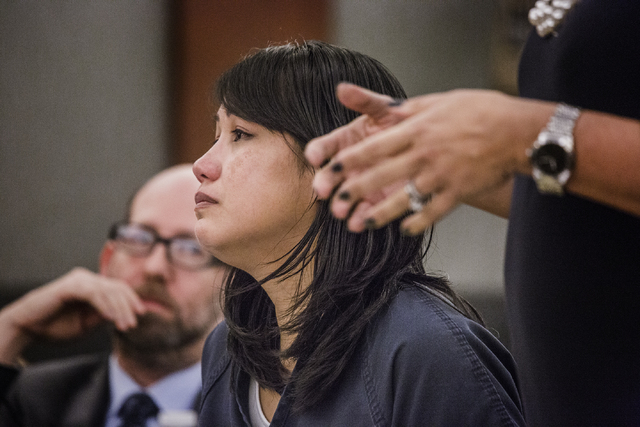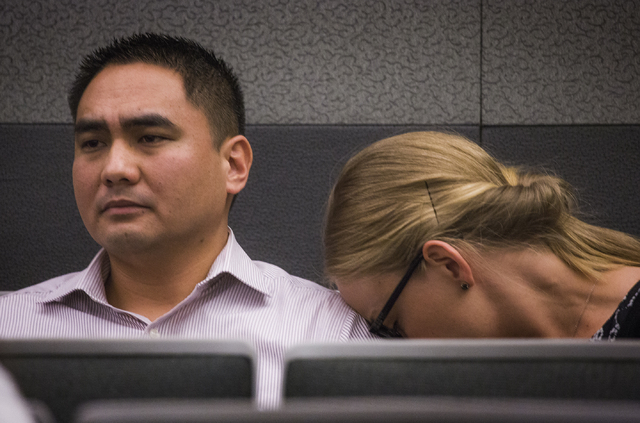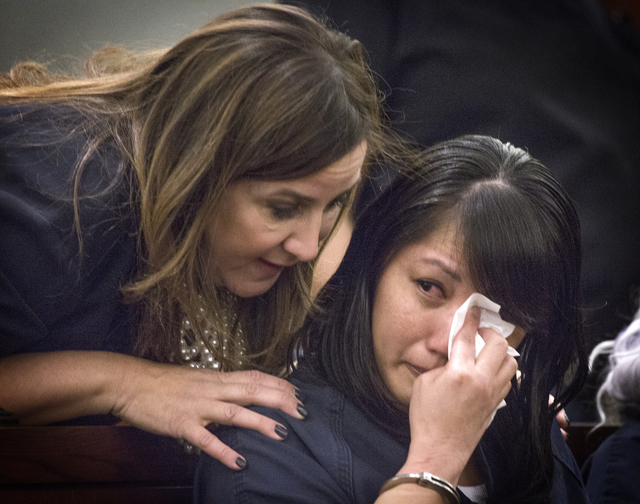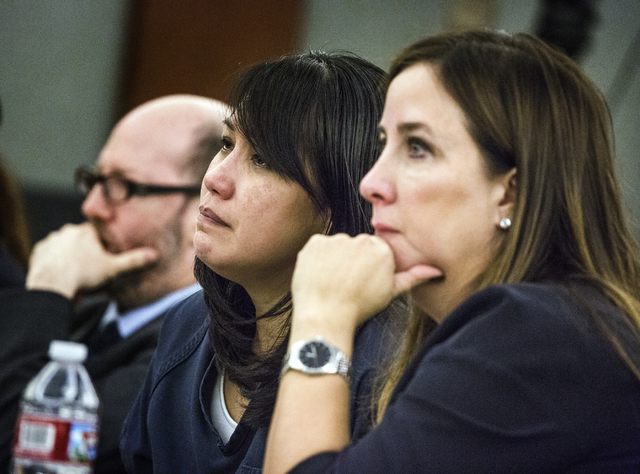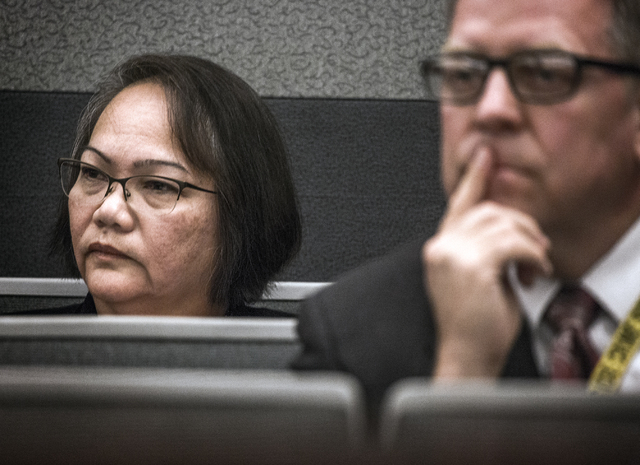 Calling her crime "incredibly unfathomable," a judge on Thursday sentenced Michelle Paet to life in prison without the possibility of parole for orchestrating a plot that left her husband, Nathan Paet, dying in his blood-soaked Air Force fatigues in front of their four children.
Michelle Paet avoided the death penalty when she pleaded guilty to conspiracy to commit murder and first-degree murder with use of a deadly weapon.
At a lengthy sentencing hearing, the 28-year-old staff sergeant's mother, Carmelita Villagomez Paet, described an "obedient and respectful" son, a cultural dancer, who enjoyed surfing and snowboarding and loved his family.
She prayed for him while he served in Iraq a year before his death.
"He survived deployment in a war zone only to die at the hands of his wife," she said.
Prosecutors say Paet wanted her husband out of the picture, sought more than $600,000 in life insurance and planned the murder over the course of six months with Michael Rodriguez, a man with whom she worked and had a fleeting sexual relationship.
Chief Deputy District Attorney Michelle Fleck called Paet a "poisonous apple," who used "tears, sex and money" to lure Rodriguez, while at home she played the role of a mother and wife as she explored at least four ways to kill her husband.
"She sits before you as she has before other men, crying and kind of the perfect picture of femininity and vulnerability, looking like a victim," Fleck told the judge. "What you see is not what you get."
The prosecutor said that one of Rodriguez and Paet's murder plans included kidnapping her husband, blindfolding him and driving him into the desert, and instilling "fear, torture, pain" along the way.
On the night of Dec. 1, 2010, Rodriguez waited outside the Paets' far southwest valley home in his black Cadillac CTS with the alleged gunman, Corry Hawkins, prosecutors said.
Nathan Paet was gunned down in the garage as he left for work.
Defense lawyer Kristina Wildeveld tried to paint Rodriguez as a "master manipulator" who plotted the killing himself.
"There's no evidence Michelle came up with any of these plans," Wildeveld said. "Michelle would just say he'd mention them in passing. It wasn't like anything was actually ever going to happen."
Rodriguez was convicted by a jury for his part in the slaying. He initially agreed to waive future appeals and accept a sentence of life in prison without the possibility of parole to avoid a possible death sentence, but he has since told District Judge Douglas Herndon that he wants a penalty hearing.
In handing down Michelle Paet's sentence, the judge said he "struggled to think of something more sinister or insidious."
Nathan Paet, 28, was the assistant noncommissioned officer-in-charge for the Strike Aircraft Maintenance Supply section of the 757th Aircraft Maintenance Squadron at Nellis Air Force Base. He was born in 1982 in Tamuning, Guam, where he and Michelle were high school sweethearts.
He was unaware of his wife's infidelity and never spoke of any suspicions with his relatives.
The children who watched their father bleed after he was shot five times live in Guam with relatives.
They are fearful of seeing their mother again, Carmelita Paet said. "They are afraid that if she can do this to their father, she may be capable of doing this to them."
Michelle Paet wept as she apologized to her husband's family and asked the judge for a chance at parole.
"I made a huge mistake and a really bad choice," she said.
Contact David Ferrara at dferrara@reviewjournal.com or 702-380-1039. Find him on Twitter: @randompoker