Lotus of Siam closes after partial ceiling collapse
September 8, 2017 - 10:14 pm
Updated September 9, 2017 - 12:45 am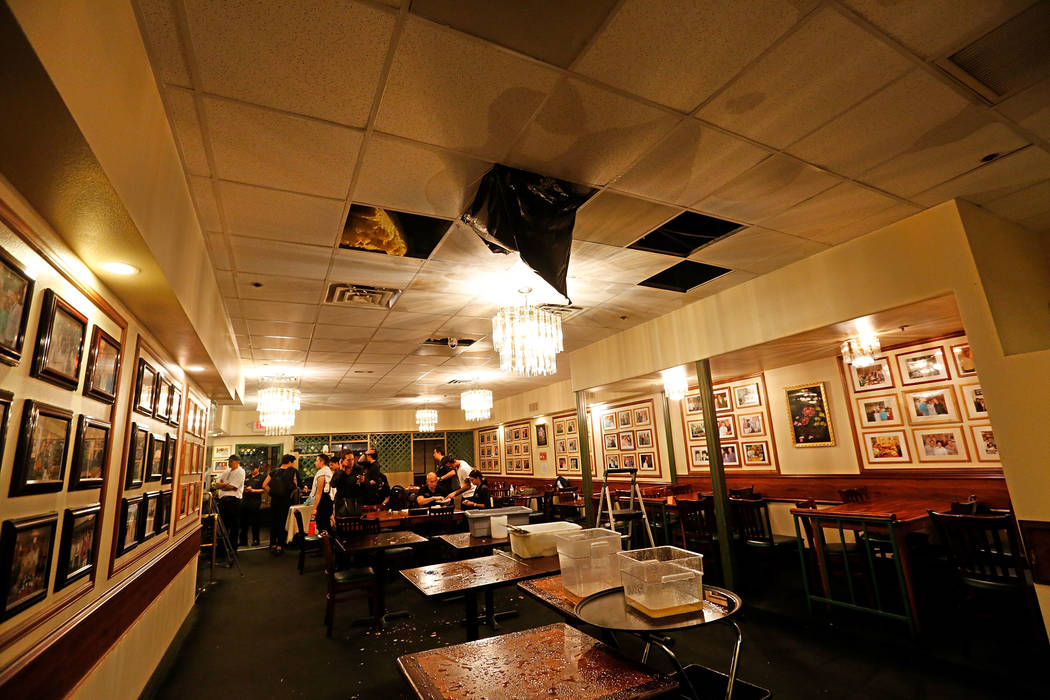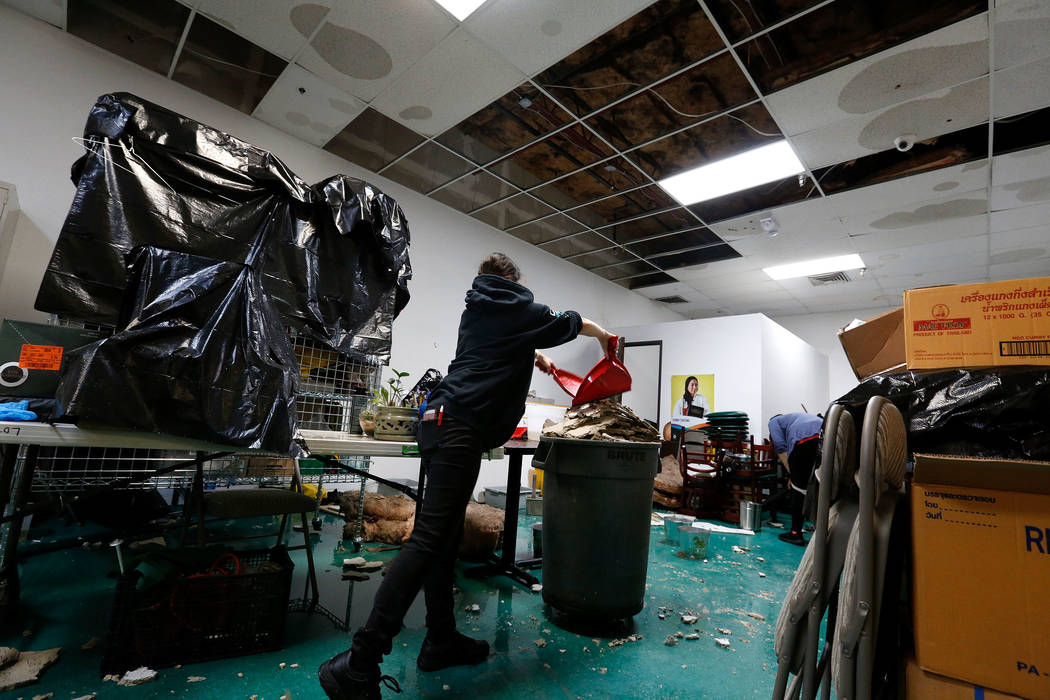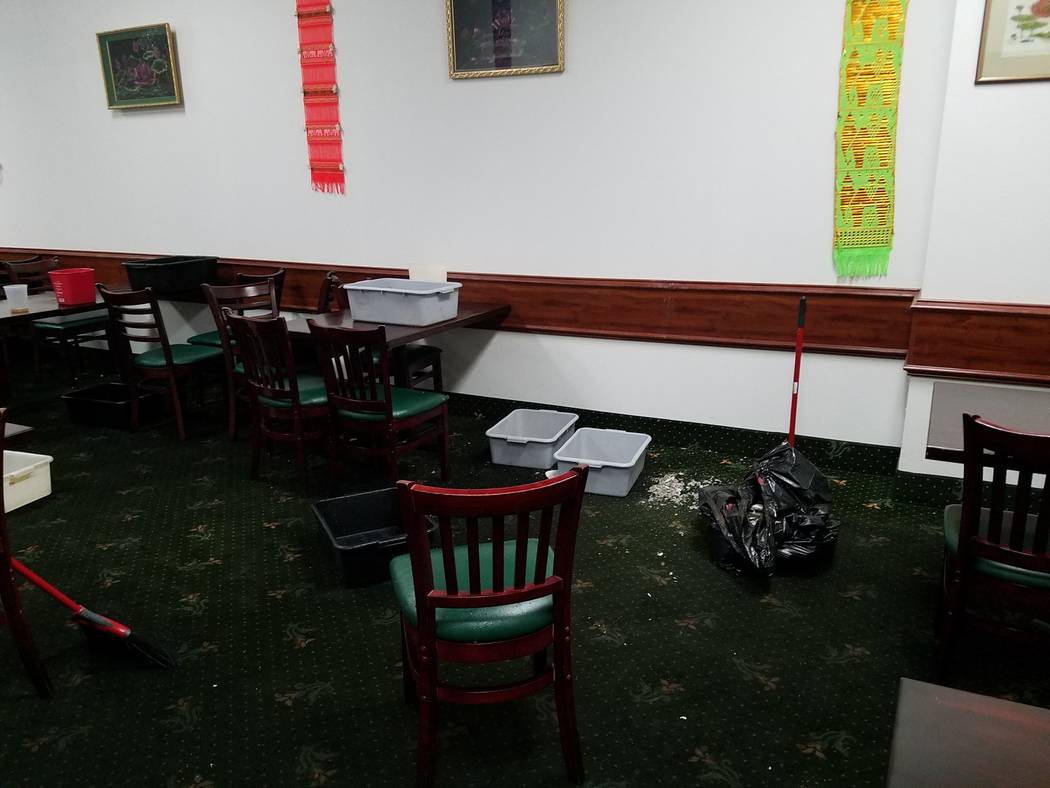 Famed Thai restaurant Lotus of Siam will likely remain closed for about a week after extensive portions of the ceiling collapsed Friday night.
A yearlong leakage problem turned into an immediate hazard at the business, 953 E. Sahara Ave., near Maryland Parkway, when chunks of the ceiling dropped to the ground.
"I've never had it fallen," manager Penny Chutima said during a tour of the drenched restaurant.
Heavy afternoon rains proved too much for the ceiling panels to bear about 7:50 p.m. when they started to bulge, she said. At that point, Chutima said, it was apparent to her the business needed to close. As water started to drip in the kitchen, the issue became more urgent.
This is when a landlord doesn't listen to you… pic.twitter.com/dpIU5gKjwg

— Lotus of Siam (@LotusOfSiam) September 9, 2017
"Now we really need to close," she remembered thinking.
By 8 p.m., the restaurant was closed. Chutima said the business comped some meals and hailed ride-sharing services for guests. No customers or staff were injured, she said.
Rain water seeped through the ceiling panels and dripped into buckets below throughout the entire business Friday night. It was only going to get worse, Chutima said, noting water spots that two hours earlier were dry.
To our lovely guest we do apologize but we forced to closed today until further notice due to our roof collapsing.

— Lotus of Siam (@LotusOfSiam) September 9, 2017
The leaky ceiling has been problematic for about a year, Chutima said. The business has pleaded with its landlord during that time to repair the roof, she said, but to little avail.
Monsoon season this year has weakened the ceiling, but the worst damage came Friday, she said. Recent sporadic repair efforts didn't stop drenched insulation and other debris from falling to the ground.
"Right when that hit, I knew that this was game over," Chutima said of the storm.
Her mother, chef Saipin Chutima, wasn't sure whether to cry or to be mad about the damage. The family has owned the restaurant for nearly 20 years, Penny Chutima noted.
"It's like watching your firstborn just fall," she said. "This is chef's child. This is her baby."
Contact Mike Shoro at mshoro@reviewjournal.com or 702-387-5290. Follow @mike_shoro on Twitter.