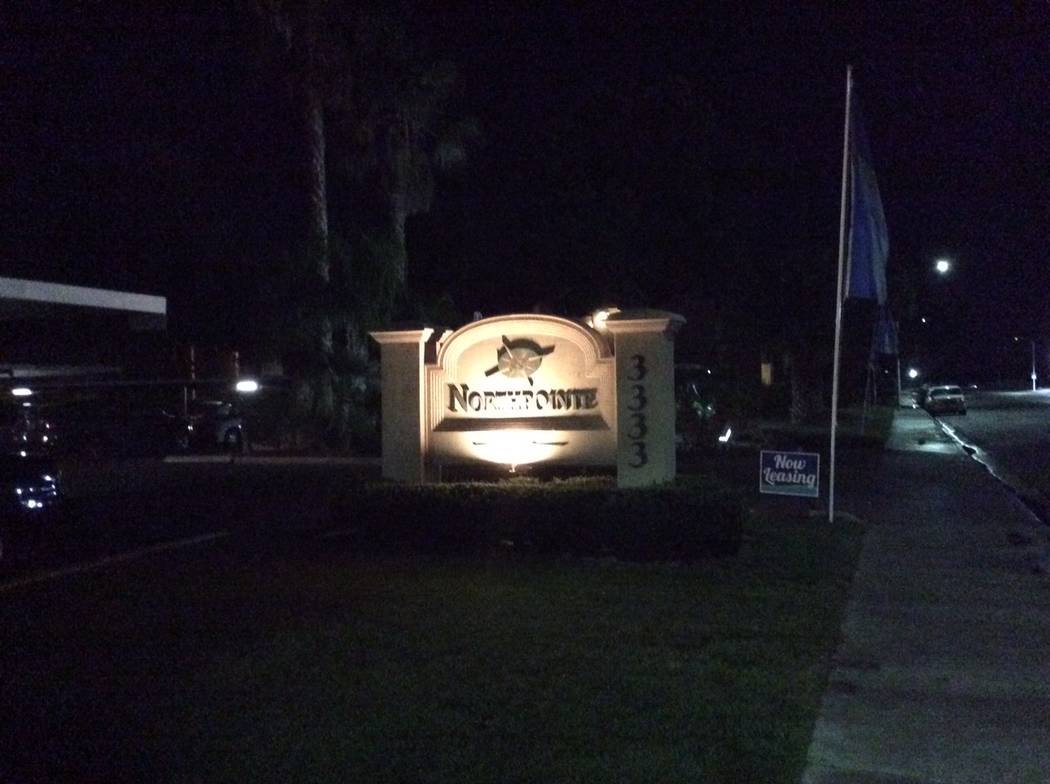 A man died after suffering burns and smoke inhalation during an early Saturday morning kitchen fire in central Las Vegas.
Las Vegas firefighters responded at 1:45 a.m. to a report of smoke coming from an apartment at the Northpointe Apartments, 3333 N. Michael Way, according to Las Vegas Fire Department spokesman Tim Szymanski.
Firefighters had to force their way into the second-story apartment where they found the victim just inside the door. He was unresponsive.
The fire was in the kitchen, around the stove and quickly was extinguished, Szymanski said in a release.
The man was taken by Las Vegas Fire & Rescue to the Trauma Unit at University Medical Center where he was pronounced dead. It appeared the victim had burns to his hands and face and suffered smoke inhalation.
The kitchen was gutted and the rest of the apartment had smoke damage. Damage was estimated at $25,000.
The fire was ruled accidental, cooking in nature, Szymanski said. A burner was in the "on" position on the stove, it appeared there might have been a flash fire while cooking and it caught the victim in the face and hands.
Damage was confined to the one apartment; no other apartments were affected by the fire. There were no other reported injuries during the incident. It appeared the victim lived alone; no one was displaced by the fire.
This is the fifth fire fatality in the city of Las Vegas proper this year. The victim will be identified after his family is notified.
3333 N. Michael Way, Las Vegas, Nevada