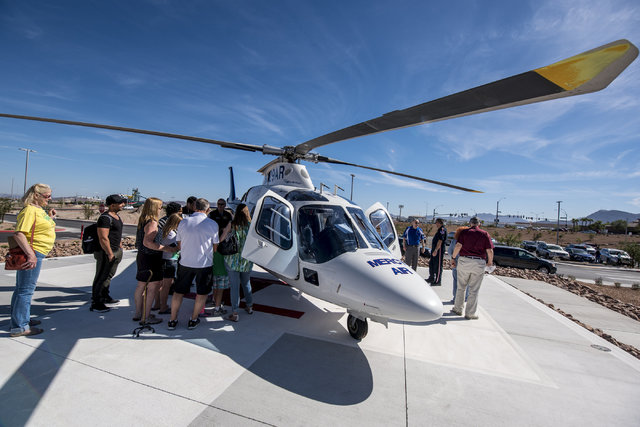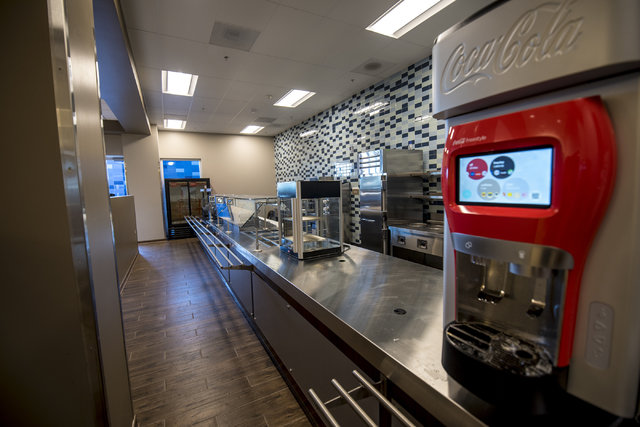 The way Sam Kaufman describes Henderson Hospital, it sounds like a hotel.
Patients can access room service, and rooms are equipped with natural light and USB ports capable of charging many devices.
"It's because we're all about enhancing the patient's experience," said Kaufman, the CEO of the newly opened acute-care facility at 1050 W. Galleria Drive.
After nearly four years of planning and development, Henderson Hospital opened Oct. 31 as part of the Valley Health System, which also includes Centennial Hills, Desert Springs, Spring Valley, Summerlin and Valley hospitals.
Oftentimes, Kaufman said those facilities would get patients from the Henderson area who wished they could be closer to home.
"We knew we needed to increase our access to the Henderson community," he added.
Keith Brill, chief of staff at Henderson Hospital, said in the 20 years he has lived in town, he has seen a number of hospitals built.
"But nothing on the east side of town," he said.
The 130-bed, $168 million Henderson Hospital was an answer to their requests.
"I think this will help the community tremendously," Brill added.
Like many other facilities, it has an emergency room along with its maternity, cardiology and radiology units. However, much more went into the design of the facility.
"We always look at other hospitals to see what the best practices are," Kaufman said. "We have invested in state-of-the-art technology that no other facility has."
This includes antimicrobial surfaces, such as countertops and curtains, to prevent the spread of bacteria.
"Patients come in with bugs," he said. "Historically speaking, people have gotten bugs (from visiting a hospital). This helps prevent that."
Kaufman said while hospitals take precautions to prevent the spread of unwanted bacteria, it's not common that those efforts are built into a hospital's infrastructure.
As a doctor working in the hospital, Brill said the facility is impressive.
"It's like nothing else I've seen in Nevada," he said.
While the facility has boasted new technology, Kaufman added that it keeps the patient in mind down to the smallest detail, such as opting out of an overhead intercom for other communication efforts to connect medical staff.
While building the hospital, Kaufman said acoustic technicians were consulted to try to reduce as much noise as possible.
A new hospital also attracted new doctors and medical staff to the valley.
"We have the ability and space to add beds," he said. "We can always assess what the community needs and grow the program as needed."
Visit hendersonhospital.com.
To reach Henderson View reporter Michael Lyle, email mlyle@viewnews.com or call 702-387-5201. Find him on Twitter: @mjlyle.