2 new teachers share a bond at Bruner Elementary
August 22, 2017 - 2:58 pm
Updated September 11, 2017 - 11:47 am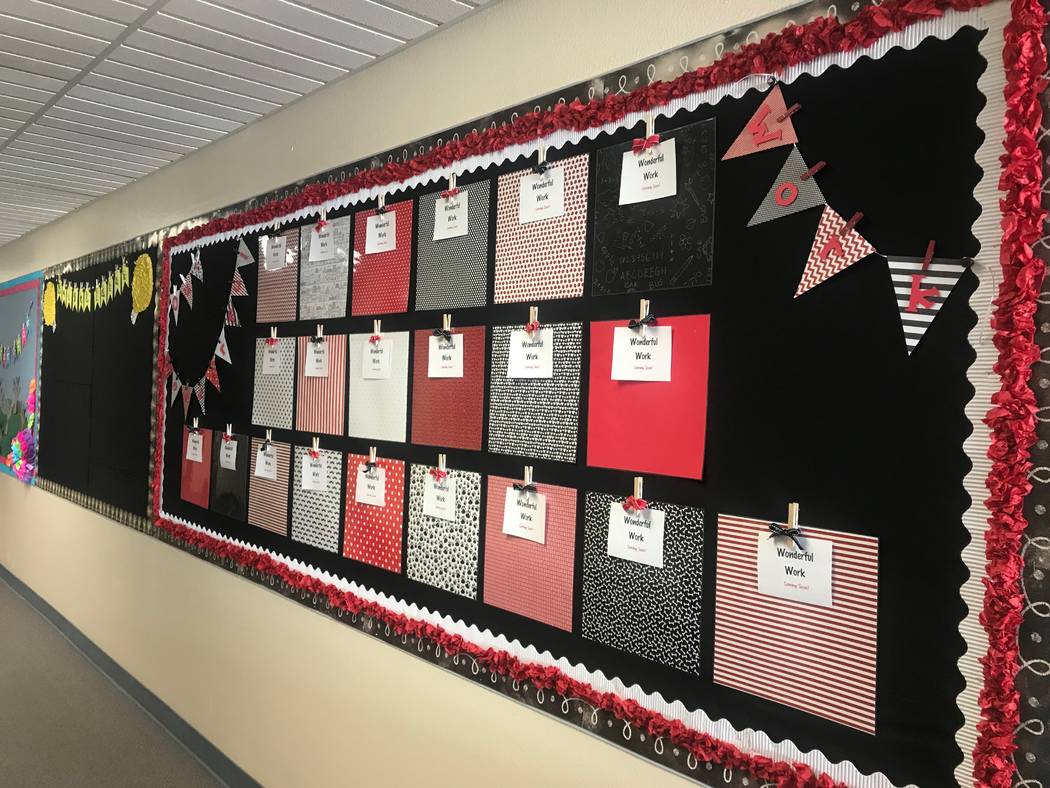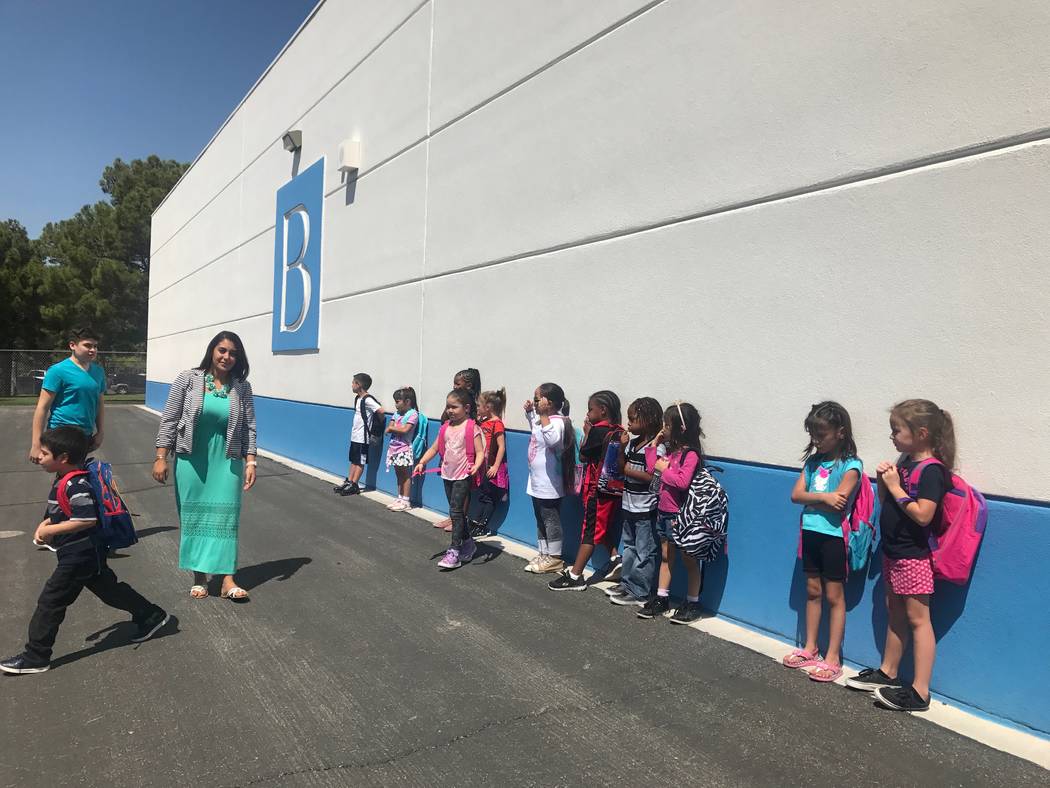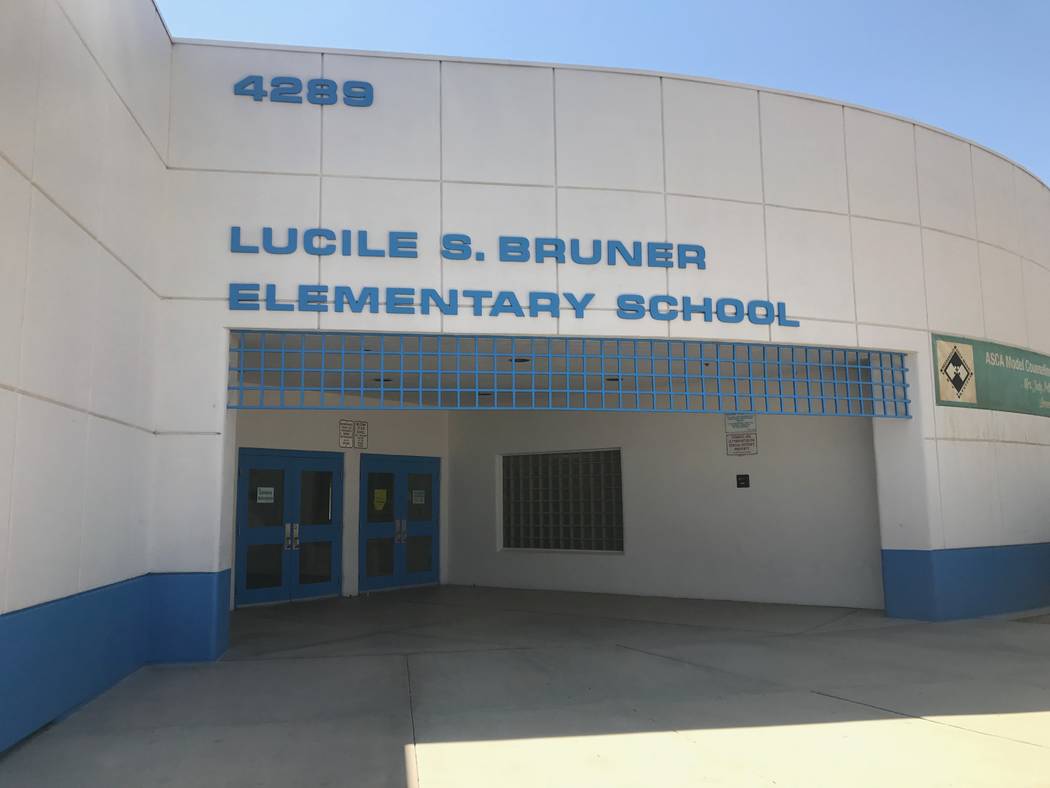 Entering a school year can be nerveracking for a first-year teacher, and 22-year-old Madonna Hakim and 21-year-old Emily Rios said they are grateful they don't have to do it alone.
The Lucile S. Bruner Elementary School first-grade teachers have separate classes of 20 students each, but their classrooms are across the hall from each other, they share lesson plans and they shopped together for classroom supplies and decorations. They also have the same mentor.
"They call us twins at school," Hakim joked.
The friends met while serving as substitute teachers for about a month each at Bruner the previous school year, Hakim said. They are the youngest teachers at the school this year, she said.
Their mentor, Le Carter, who also is a first-grade teacher, has been at Bruner for six years. She meets with Hakim and Rios regularly and spoke with them often during the summer. She said it's important for new teachers to have someone guiding them, but it's even better that they have each other. Hakim's mother, Ghada, who has been a teacher in the Clark County School District for 15 years and taught for seven years in her hometown of Cairo, agrees.
"I'm so happy that they have each other and that their classrooms are right in front of each other," she said.
Entering the field
Hakim, of North Las Vegas, switched her major from psychology to education at UNLV after she served as a substitute in elementary schools for one week. Her mother had suggested she take a substitute-teaching job because of its flexibility.
"I was kind of all over the place with psychology. I wasn't sure what I wanted to do," she said. "Then when I switched to education, I had no doubts. I knew it was exactly what I was supposed to be doing."
She continued substitute-teaching at different schools for nearly three years and completed her student teaching — which was required for her bachelor's degree — at Vincent L. Triggs Elementary School before becoming an office aide at Bruner. That led to work as a long-term substitute, and she was hired full time this year. She graduated in May and went straight to preparing for her first full year as a teacher, she said.
Although Hakim didn't realize she wanted to be a teacher until later, her mother saw it in her early on. When she was in ninth grade, Hakim was the youngest person who taught Sunday school at their church, Ghada said.
As for Rios, of Summerlin, she said she knew from a young age that she wanted to be a teacher. She attended Grand Canyon University in Phoenix, where she studied early childhood education, before returning to Las Vegas in December to do her student teaching in Carter's class at Bruner. She graduated in May as well.
"I've always known that I wanted to teach little kids," she said. "I love the little innocence about them. … Also, I didn't want for them to be taller than me. I'm 4-11."
Starting off fresh
Hakim and Rios were assigned to finish out the last month of the 2016-17 school year. It is difficult to take over for another teacher so late, Rios said.
"They handled it really well, because some teachers would have probably walked out," Carter said. "I told them this year, when they start fresh, having expectations and setting your structure is very important."
Hakim and Rios agreed that their biggest goal is for all of their students to be able to read by the end of the school year.
Contact Kailyn Brown at kbrown@viewnews.com or 702-387-5233. Follow @kailynhype on Twitter.
By the numbers
About 1,500 teachers were hired district-wide for the new school year, according to Clark County School District communications director Guillermo Lifoifoi. Madonna Hakim and Emily Rios are two of the three new teachers this year at Lucile S. Bruner Elementary School, said mentor Le Carter.