40 children get 'personal shoppers' for $200 Target sprees — VIDEO
December 12, 2018 - 2:35 pm
Updated December 12, 2018 - 8:53 pm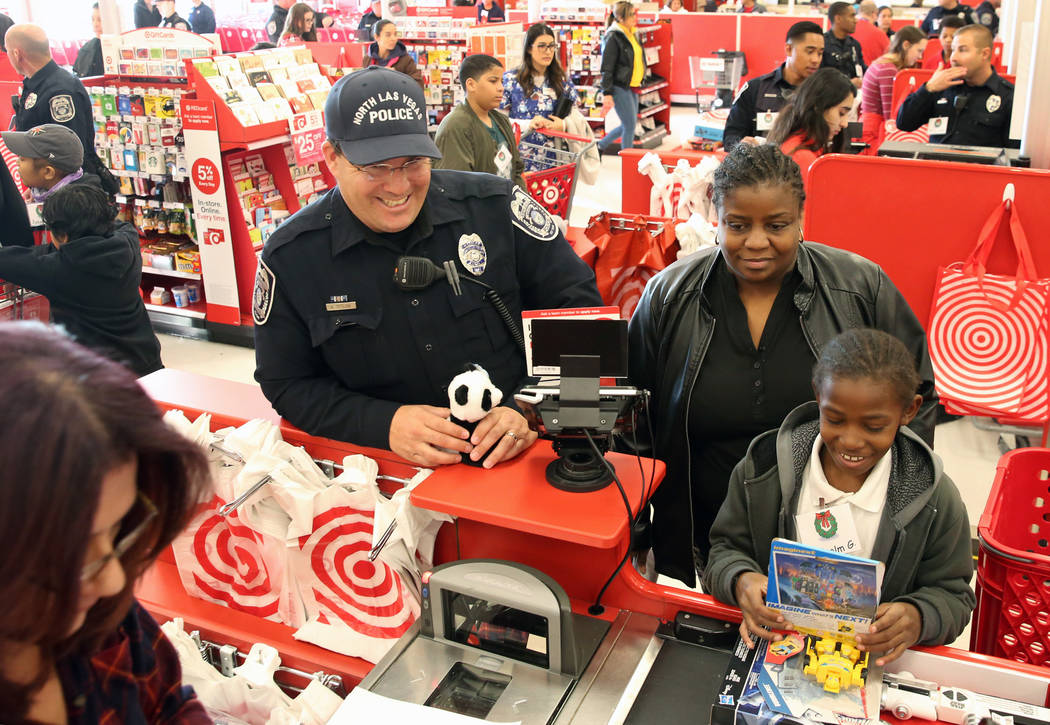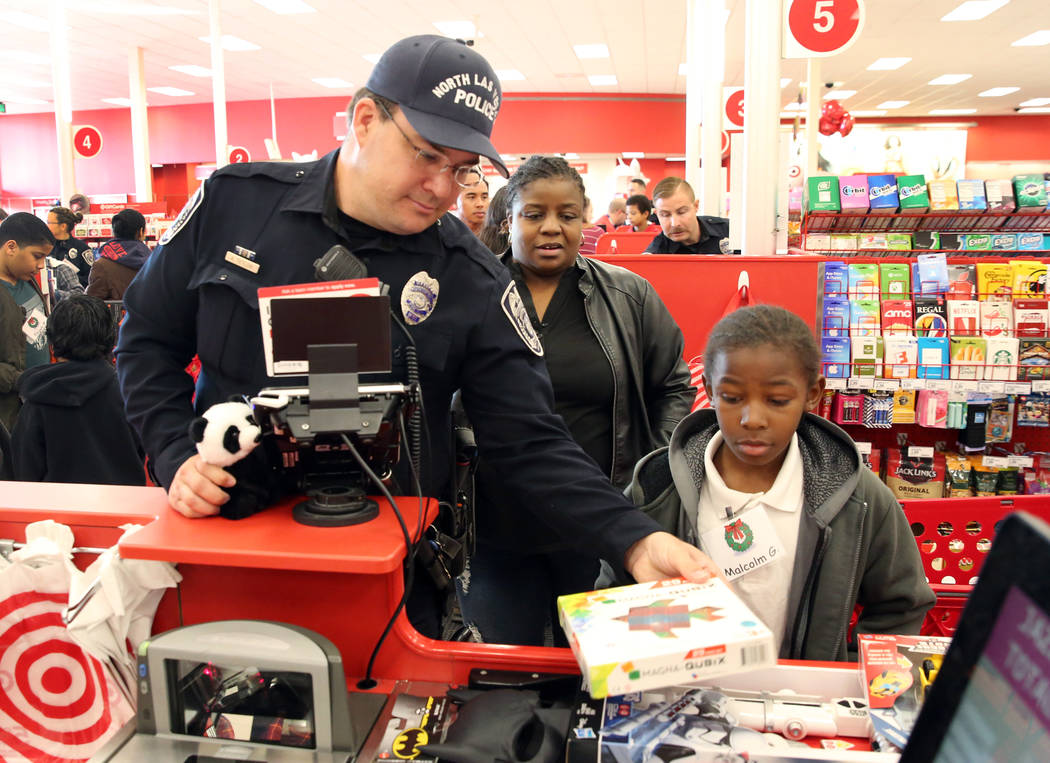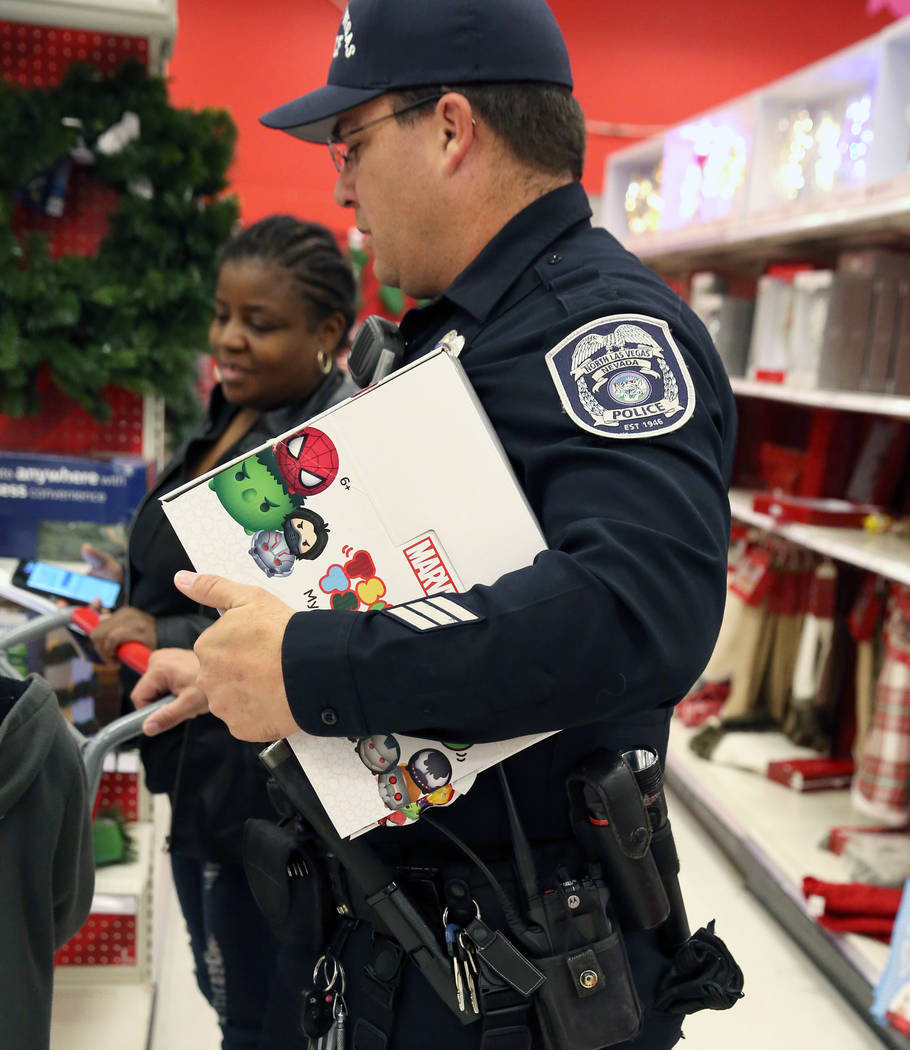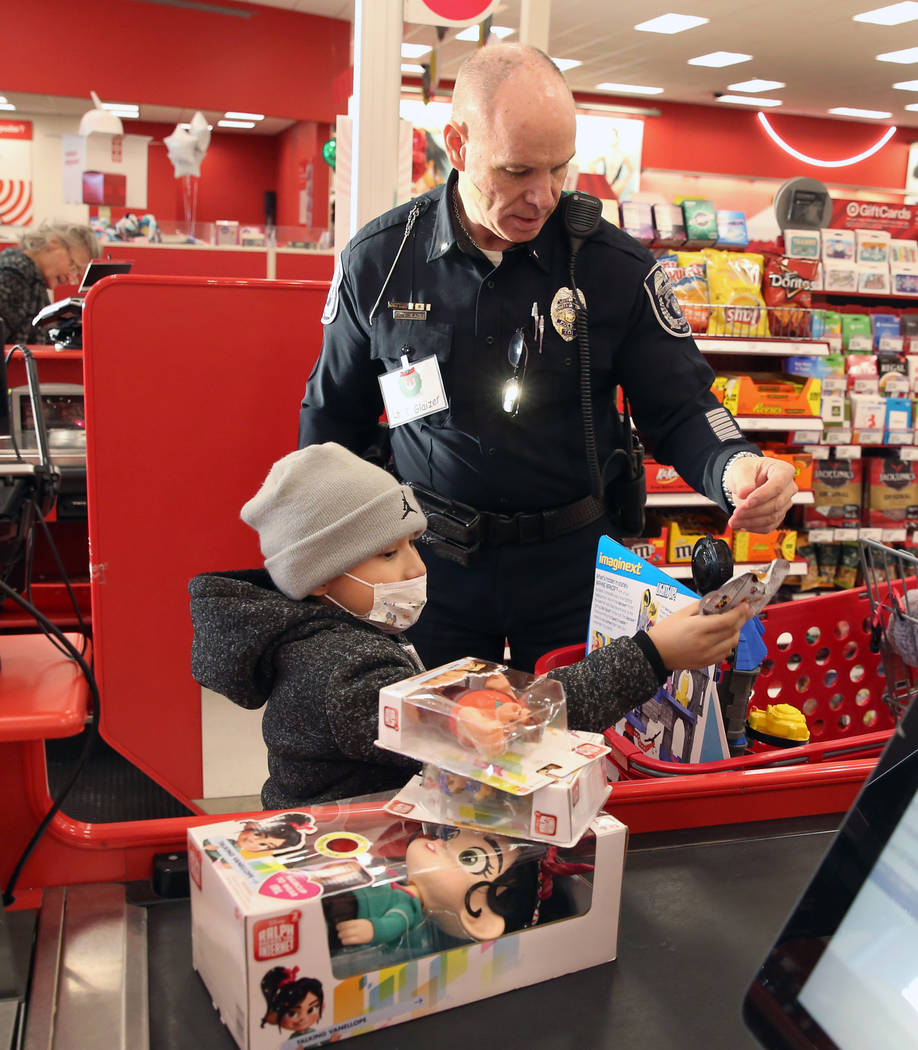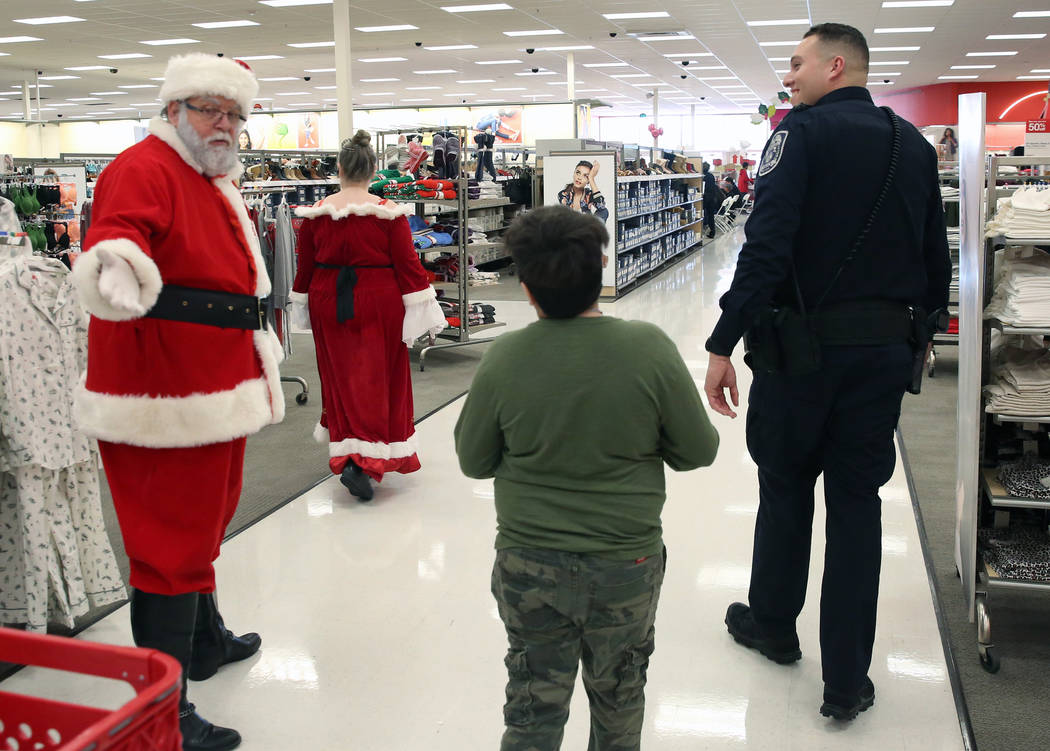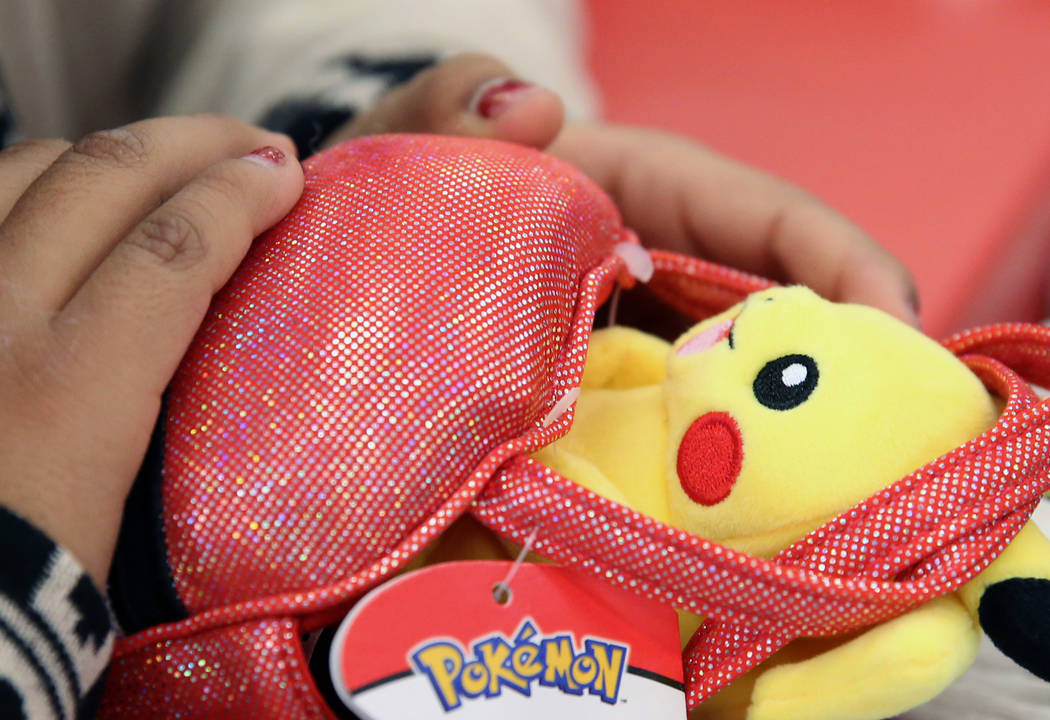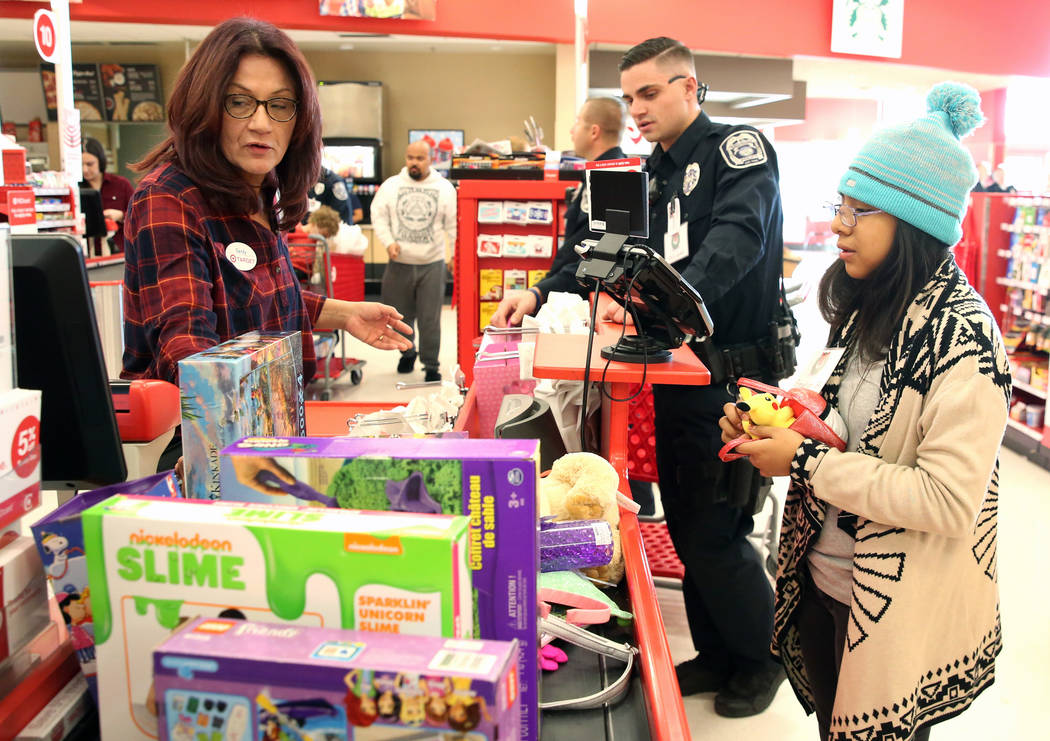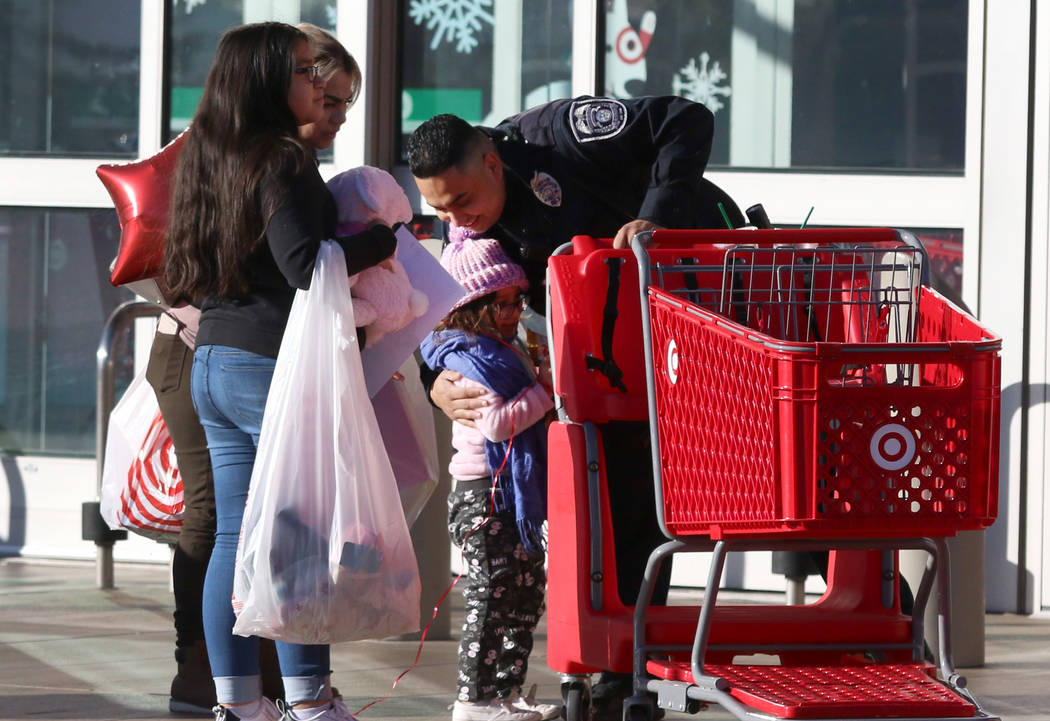 North Las Vegas police officers took on the holiday role of "personal shopper" on Wednesday, taking about 40 children on $200 Target shopping sprees.
The event, in its 20th year, is made possible through donations from North Las Vegas businesses and residents.
The Shop with a Cop event began outside the store, at 7090 N. 5th St., where Santa Claus arrived in a parade of flashing police vehicles. Officers, marshals and other volunteers helped as the children filled their shopping carts.
Participants included children from groups including Candlelighters of Southern Nevada, Positively Kids and the Nevada Childhood Cancer Foundation.