911 callers describe horrific scene of crash that left 9 dead
Updated February 2, 2022 - 9:42 pm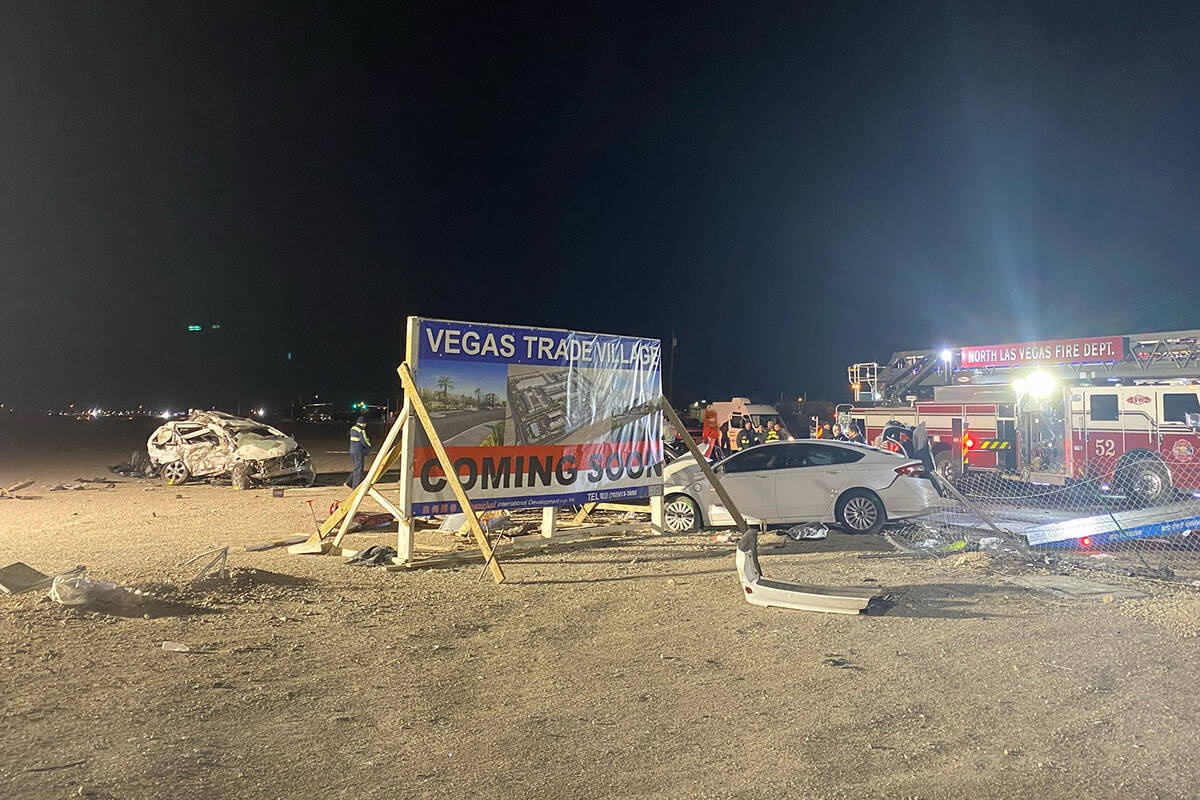 North Las Vegas police on Wednesday released 911 calls and police radio traffic from a weekend crash that killed nine people.
"Oh my God. My God! Get down, it's a kid, it's a kid, don't look!" one 911 caller said in Spanish.
A Dodge Challenger driven by Gary Robinson, 59, sped through a red light at Cheyenne Avenue and Commerce Street at more than 100 mph on Saturday afternoon.
Robinson slammed into a minivan killing all seven people inside. The victims were Fernando Yeshua Mejia, 5; Adrian Zacarias, 10; Lluvia Daylenn Zacarias, 13; Bryan Axel Zacarias, 15; Gabriel Mejia-Barrera, 23; David Mejia-Barrera, 25; and Jose Zacarias-Caldera, 35.
Robinson and his passenger Tanaga Ravel Miller, 46, both died. Four others were reported injured in the six-vehicle wreck.
Dispatchers could be heard on police radio telling officers that callers were reporting multiple people ejected from a vehicle, including a child.
Several other people who called mentioned seeing a child in the street.
"There's a lot of people on the floor," another caller said. "It's a lot of people dead. Inside the car, outside the car."
Officers who first arrived on scene immediately began calling for the intersection to be shutdown along with traffic going both directions on Cheyenne.
An officer could be heard telling dispatch that a child had been placed in the back of an ambulance on scene but he did not have any additional information on the child.
"It literally happened right in front of our eyes," a caller said. "There's a baby dead."
Police released 12 calls that included people who witnessed the crash and others who were in the area and saw the aftermath.
"There's bodies everywhere," another caller said.
Contact David Wilson at dwilson@reviewjournal.com. Follow @davidwilson_RJ on Twitter.