Asada's offerings include tacos and camarones a la diabla
September 8, 2017 - 12:02 pm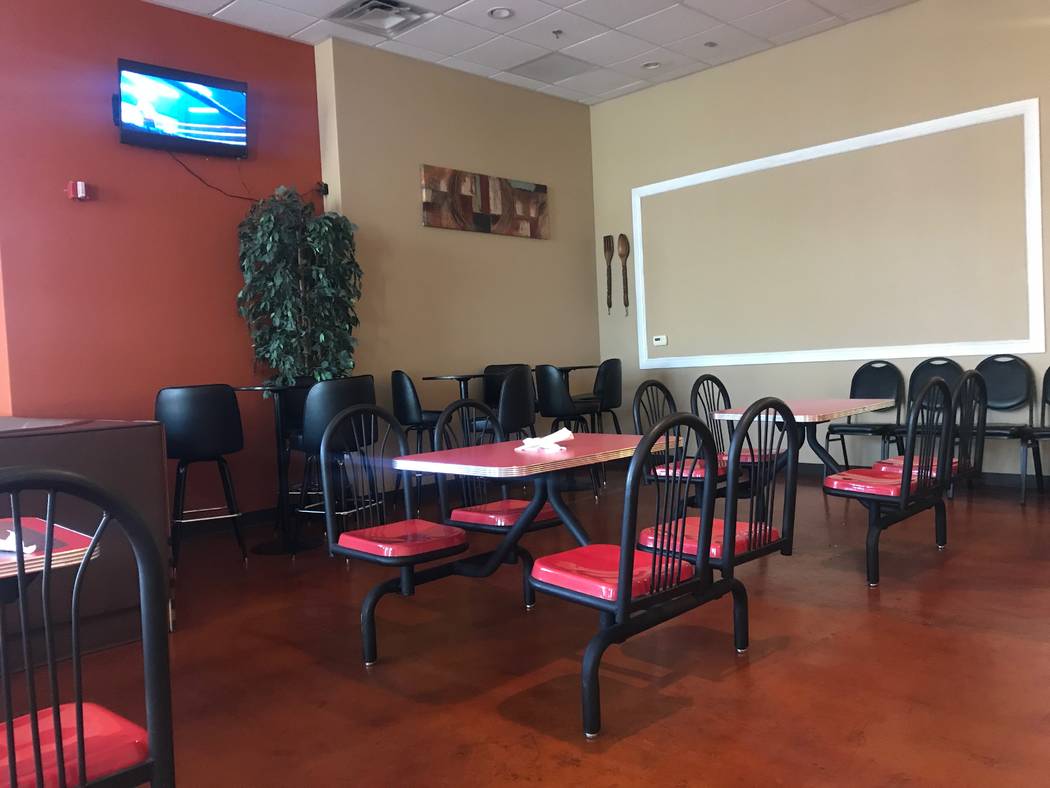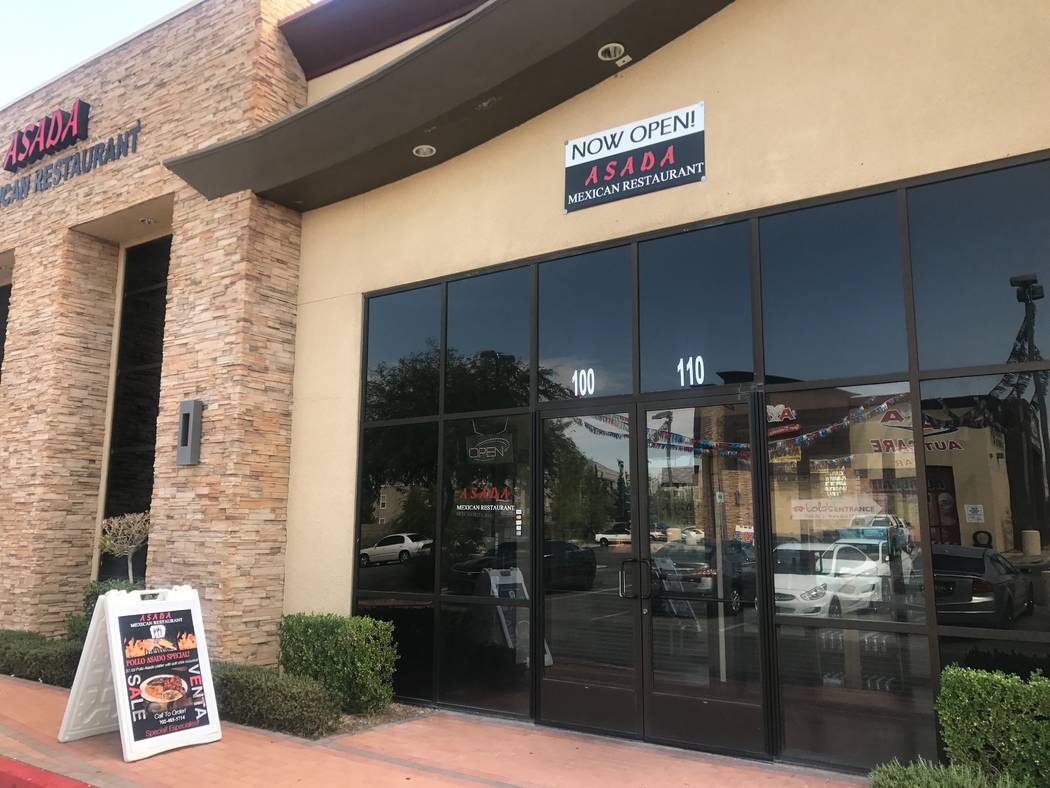 Asada Mexican Restaurant is making a name for itself via how it grills meat.
The North Las Vegas eatery, which opened in August in the parking lot of EOS Fitness at Centennial Parkway and Losee Road, offers several meats for dishes including carne asada, chicken, buche (pork), carnitas and chicharron en salsa verde. These options can be served on the restaurant's tacos, burritos ($6.99) and nachos.
A la carte tacos cost $1.50 each, while platters are $7.99 and come with four tacos, rice, beans and avopico (avocado and pico de gallo). Nachos are served with sour cream, meat, beans, cheese, lettuce and avo pico for $8.99.
Camarones a la diabla — a spicy shrimp dish — costs $12.99, and eight wings (buffalo or barbecue flavor) cost $8.99.
Beverage options include fountain drinks and homemade agua frescas with flavors such as Jamaica, horchata and tamarindo for $2.99.
People who are visiting Miz Lola's Spirits and Gaming next door can order from Asada and have the food delivered to them.
Contact Kailyn Brown at kbrown@viewnews.com or 702-387-5233. Follow @kailynhype on Twitter.
Asada Mexican Restaurant
Where: 6412 Losee Road
Hours: 10 a.m.-9 p.m. daily; 10 a.m.-8 p.m. Sundays