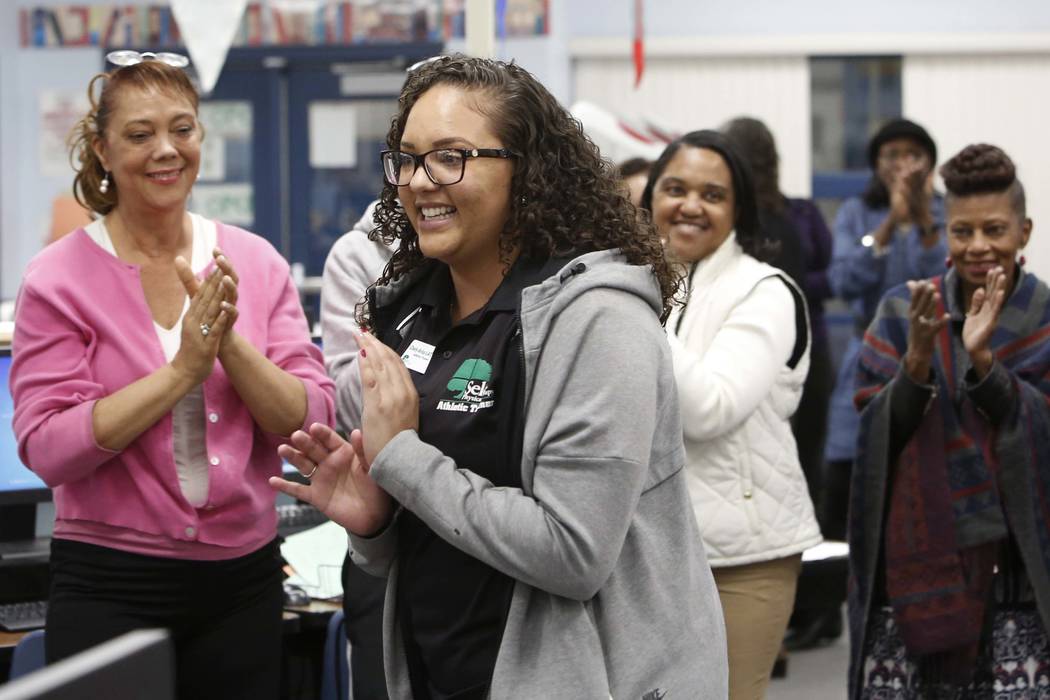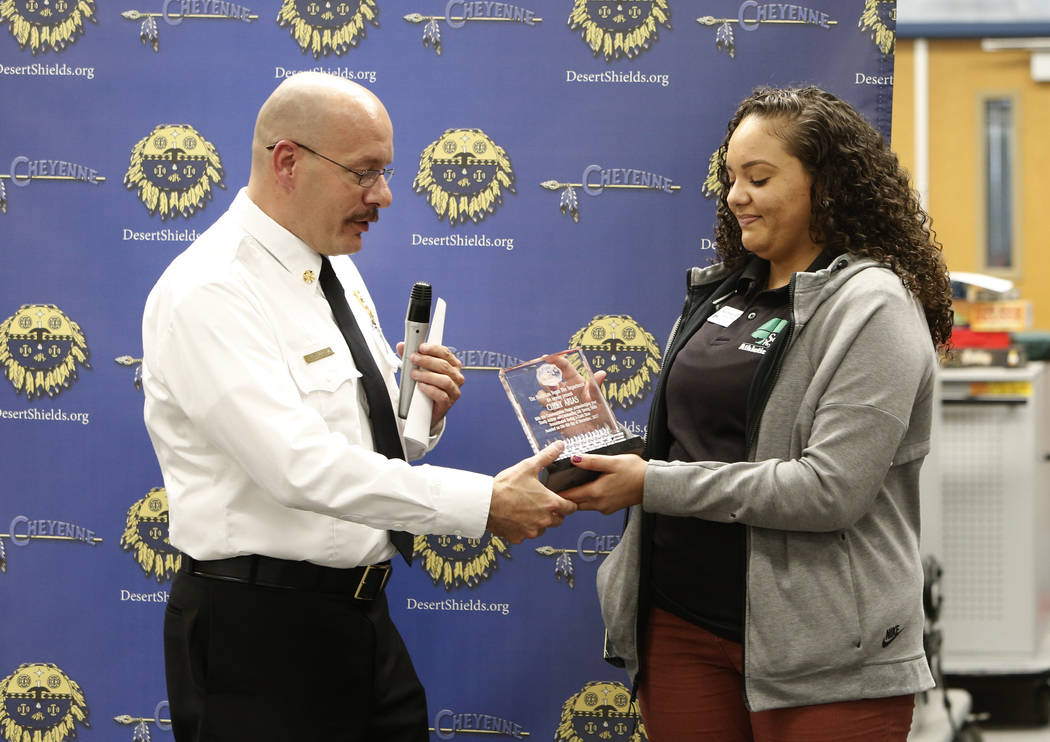 Chely Arias is already considered a hero just two months into her first job as a high school athletic trainer.
The North Las Vegas Fire Department credited Arias with saving a 17-year-old high school senior who collapsed Oct. 24 while warming up for a flag-football practice at Cheyenne High School.
"Her life was literally in my hands, and that's a unique feeling to have," Arias said shortly after a brief recognition ceremony held Wednesday in the school library. "Once you experience something like that, it changes your life."
Arias couldn't find a pulse when she aided Kennedi Jones just after 1:30 p.m. that day. The teen had stopped breathing and was unresponsive, prompting Arias to start CPR.
A flag football coach called 911 while a student retrieved one of the school's three portable defibrillators from the gym.
Arias placed the automated external defibrillator pads on Jones' chest, hoping an electrical shock would revive her. After three attempts, Jones finally had a pulse.
"It was devastating to walk up and see what was taking place at the time," said Kimberly Jones, who arrived to watch Arias work on her daughter before paramedics arrived.
"As a mom, you never want to come to a scene and see things happen at that magnitude," Kimberly Jones said. "She didn't stop, she stayed focused and she was well-trained for this occasion."
Jones was taken to University Medical Center, where she spent nearly two weeks in recovery. Like most teens, she just wanted to eat, walk around and go home. The teen said she didn't have any previous medical problems and was enjoying her second year as a middle linebacker for the school's intramural flag football team.
"I'm thankful because I could've died," Jones quietly said. "She knew what she was doing. She saved my life."
While presenting Arias with an accommodation plaque, North Las Vegas Fire Chief Joseph Calhoun said the athletic trainer's effort demonstrated the need for more people to learn CPR and how to operate AED devices.
"Your actions and your quick thinking did an incredible thing," Calhoun said. "It saved a young woman's life for her to be able to grow up and become an adult and live a normal and happy life."
Contact Art Marroquin at amarroquin@reviewjournal.com or 702-383-0336. Follow @AMarroquin_LV on Twitter.