Atmosphere selling point at Tiki's Hawaiian BBQ
October 23, 2017 - 11:31 am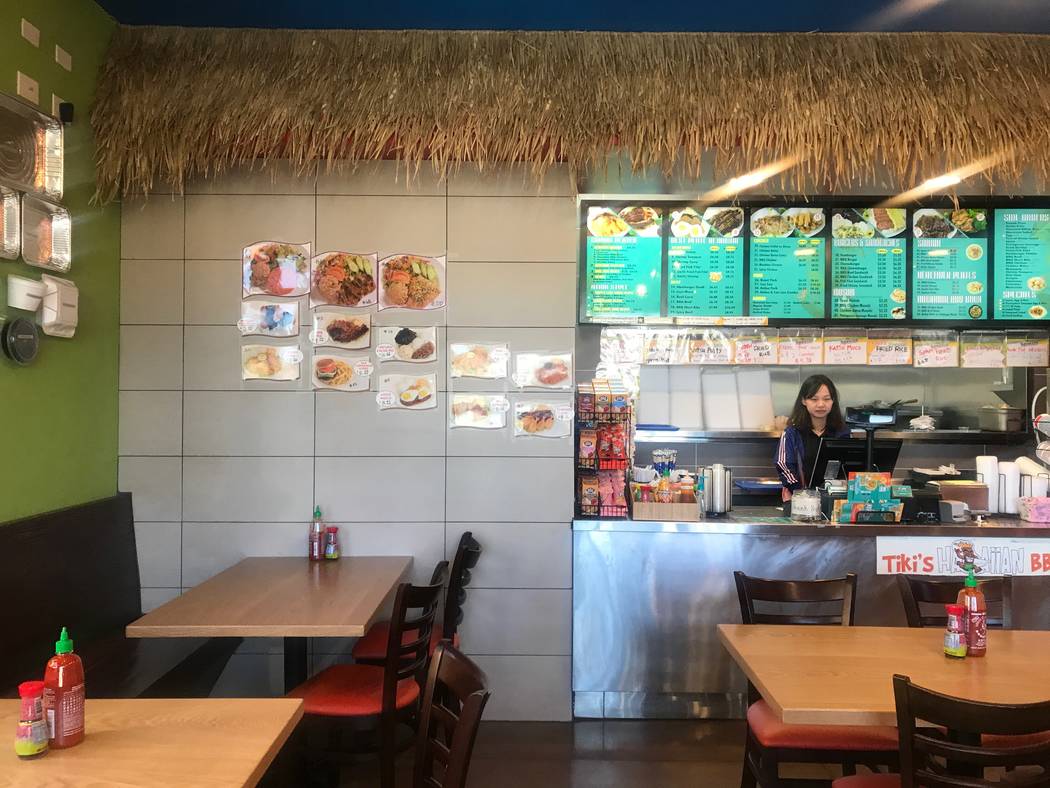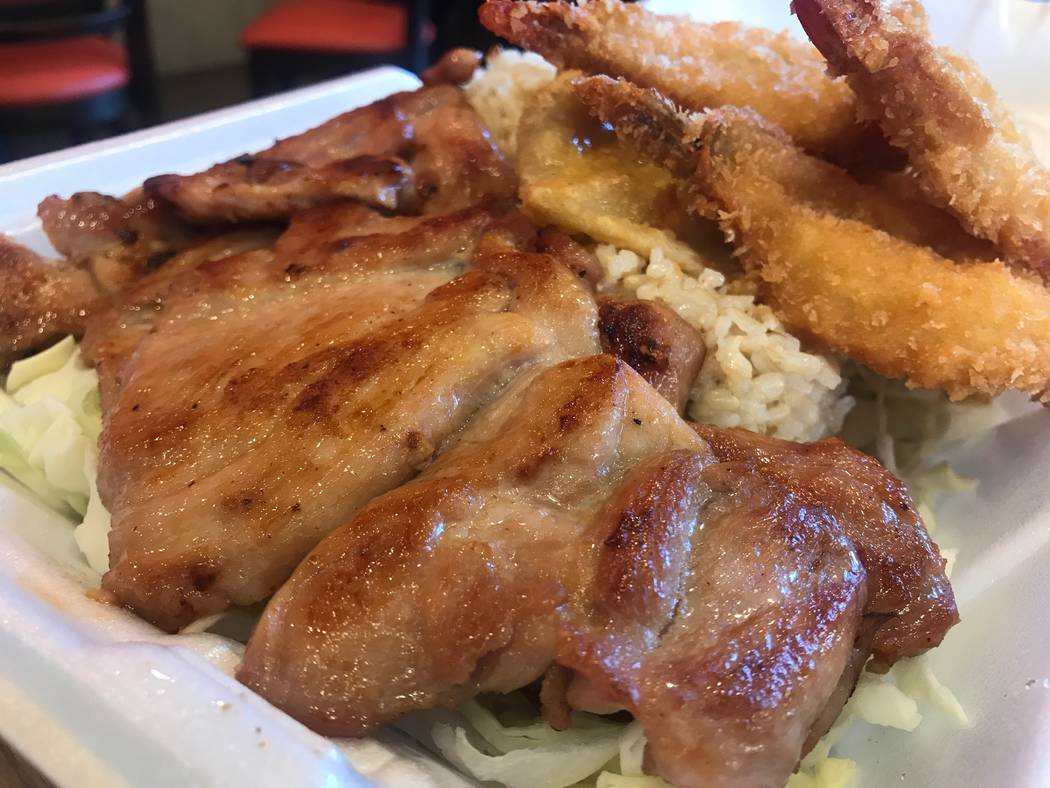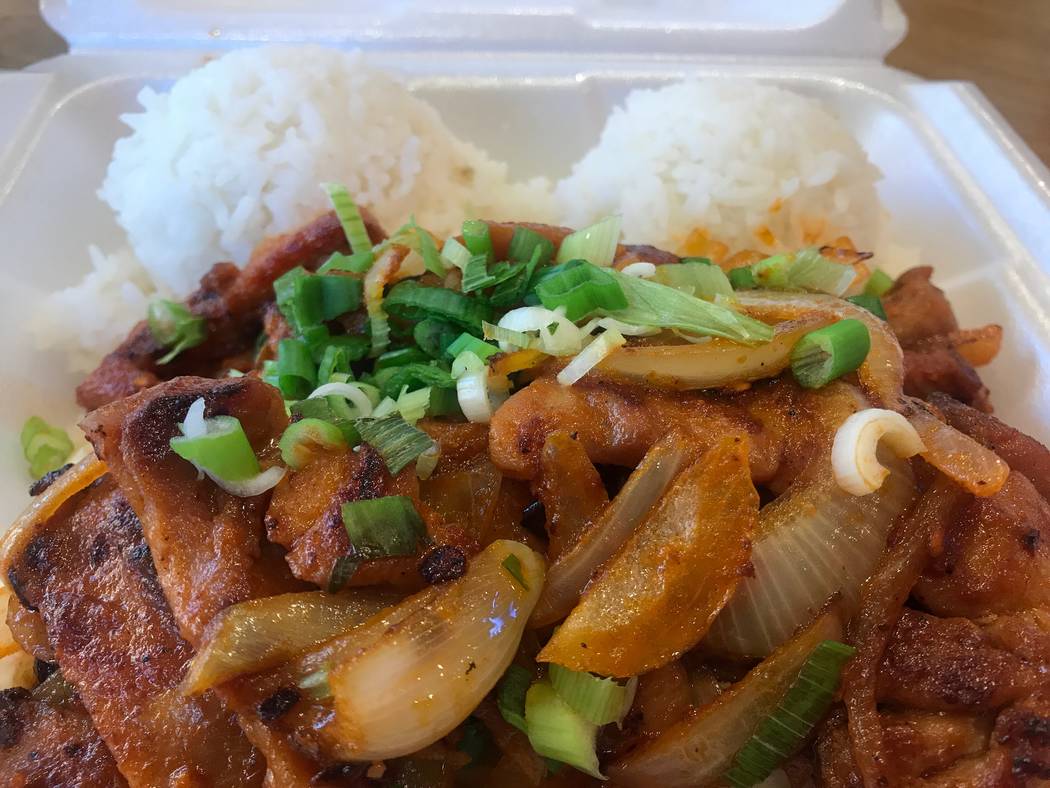 Leah Mann said she visits Tiki's Hawaiian BBQ, a northwest valley restaurant that opened about three months ago, regularly with her co-workers. It's in the same parking lot as her job.
"I love the atmosphere," she said. "It's just fun and we listen to the music. Also, the food is good and they deliver it fast."
Tiki's Hawaiian BBQ sells popular Hawaiian recipes, including kalua pork ($6.50), Spam musubi ($2.25 each), loco moco ($8.45) and chicken katsu ($8.50).
Combo plates include seafood, which comes with fried fish filet, fried shrimp and a choice of another meat, macaroni salad and rice for $9.75. Other combos include the BBQ mix plate (comes with BBQ beef, short ribs and chicken) and the bento box (comes with BBQ beef, BBQ chicken, fish filet and chicken katsu), also for $9.75.
More healthful plates include BBQ chicken, garlic shrimp, garlic fish filet or a salmon patty (served with brown rice and greens) starting at $8.75.
They also sell burgers and sandwiches, including a fried shrimp sandwich ($3.50) and a BBQ chicken sandwich ($3.50).
Contact Kailyn Brown at kbrown@viewnews.com or 702-387-5233. Follow @kailynhype on Twitter.
Tiki's Hawaiian BBQ
Where: 8460 W. Farm Road, Suite 110
Hours: 10 a.m.-10 p.m. daily
Phone: 702-979-9789