Battle of the bands, mariachi style, coming to North Las Vegas
Updated March 1, 2023 - 9:32 am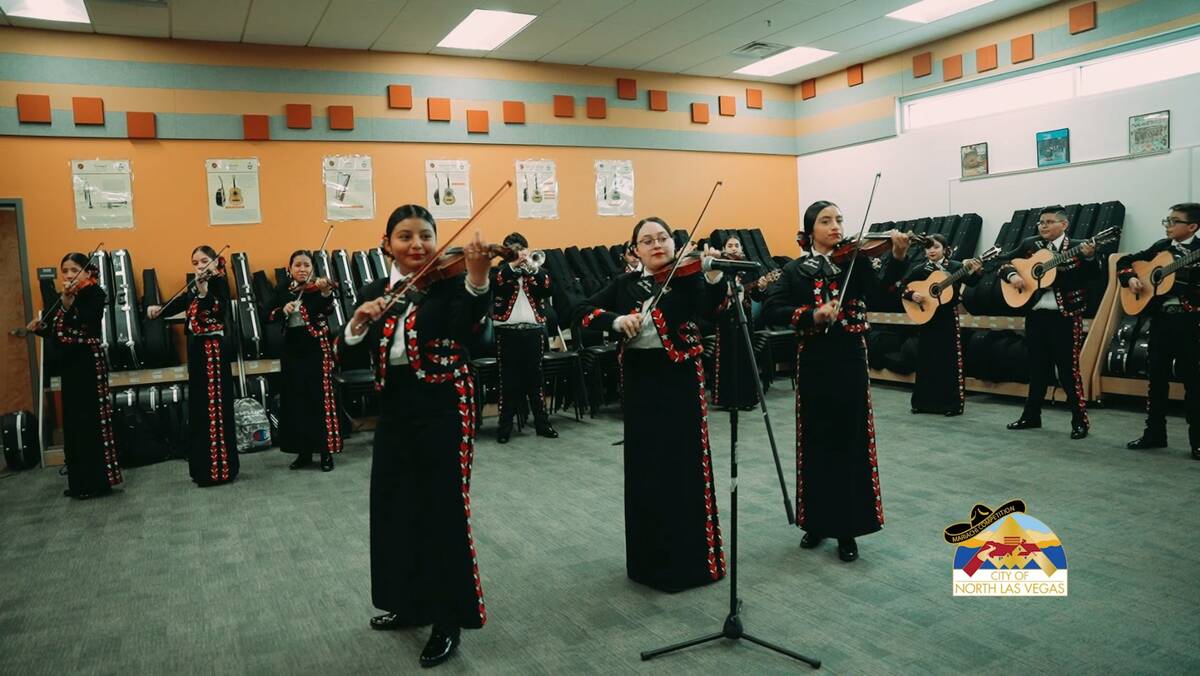 North Las Vegas students have talent, and many of them will have a chance to show off their talent this weekend.
On Saturday the city of North Las Vegas will hold its first School Mariachi Competition at Craig Ranch Regional Park on W. Craig Road from 8 a.m. to 8 p.m. Admission and parking will be free.
The competition will bring together bands from 26 high schools and middle schools, with some schools having up to two groups competing. The event will feature food trucks and competitions throughout the day in a family-friendly environment. Five esteemed judges from across the country will oversee the battle for the overall grand prize with prize money and custom trophies.
To close out the night, family and friends can expect a performance by the College of Southern Nevada's national award-winning group Mariachi Plata.
Serafin Calvo, director of community services and engagement for the city of North Las Vegas, said the competition is not only for schools in North Las Vegas but for all the schools in the Clark County School District.
"This is something that's really important, not just to the students that are participating, but to the families that are going to support their children," Calvo said. "We want to make sure we're helping our educators, our teachers and supporting them with getting the students involved and engaged."
Contact Glivell Piloto at gpiloto@reviewjournal.com.