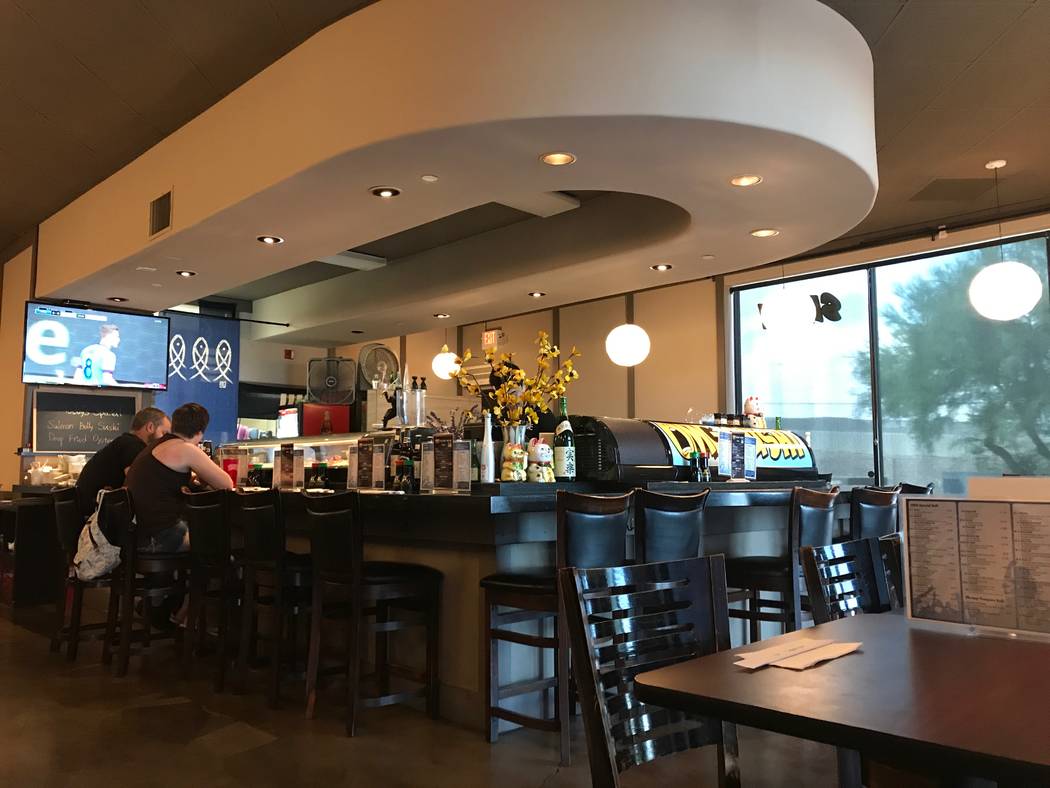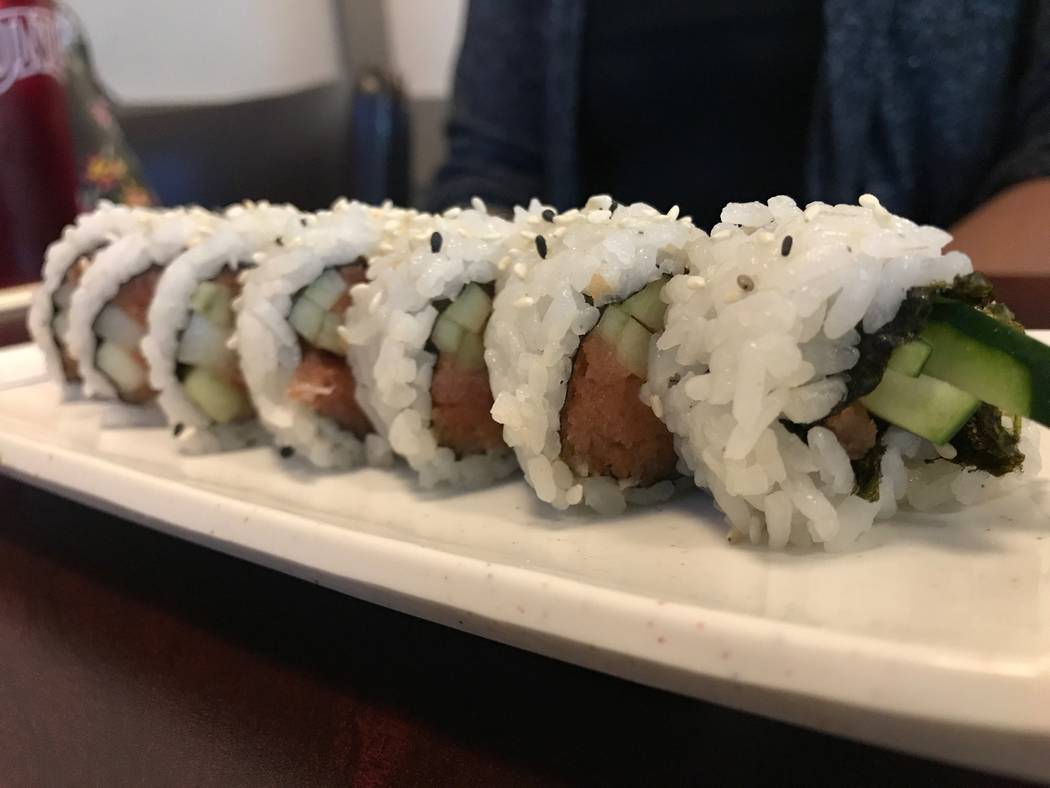 At north valley Japanese restaurant OMG Sushi, visitors do most of the talking.
With no website or online menu, the restaurant's main publicity is on Facebook and Yelp. OMG Sushi sells a variety of sushi options, appetizers, nigiri, soup and salads, and dessert.
Many people have found the restaurant by driving by. Rick Alexander, who lives up the street from the restaurant, said he discovered it recently.
"I'm a real sushi eater," the Hawaii native said. "I eat everything raw." The owners were not available to comment.
Special rolls include "Carrot Top" (spicy tuna and cucumber with seared tuna, avocado, fried carrot with spicy garlic ponzu and eel sauce for $11.95), and "James Bond" (crab, cucumber and avocado with shrimp and avocado on top for $9.50).
They also offers shrimp tempura rolls such as the Playboy (shrimp tempura with spicy crab and cucumber for $12.95), baked rolls such as the Newyork Newyork (spicy crab with avocado and spicy yum scallop for $11.95) and deep-fried rolls such as the TNT (salmon with avocado for $9.95).
Appetizers include calamari tempura ($6.95), agedashi tofu ($5.95), baked green mussel ($6.95) and bacon scallop skewer ($2.50). Dessert options include tempura ice cream ($4.95), choco banana ($5.95), yuzi sorbet ($2.95) and mochi ice cream ($2.95).
Contact Kailyn Brown at kbrown@viewnews.com or 702-387-5233. Follow @kailynhype on Twitter.
OMG Sushi
Where: 2351 N. Rainbow Blvd., Suite 103
Hours: 11:30 a.m.-10 p.m. daily
Information: 702-638-0641
Social media: facebook.com/OMG-SUSHI-338241826551444
2351 N. Rainbow Blvd., Suite 103