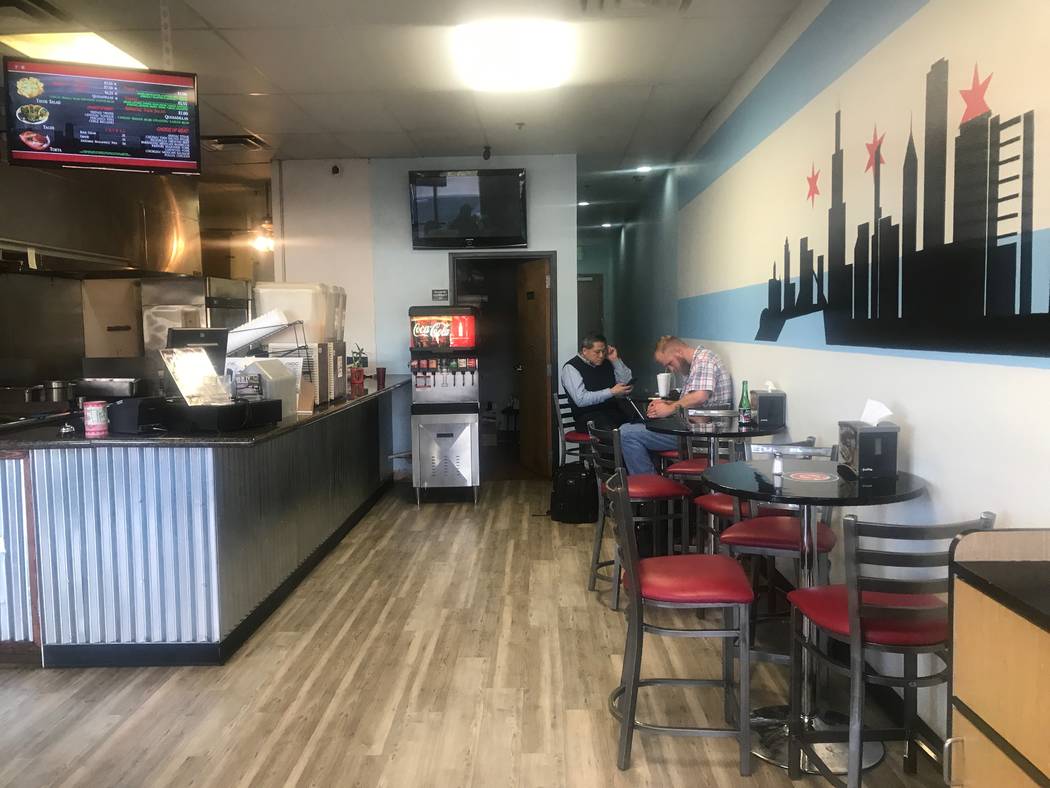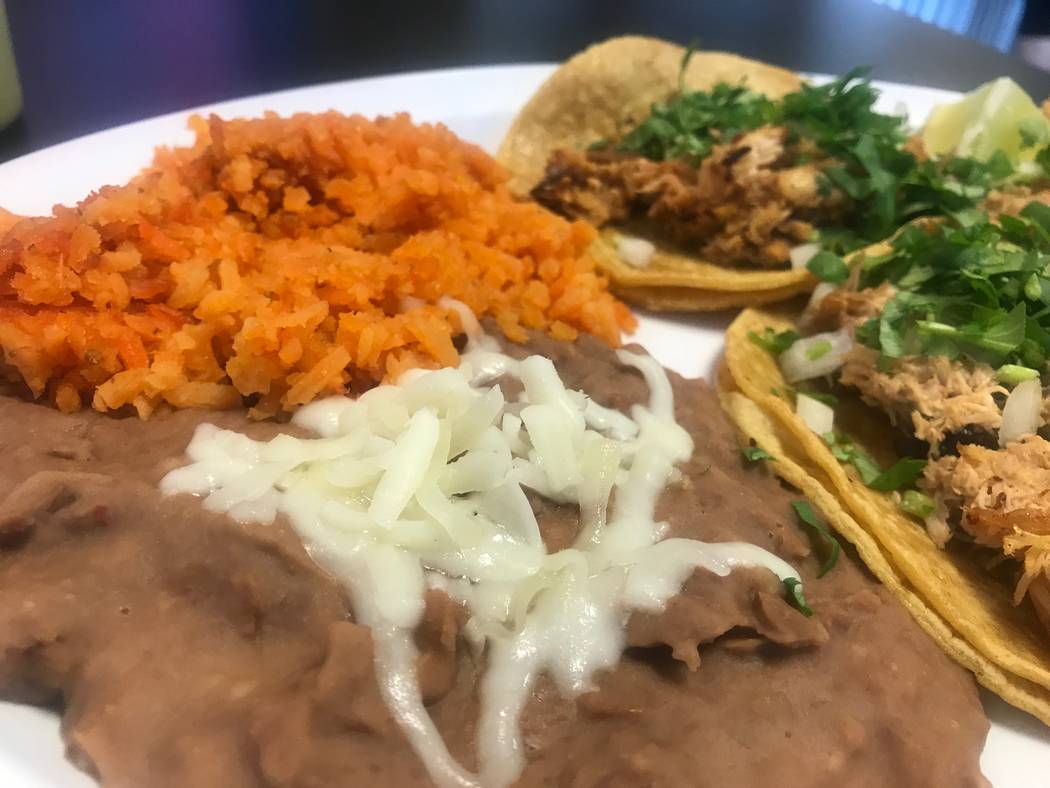 After opening a taco shop with his stepbrother about four years ago, Jose Garcia decided to bring that concept to North Las Vegas.
He initially kept the same name as the former shop, Cilantro Taco Grill, but he closed it down after about six months because it wasn't doing well. Garcia tried a few months later, opening Chicago Style Taco Shop in July 2015 along with his wife, Maria Ortega.
Chicago Style Taco Shop sells traditional Mexican street tacos; Garcia said the eatery is different from others in its use of yellow corn tortillas instead of white tortillas, salsas including jalapeno flavor and meats such as cecina (thin salted steak). Other meat options include chicken, carne asada (steak), pastor (seasoned pork), ground beef and barbacoa (Mexican barbecue).
Another popular meal is the Windy City fries, which are similar to carne asada fries ($6 for small, $12 for large).
Tacos can be purchased separately for $2 each or as a combo with three tacos (served with rice, beans and a drink) for $8.50. Chicago Style Taco Shop also sells burritos ($7), quesadillas, tortas (sandwiches for $5.55), tamales and taco salads ($7).
Contact Kailyn Brown at kbrown@viewnews.com or 702-387-5233. Follow @kailynhype on Twitter.
Chicago Style Taco Shop
Where: 3415 W. Craig Road
Hours: 9 a.m.-10 p.m. Mondays-Saturdays; 11 a.m.-7 p.m. Sundays
Contact: 702-823-2315
Social media: facebook.com/Chicagotacoshop
3415 W. Craig Road