Commodore fans gather for expo at Alexis Park Resort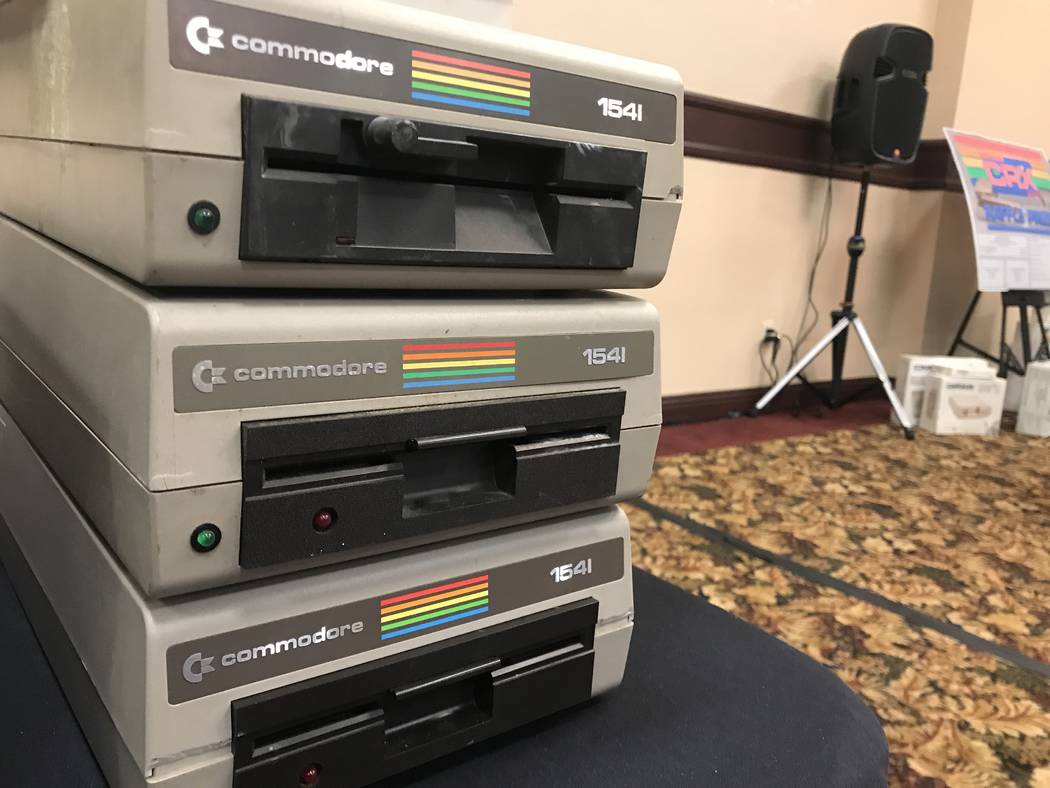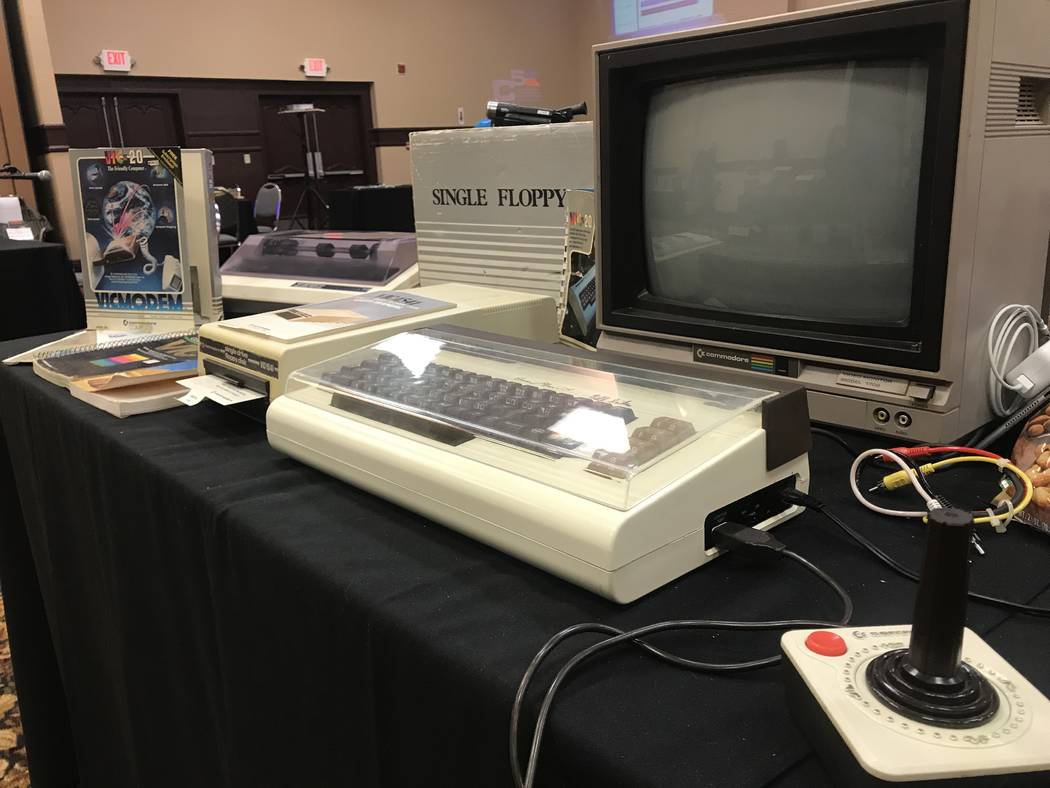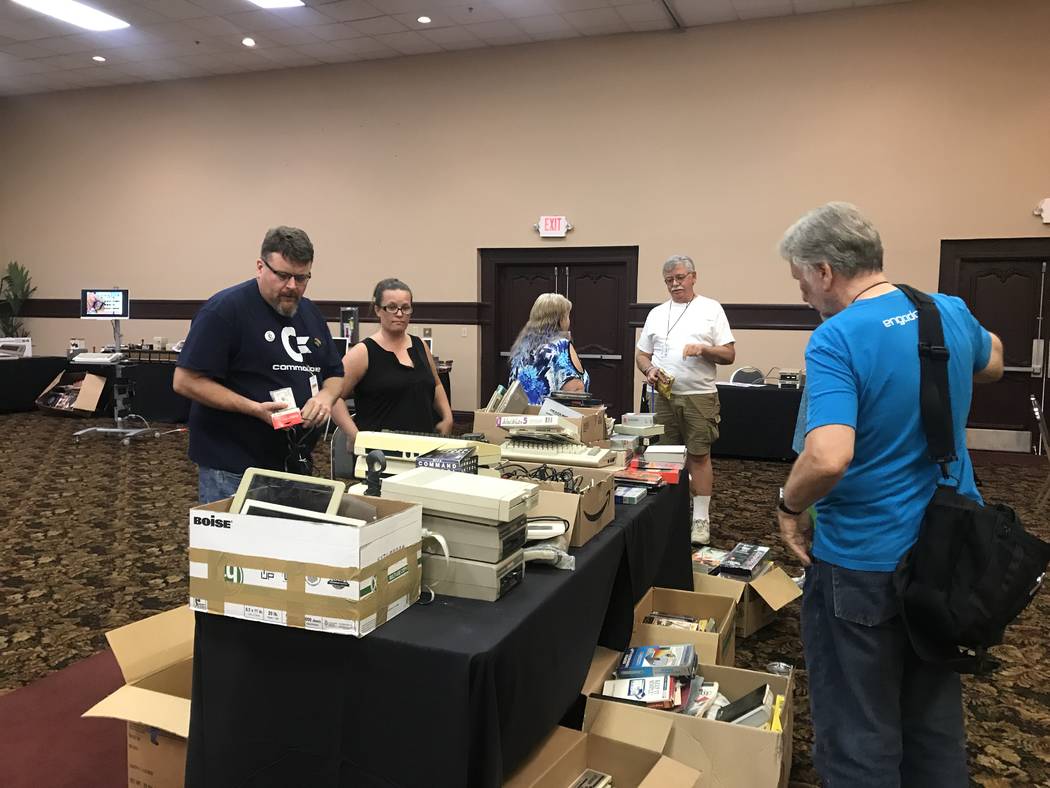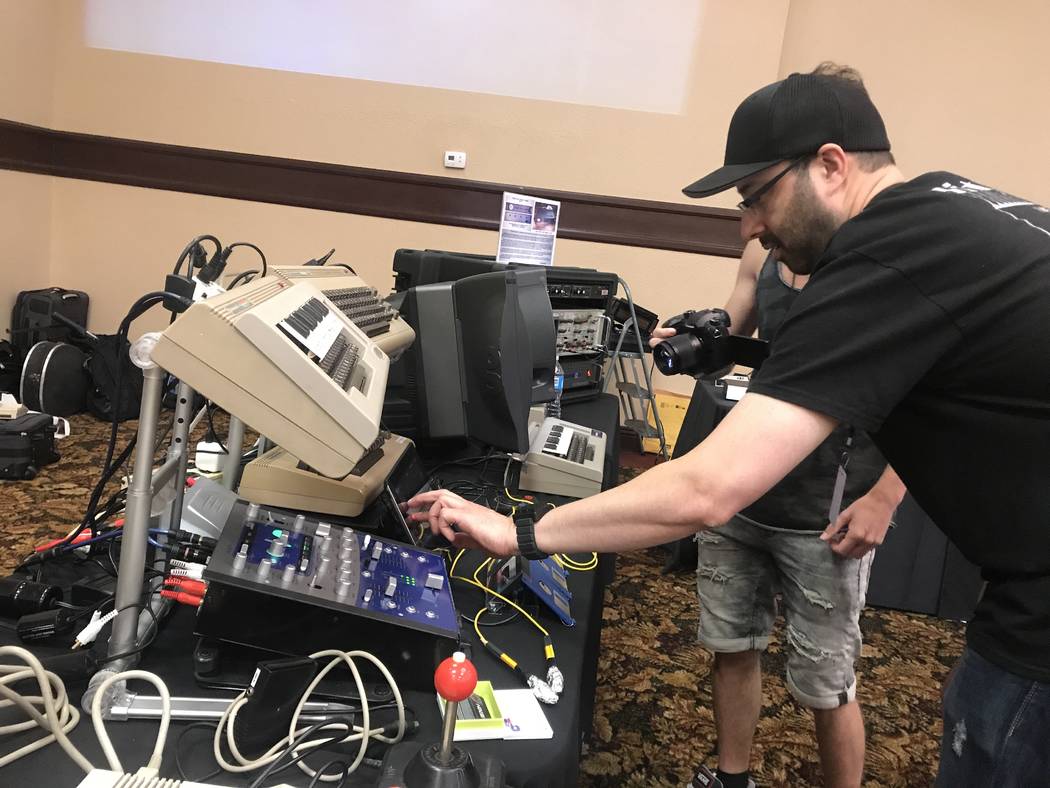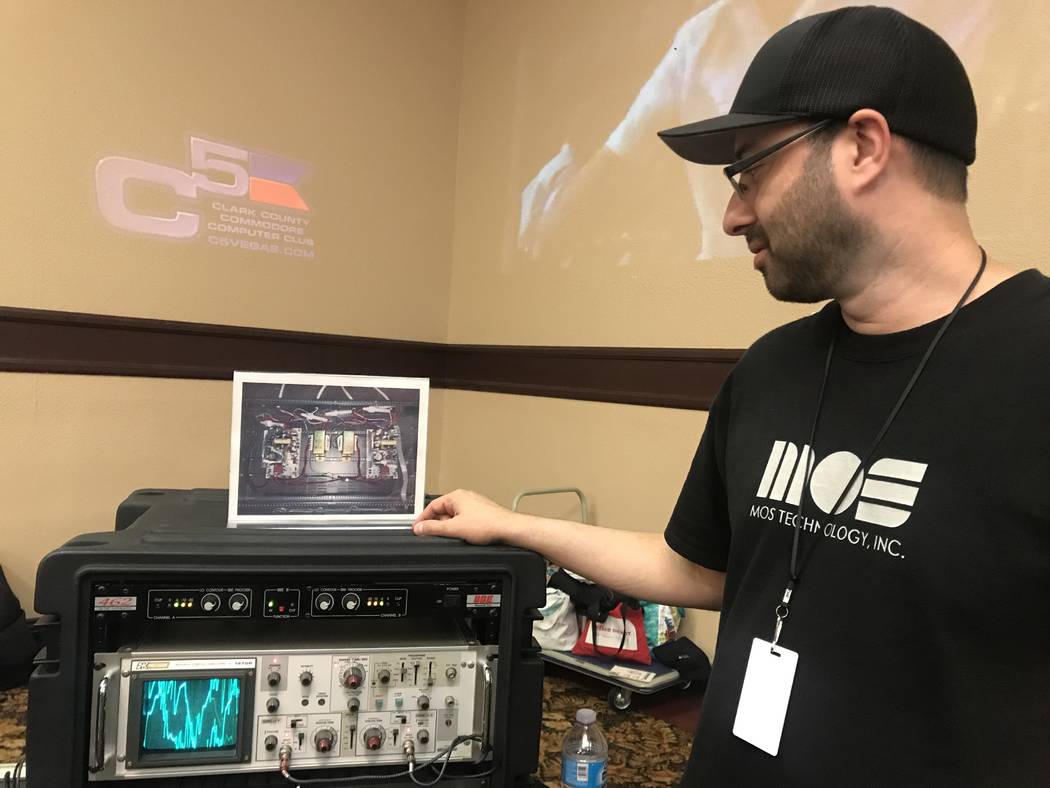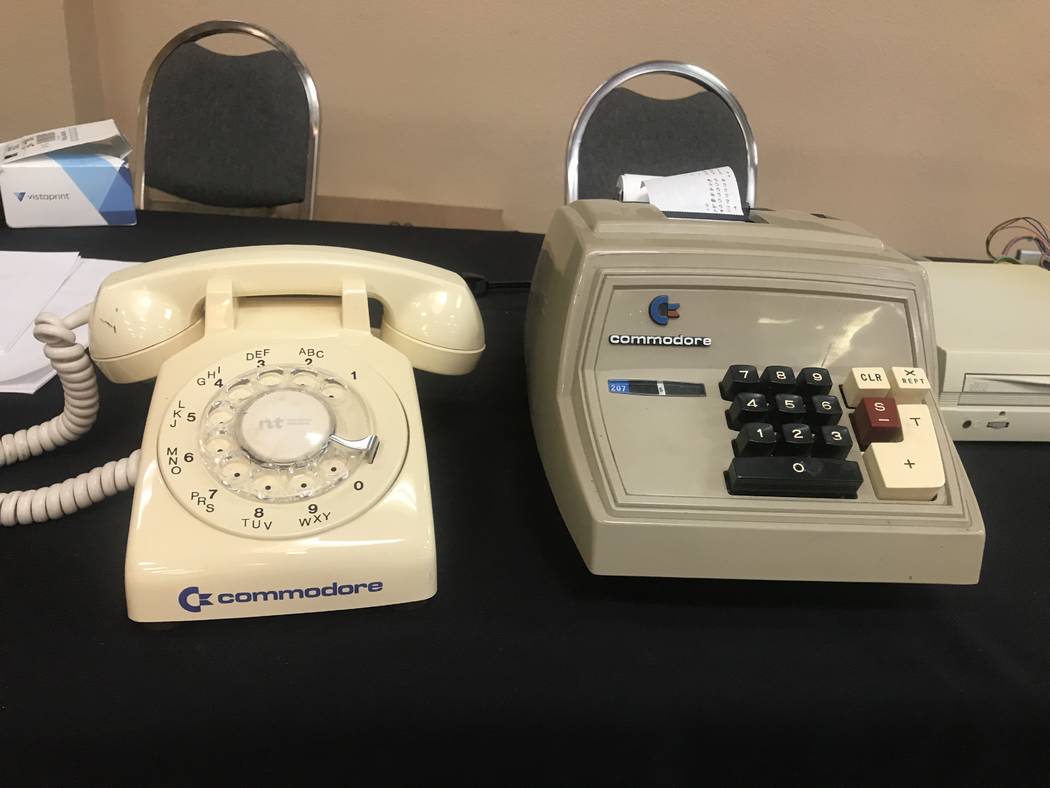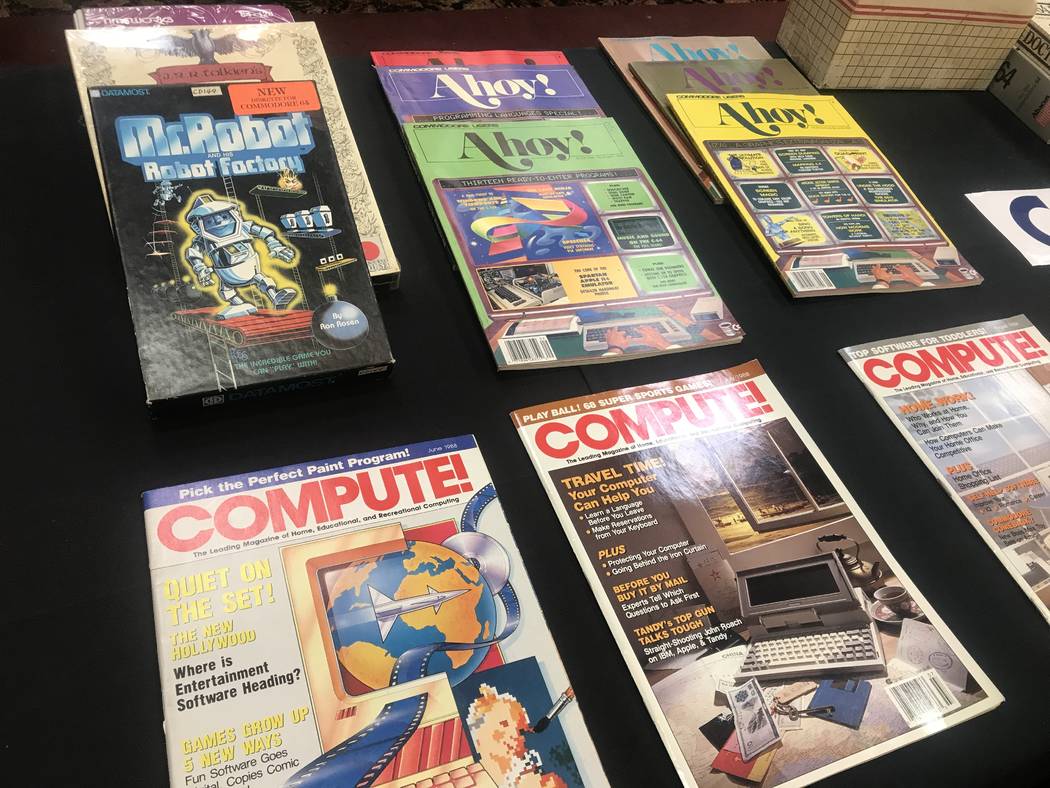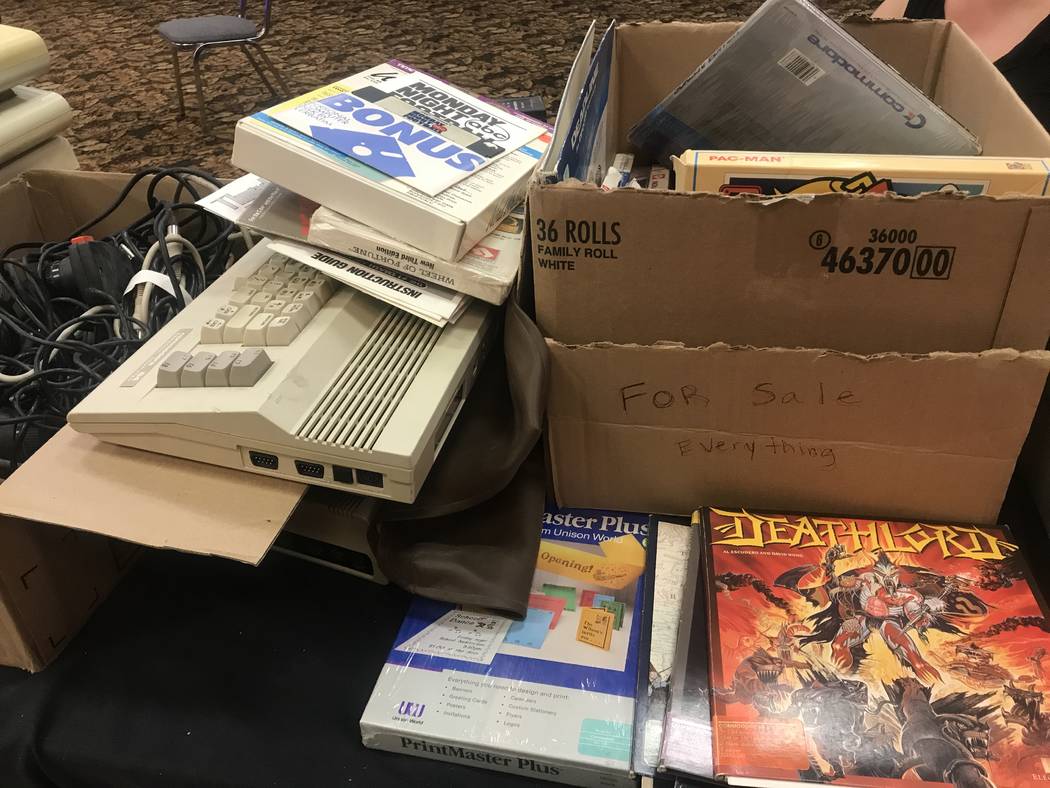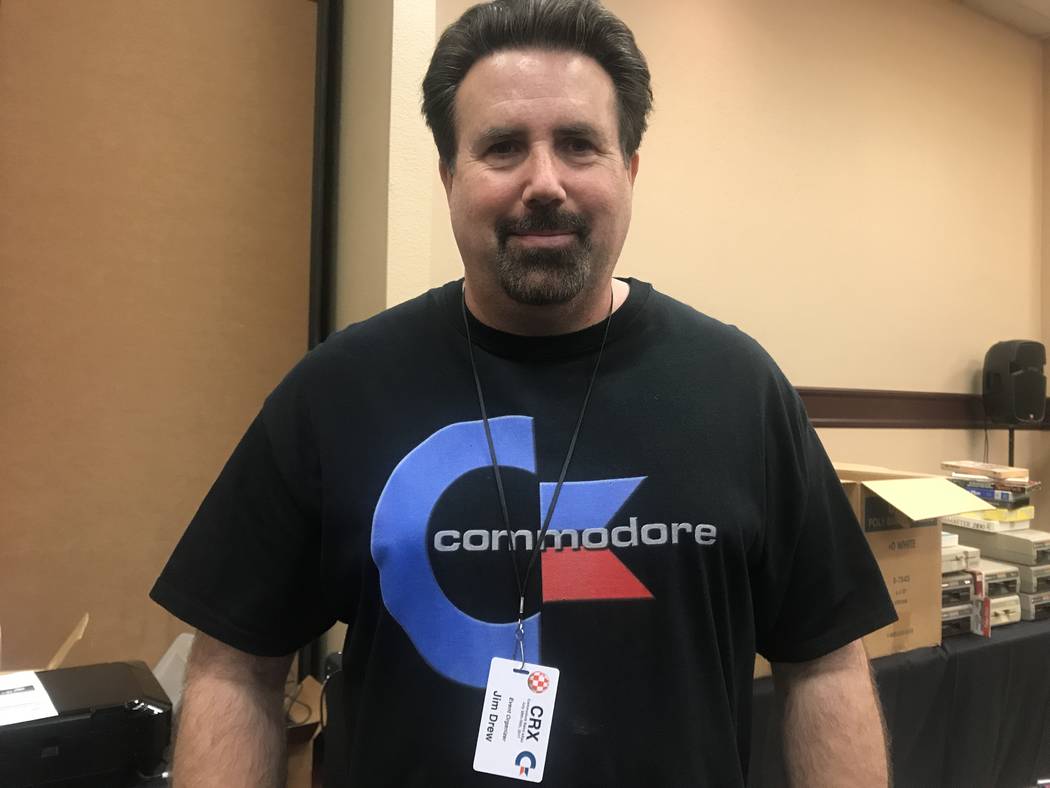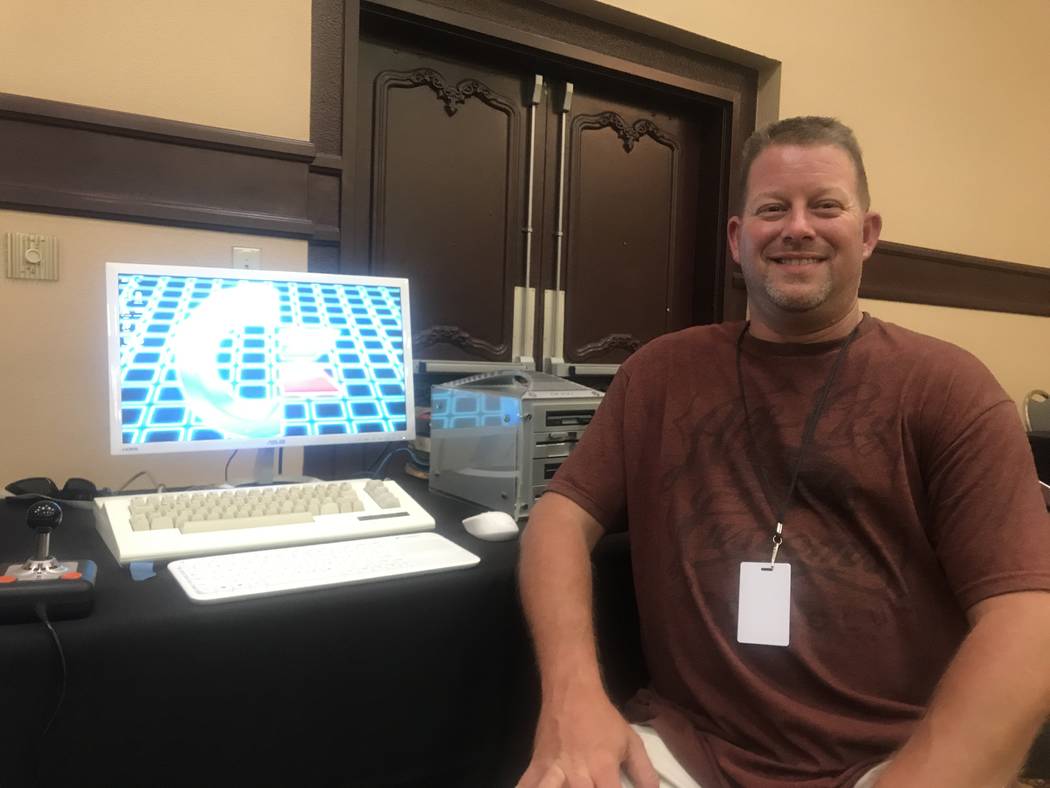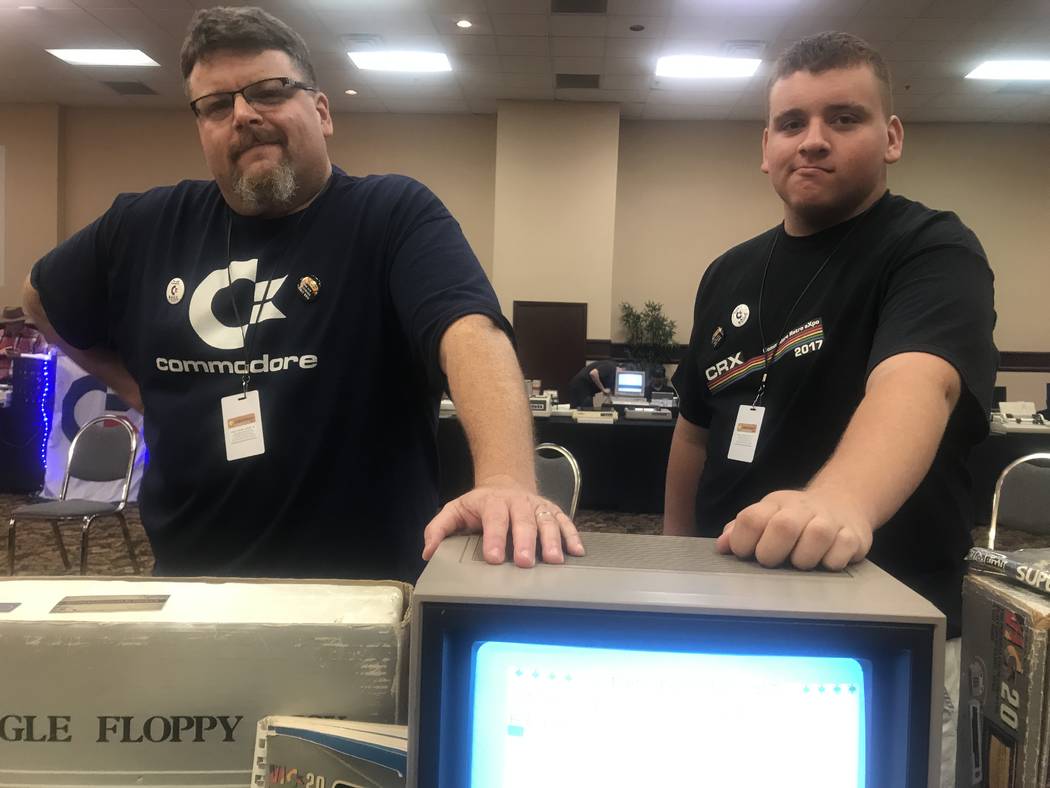 Vincent Mazzei of Northern California stood out at the Commodore Retro Expo (CRX) at Alexis Park Resort.
It wasn't because of his rare Commodore-VIC 20 setup and collection of computer games. At 15, Mazzei was the youngest exhibitor.
He credits his father for introducing him to the hobby. He attends his hometown's Commodore club with his dad. Mazzei won his first computer at a convention when he was 9 and since has built a collection of mostly inexpensive or donated items, he said. He has been to about seven such expos.
"People may think, 'Why are you collecting old junk?' But I say it's like having an old car. People collect old antiques and we just collect old computers," he said.
Jim Drew of Lake Havasu City, Arizona, organized the CRX, which brings together Commodore enthusiasts from points near and far. One exhibitor was from Italy, he said. Drew owns CBMSTUFF (Commodore Business Machine), a company that creates and sells software products for retro computers.
Drew and many of the other vendors used to attend another expo in town called CommVEx, but when plans called from changing the location from the Plaza hotel to the New York-New York they decided to create their own, he said. It was held at the Plaza from July 29-30. CommVEx has been going on for 13 years, event organizer, Robert Bernardo said.
This is the first year of the CRX, which was free to the public and was held July 28-30.
"It's a passion and things they did as a kid," Drew said. "Everybody has some kind of story to tell."
CRX featured giveaways and raffles including a Commodore 128, a Commodore 64C and an Amiga 1000 system. There were about 10 guest speakers, including Drew, who owns CMBSTUFF products; Nate Lawson, the creator of ZoomFloppy; and Randy Farmer of Lucasfilm Games (now LucasArts).
Display areas showed the history of Commodore computers, including the original "blue face" PET, which was released in 1977, the Amiga 500 (A500), which is 30 years old, and the latest FPGA accelerated Amiga system.
The event drew programmers, music producers, collectors and educators.
Saj Awan, a DJ and retro producer, displayed a musical setup. He used a Commodore computer, live-performance software on an iPad, a mixer, a handmade drum machine, synthesizer overlays on top of the computer keyboard and a oscilloscope to show the wavelengths of the music he was playing.
"I just always liked the sounds that the Commodore made," he said. "(But) I don't want to make the music too video game-sounding. I wanted mine to be more musicial and have cooler sounds."
Awan is a member of the Clark County Commodore Computer Club, or the 5Cs, a sponsor of the CRX.
John Ferrell of Camarillo, California, said he has been to six expos in Las Vegas. He attended the other event in Las Vegas as well and became a sponsor of CRX, he said. His father bought his first computer, a VIC 20, when he was 5.
Ferrell said that he was less surprised by the items people brought — many of which he and other collectors have seen — and more by the 30 people who showed up on the second day of the event.
"I'd say it's a pretty nice turnout considering it's the first year and it's a split of two events. I hope the other event is doing well also," he said.
Mazzei said that the relationships he has made via the expos extend beyond the events.
"We know them personally and talk to some of them outside of the expo," he said. "We (also) get to meet new people and see new — I mean, old — technology."
Contact Kailyn Brown at kbrown@viewnews.com or 702-387-5233. Follow @kailynhype on Twitter.
Commodore Retro Expo
Website: commodoreretroexpo.com