County may oust North Las Vegas' constable next week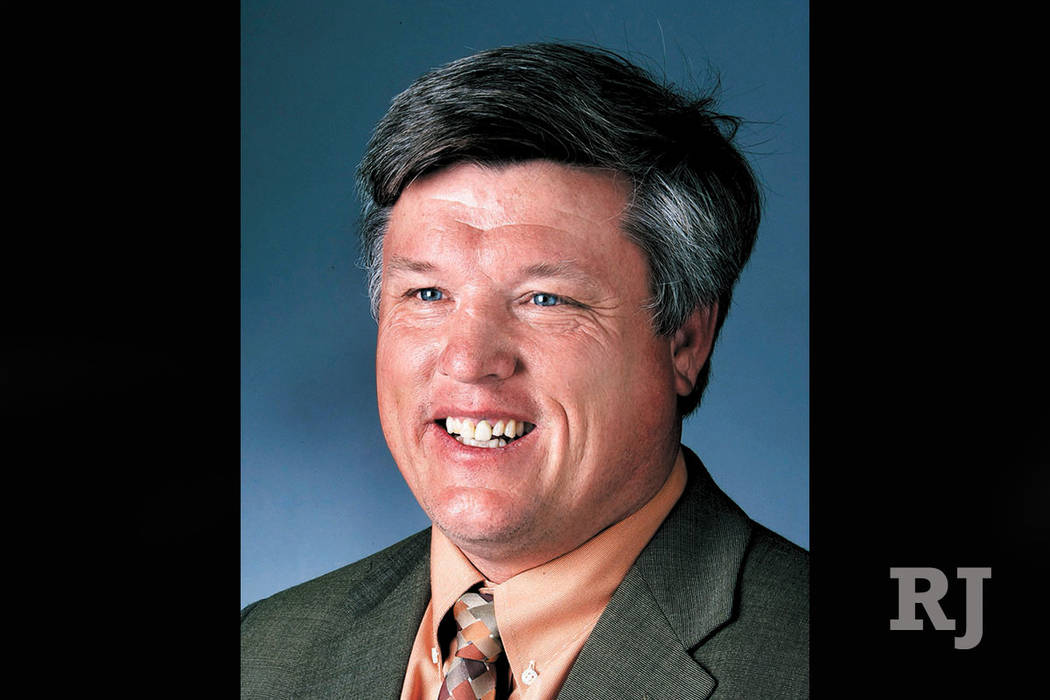 North Las Vegas could lose its elected constable next week.
Clark County commissioners will consider declaring Constable Robert Eliason's office vacant during their Wednesday meeting. Eliason, 54, has served in office for two-and-a-half years without receiving a state certification necessary to hold his $100,000-a-year job.
If Eliason is removed, county management would run his office until the commission takes further action, County Manager Yolanda King said.
At their following meeting, scheduled for July 18, commissioners could appoint a new constable to serve the remainder of Eliason's term, temporarily abolish the North Las Vegas constable's office until another election is held or indefinitely abolish the office.
Abolishing the constable's office probably would place its employees' responsibilities — which include serving court notices and performing evictions — in the hands of the Metropolitan Police Department.
"I'm going to want to talk to the sheriff about this. Whether he can add more responsibility to his civil division," Commission Chairman Steve Sisolak said. "I'd like to know from North Las Vegas how they'd feel about it. If they want an elected constable or if they want Metro to come in and take over."
Eliason could not be reached for comment.
Failure to certify
Eliason, a former North Las Vegas city councilman, was elected constable in 2014 and took office the following January.
His inaugural term is set to end in January 2019, but under Nevada law, he should have forfeited his office last year.
That's because Eliason never received peace officer certification from the Nevada Commission on Peace Officer Standards and Training. Eliason once told the state commission he suffered an abdominal injury that kept him from completing the required situps test.
While Eliason's final deadline for certification was in July 2016, county commissioners remained tight-lipped on the issue for months despite having the authority to remove him from office.
"The voters still voted for an individual regardless of what the statute said qualification-wise, so it's hard to strip the position from someone because the voters put him there," County Commissioner Chris Giunchigliani said Wednesday.
A previous abolishment
If commissioners abolish the North Las Vegas constable's office, it will be the second such office they've eliminated in the past five years.
Commissioners voted in March 2013 to abolish the Las Vegas Township constable's office when then-Constable John Bonaventura's term ended in January 2015.
Bonaventura, 55, is facing theft and wiretapping charges, crimes that prosecutors allege he committed while in office. He pleaded not guilty earlier this year.
Giunchigliani, who requested the vote in 2013, said she believes using constables might no longer be necessary in Clark County.
"The policy side of this is antiquated because most of our police departments have a civil division that can do the constable's work," she said.
Contact Michael Scott Davidson at sdavidson@reviewjournal.com or 702-477-3861. Follow @davidsonlvrj on Twitter.
North Las Vegas constable timeline
November 2014: Voters elect Robert Eliason to the office of North Las Vegas Constable.
January 2015: Eliason takes office and has one year to become peace officer certified.
September 2015: The Nevada Commission on Peace Officer Standards and Training grants Eliason a six-month extension on his certfication deadline.
July 2016: Eliason's extended deadline passes without him receiving certification.
March 2017: State Sen. Mo Denis, D-Las Vegas, introduces bill that would eliminate certification requirement for urban constables.
April 2017: Nevada Senate passes Senate Bill 250.
June 5: 2017 Nevada Legislature ends and SB 250 dies.
June 28: Clark County commissioners announce they will consider removing Eliason from office.