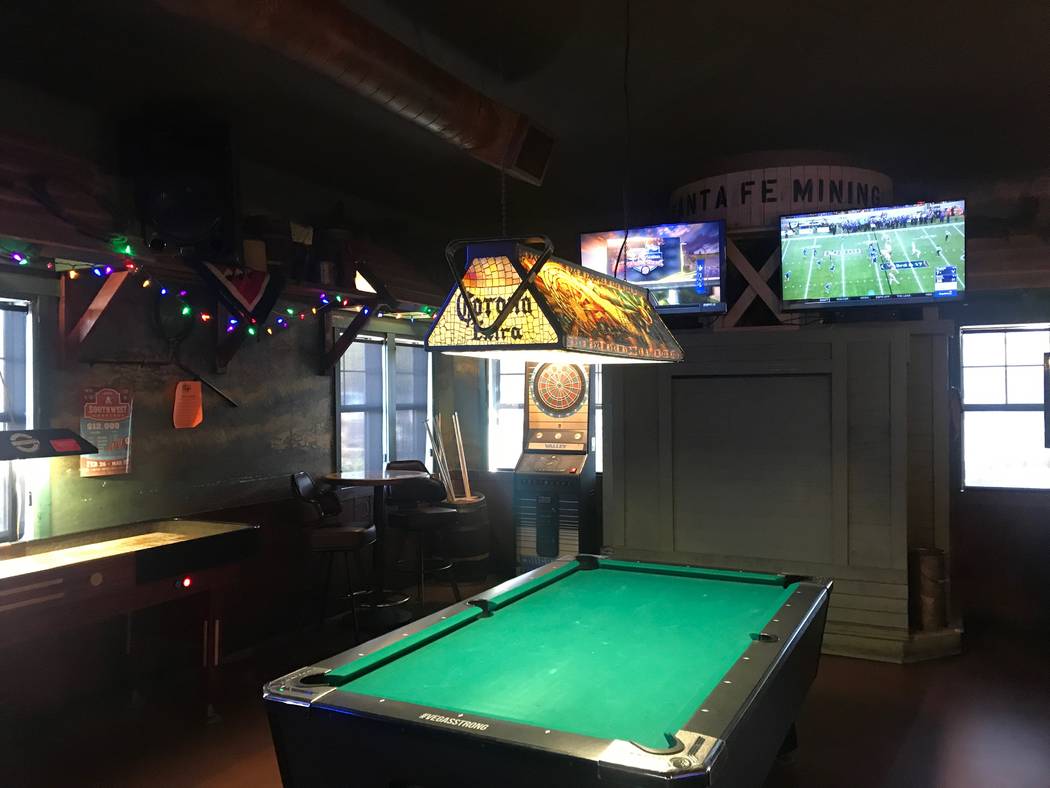 Although Nevada business owners Sue and Paul Lowden sold Santa Fe Station nearly 20 years ago, the couple has held on to the 24-hour bar and restaurant Santa Fe Mining Company in the north valley.
The mining-themed tavern opened in summer 1996 across the street from the casino, said Niki Martella, who has been a bartender for 20 years at Santa Fe Mining.
Santa Fe Mining sells sandwiches, salads and pizza. Martella said the burgers, which contain a half-pound of beef, are the most popular. The burgers include classic cheese for $7.95, a Baja burger (with avocado, bacon and pepperjack cheese) for $9.95, and turkey or veggie burgers for $8.95. Burgers are served with fries, potato salad or cole slaw.
Breakfast items include the Santa Fe breakfast (two eggs with bacon or sausage) for $6.95, omelets (served with toast and hash browns or fries) starting at $6.95 and flat-iron steak and eggs for $12.95.
Santa Fe Mining Company
Where: 5021 N. Rainbow Blvd.
Hours: Always open
Contact: 702-655-5939 or santafeminingcompany.com
5021 N. Rainbow Blvd.