Crowd treated to College of Southern Nevada students' films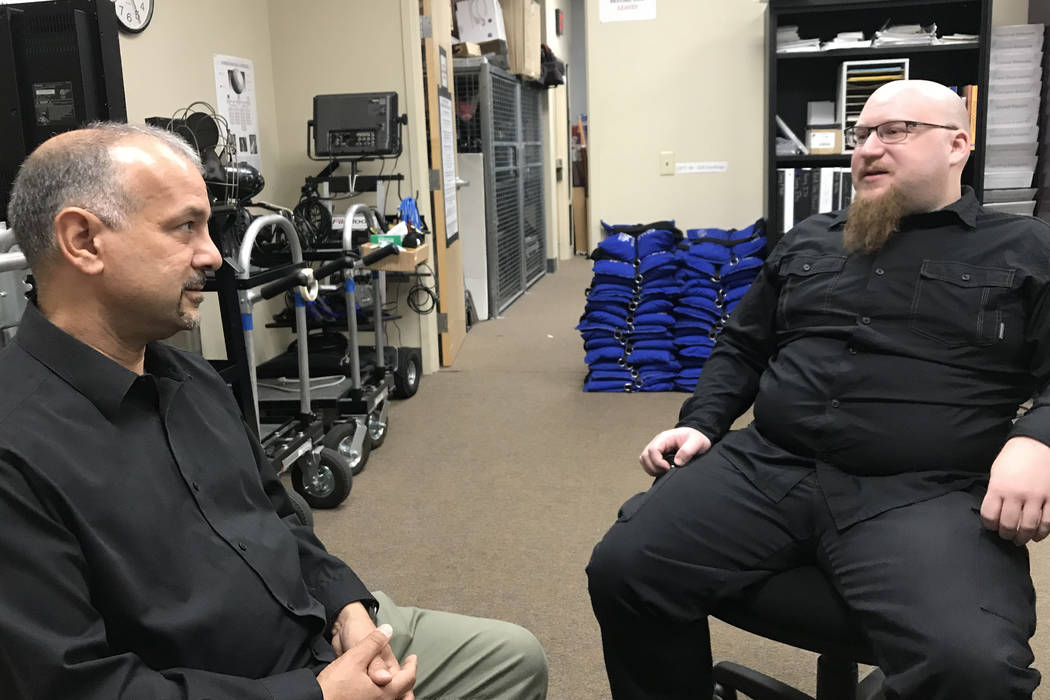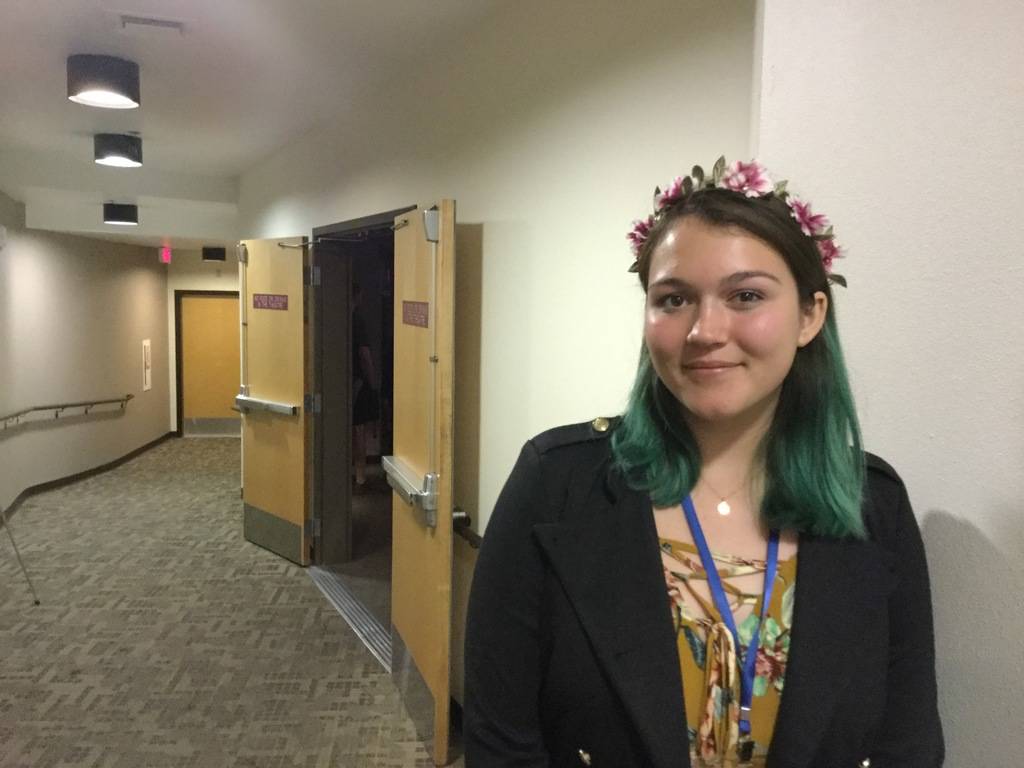 Violet Baldwin has been making films for as long as she can remember. Her drive, she said, has always been motivated by the lack of women in the film industry.
"I think my parents got me a camera when I was seven," said Baldwin, 18. "I filmed anything: my dolls … animals. Growing up I never really had a woman role model to look up to in the film business, so I never thought that it was possible for me to be good at. As I got older, I wanted to become that person that young girls could look up to and be like, 'That's what I want to do, and it's possible for me to do it.'"
Baldwin, a former Centennial Hills resident and film student at the College of Southern Nevada, was one of several students whose films were shown Oct. 12 at the seventh annual CSN Short Film Showcase at Nicholas J. Horne Theater on the CSN North Las Vegas Campus. Her films "Que Vida" and "Lance, Camera, Action," about magician Lance Burton, were featured in the show.
"Que Vida is about my grandpa and how he fell in love with woodworking after losing a very close friend of his," said Baldwin, who now lives in California, attending Azusa Pacific University. "He taught him all the ins and outs of what it takes to really make wood into art, and as soon as he passed away he gave my grandpa everything he owned — wood he's collected after years and years."
Ari Lowenthal, a 28-year-old Centennial Hills resident and current CSN film student, produced a black-and-white film that followed the life of a detective who solved murders he committed himself. Lowenthal said he's inspired by people who want to tell stories that haven't already been told.
"The hardest part had to be the amount of time we had to get it done," he said. "Filmmaking is a team-oriented process. It's all about having a good crew and having a good cast. I had that for this project."
Films by Baldwin and Lowenthal were nominated for awards at the Student Production Award Emmys, held in June in Rancho Mirage, California, by the National Academy of Television Arts & Sciences Pacific Southwest Chapter.
CSN's videography and film students have been nominated for 54 Student Production Award Emmys in the last four years and have won 33, said John Aliano, director of the videography and film program at CSN. This year, the students took home seven, and the Short Film Showcase featured a few of the films that won awards.
The program has grown exponentially since it began seven years ago, Aliano said. He said he remembers the days when the Short Film Showcase hardly filled up a room. More than 200 attended this year.
"It was a wonderful energy, though," Aliano said. "I liked the first few years when it had that sort of raw feel. It's shifted, but for the better because we've fine-tuned things. I would love to see this program in its own performing arts building one day — with a big stage where major productions can be shot — just so students can feel that simulation and see how it works."
Contact Mia Sims at msims@reviewjournal.com. Follow @miasims___ on Twitter.