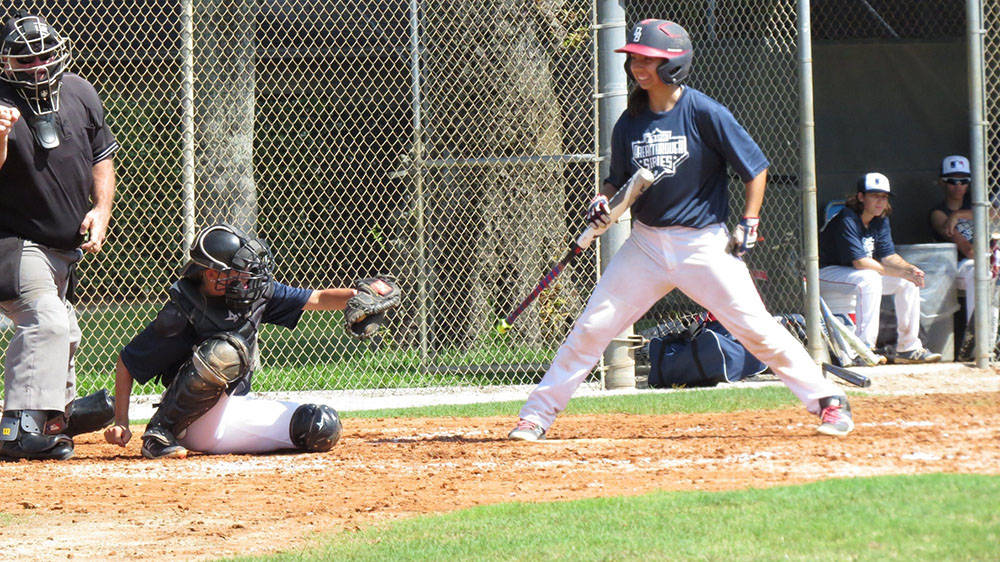 Denae Benites is used to being the only girl on her team.
The 16-year-old was the only girl to play high school baseball in the Las Vegas Valley this year, and the first ever for Centennial. This month, Benites participated in the first Girls Baseball Breakthrough Series at Historic Dodgertown in Vero Beach, Florida, an event hosted by Major League Baseball and USA Baseball created for female baseball players.
"It's exciting to know that you're not the only one," she said. "They're out there on their boys teams. They're competing. You can all get together and compete against each other."
She was one of about 65 girls from around the United States invited to the event, which came a year after she played in the Trailblazer Series, an event launched for girls by MLB and USA Baseball.
"I think it just makes little girls or younger girls realize, 'Hey maybe I can keep going; they have special things for us,'" Benites said.
Benites, an infielder, a catcher and a pitcher, said her favorite part was being able to be around and learn from people who are "so high in the baseball experience, people that work for MLB, played professional, played college, people that are on team USA."
The event, which ran May 31 through June 3, was a bit different from the three-day Trailblazer Series.
"We did a lot of drills, a lot of techniques that you need, little fundamental stuff, and then we played a few games and they would critique us on how we did and tell us things on how we got better and stuff," Benites said.
She said she learned from players like Veronica Alvarez, a former U.S. Women's National Baseball team member and the current pitching coach of the team, current player Jenna Marston and Donna Mills, a former national team member.
Benites has been playing baseball since age 7, following in the footsteps of her older brothers.
Her goal is to play for the national team.
"I've known about it for about three years," she said of the national team. "And ever since then, I've just been learning about the people who are on the team, how they got there, how to get better so I can make the team."
And now, she is finally old enough to try out.
"I'm a little nervous … but I'm super excited to get the chance to try out for Team USA," she said. "That's my dream. If I make it, that's everything to me."
Contact Betsy Helfand at bhelfand@reviewjournal.com. Follow @BetsyHelfand on Twitter.