Driver arrested after pickup strikes 2 siblings in North Las Vegas
Updated February 14, 2020 - 10:10 pm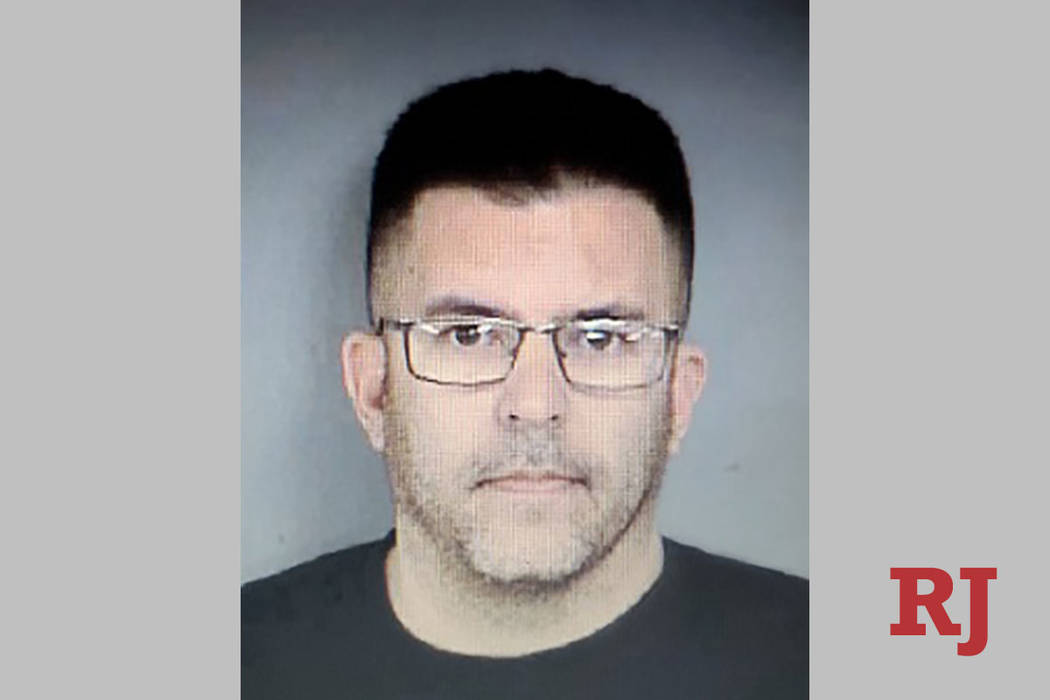 A driver was arrested on suspicion of distracted driving Friday evening after his pickup hit two children walking across a street in North Las Vegas after school let out for the weekend, police said.
Police booked the driver, 47-year-old Mark Kline, into Las Vegas City Jail, North Las Vegas Police Department spokesman Eric Leavitt said Friday evening.
Distracted driving was a "major cause" of the crash, Leavitt said. Officers used evidence at the scene, including the truck's "driving pattern" as probable cause for Kline's arrest, he said.
A 9-year-old girl and her 12-year-old brother were taken in critical condition to University Medical Center after the crash, which happened at about 3:30 p.m. at Lone Mountain Road near Losee Road in North Las Vegas.
Kline faces two counts of failure to use due care around pedestrians, one count of failure to give full time and attention to driving and one count of failure to maintain lane, police said late Friday night in a news release.
Kline's black Dodge Ram pickup struck the children, who were in a marked crosswalk, shortly after the nearby Somerset Academy school day had ended, Leavitt said.
Police said the driver stopped his truck at the scene after the crash and cooperated with investigators, Leavitt said. The driver was not immediately arrested at the scene.
Authorities took him to a local hospital for a blood draw as part of an investigation to determine whether impairment was a factor in the crash. Police did not believe speed was a likely factor in the crash, Leavitt said early Friday evening.
Hours later, police said the man was suspected of being distracted when he struck the children.
Leavitt, taking questions from reporters at the scene, said the North Las Vegas police traffic division patrols the area near the school closely because it is a high-traffic area.
"Slow down, pay attention to where the kids are, and the kids need to pay attention also," he said.
Contact Dalton LaFerney at dlaferney@reviewjournal.com or at 702-383-0288. Follow @daltonlaferney on Twitter. Review-Journal staff writer Katelyn Newberg contributed to this report.