Ex-North Las Vegas official believed she received raise, report says
Updated March 1, 2018 - 3:00 pm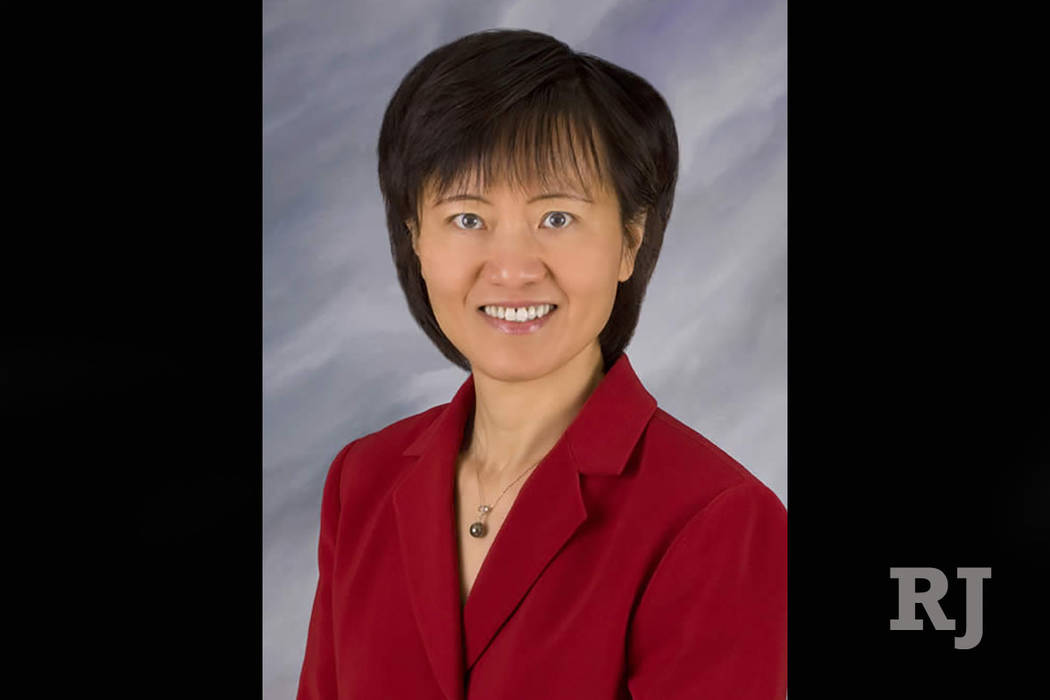 Although former North Las Vegas city manager Qiong Liu believed she was granted a $30,000 retroactive pay raise, her actions are "inconsistent with such a belief," according to an internal investigation completed by the law firm of Fisher Phillips.
The report, obtained Thursday through a records request by the Review-Journal, found Liu had prepared an internal memo seeking the pay raise on Jan. 4 — one day after the North Las Vegas City Council delayed a discussion about the city manager's performance.
Liu's attorney, Kathy England, declined to comment because she had not yet reviewed the report.
Her assistant forwarded the memo to the city's human resources department, believing it was already delivered to the City Council, according to a 90-page report issued to the city on Jan. 30 by Fisher Phillips attorney Scott Mahoney.
The city paid $10,100 for the report, which includes copies of various emails, memos and interviews with both Liu and Cass Palmer, head of the city's human resources department.
Palmer said he had a conversation about the retroactive raise with Liu that was "initially cordial, but then increasingly unpleasant" on Jan. 4, the report said. Liu told Palmer that the raise was authorized on her authority, but Palmer said any pay hike must be approved by the City Council.
"While Liu never specifically stated that she would fire Palmer if he failed to follow her instructions, she was becoming aggressive in tone by this point, and Palmer felt he would be fired if he did not comply," Mahoney wrote.
During an interview, Liu told Mahoney that she had intended to send the memo to the mayor and City Council, but it was never delivered.
Mahoney said it's possible Liu could have intended to send the raise request to the City Council, but became sidetracked. Or, Mahoney said, she may have never intended to send it. Either way, he said she had time to deliver the memo "if she wanted to," Mahoney concluded.
Liu was appointed city manager in 2014 with a starting salary of $190,000. It was raised to $220,000 in 2016.
If Liu had succeeded in January, then the $30,000 retroactive raise would have been prorated to run from November 2015 to September 2016, city officials said.
While talking to Mahoney, Liu "did not make any statement during the interview suggesting that she believed that the agreement guaranteed her any salary increase," according to the report.
An addendum to the report on Feb. 28 also found that Liu had her city-issued cellphone wiped clean.
"If it is true that Liu or someone at her direction deliberately wiped the phone clean, the city may wish to review whether wiping any information on the phone, which is a matter of public record, violated city policies or relevant statutes or other provisions," Mahoney said in the report.
In a statement, city spokeswoman Delen Goldberg said Liu "intentionally" violated city policy and state law by erasing public records and other data on the city-issued cellphone, "raising even more troubling questions about her repeated efforts to destroy and falsify documents and conceal facts."
Mahoney also stated that he was not giving an opinion on whether Liu's actions were cause for termination.
The North Las Vegas City Council voted 4-1 on Feb. 7 to fire the city manager "for cause" and rejected a proposed $613,000 severance package. Liu is scheduled to appeal the decision during a public hearing set for March 7 at City Hall.
Documents obtained earlier this week by the Review-Journal confirmed that an FBI agent has visited North Las Vegas City Hall at least twice to look into the allegations against Liu.
Liu has previously called the allegations a "personal vendetta" aimed at keeping her from collecting a hefty severance due to butting heads with Ryann Juden, a friend and associate of the mayor who is now serving as interim city manager.
City officials have not said whether they will search for a permanent replacement, or allow Juden to keep the job.
Contact Art Marroquin at amarroquin@reviewjournal.com or 702-383-0336. Find @AMarroquin_LV on Twitter.