Faraday Future may get boost from layoffs at a 'strategic partner'
Updated May 23, 2017 - 2:57 pm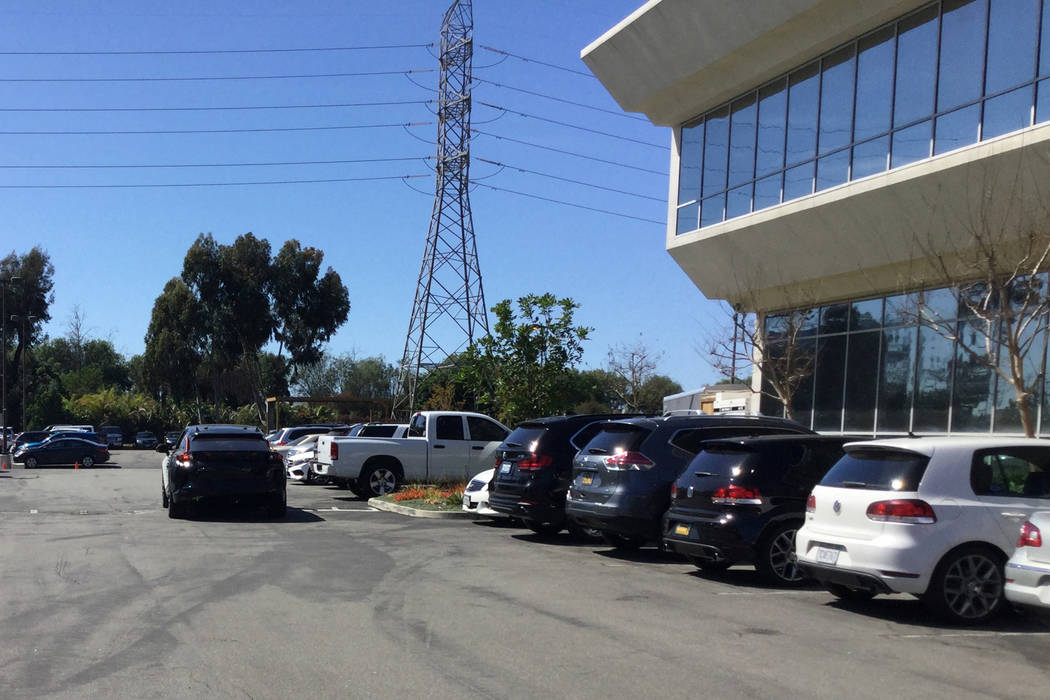 Faraday Future's outlook in North Las Vegas may have just gotten a boost.
The Chinese tech billionaire, Jia Yueting, who is largely financing the electric vehicle manufacturing startup is poised to have more resources to devote to the project.
Jia is the main financier behind Faraday Future. Financial troubles and executive shakeups at other ventures with which Jia is involved such as, LeEco and Leshi Internet Information & Technology Corp, may actually bode well for the Faraday project.
"They're trying to consolidate and save the money they have for other projects, like Faraday," said Sam Abuelsamid, a senior analyst for the market research firm Navigant.
Jia stepped down as CEO of Leshi Internet Information & Technology Corp Beijing over the weekend.
Leshi —which has often been described as "the Netflix of China" — is part of Jia's larger business group, LeEco, which produces smartphones, televisions and other gadgets.
"This decision was a strategic move that allows Yueting to spend more time on automotive," a Faraday spokesman told the Review-Journal. "Further, this decision has no impact on FF's daily operations, and aligns with FF's immediate goals of diversifying FF's investment sources, and getting FF 91 on the road within 2018."
Jia will remain as chairman and CEO of LeEco, which funds Faraday.
LeEco announced Tuesday that it is laying off the majority of its U.S. workforce.
"It seems like they are almost completely walking away from the U.S. market for the time being," Abuelsamid said, which will free up funds for other projects.
Funding for North Las Vegas plans
When Faraday broke ground on its 3 million-square-foot North Las Vegas manufacturing facility in April 2016, company executives at the time said the goal was to start building cars as early as 2017. By December of that year, the goal was moved to 2018.
Construction began in 2016, but after grading work was completed at the site, the work stopped.
The abrupt stop with no voluntary explanation from the company fed into rumors that Faraday is running low on funds. Faraday has missed payments to suppliers while Nevada state treasurer Dan Schwartz has accused the company of fraud.
Consolidating resources
LeEco, which has had success in China, entered the U.S. market in 2016 with plans to sell a variety of its products, including smartphones.
The smartphones were "basically a complete flop," Abuelsamid said, and other U.S. ventures have also not panned out well.
LeEco announced a $2 billion merger with TV-maker Vizio last July, and subsequently canceled the merger in April. The company is also reportedly looking to sell a near 50-acre plot of land in Santa Clara, California that the company purchased from Yahoo last June.
On Tuesday morning, Faraday Future's Global Chief Financial Officer Stefan Krause released a statement on LeEco's layoffs.
"Hearing about layoffs at our strategic partner LeEco is discouraging. However, I want to be clear that these layoffs have no impact on Faraday Future. We remain committed to our immediate goals of diversifying FF's investment sources and getting FF 91 on the road in 2018, and we remain confident in the outlook for diversifying FF's global investment," the statement said.
Contact Nicole Raz at nraz@reviewjournal.com or 702-380-4512. Follow @JournalistNikki on Twitter.
Construction to begin 'soon'
A spokesman for Faraday Future said the company is "planning a mid-year vertical construction" of an approximately 650,000-square-foot plant at Apex Industrial Park in North Las Vegas.
The Review-Journal previously reported that the company will build this smaller facility in order to produce the first batch of orders for their flagship FF 91 vehicle into production within 2018.
A spokesman previously told the Review-Journal that the company will still build the 3 million-square-foot manufacturing facility as originally planned, but construction of that facility is no longer the company's immediate priority.