Fire guts Zion United Methodist Church in North Las Vegas
Updated June 6, 2017 - 7:29 pm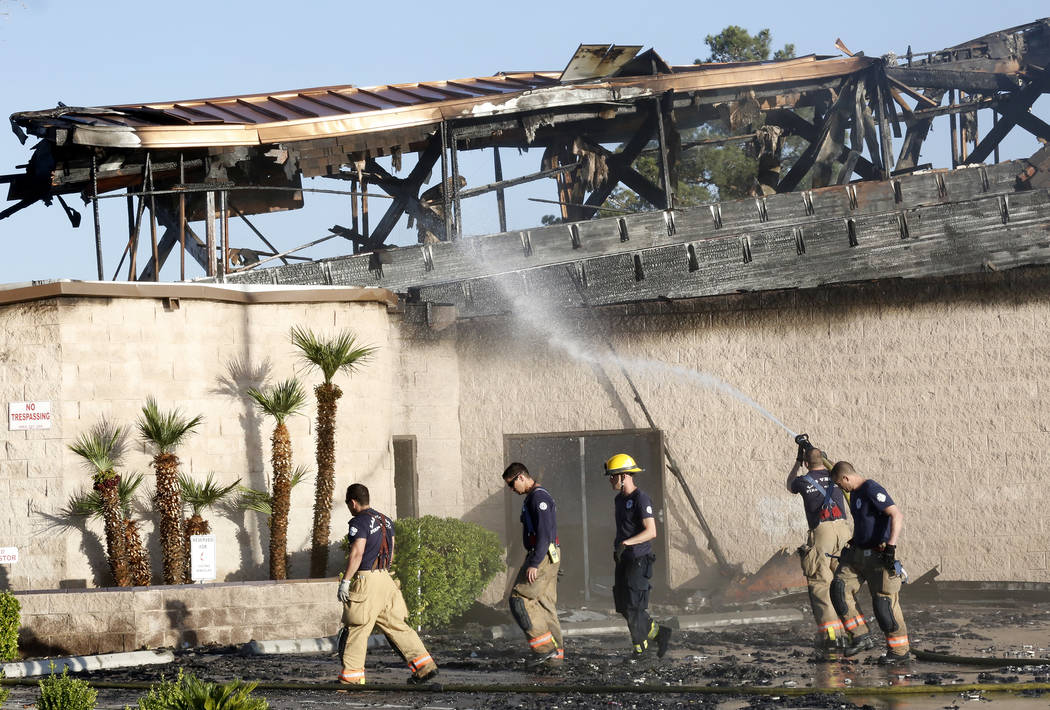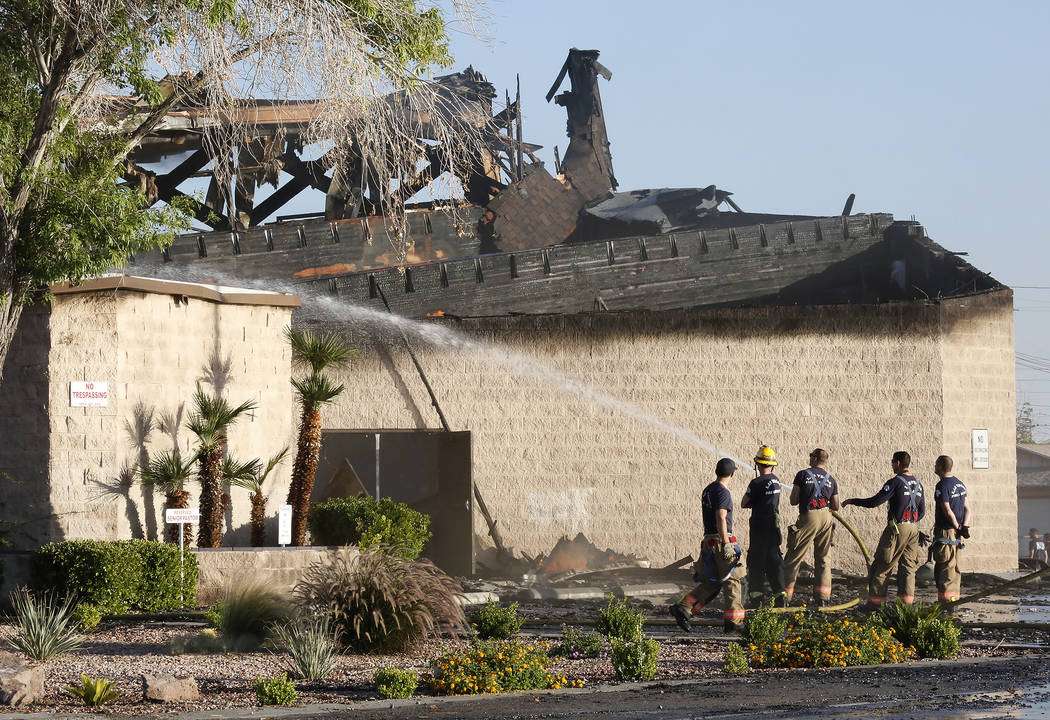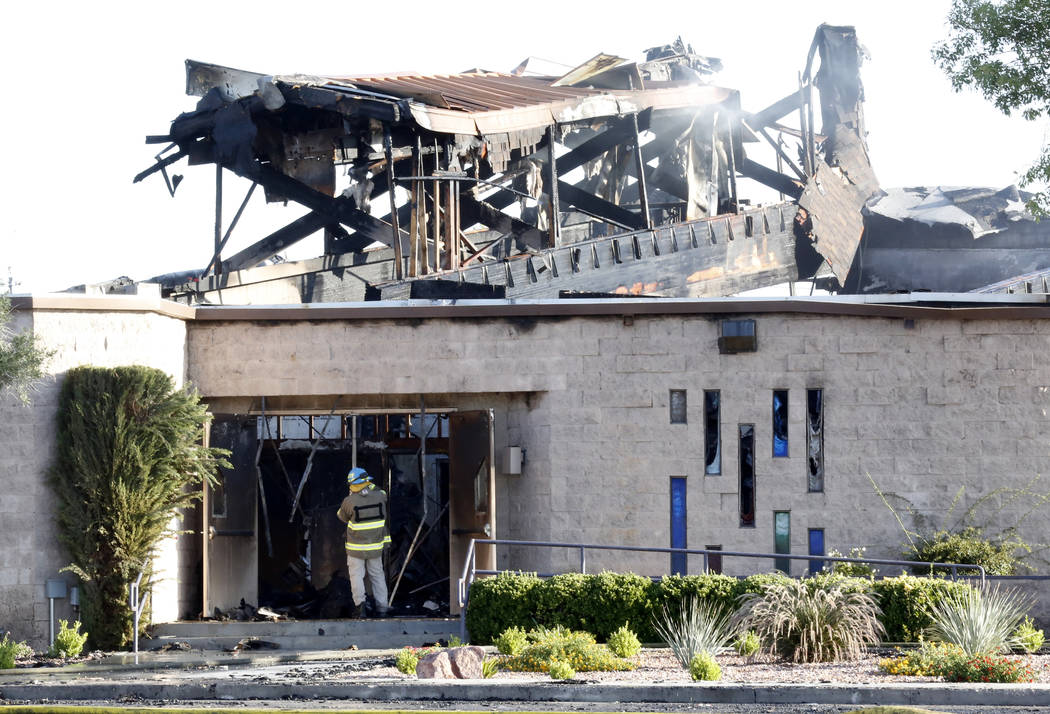 A 100-year-old congregation is without a home after flames ripped through a North Las Vegas church early Tuesday morning.
"I don't know where we're going to go from here," said 75-year-old Herb Brown, the operations manager at Zion United Methodist Church. He has been attending the church for about 30 years.
North Las Vegas Fire Department crews were called at 1:05 a.m. to the fire at 2108 Revere St., near Lake Mead Boulevard. Nobody was injured in the fire, the Fire Department said.
Brown said he arrived at the church about 2:40 a.m. When he walked up to his place of worship, he saw it overtaken by flames.
"I could just see it. It was fully engulfed," he said. "And I tell you, tears just ran down my face to see the church be destroyed like that."
The blaze took about four hours to extinguish, North Las Vegas fire officials said.
In the hours after the fire was put out, about 10 church members discussed their next moves in a shaded area near the church's community garden. Charred pieces of water-soaked debris were scattered across the parking lot; the church's roof had mostly collapsed.
At least two other churches have offered space for the congregation to hold its services, Brown said.
Federal agents investigating
The Bureau of Alcohol, Tobacco, Firearms and Explosives is investigating the fire, as are the Clark County and Las Vegas fire departments. The fire's cause has not yet been determined.
Cedric Williams, the North Las Vegas Fire Department captain, said it is protocol to involve the ATF in church fires.
"Because of the historical issues of churches and burnings and things of that nature, we always bring them out as part of the investigation team," he said.
Williams said he was not aware of any threats made against the church.
"We will not be defeated by this tragedy, and we will do whatever we can to resume our occupation of this building, Brown said."
Contact Blake Apgar at bapgar@reviewjournal.com or 702-387-5298. Follow @blakeapgar on Twitter. Contact Mike Shoro at mshoro@reviewjournal.com. Follow @mike_shoro on Twitter.
A long history
The church, which has about 120 members, will celebrate its 100th year as a congregation in November, Brown said. At the beginning, Zion United Methodist was near G Street and Washington Avenue.
The church moved to its current location in the 1960s. When the congregation outgrew the original building, it built a new sanctuary in 1978. That sanctuary was the only structure harmed by the fire.