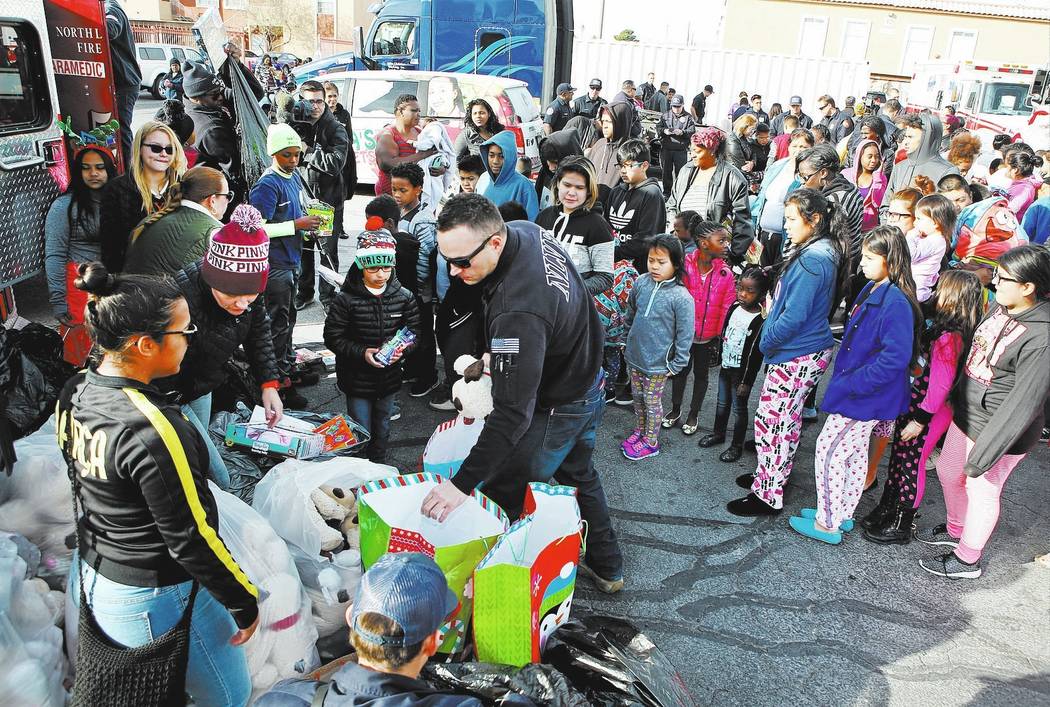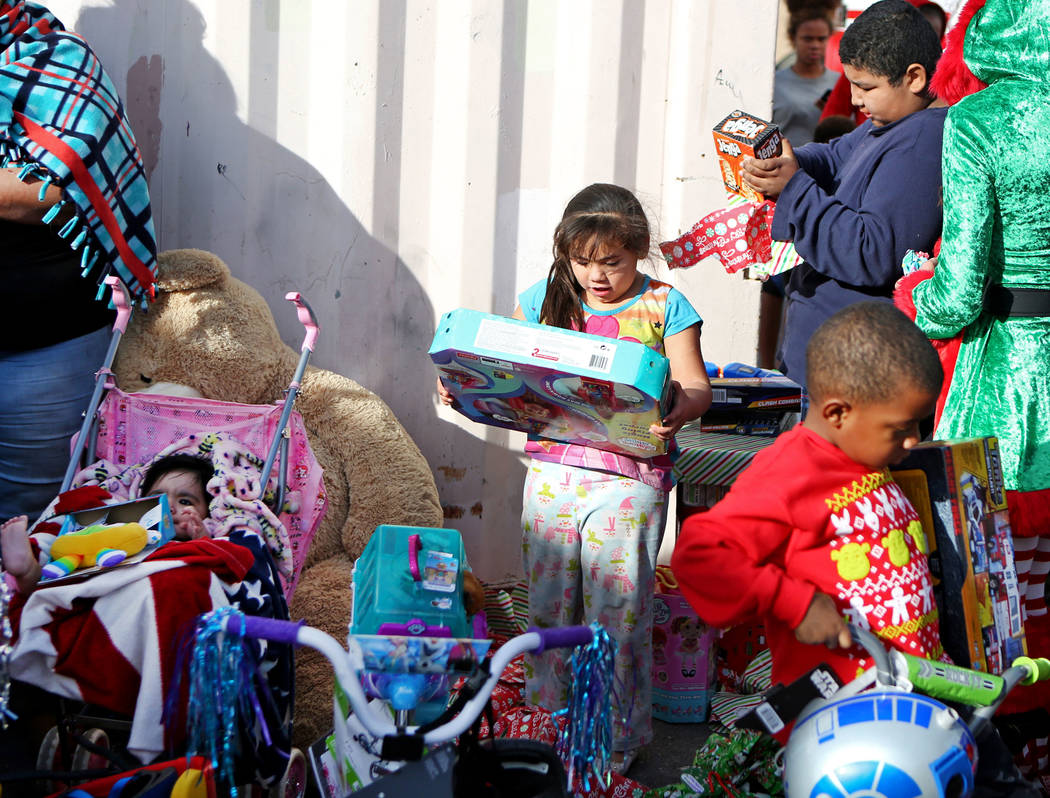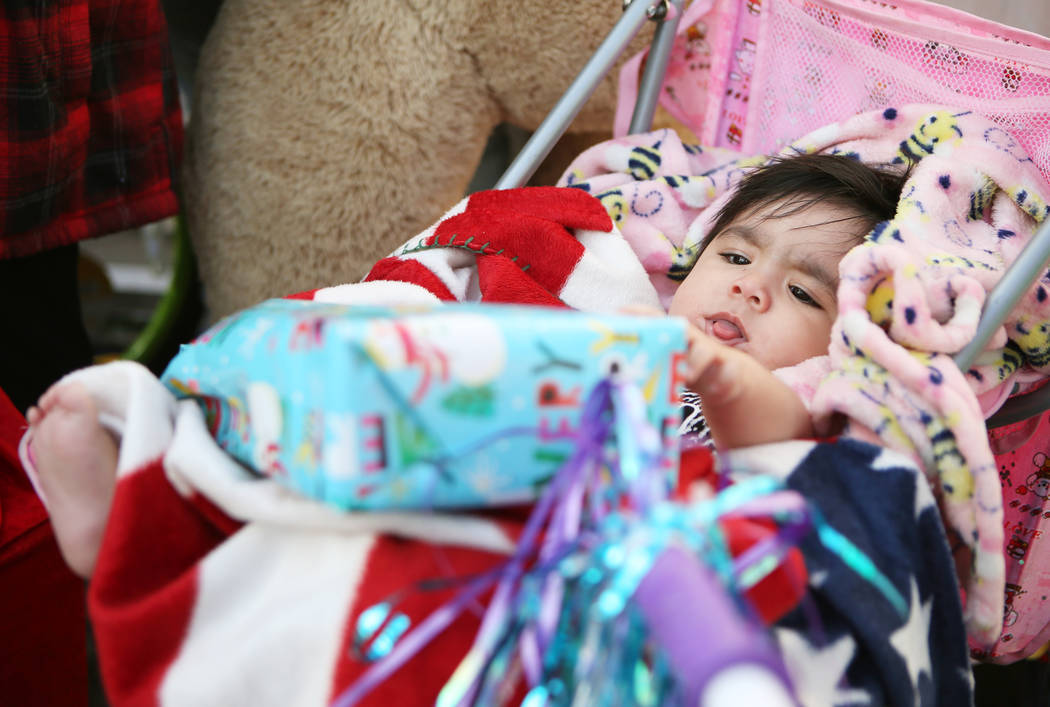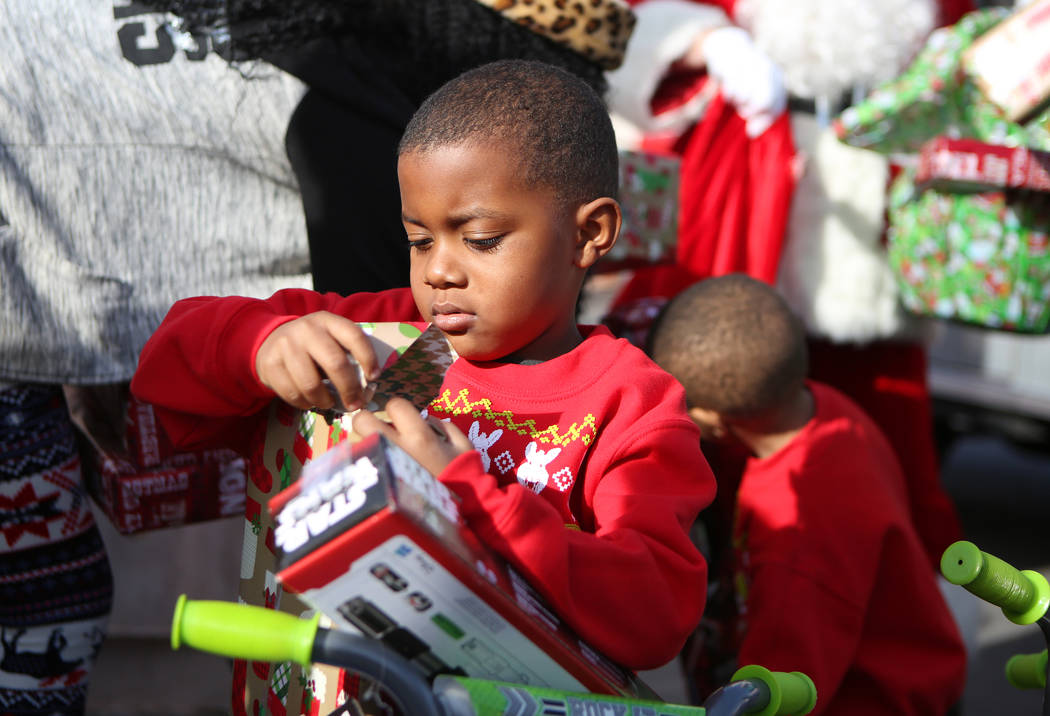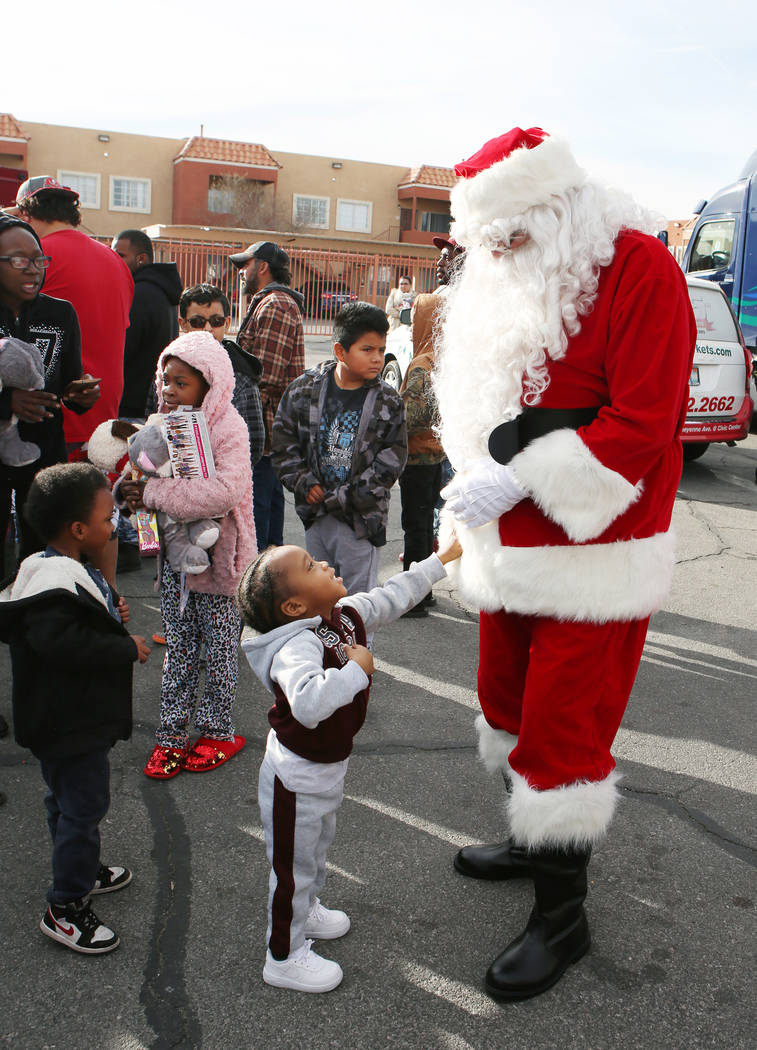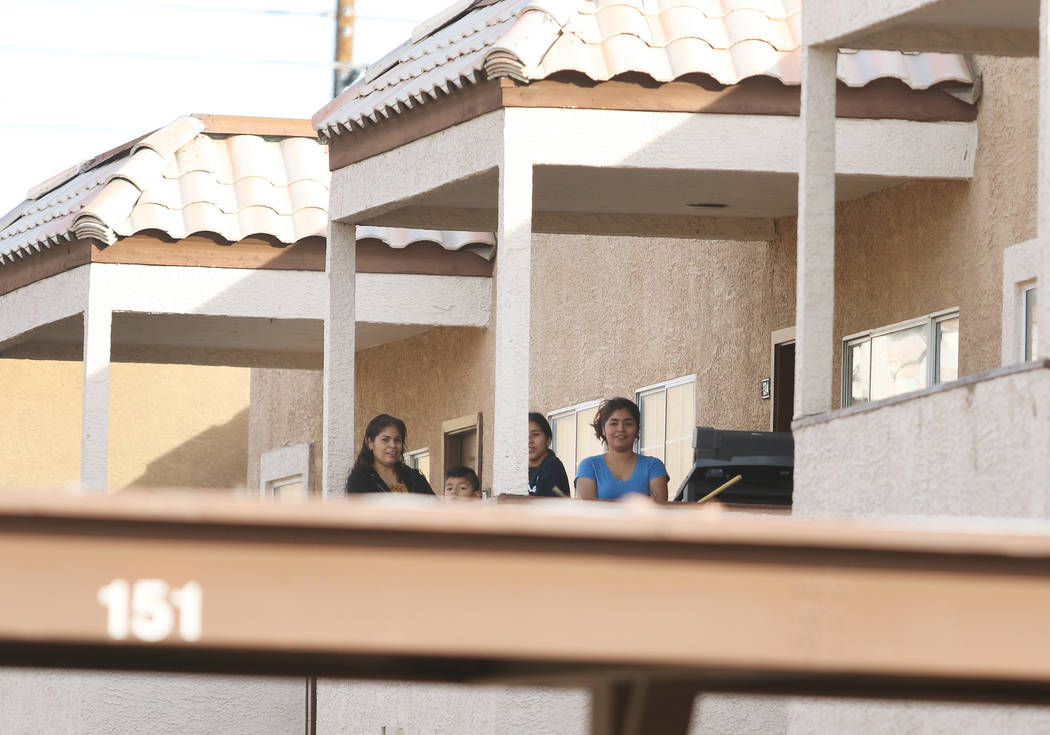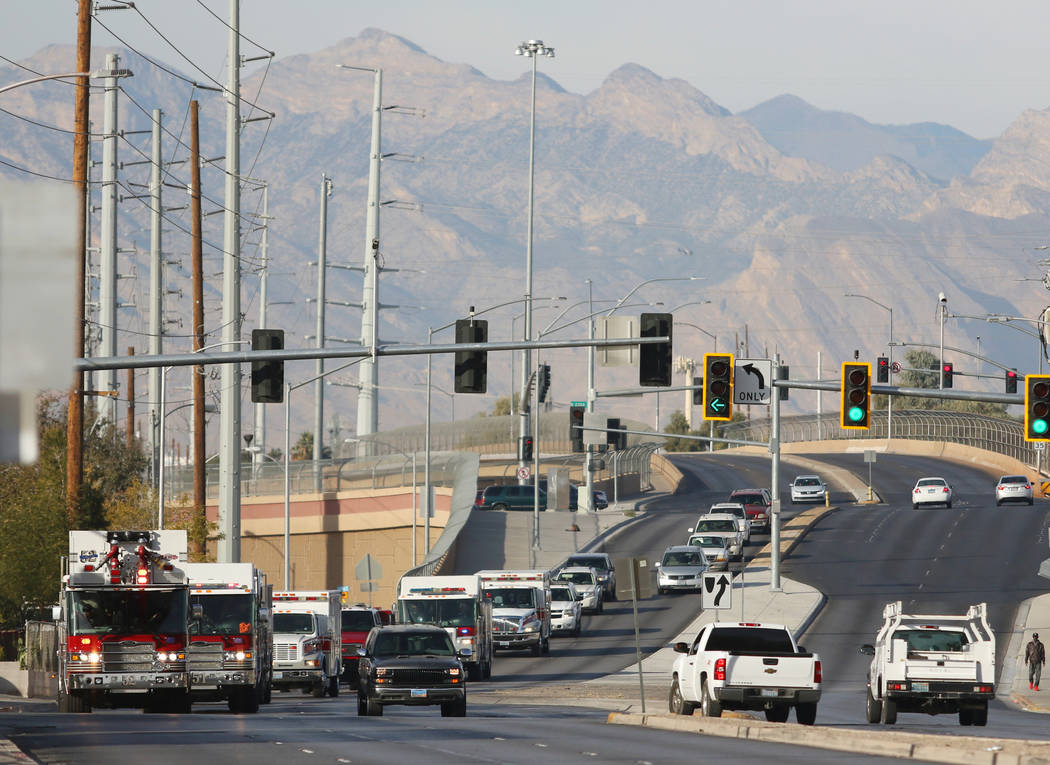 It wasn't until you leaned in closer that you could make out what Tyrese Washington was whispering to himself on Christmas Eve morning.
"Bike, bike, bike, bike," the 4-year-old boy said over and over as he struggled to balance on his new bicycle while juggling toys from Santa Claus.
For nearly four years, Kelly Buchanan, a single mother raising two special needs boys, didn't know if she would ever hear her younger son's voice. Until recently, she said, Tyrese had never communicated with spoken words.
Buchanan was just 18 when she gave birth to her first son, Terry Washington. Eleven months later, she had Tyrese.
"It's been a struggle, I can't lie about that," Buchanan said. "It's even harder during the holidays."
But not this Christmas.
On Sunday morning, she crouched down eye-level with her sons and stroked their backs. Copying his older brother, Tyrese cupped his hands over his ears. The two were confused and frightened by loud sirens wailing from fire trucks.
The sirens heralded the start of North Las Vegas Fire Department's annual Emergency Holiday Cheer event.
Buchanan's family, along with another family living in the Desert Palms apartments, had been nominated by a counselor at McCall Elementary School to receive gifts and a free catered dinner from Mariana's SuperMarkets.
Now in its 17th year, the event brought out a total of eight fire trucks — all loaded with enough toys for the two families and more than a hundred other children who live in the area.
It was just after 9 a.m. when the apartment complex fell silent as the sirens were turned off. Then, the door of one of the firetrucks swung open, revealing a man dressed as Santa. When he climbed out, he was carrying two neon-green bikes. And, as if rehearsed, the jaws of each child as well as their 23-year-old mother dropped.
"I seriously almost cried when I saw Santa bring out the bikes," Buchanan said later as she fanned the tears welling in her eyes. "It's funny because I was already thinking about getting them bikes. I knew I really couldn't afford it, but I was gonna try to figure something out."
When her sons' school counselor first called to let her know her family had been nominated, Buchanan said she was excited but cautious.
"I tried not getting my hopes up because I never win anything," she said, watching Terry and Tyrese unwrap more gifts. "But, just wow. Look how happy they are. This is really gonna get us through the holidays."
Santa Claus shuffled back to the firetruck, pulling out three more red velvet bags filled with gifts. This time for the six Hernandez children who are being raised by their grandmother.
A gift for every kid
As the Hernandez children tore off the wrapping paper on their gifts, more of the neighborhood kids and their parents had trickled out of their apartments.
"Best Christmas ever," one girl screamed, hugging a new pink pony as she ran by.
North Las Vegas Fire Capt. Sergio Reynoso, who spearheads the event, said, "Sirens on eight trucks will grab anyone's attention, so we make sure every kid gets a gift."
The success of the holiday event, he explained, is because of the Fire Department's strong community partners. The toys given to the Washington and Hernandez kids on Sunday were collected during a four-week toy drive by the Southern Nevada Firefighters Burn Foundation. The goal this year was to reach 28,000 local children.
"When you have lights and sirens come into your neighborhood, it's not because something good has happened. Usually when we come with sirens, it's on someone's worst day," Reynoso said. "So this event kind of helps us connect to the community we serve in a much different way."
Nearly an hour after Santa had arrived, Tyrese was still whispering the word "bike" to himself as he peddled in small circles with his brother.
"Hearing my son speak to me for the first time this year was like my own Christmas gift. I got what I wanted," Buchanan said. "And now my kids have what they wanted thanks to the (Fire) Department."
Contact Rio Lacanlale at rlacanlale@reviewjournal.com or 702-383-0381. Follow @riolacanlale on Twitter.