Firefighters control blaze at North Las Vegas paper factory
November 14, 2016 - 3:38 pm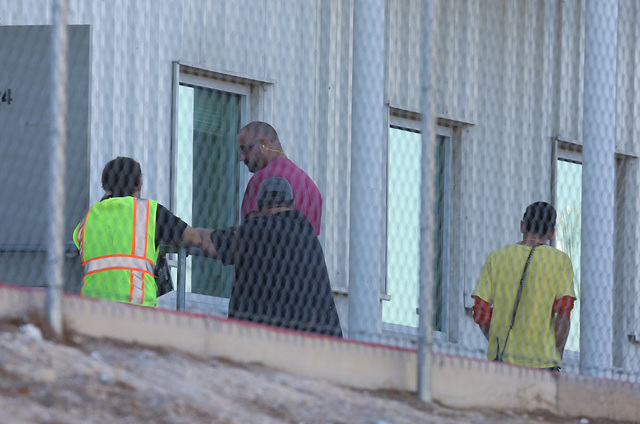 Firefighters on Monday gained control of a fire at a paper plant in North Las Vegas that shut down traffic on a surface street for several hours.
Crews responded about 9 a.m. to a report of smoke inside the Clearwater Paper Corp. at 3901 Donna St. that had forced employees to evacuate, fire Capt. Cedric Williams said.
Firefighters entered the building and found a fire burning in rafters that run the length of the building, above the sprinkler system. The blaze was declared under control just after 11 a.m., Williams said.
Alexander Road was closed near the scene from 9 a.m. until about 2 p.m.
The fire was determined to be an accident caused by mechanical problems, he said. The plant suffered significant fire and smoke damage and will remain closed, Williams said; damages are undetermined.
Contact Raven Jackson at rjackson@reviewjournal.com or 702-383-0381. Follow @ravenmjackson on Twitter.