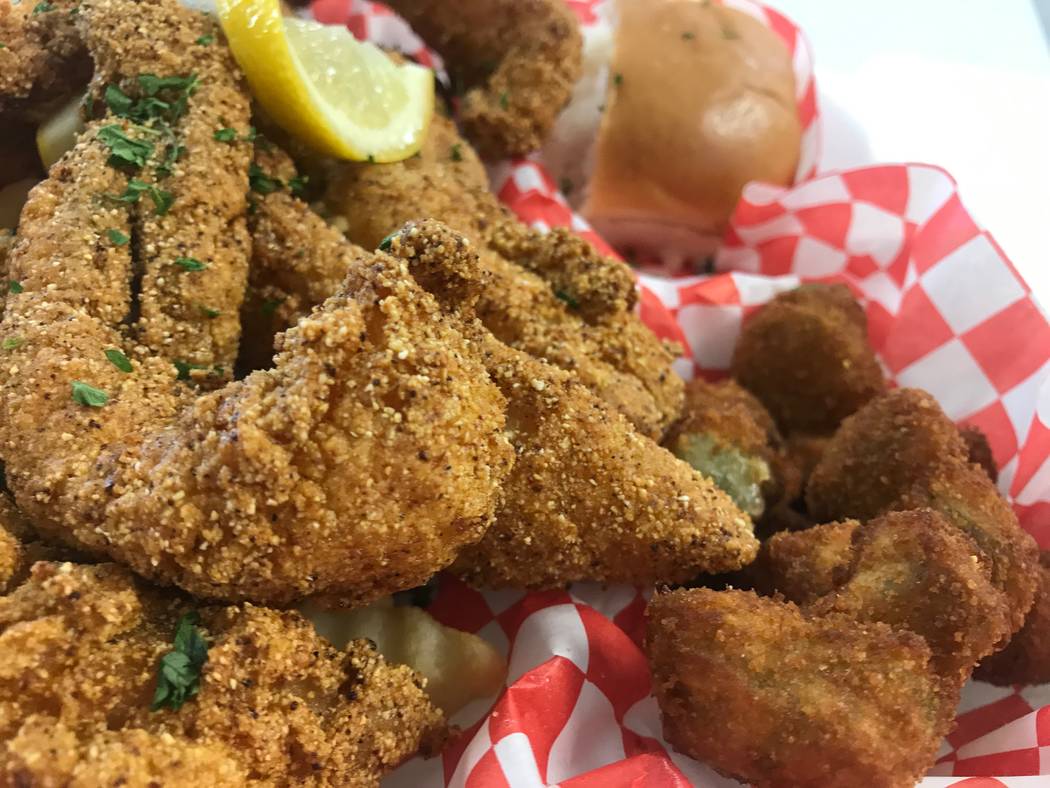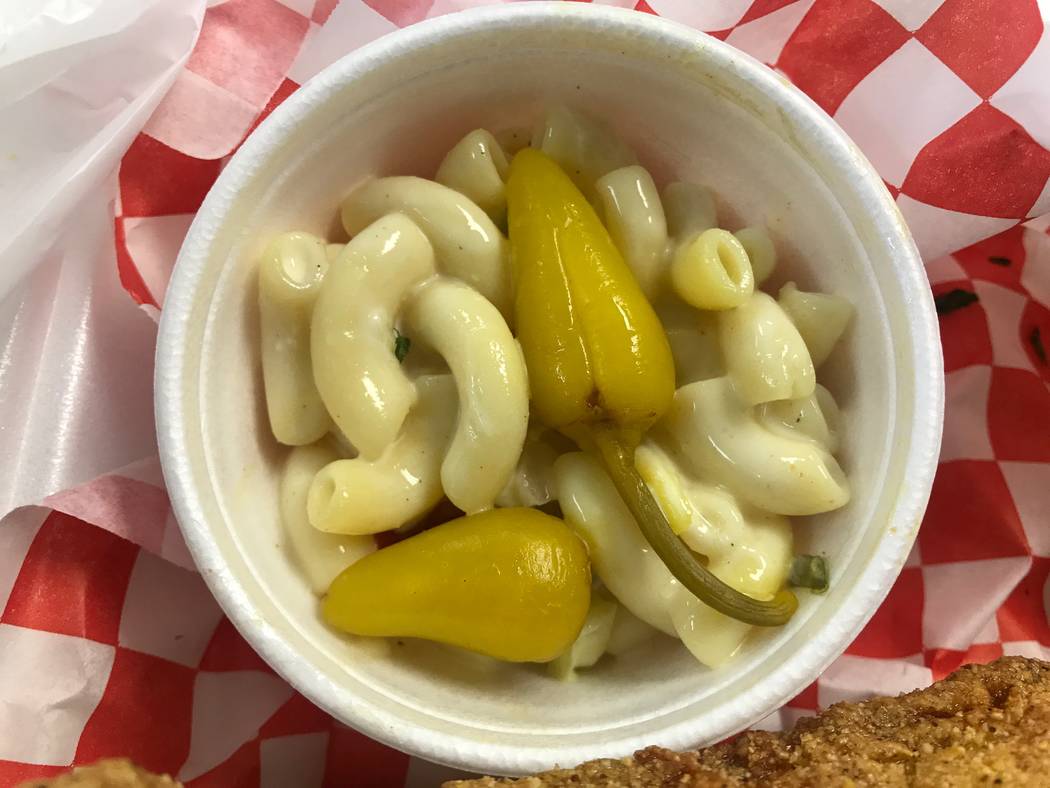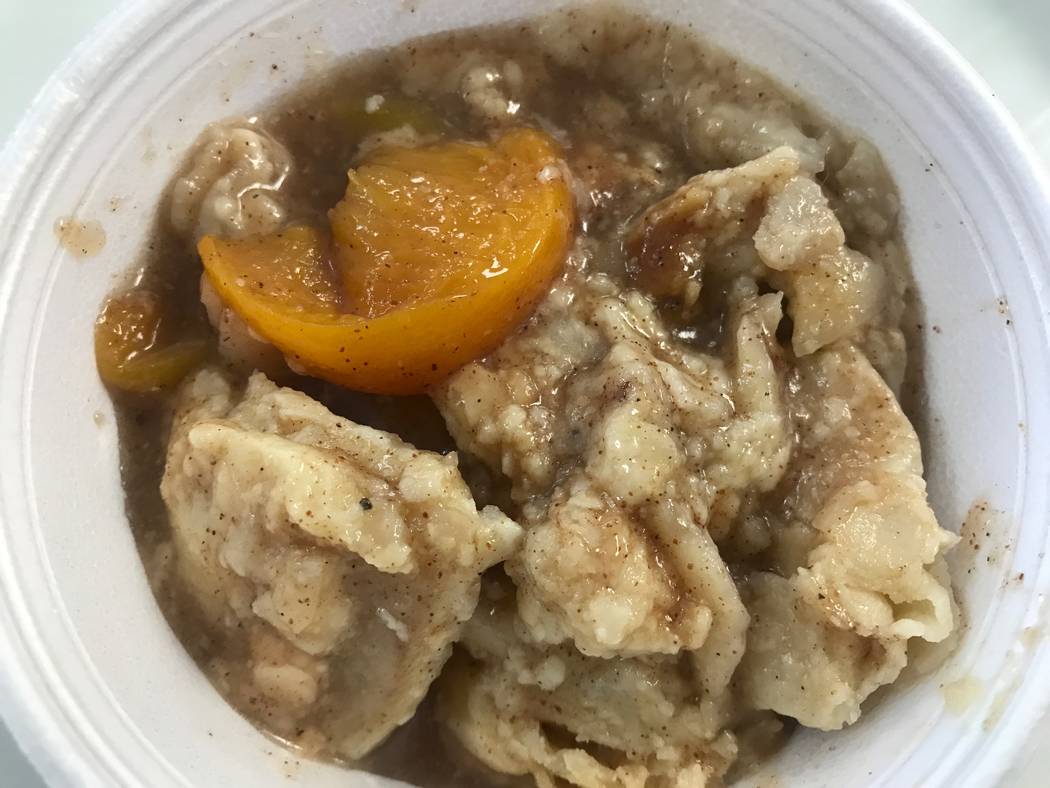 Dre Green of North Las Vegas said he and his two siblings — a younger brother and older sister — opened soul food eatery Fish Cage after realizing several restaurants were selling fake fish.
Their slogan is "Home of the Real Catfish."
Green worked in hotel restaurants for about three years and said Fish Cage's recipes were passed down from their family in New Orleans.
Fish Cage, which is filled with sea and boating decorations, sells seafood dinner platters that start at $13.60 for meat, such as catfish, oysters, six large pieces of shrimp or red snapper. The meal comes with a dinner roll and two sides (macaroni salad, fried okra, potato salad or fries).
They also sell po' boy and po' girl sandwiches for $8-9, which have a hoagie roll with the choice shrimp (boy) or two large pieces of fish (girl) with lettuce, tomato, pesto mayo and a pickle with fries.
Daily specials include catfish nuggets with fries for $5 and the "7 Dolla Holla," which comes with two pieces of fish, fries, a dinner roll and a drink for $7. Drink options include cherry or grape Kool-Aid, soda or water.
There is a waiting area for the food and a few tables outside, but it is not a dine-in restaurant. Green said he hopes to change that when the eatery expands.
Micayla Coquia said she drives from Henderson to North Las Vegas to eat at Fish Cage.
"The catfish is to die for and, in my opinion, it's the best catfish in town," she said. "Don't get started on their desserts. They are homemade and bomb, from the carmel cupcakes to the Louisiana cake."
Contact Kailyn Brown at kbrown@viewnews.com or 702-387-5233. Follow @kailynhype on Twitter.
Fish Cage
Where: 3940 N. Martin Luther King Blvd.
Hours: 11 a.m.-10 p.m. daily
Call: 702-586-1400
Social media: facebook.com/fish.cage.5
3940 N. Martin Luther King Blvd.