From circus to circles: hula hoops a training tool for ex-performer
Updated July 11, 2017 - 12:10 pm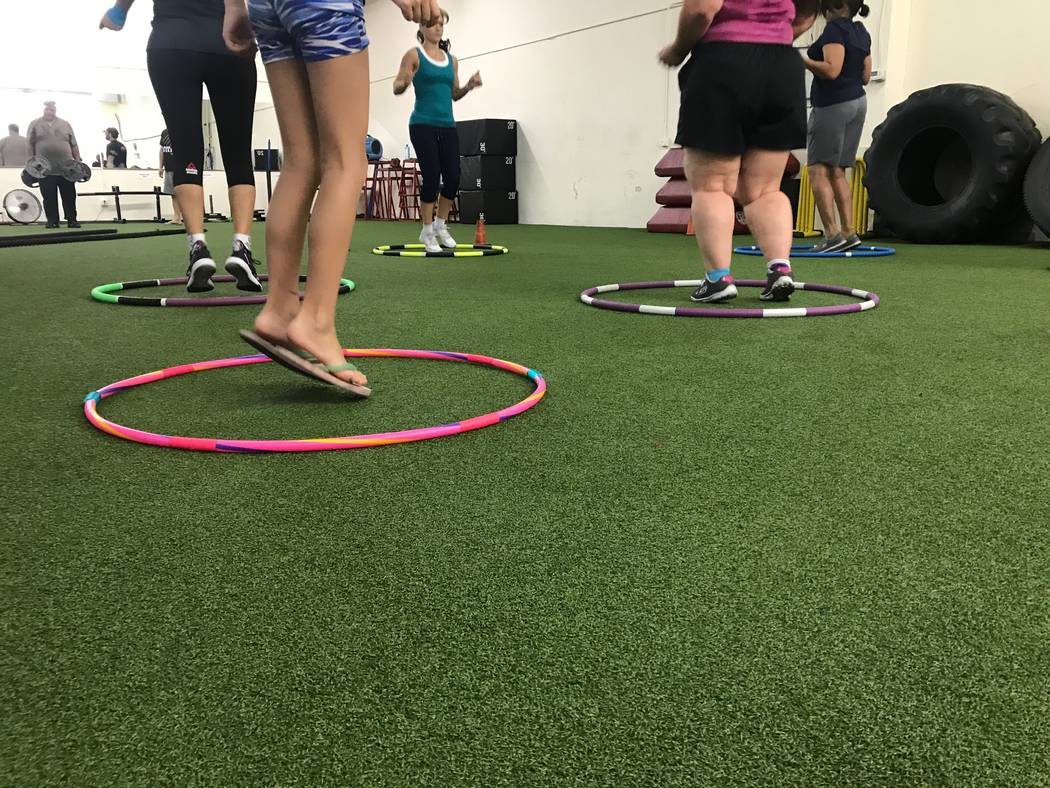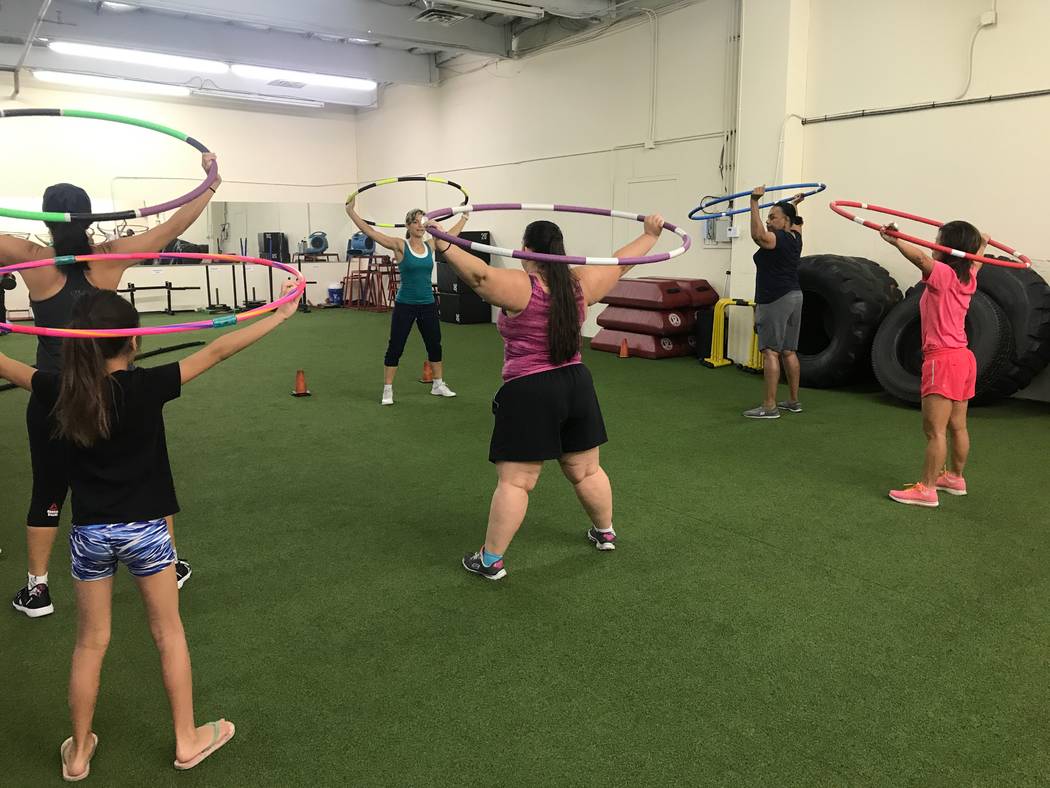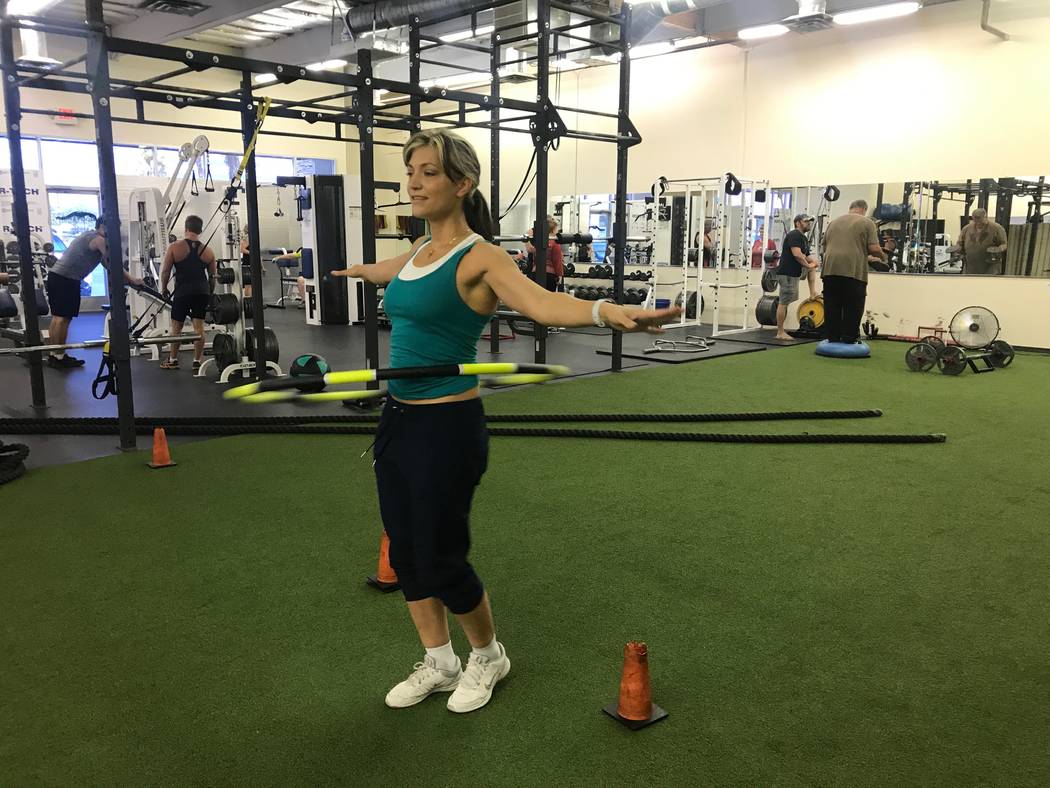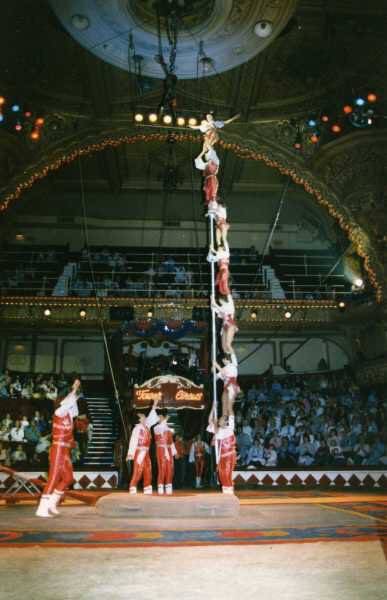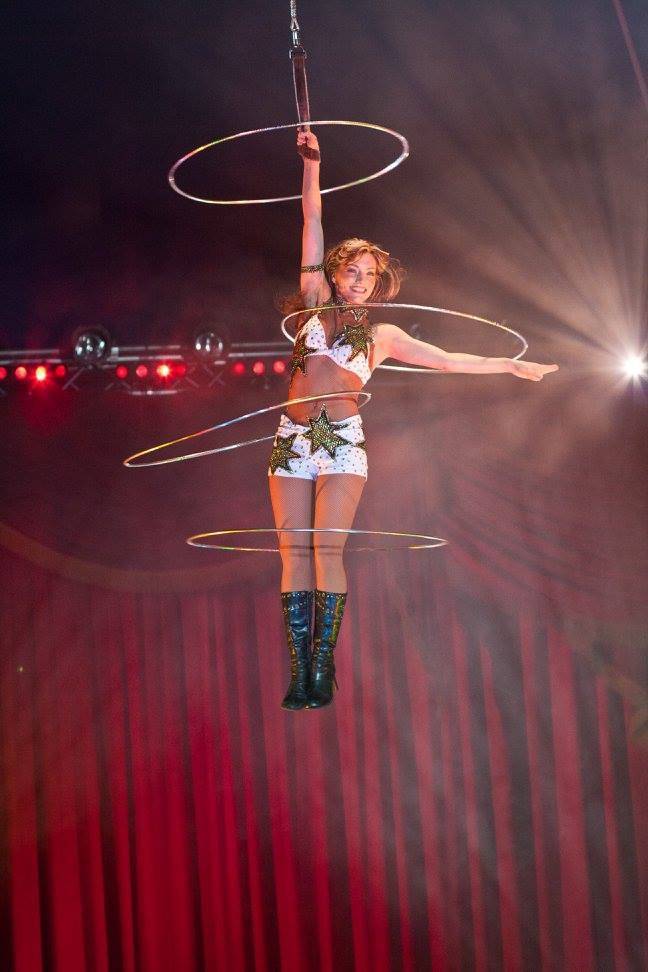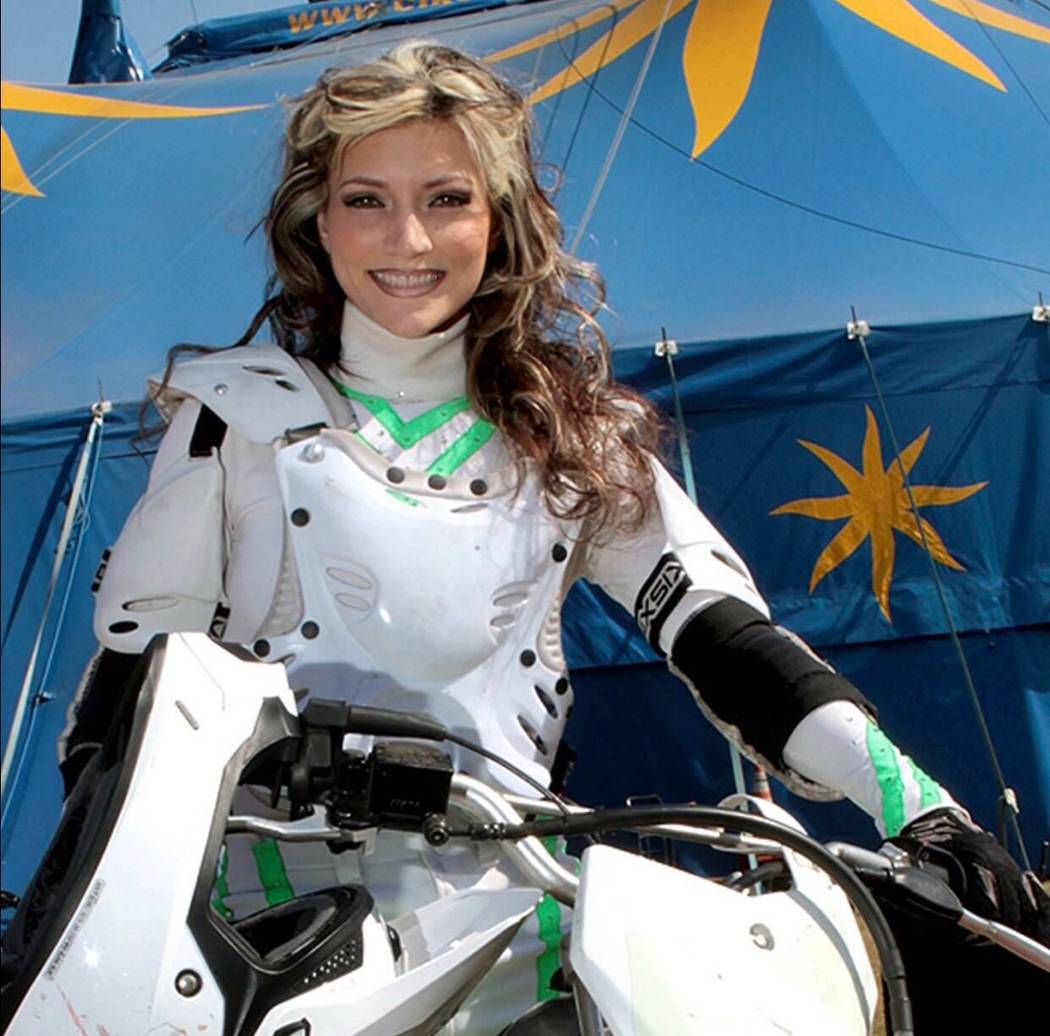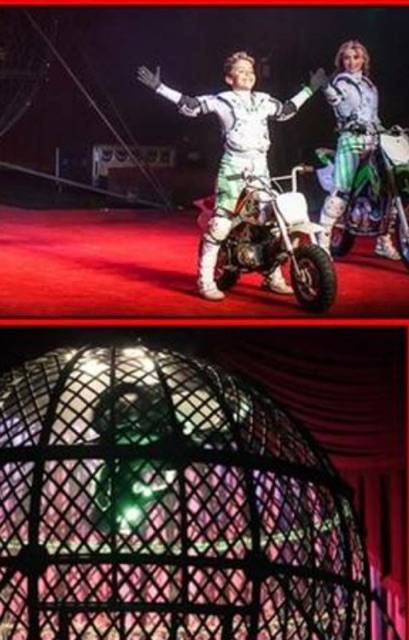 By age 7, Getti Kehayova was performing acrobatics with her family across Europe in the Ringling Bros. and Barnum & Bailey Circus, the northwest valley resident said.
Lessons she learned from her nearly 25 years in the circus help with her current job as a stage rigger — someone who wears harnesses and handles ropes and cables that performers hang from. She works for Cirque du Soleil's "Ka" show at MGM and as a hula hoop fitness instructor at Bodysport Performance Training in the north valley.
Kehayova, who is from Bulgaria, set a still-unbroken Guinness World Record in 1986 for a seven-man teeter board, she said. Kehayova, who was 9, was at the top of the human ladder. This was one of several tricks her family specialized in.
When she was 11, Kehayova added hula hooping to her list of performance tricks after her sister Dessi Espana, who was six years older, taught her. Dessi broke a Guinness World Record by twirling 75 hula hoops while on the "Live with Regis and Kathie Lee" TV show, Kehayova said. She held the record until 1999, according to CNN. Her family moved to the United States that same year.
Kehayova's sister died during a show in Minnesota in 2004 after falling while performing an aerial chiffon act due to a malfunction with the rigging, Kehayova said. She was 32.
Kehayova didn't stop performing — that would come later — but she became more cautious about safety, she said. She went on to have two sons, one of whom performed with her and set a Guinness World Record for the youngest human to ride a motorcycle in the "globe of death", she said. Her son Maximus was 4. He performed until he was 12 and is now 15.
Kehayova quit the circus about three years, at 36, mostly because she was tiring of performing. A fter going through a divorce, she moved to Las Vegas, where she thought she could easily find a new job.
"At first I kept thinking I have to go to Vegas and find a job and perform, because that's all I can do," she said.
She instead became a stage rigger, which she called the perfect fit because of her circus background. She also had a personal connection to the job due to her sister's death.
"It feels good to be there because I know exactly what I'm doing," she said. "I am keeping the performers and artists safe."
About two years ago, Kehayova began to miss hula hooping, so she came up with the idea to teach hula hoop fitness classes. Bodysport Performance Training agreed to host her "Get Hooping with Getti" class at 10 a.m. Saturdays.
She uses hula hoops that are about two and a half pounds and incorporates cardio exercises and "a lot of squats."
The hula hoop classes are free but will have a drop-in rate soon, gym owner Mel Fabros said. Members can take the class for free.
Linda Patrick of Summerlin attended the class for the first time on a recent Saturday.
"I loved it," she said. "I haven't hula hooped in over 20 years. I'm out of shape and I want to lose weight, and I want to do it with a group. The whole atmosphere was very positive."
Kristine Kanoa of the southwest valley said she can do it with her 8-year-old daughter.
"I think in this day and age, because kids are just on their computers or devices too much, so anything to get them moving (is positive)," she said.
Kehayova said she keeps the memory of her sister, whom she looked up to, alive through hula hooping.
"I feel like I feel her spirit with me whenever I spin those hoops," she said. "Every time I extend my hand out and every movement, I feel like she's with me because those are the movements that she taught me how to do."
Kehayova said that she gets a different satisfaction from being an instructor than she did as a performer.
"I'm sitting in front of a group that's staring at me, but the difference is the fact that they get to benefit from what I'm telling them," she said. "I know I'm not just sitting there entertaining them. I am actually providing something good for another human being."
Contact Kailyn Brown at kbrown@viewnews.com or 702-387-5233. Follow @kailynhype on Twitter.
Bodysport Performance Training
Address: 1922 Rock Springs Drive
Hours: 5 a.m. to 8 p.m. daily
More information: 702-880-8880 or bodysportvegas.com
More information: