Good Times group helps both listeners and singers
October 23, 2017 - 12:36 pm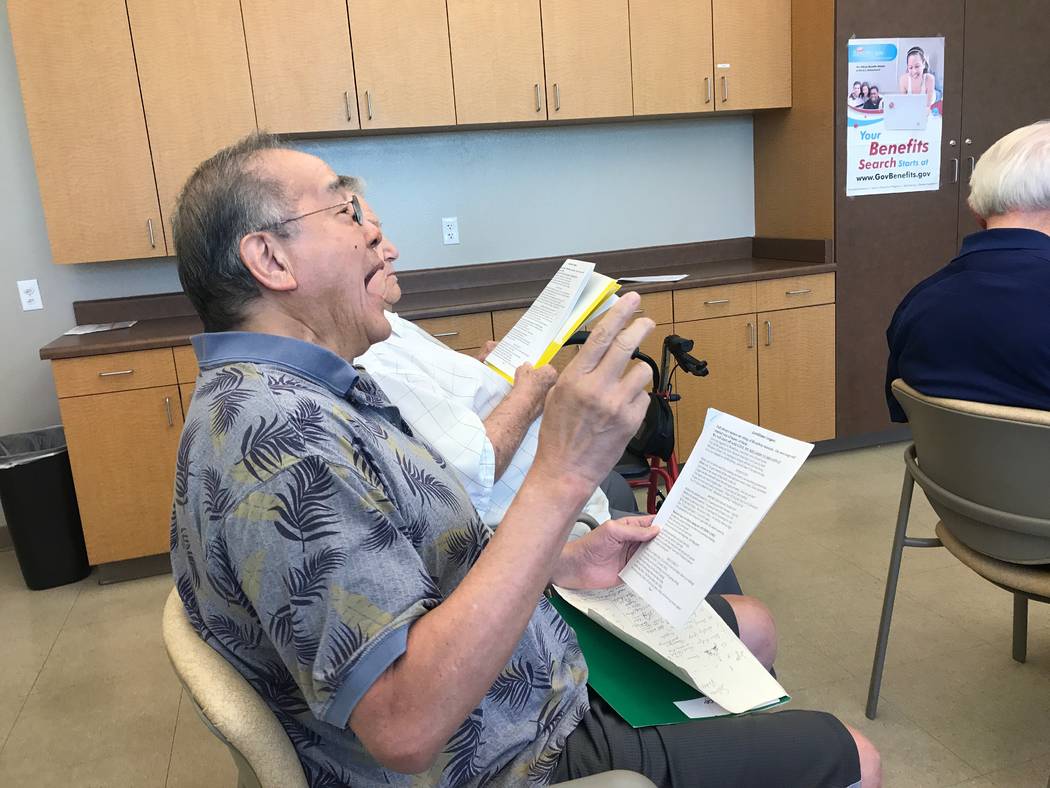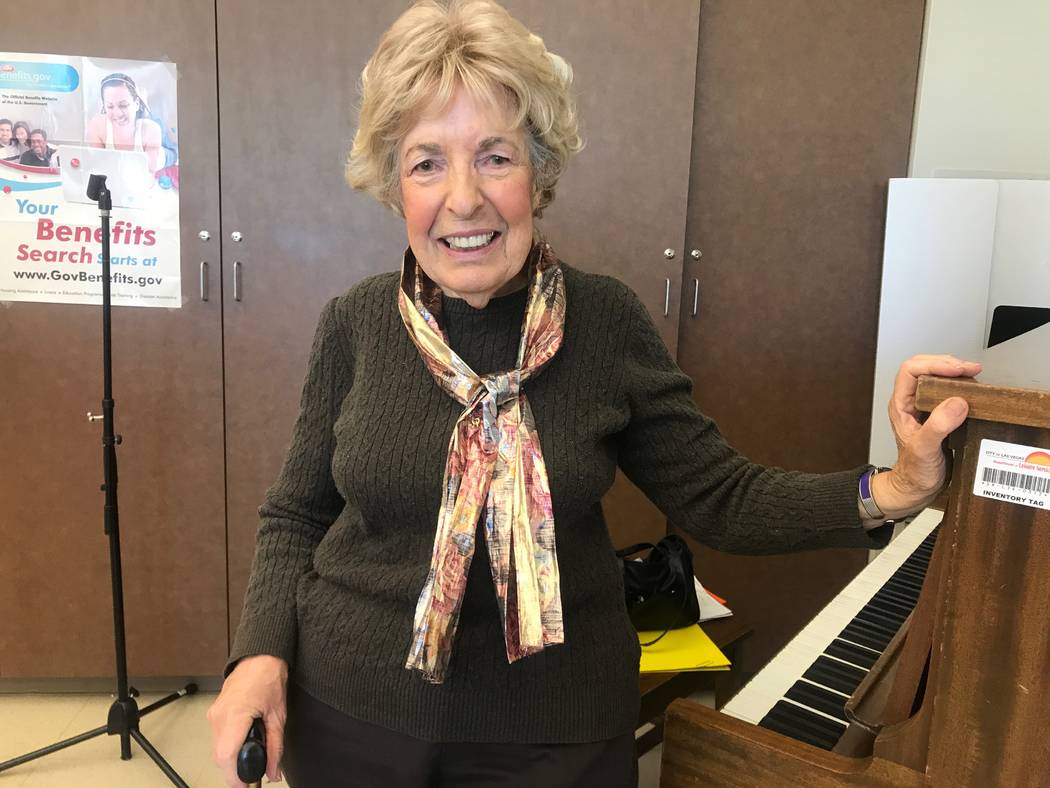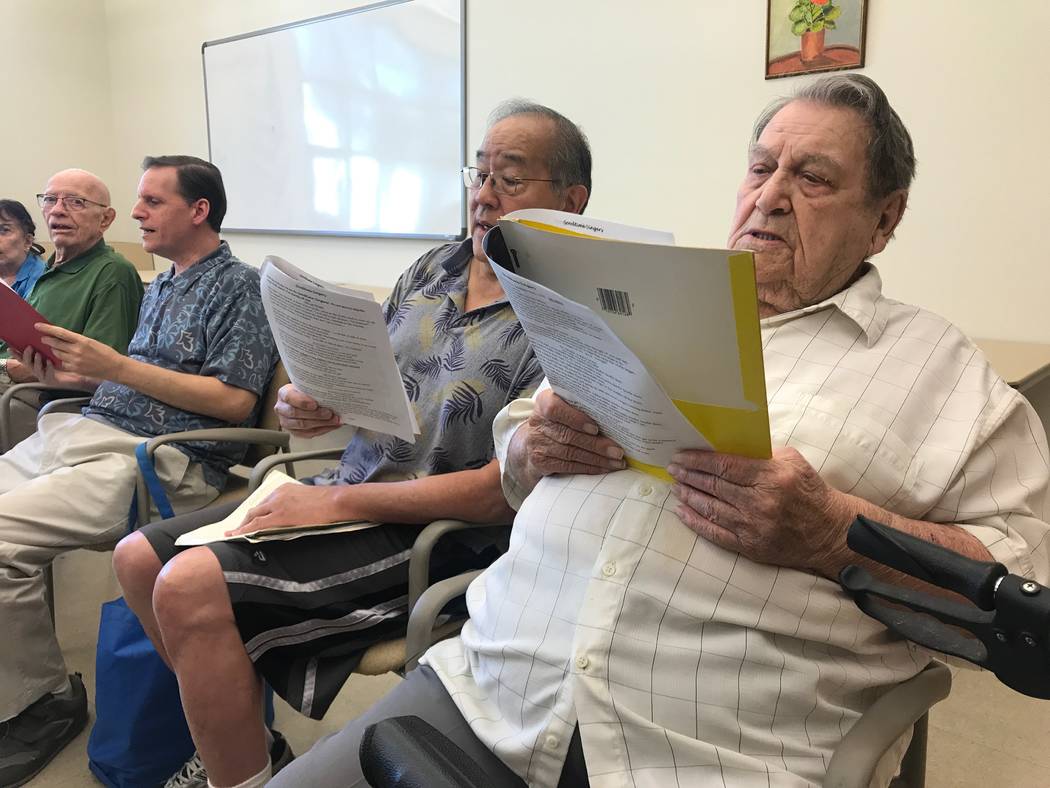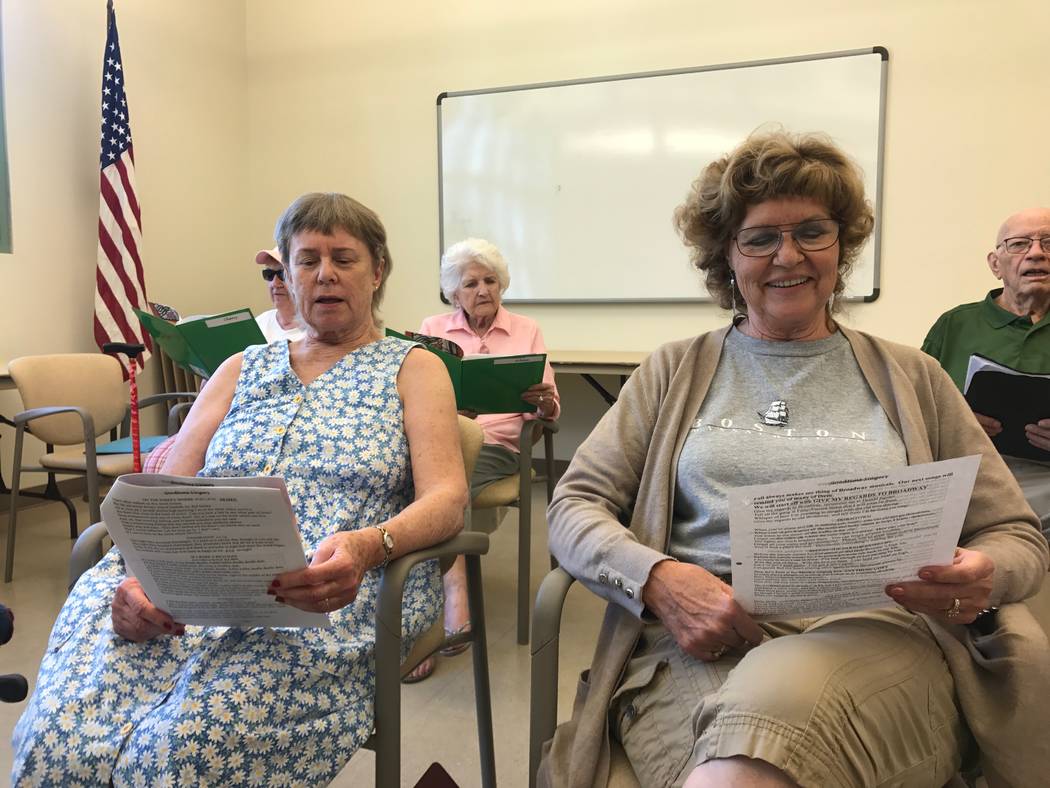 Rose Hyatt of the northwest valley crouched over a piano while about 20 adults followed her lead to a collection of seasonal songs, such as "Herman the Scarecrow" and "Tis Autumm," on a recent Friday at the Howard Lieburn Senior Center.
A few of the participants have walkers and canes, while another man suffers from memory loss and one man has hearing issues. All were able to spend some free time singing to disabled people through their group, Good Times.
"When we perform for the people who are not as in good of condition as we are, we feel like we bring them joy," Good Times coordinator Deecie Zimmerman, 73, said.
They call it Good Times because they sing uplifting songs from the 1940s-60s, group director and pianist Hyatt said. The group, which has been around for more than 15 years, has about 20 members who visit nursing homes and other facilities such as the Blind Center.
"(When we visit) they say, I'm so glad that you sing the songs that we can identify with," Hyatt said.
Good Times meets from 12:30-2 p.m. Fridays at the Lieburn Senior Center, 6230 Garwood Ave. Good Times mostly sings as a choir, but it has opportunities for solos and duets.
Members range in age from 52-90, Zimmerman said.
Hyatt took leadership of Good Times about 15 years ago when a woman who founded the program retired. Hyatt, a Detroit native, has been singing since she was 5 and playing piano since age 6. While living in Los Angeles, she played piano in lounges, where she met a singer who'd later become her husband. Hyatt also was the organist and choir director at her church in Oregon. But when she moved to Las Vegas in the late 1990s, after her husband died, she was searching for a new music community. She found it in Good Times.
"I prayed about having something where I could be with other people," she said.
Arlene Burkhart, 78, of the east valley is one of the longest-running members of Good Times. She said she has continued volunteering because of the reactions the group gets.
"We don't get paid, but we get paid by watching them," she said. "I've seen a lady at Atria Seville (an assisted-living facility) who was all bent over and she couldn't look up and see us, but she was just keeping time with her hand and smiling. That made me feel good."
Jerry Nativo of the east valley, who has been a member of the group for about five years, said being a part of Good Times helps him. He struggled with depression for several years after his mother died, he said.
"It was like therapy for me," Nativo said. "I started getting out more often and I started feeling better about myself. It helped me through tough times of depression. I feel like I am part of a family."
Contact Kailyn Brown at kbrown@viewnews.com or 702-387-5233. Follow @kailynhype on Twitter.
How to participate
Those interested in joining the Good Times singing group can meet members from 12:30-2 p.m. Fridays at Lieburn Senior Center, 6230 Garwood Ave.