Got fossils? New state park in North Las Vegas does
Updated September 13, 2018 - 11:41 pm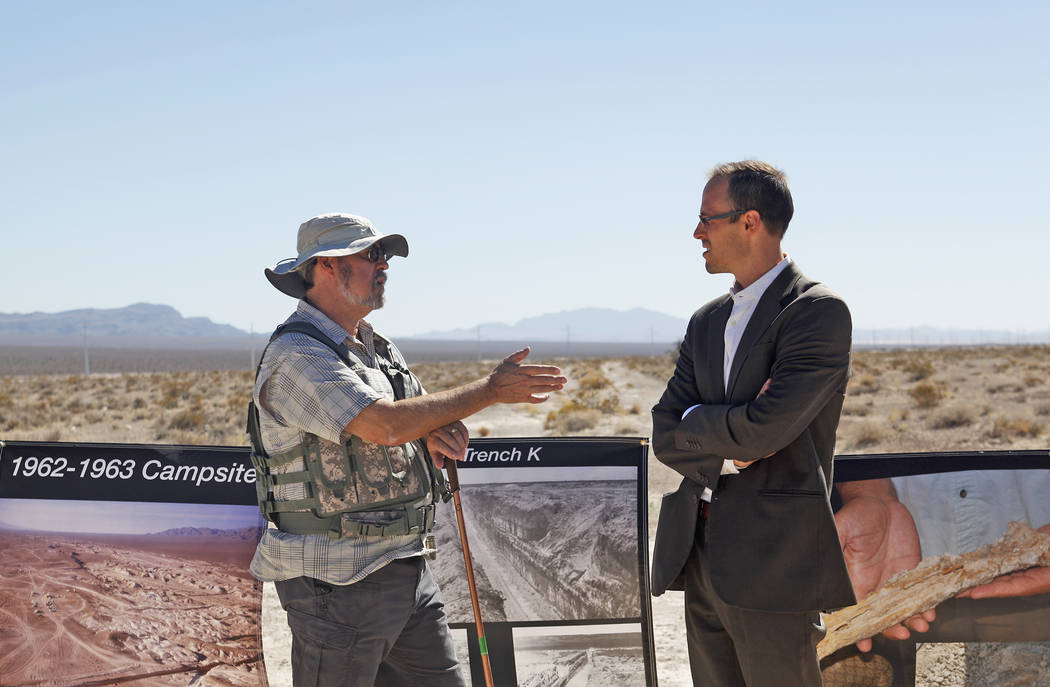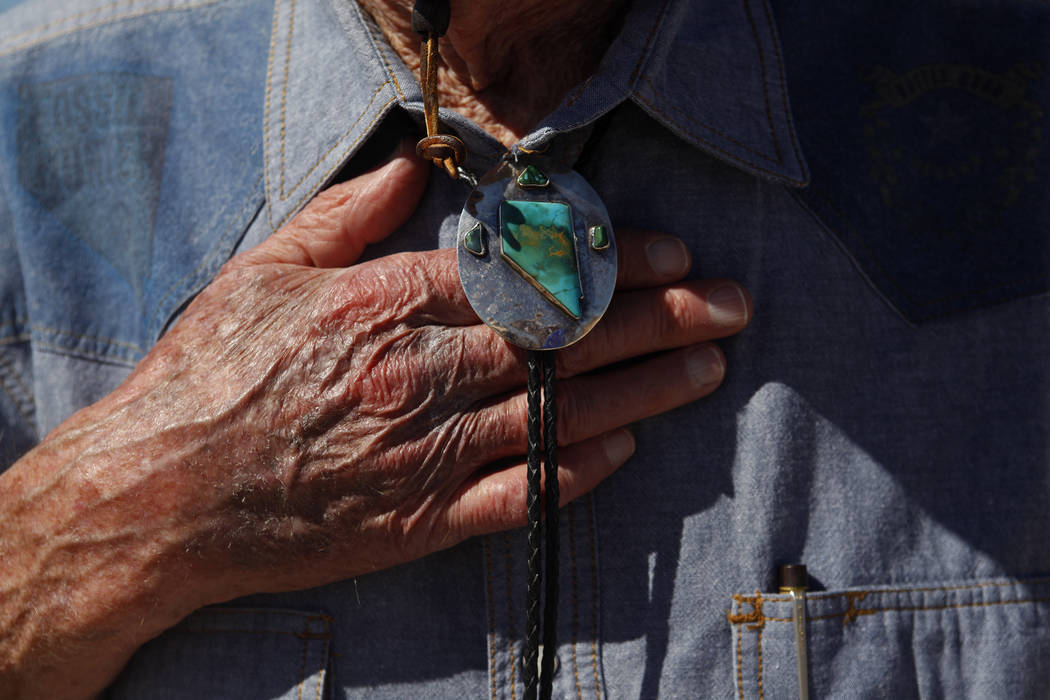 At first glance, the 315-acre area adjacent to Tule Springs Fossil Beds National Monument looks like just another patch of the Mojave Desert.
But the preserved traces of mammoths, camels, bison, horses, sloth and dire wolves have been found on the grounds at the new Ice Age Fossils State Park, according to the Nevada State Parks website.
"If you see this property with somebody that knows what to look for, it is eye-popping the stuff that's out here," Nevada State Parks administrator Eric Johnson said.
Gov. Brian Sandoval was on hand Thursday in the northwestern corner of North Las Vegas for the dedication of Southern Nevada's first state park in more than 20 years.
"It's just an extraordinary resource for this community," Sandoval said.
The park is part of Sandoval's Explore Your Nevada Initiative, which directed more than $13 million in state money and another $1.2 mil- lion in federal money to the state park system.
Walker River State Recreation Area in Lyon County is also part of the initiative.
Ice Age Fossils State Park Supervisor Garrett Fehner said the park, located off of Decatur Boulevard, north of Horse Drive, is not yet fully accessible to the public. He recommended that people put off visiting the park until next July, when infrastructure is expected to be complete.
Officials originally planned to name the area Tule Springs State Park, but changed the name to avoid confusion with the national monument, Nevada State Parks spokeswoman Jenny Ramella said.
In the 1960s, the area was the site of a major research project called the "Big Dig."
"With future technological innovations, we're gonna ask questions we don't even know how to ask yet, so this property is also the story of the advancement of science," said Josh Bonde, curator of paleontology at the Las Vegas Natural History Museum.
Contact Blake Apgar at bapgar@reviewjournal.com or 702-387-5298. Follow @blakeapgar on Twitter.