Henderson-based nonprofit a boost to pets' and seniors' health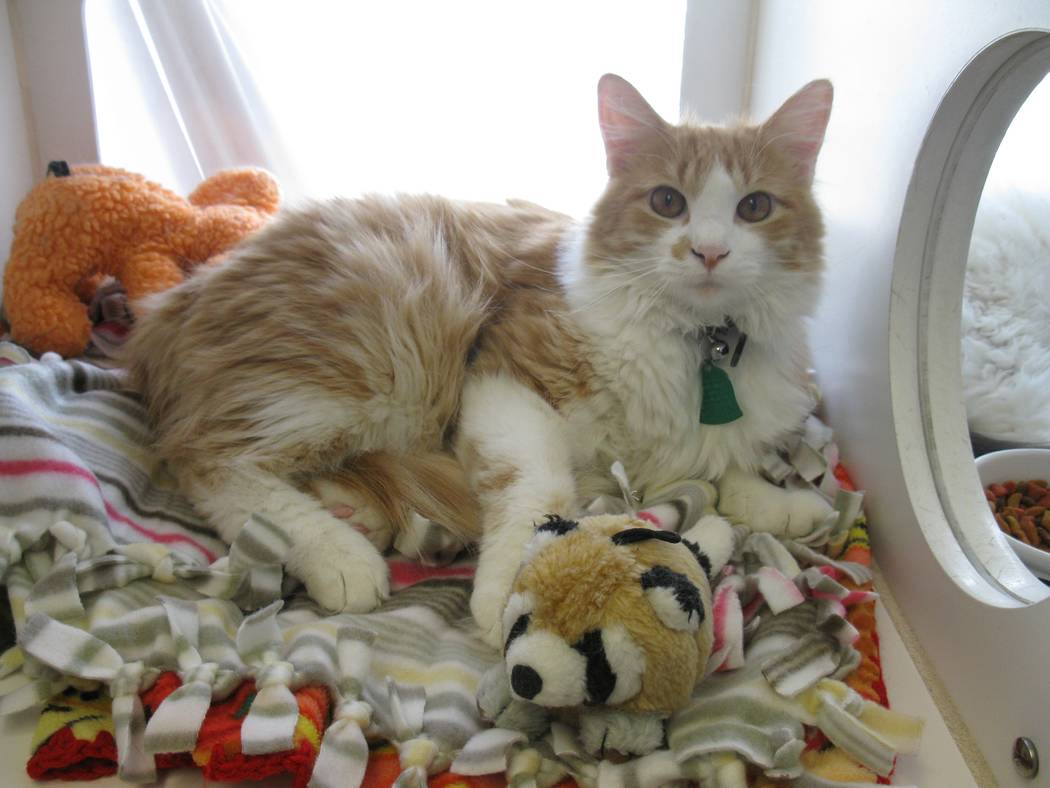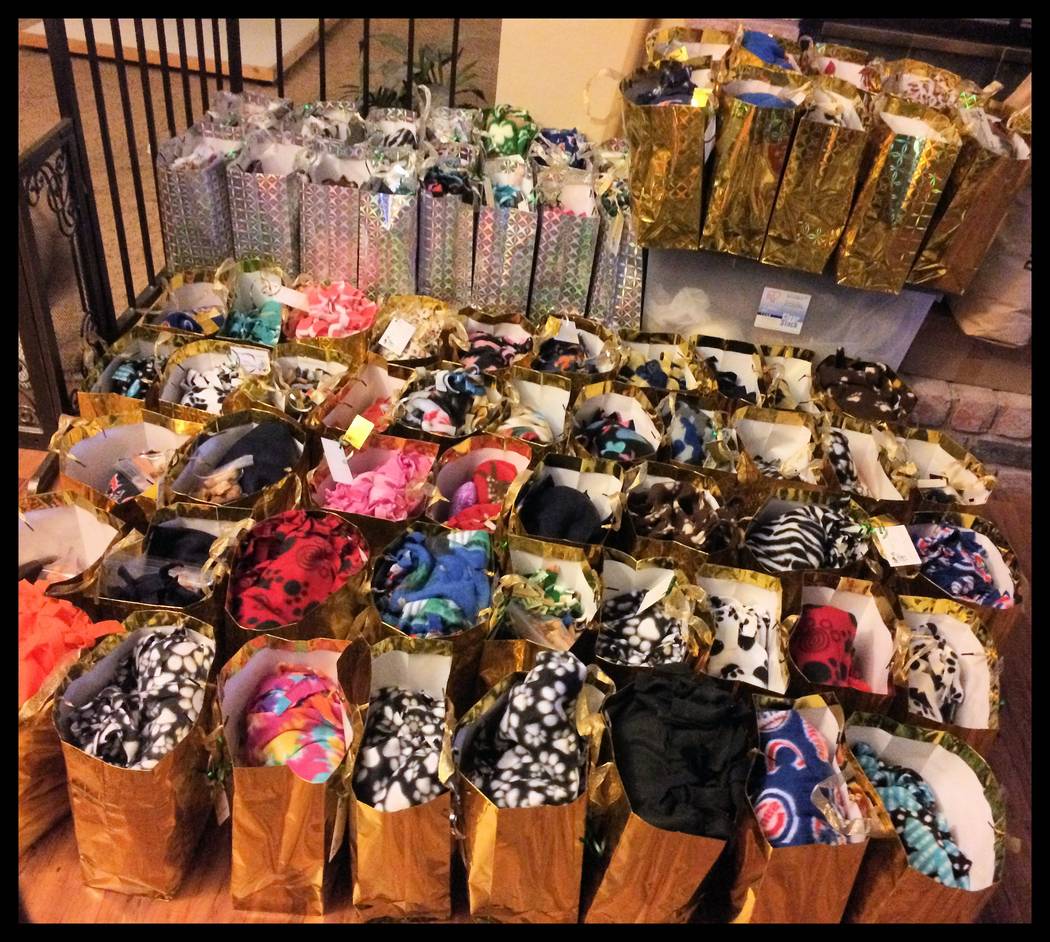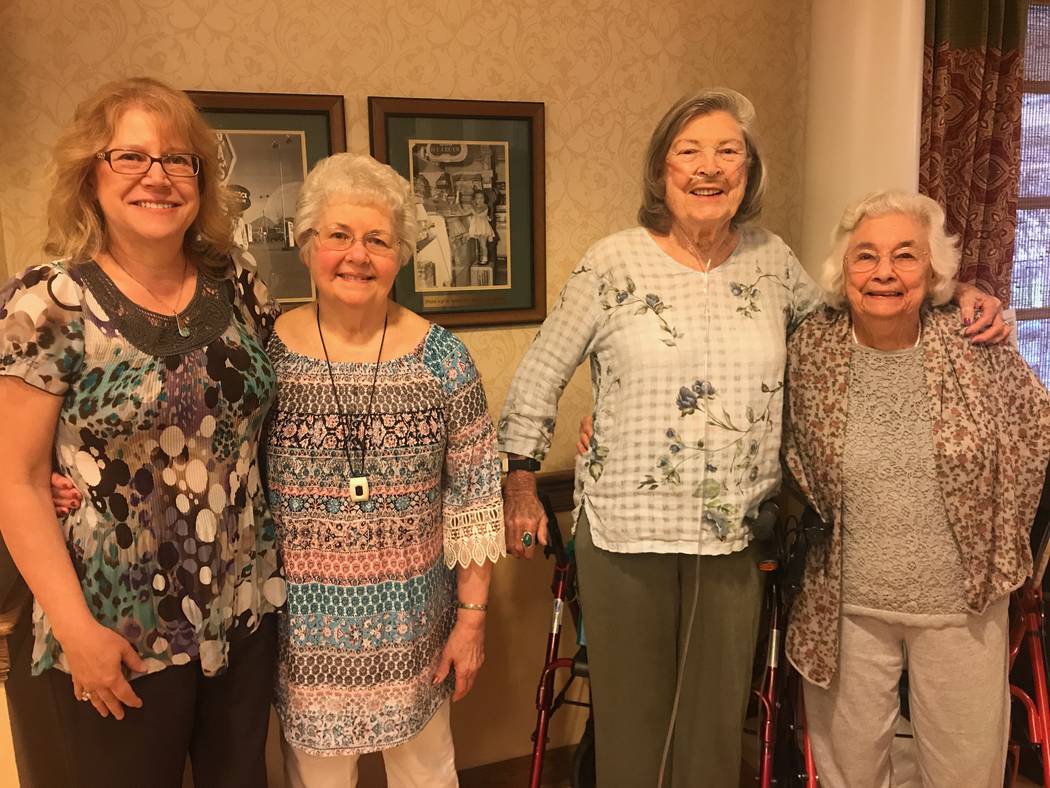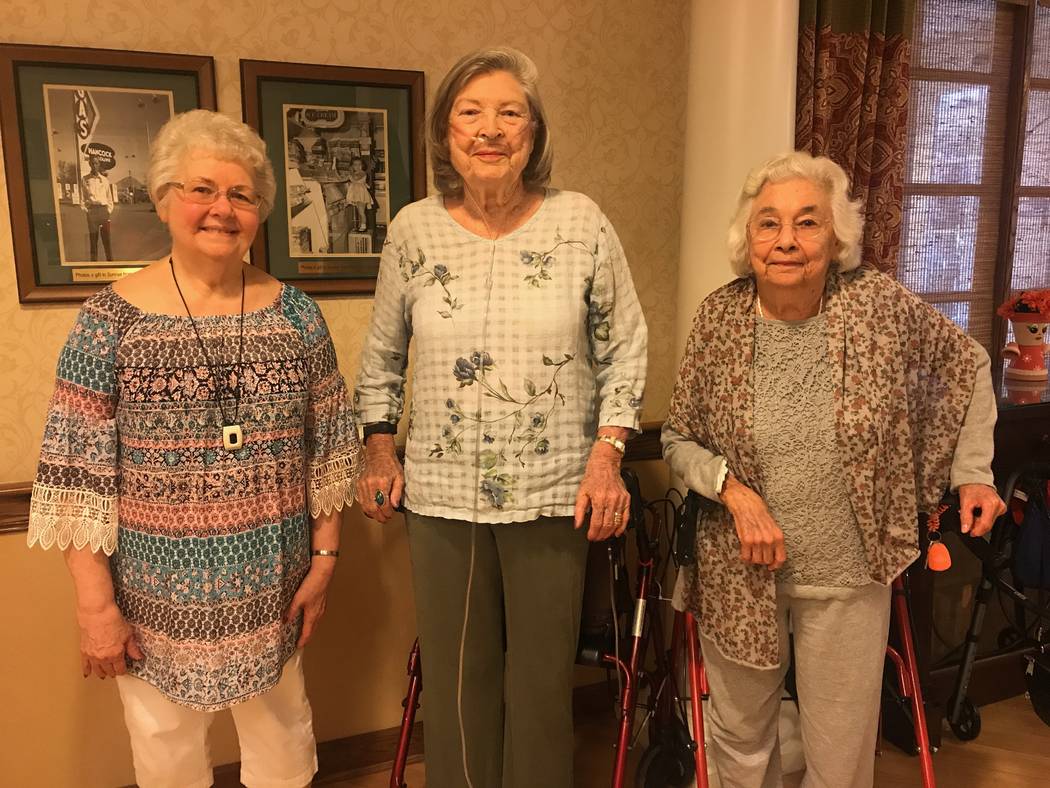 Gail Mayhugh of Henderson stepped into the Sunrise Senior Living facility in Henderson on a recent Wednesday morning for the first time in months. Her mother, Theresa "Terry" Hoffmann, who had been living there for about five years, passed away in April.
Mayhugh keeps coming back because of the seniors she works with through her nonprofit organization, Seniors to the Rescue. The group is aimed at allowing seniors and those in assisted-living communities to volunteer by making toys, first aid kits for pets and treats for pets.
Mayhugh started the organization in 2013 after her mother, then 83, grew bored at the assisted-living facility. Hoffman moved there about five years ago when she experienced a few "very bad falls" and began showing signs of dementia, Mayhugh said. Hoffman didn't have many hobbies.
Mayhugh remembers her mother saying, "I'm too young to play bingo and make bird houses (all day)."
During Mayhugh's visits, she said, seniors would often tell stories about their pets. Mayhugh, who had rescued two puppies and often blogged about homeless pet issues, said she recognized the seniors' lost connection to the community, as well as their shared love for animals.
She began the program with her mother by making what she called "Boo-Boo Bags," which are pet first aid kits that include bandages, antiseptic products and emergency veterinarian information. The group started with Hoffman's friends and soon expanded, attracting about 20 participants. Mayhugh also began visiting the Artria Sutton senior-living facility in the east valley.
Mayhugh said she coordinates projects the seniors can handle.
"No matter where they are physically or where they are in their mental state, everyone can join," she said.
Caregivers agree that it's making a difference.
"Socialization is one of the biggest things to make their days go by more positively, and anytime we can get several residents in a group together, that really pushes socialization," Sunrise assited-living coordinator Destini Moore-Hicks said.
Martha Dungan, 74, has been living at Sunrise for about six years and has been involved in Seniors to the Rescue since its inception. She moved to the facility after her husband died, and she later broke her ankle and couldn't take care of herself, she said. Dungan said socializing is why she participates.
"We laugh and we talk," she said. "We have lots of friends and we make new ones. We all have something that we have to work on in our lives. … We do have a good time."
Gloria Ogiela, 91, has been living at Sunrise for about seven years and also has participated with the organization since its inception.
"The more we keep busy doing things, the better we are here and you get acquainted," she said. "I'd go crazy if I sat in a room and didn't do anything. …"
The volunteers also have made dog biscuits and treats, "Snuggle Beddies" (fleece blankets) and toys for parrots. They call the toy "Birdie Buddies."
Madeleine Franco, president and founder of the Southern Nevada Parrot Education Rescue & Rehoming Society (SNPERRS), said Seniors to the Rescue has made about 50 Birdie Buddies toys for the group, which donates them to those who rescue parrots. She said that the toys include cardboard, leather, wooden beads and other materials that the birds chew on.
"We furnish the stuff and they furnish the manpower," Franco said. "They are very simple toys. … I think it's a great thing that older women can do."
Sheryl Green, communications director for the Hearts Alive Village animal-rescue group that focuses on dogs and cats, said the group has been working with Seniors to the Rescue for about two years. It receives the "Boo-Boo Bags" and sells them at its adoption center for $5, which is put back into the rescue, she said. The group has received nearly 100 of the kits.
"As a rescue, anytime you can get a donation that costs you absolutely nothing and you can turn around and make money off of it, that's amazing," Green said. "She's helping two different populations: seniors that she's got focusing on making these and animal rescues that are using it or selling it."
Mayhugh, who owns an interior design company known as GMG Interior Design, pays for everything out of pocket, she said. She's also a columnist for the Las Vegas Review-Journal.
She said she hopes to expand to more facilities but wants to keep the groups small and intimate.
"I plan on keeping it going, especially in memory of my mom," she said.
Contact Kailyn Brown at kbrown@viewnews.com or 702-387-5233. Follow @kailynhype on Twitter.
Seniors to the Rescue
More information: seniorstotherescue.org or 702-806-4769