Honored North Las Vegas barbership closed after fire
November 17, 2017 - 2:41 pm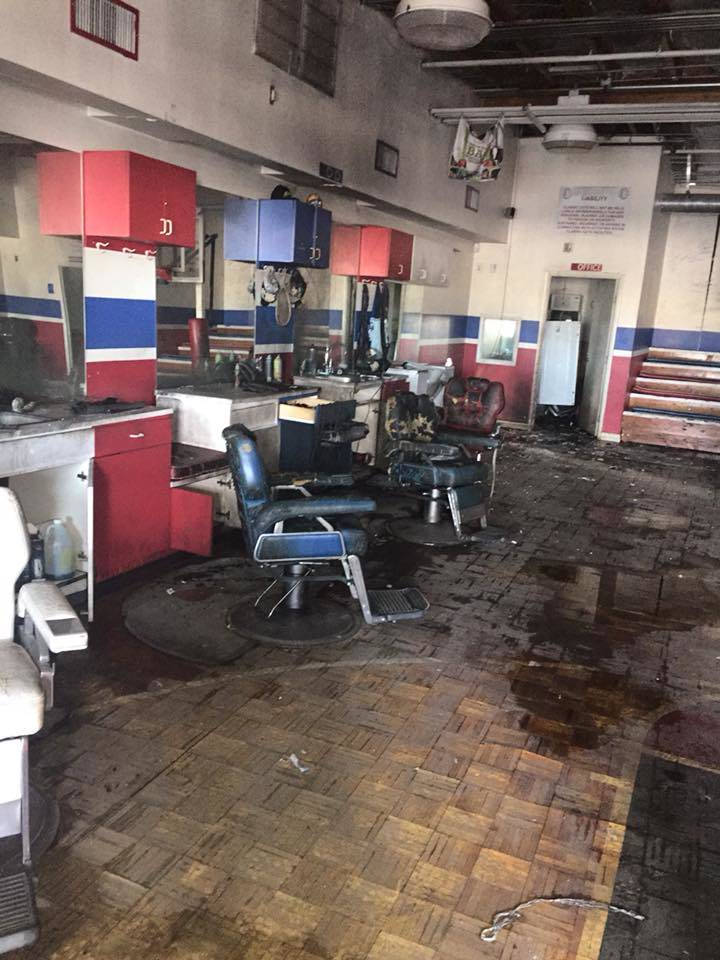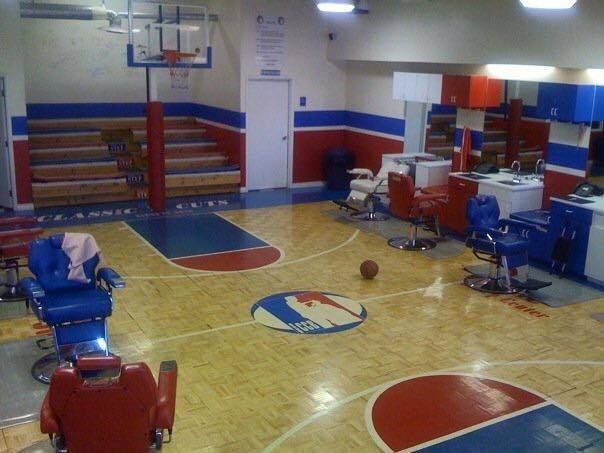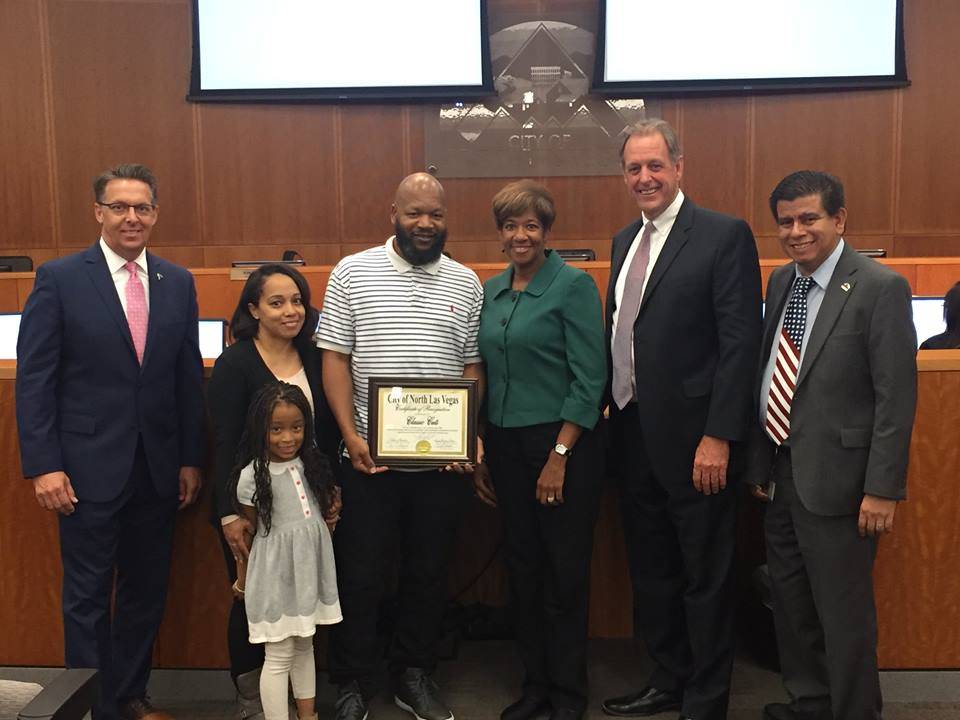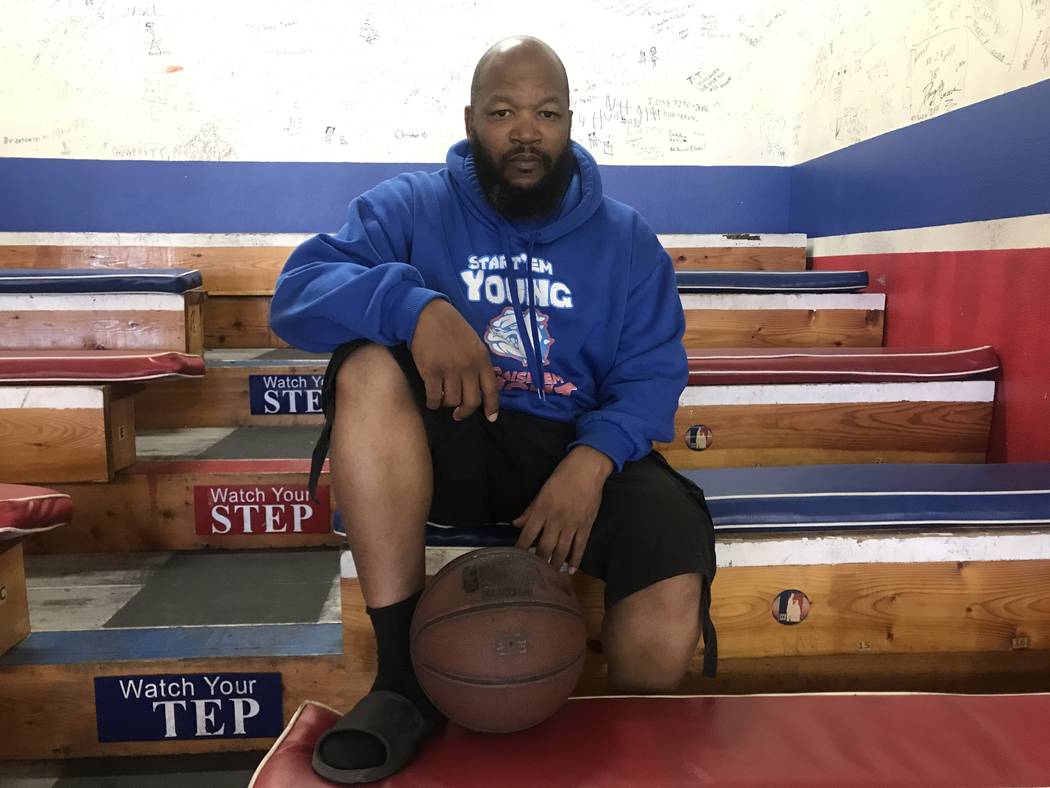 Just a few weeks after Classic Cuts barbershop was named North Las Vegas business of the month in October, someone broke in and set it on fire, owner Calvin "Tito" Hudson Jr. said.
A person or people broke into the basketball-inspired barbershop at North Martin Luther King Boulevard and West Alexander Road about 2 a.m. Oct. 30, Hudson said. North Las Vegas police and a fire marshal said they believe it was arson, he added.
Hudson found out about the fire when cousin Demeleius Powell, who has worked at the shop for 10 years, called him early that morning. A client then contacted Powell and said the shop was in flames. By the time Hudson and Powell reached the shop about 30 minutes later, firefighters had been working on the blaze for about an hour. They didn't say how long it took to put out the fire, Hudson said.
Everything was burned in the fire, and there are smoke stains throughout the shop, Hudson said. The floor, which is designed to look like a basketball court, was flooded.
"I just feel numb," he said. "I don't have any envy or anything like that. (The suspects couldn't have) known me to do something like that."
The shop opened in 2006, and there were no previous break-ins there, Hudson said. There were no surveillance cameras.
"Really, it wasn't my shop," he said. "It was the community's shop. (So) it was like the community was watching it (all these years)."
A couple of weeks before the fire, a representative from the building's property-management company asked if Hudson had experienced any break-ins. A neighboring storefront that was under construction had been hit. The property manager was unavailable for comment.
For several years Classic Cuts and a liquor store were the only businesses in the lot, Hudson said. There now are about a dozen. The liquor store, which closes at midnight, has surveillance camera facing Classic Cuts. The store gave its footage, which only showed a U-Haul truck passing by around the time of the fire, to police.
Councilwoman Pamela Goynes-Brown said she selected Classic Cuts as business of the month because of Hudson's community service. In addition to making Classic Cuts a safe place for kids to hang out and play basketball, Hudson holds holiday fundraisers and provides scholarships to high school students. He coaches a youth football team known as the Team Classic Bulldogs.
"I was devastated and heartbroken when I heard about the fire," said Goynes-Brown, who used to take her two sons to Classic Cuts. "I kind of felt guilty and sort of responsible because we just awarded his business, then this happened. Here's a guy working hard in the community. Why would someone want to harm him?"
The fire hurt the community as a whole, Hudson said.
"That barbershop was a safe haven for the kids," said Nicole Carr of North Las Vegas, who has been taking her 12-year-old son to Classic Cuts for a few years. He plays for the football team.
"All of those gentlemen are a blessing, coming from a single mother who is raising a son alone," she said of the barbers at Classic Cuts. "They helped show the boys discipline and helped instill respect for the kids. That organization is a blessing in every way. They were the last (people) I would think this would happen to."
The barbers are now working at other shops. Their phone numbers are posted on the Classic Cuts front door so clients can reach them.
Hudson said Classic Cuts will reopen in about six months, likely at a new location. He started a GoFundMe page, where he's seeking $250,000 to restore the shop. He had raised about $2,000 as of Nov. 16.
Powell said he asks clients "to be patient. It's going to take time to rebuild and to heal for the losses we had. But when we come back, we're coming back strong."
Contact Kailyn Brown at kbrown@viewnews.com or 702-387-5233. Follow @kailynhype on Twitter.
How to help
Visit gofundme.com/classic-cuts-barbershop-restoration.