January start for $57.8M freeway project in North Las Vegas
December 28, 2017 - 10:55 am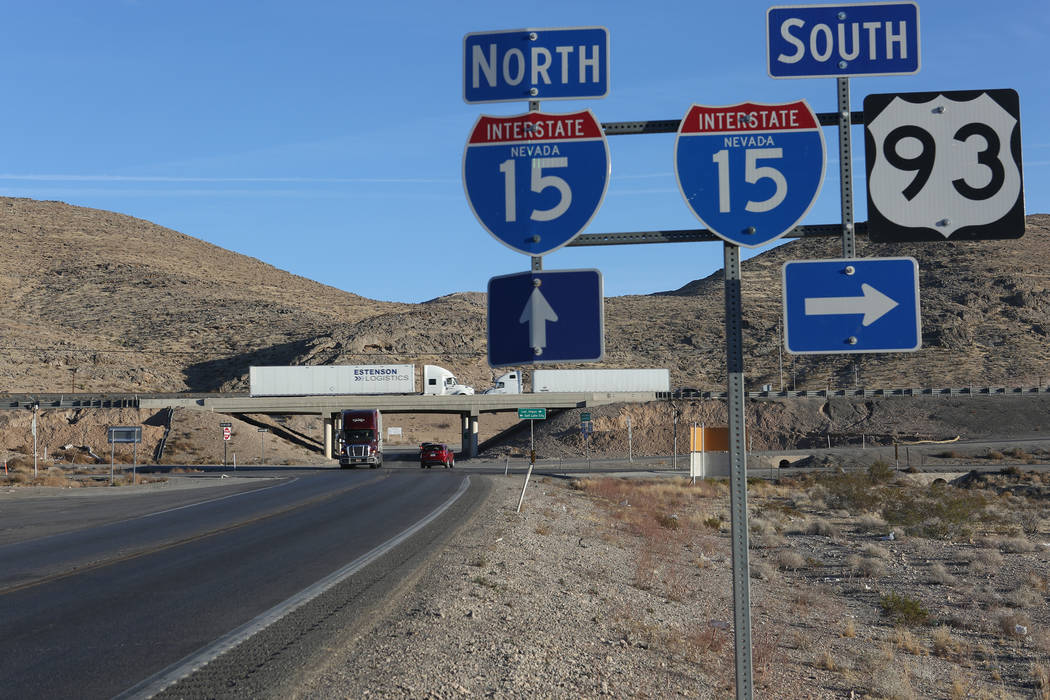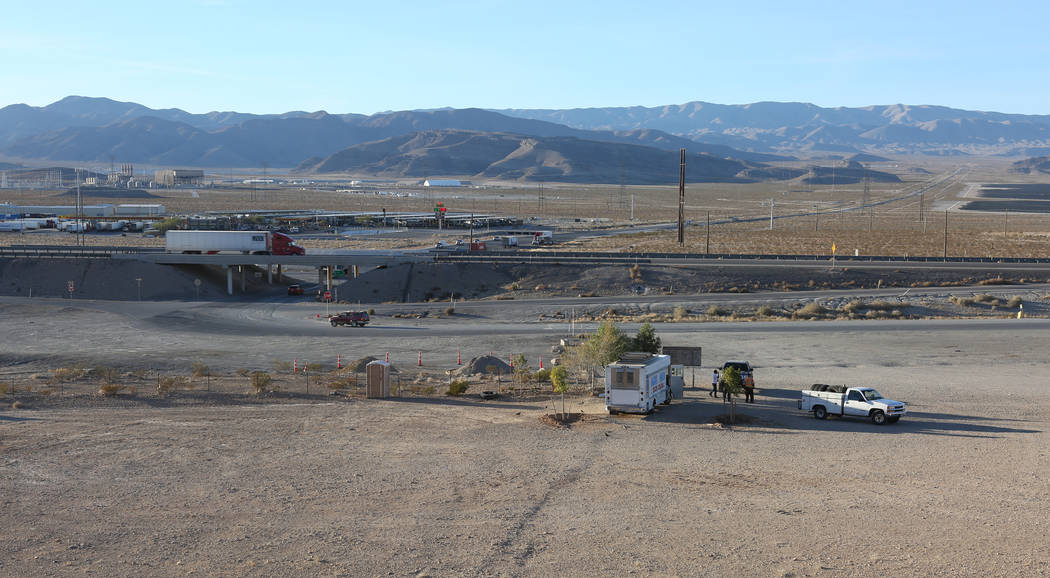 Construction will start in mid-January on a $57.8 million freeway project aimed at improving access to the Apex Industrial Park in North Las Vegas.
Ames Construction will rebuild the U.S. Highway 93 interchange with Interstate 15, which has seen few upgrades since it was erected in 1963, according to the Nevada Department of Transportation.
Known as the Garnet interchange, plans also call for widening a 5-mile stretch of U.S. 93 between I-15 to Apex Power Parkway from a two-lane highway to a divided highway with four lanes, NDOT spokesman Tony Illia said. The design will leave enough room to eventually widen I-15 to six lanes.
The project, scheduled to wrap up at the end of 2018, also will include a frontage road with enhanced intersections at Apex Great Basin Way, Apex Power Parkway and Grand Valley Parkway, Illia said.
"The project will improve safety and enhance mobility for both Interstate 15 and U.S. Highway 93," Illia said.
NDOT officials this year said that Faraday Future's decision to not build a factory at the Apex complex would not discourage plans to upgrade the Garnet interchange.
North Las Vegas city officials are trying to attract businesses to join Hyperloop One to the vast, vacant chunk of commercial property.
"You don't build roads this size without knowing that big projects are coming," North Las Vegas Mayor John Lee said. "This is the next step in making Apex the industrial park our region has been lacking for so many decades so we can stop exporting our children and create opportunities for them right here at home."
Preliminary plans released June 2016 had called for building a flyover ramp over from U.S. 93 to Faraday's $1 billion plant for electric vehicles. As Faraday faltered, NDOT removed the costly ramp.
NDOT officials said they are pushing ahead with the project because the U.S. 93 interchange at I-15 was built to substandard specifications and is prone to flooding. U.S. 93 was one of the alternate routes from Utah to Las Vegas when heavy rains and flash flooding damaged a long stretch of I-15 near Moapa in 2014.
The interchange widening, along with an ongoing project to add travel lanes on I-15 between Craig Road and the Las Vegas Motor Speedway, are expected to help alleviate traffic for truck deliveries and commuters who will someday head to work at Apex.
Contact Art Marroquin at amarroquin@reviewjournal.com or 702-383-0336. Find @AMarroquin_LV on Twitter.