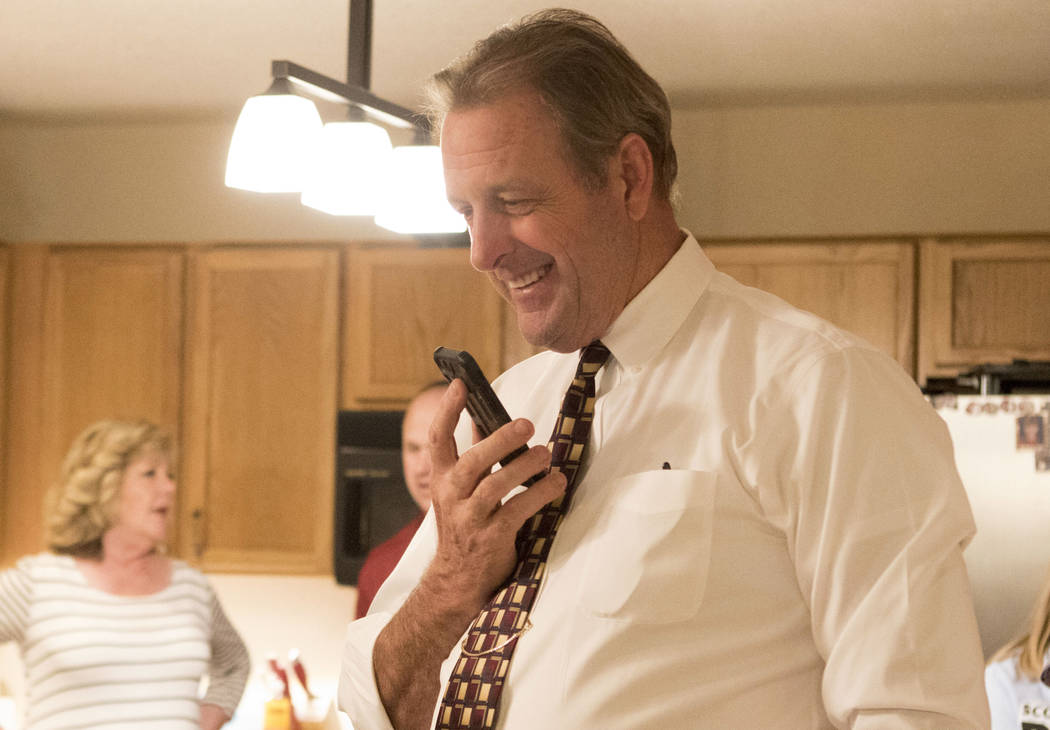 North Las Vegas Mayor John Lee clinched a second term Tuesday, collecting more than three-quarters of the vote in a race against two political newcomers to represent Nevada's fourth largest city.
As of Wednesday morning, Lee had 80.77 percent of the vote in Tuesday's primary — enough to easily avoid a runoff election in June.
"I hope in the next four years I can put the city in the condition that it needs to be in: financially strong and a vision in place so that the next mayor can follow what we set up," Lee, 61, said while watching the election results from the home of Scott Black, whom the mayor backed in the Ward 3 City Council race.
Gary Bouchard, a regular commenter during North Las Vegas City Council meetings, received 10.20 percent of the votes, followed by business consultant De'Quincy Taylor with 9.03 percent.
Lee's fundraising efforts significantly outpaced those of his competitors, raising $358,000 in 2016 and an additional $124,455 during the first quarter of this year. The mayor dwarfed the $300 raised by Bouchard and Taylor's $200.
The former state lawmaker said he will not seek a third term in 2021 but will continue moving toward his goal of securing 100 million square feet of new commercial and industrial projects in the city.
Lee also said he wants to raise the city's bond rating as a way to provide better financing options for new projects.
North Las Vegas bonds fell to junk status during the recession but have gradually improved and are now rated Ba2, affecting about $412.4 million of outstanding debt, figures released last year by Moody's Investors Service show. The city's outlook remains stable, the credit agency has said.
While the North Las Vegas annual budget is balanced, Lee said he wants to continue working to close the city's long-term deficit. Over the past four years, Lee and the City Council reduced the city's long-term deficit from $172 million to $23 million.
"I'm elated to have the opportunity to continue working on these major projects for North Las Vegas," Lee said. "It would have been a huge disruption if I hadn't been able to stay to complete the plans I have for this city."
Contact Art Marroquin at amarroquin@reviewjournal.com or 702-383-0336. Find @AMarroquin_LV on Twitter.
North Las Vegas Mayor
John Lee (incumbent): 6,724 (80.77%)
Gary Bouchard: 849 (10.20%)
DeQuincy Taylor: 752 (9.03%)
* 100 percent of votes counted