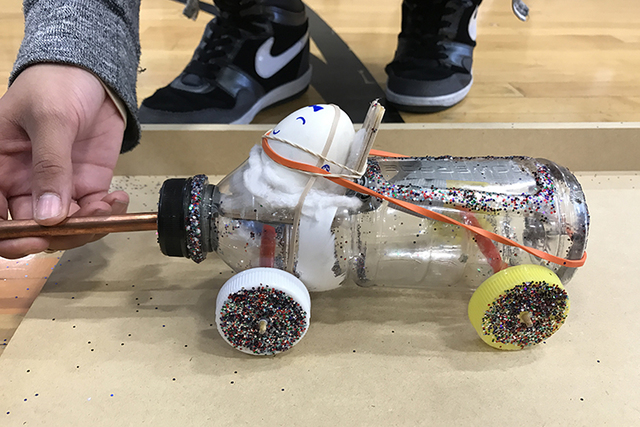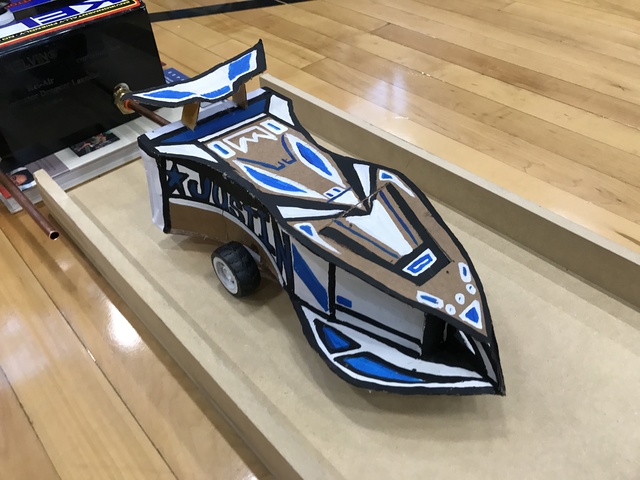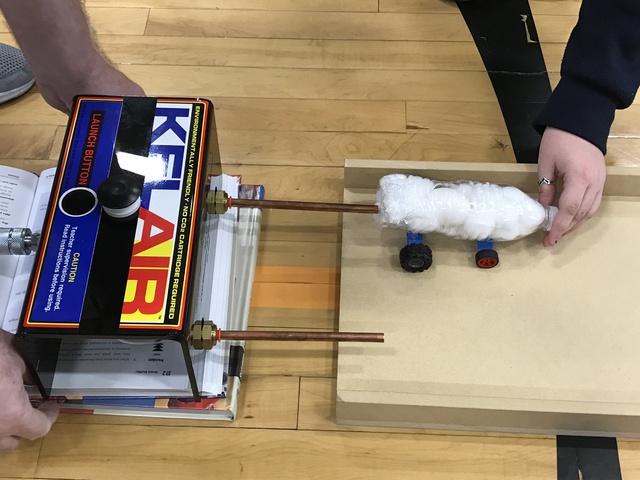 Forty eighth grade science students at Johnston Middle School will attend NASCAR's Kobalt 400 on March 12 at Las Vegas Motor Speedway after racing their project race cars.
Students presented their final projects as part of the Fuel for Success program, a partnership between NASCAR and law enforcement agencies across the United States. The program aims to engage students in science, technology, engineering and mathematics (STEM) education with exciting, educational methods that are paired with support and inspiration from law enforcement and NASCAR.
"This is big time amazing," said Joan Drew, science coordinator at Johnston Middle School. "It's a wonderful program."
The students will get to watch the race, tour the racetrack and learn about behind-the-scenes technology. NASCAR star Joey Logano is scheduled to meet with them, as well.
The school's gymnasium was filled with about 300 eighth-graders who cheered their schoolmates on.
Students spent weeks drafting and creating their model race cars from recycled materials — mainly water bottles — to protect their passenger, an egg.
Students were scored on speed, crash safety, teamwork, design process, sportsmanship and use of class time.
"It's been a terrific assignment for the kids to do," Drew said. "We looked at the engineering process; force, motion, acceleration, speed, design and drag — just like actual race cars."
Of the 40 finalists, 12 were awarded for speed and design.
Students raced their race cars by pressing the launch button on a KELVIN Kel-Air Dragster Launcher. The students were given three launch attempts for speed.
Some of the cars sped down a make shift track, while others slightly moved, stood still, flipped over and crashed.
One of the students didn't have a successful experience.
"No, the wheel fell off," he said. "I hope it still races."
Another student's car flipped over and crashed coming down, thus cracking the egg.
"This raises the kids expectations of themselves," said Todd Smith, a police officer with the Colton Police Department (California). "It gets them to do something they never thought they'd do."
Contact Raven Jackson at rjackson@viewnews.com or 702-383-0283. Follow @ravenmjackson on Twitter.