Juden's unusual career path may lead to key role in North Las Vegas
January 16, 2018 - 5:24 pm
Updated January 16, 2018 - 10:45 pm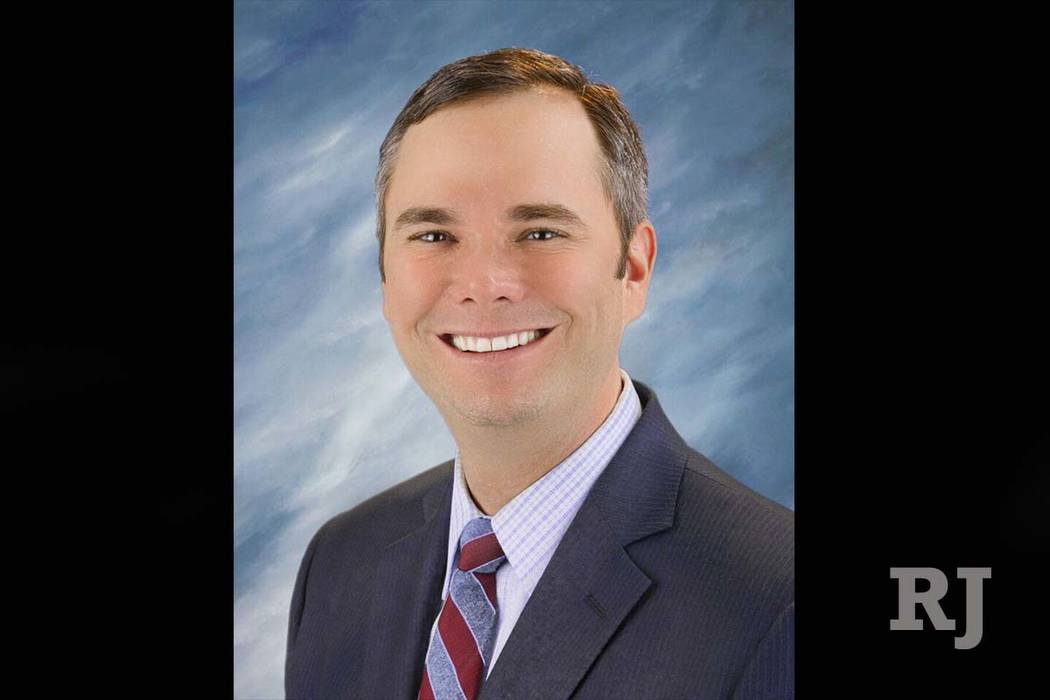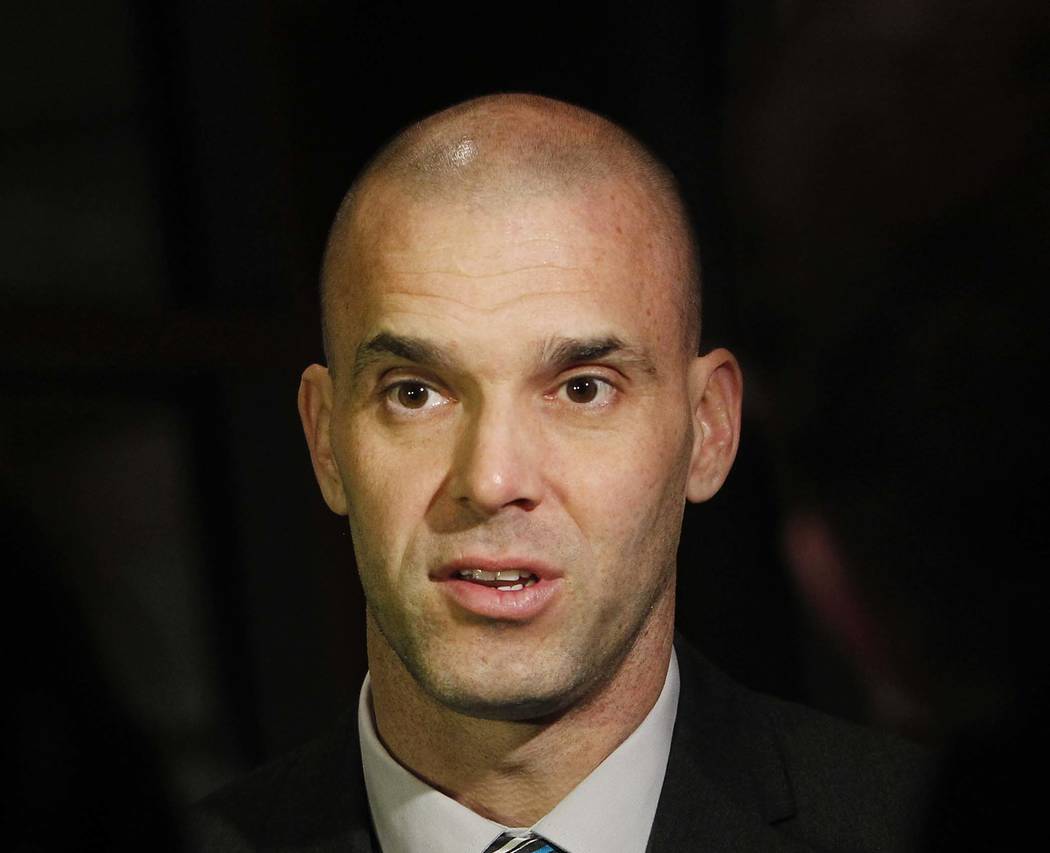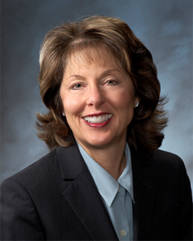 Ryann Juden's career path has taken some unusual turns that will likely land him at the helm of North Las Vegas.
The law school graduate skipped the courtroom and opted to consult on policies and legislation for lawmakers, including his longtime friend-turned-mayor, John Lee.
That connection with Lee led to a job as chief of staff in 2013, and eventually assistant city manager of this blue-collar town continuing to recover from the recession.
Juden's journey continues Wednesday, when the North Las Vegas City Council will consider whether to appoint him interim city manager just one week after a nasty argument with his boss got him fired, rehired and potentially promoted within 24 hours. If approved, he will receive a 5 percent raise on top of his current $151,938 annual salary.
Despite a resume light on municipal administration compared with that of previous city managers in North Las Vegas and those with similar roles in Nevada, Juden says he's ready to lead the state's fourth-most-populous city.
"I wouldn't say it's an aspiration to be a city manager," said Juden, a 41-year-old Missouri native who moved to Southern Nevada in 2005.
"I think when it comes to government affairs and working with outside institutions, whether it's at the state or federal level, that's where my expertise is," he said. "Just being able to create an environment and a culture with the right answer is an important role of city manager."
Comparing qualifications
Municipalities across Nevada have experienced leadership changes over the past year, including neighboring Las Vegas, where Scott Adams was tapped as city manager in July after a 13-year career with the city. Before coming to Las Vegas, Adams held government jobs in Jacksonville, Florida; Memphis, Tennessee; and New Orleans.
In Reno, Sabra Smith Newby was named city manager in March after working several years as an assistant manager for Clark County. And Yolanda King had worked for Clark County for 30 years, working her way up to manager in December 2016.
In comparison, some question whether Juden fits the bill.
"Ryann Juden has no background in local government and proven time and again that he works for the mayor, not the entire council," said former North Las Vegas Councilwoman Anita Wood, who served from 2009 to 2017.
Lee disagreed, saying only Juden "is prepared."
Lee's consultant
Juden said he met Lee through the Mormon church shortly after moving to Southern Nevada in 2005. Fresh out of the University of Iowa College of Law, Juden briefly worked as a research associate for a firm in Las Vegas.
Juden does not belong to any state bar associations and would not say whether he ever took the bar exam to become a lawyer. He eventually moved on to work as a policy consultant for several lawmakers including Lee, who served 14 years in the Nevada legislature.
"I kind of knew a month into law school that I didn't want to practice law because it wasn't quite what I thought it was," Juden said. "It's an honorable profession, but it wasn't for me. I use my law degree everyday, but I wasn't in the profession for very long."
By the time Lee mounted his bid for mayor, North Las Vegas was nearly taken over by the state amid a $152 million deficit.
He reached out to Juden to develop a road map to economic recovery with help from Robert Lang, an urban affairs expert from the Brookings Institution.
Together, Juden and Lang concentrated on three sectors: drawing aerospace businesses to the area around Nellis Air Force Base; health and medical research facilities near the Veterans Affairs Medical Center; and logistics warehouses at Apex Industrial Park.
Lee used the plan as his platform during the 2013 municipal election and continues to use it as his guide in turning around the city's financial woes.
"I want somebody who will and has the ability to carry on the seven-year goal that was set here so the city becomes financially stable and a powerhouse in this region for economic growth," Lee said, referring the qualifications he's seeking from a city manager.
No succession plan
Juden said he never planned to work at City Hall, hoping instead to land a consulting contract. But as Lee was met with headwinds during his first several months in office, Juden was made chief of staff to serve as intermediary between the mayor, council and city staffers.
A shake-up at City Hall led to Qiong Liu being appointed as city manager in 2014 after working for North Las Vegas for nine years, including a role as the public works director.
Nearly a year later, Liu tapped Juden as her assistant city manager, and by most accounts the pair appeared to get along as they tried to lure businesses to cash-strapped North Las Vegas.
Before the end of her term on the City Council, Wood said she had repeatedly encouraged her colleagues to develop a succession plan for city manager. It was no secret, Wood said, that Liu was considering retirement within the next year and likely moving to a home she owns in Florida.
"Everyone was saying for a long time that Ryann is not qualified to be the next city manager, but a succession plan was never a priority," Wood said. "The council has left itself in a horrible predicament."
City Hall strife
Over the past several months, disagreements developed over several topics, including a plan to fund water infrastructure projects at the Apex Industrial Park. The disagreements erupted in an argument on Jan. 9 that resulted in Liu firing Juden.
Afterward, she fired off an email to the City Council describing Juden as "the biggest mistake that I have made over the past 4-plus years leading the executive team."
Although she gave Juden a glowing review in September, Liu's memo last week characterized his presence as bringing "widespread fear and damage" to City Hall and stated that she had kept him on board only "in deference to Mayor Lee."
The following day, Liu reversed her firing of Juden and agreed to go on paid leave through Feb. 9, when she will retire. The terms of her severance package have not been disclosed.
Liu, who has since rescinded her statements, said the memo was never meant to be publicly released. She declined to discuss her relationship with Juden.
"This is not good for the city, and I wish this would die down," Liu said. "The memo had some unintended impacts and hopefully it will be history soon so the city can move on, and I can move on."
For his part, Juden said he wants to serve as a steward toward the city's growth and economic stability.
By and large, Lee and all four City Council members told the Review-Journal that they feel Juden is qualified to temporarily serve as city manager, but they'll closely watch his performance.
It is unclear when the council will seek a permanent replacement.
"It would not be smart for the city to not appoint him as acting city manager," North Las Vegas City Councilman Richard Cherchio said.
"But we also need to ratchet down and find somebody who is qualified to serve the best interests of the city," Cherchio said. "We have to put personal feeling aside and make some intelligent decisions, but that's hard to do when all this turmoil happened less than a week ago."
Contact Art Marroquin at amarroquin@reviewjournal.com or 702-383-0336. Follow @AMarroquin_LV on Twitter.
Ryann Juden
Interim city manager, 2018-
— Work experience: Started as chief of staff in North Las Vegas in September 2013, then appointed to assistant city manager in August 2015. He worked as a policy and legislative consultant for eight years and worked on John Lee's mayoral campaign. He is an adjunct professor at the College of Southern Nevada and UNLV.
— Education: A bachelor's degree in political science from Brigham Young University, a law degree from the University of Iowa and working on a doctorate in public affairs from UNLV.
Qiong Liu
City manager, 2014-2018
— Work experience: Started working in North Las Vegas in May 2005 as Deputy Public Works Director/City Engineer after serving as a transportation planning manager for five years in Las Vegas. She went to work as public works director and deputy city manager before getting appointed as city manager in 2014.
— Education: A doctorate in civil engineering from the University of Arizona, along with a master's degree in transportation economic and a bachelor's degree in railway engineering from universities in China.
Tim Hacker
City manager, 2011-2013
— Work experience: Before coming to North Las Vegas in 2011, Hacker was the city manager of Mesquite from 2006 until he was fired in 2009. He previously worked as a city manager in Kewanee, Illinois. Hacker is now director of parks and recreation in Las Vegas.
— Education: Master's degree in public administration from Southern Illinois University, Edwardsville and a bachelor's degree in city/ urban, community and regional planning from Iowa State University.
Jeff Buchanan
Interim city manager, 2013-2014
— Work experience: Served as North Las Vegas fire chief at the time he was appointed interim city manager in 2013. He is now a deputy fire chief for Clark County.
— Education: He holds degrees in business and public administration from UNLV.
Maryann Ustick
Interim city manager, 2009- 2011
— Work experience: Served as assistant city manager of North Las Vegas for four years before being appointed as interim city manager. She left North Las Vegas to become city manager of Destin, Florida, where she worked for three years. Before coming to North Las Vegas, she worked in the city manager's office of Pensacola, Florida. Currently working as city manager of Gallup, New Mexico.
— Education: Master's degrees in history and public administration from Old Dominion University.
Gregory Rose
City manager, 2003-2009
— Work experience: Worked as a deputy city manager in University City, Missouri and as assistant city manager in Warrensburg, Missouri before joining North Las Vegas as an assistant city manager in 2001. After serving six years as North Las Vegas city manager, he later worked four years as city manager of Maricopa, Arizona. He started work in December as city manager of University City, Missouri.
— Education: Master's degree in public affairs and a bachelor's degree in public administration from the University of Texas at Dallas.
North Las Vegas at a glance
Population: Nearly 250,000, making it the fourth-largest city in Nevada after Las Vegas, Henderson and Reno.
Annual budget: $601.6 million for fiscal 2017-18
City employees: 1,300
Source: City of North Las Vegas