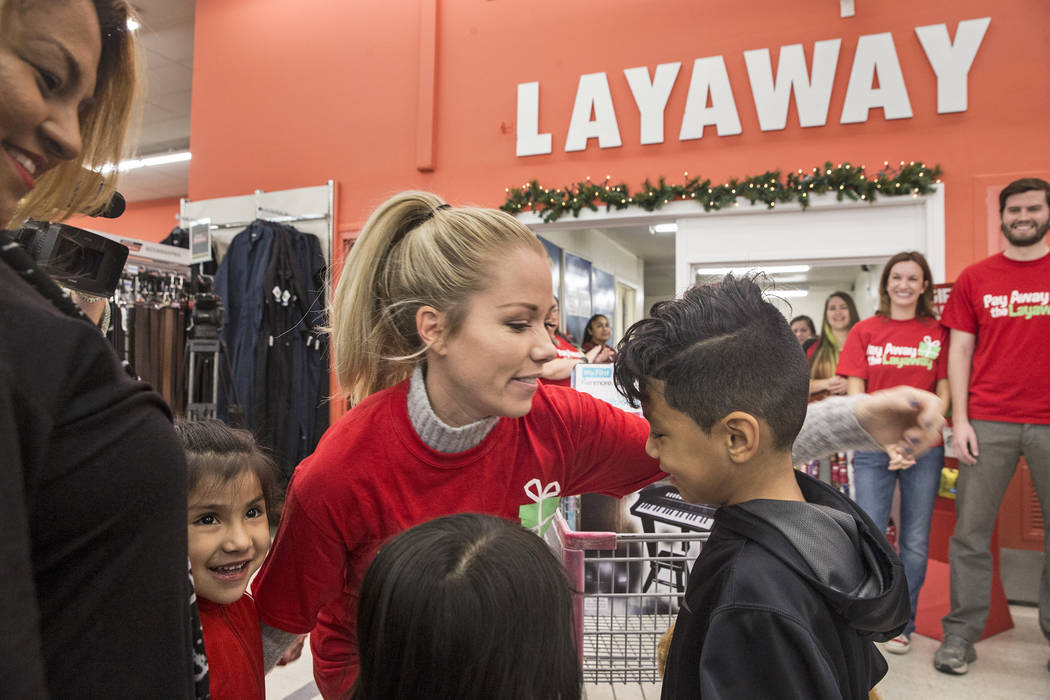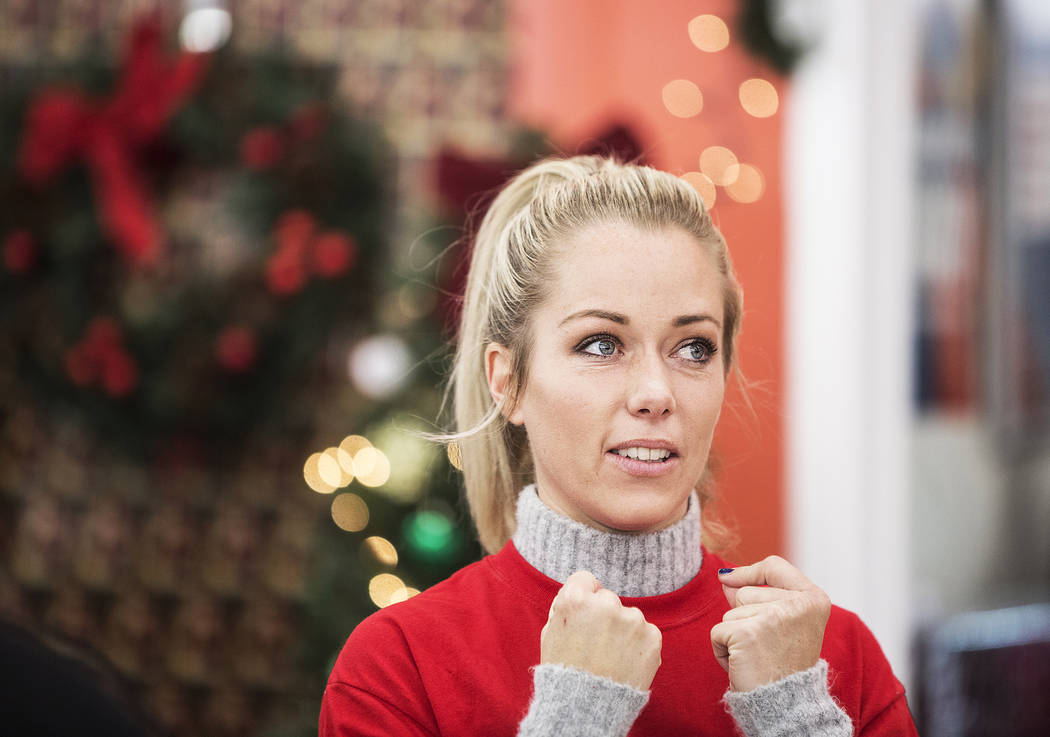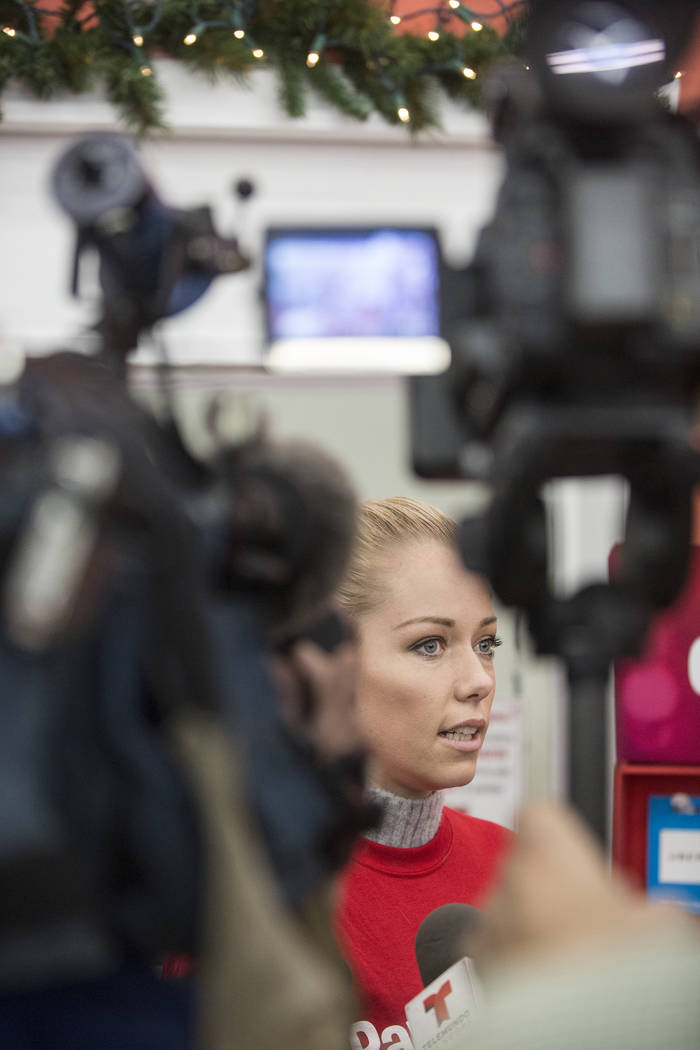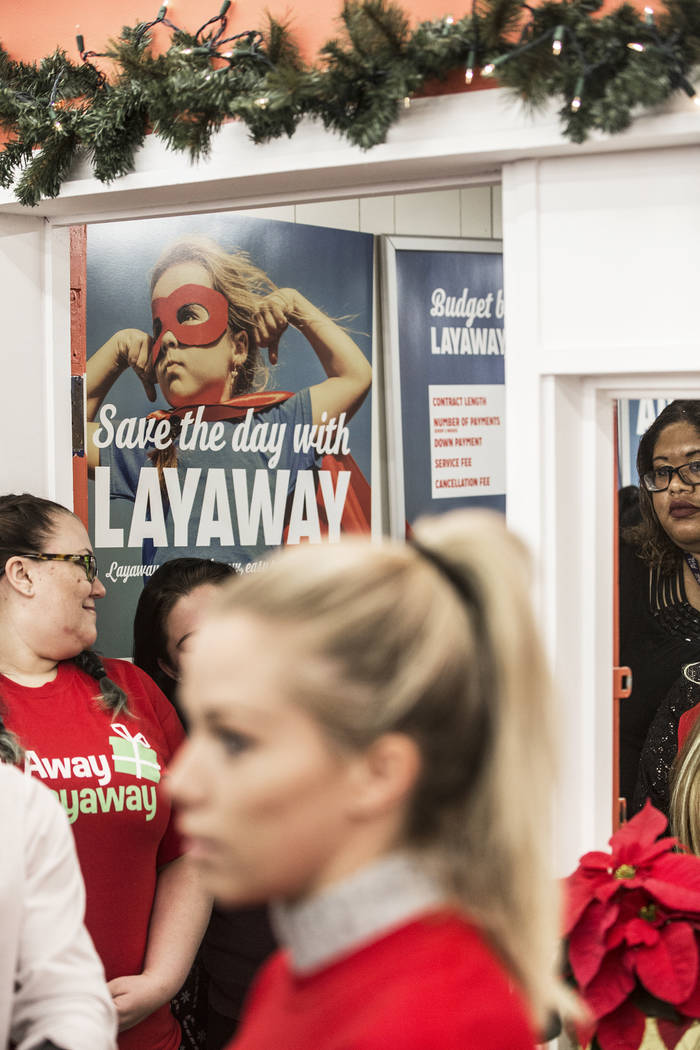 A national nonprofit picked up the outstanding layaway balances for about 15 local families Tuesday morning at a North Las Vegas Kmart.
The event, sponsored by the nonprofit Pay Away the Layaway, fell on Giving Tuesday, part of a movement to promote charity on the Tuesday after Thanksgiving.
Kendra Wilkinson, a reality television star, author and former Playboy model, presented the shopping carts full of paid-off layaway items to shoppers who were chosen to participate. Wilkinson stars in "Sex Tips for Straight Women from a Gay Man," an onstage comedy at Paris Las Vegas.
"The holidays are all about being part of something like this and helping bring smiles on people's faces," Wilkinson told reporters. "That's what I'm here for, and that's what I'm teaching my kids."
Wilkinson called out shoppers' names then met them with a shopping cart full of gifts. News photographers crowded around to capture photos and video.
Dulce Ayala, a single mother, couldn't afford Christmas gifts for her kids last year. But this year, Pay Away the Layaway, a Goshen, New York-based organization that started in 2011, picked up the bill for a toy refrigerator, something Ayala's 4-year-old daughter Kumiko wants to play with whenever they go shopping.
The Kmart store at 2671 Las Vegas Blvd. North helped one of its own employees Tuesday when shelf stocker Jarell Walker received gifts for his family.
Walker works about 70 hours per week between his two jobs to provide for his six kids.
Contact Blake Apgar at bapgar@reviewjournal.com or 702-387-5298. Follow @blakeapgar on Twitter.