Lynch Elementary students learn fire safety firsthand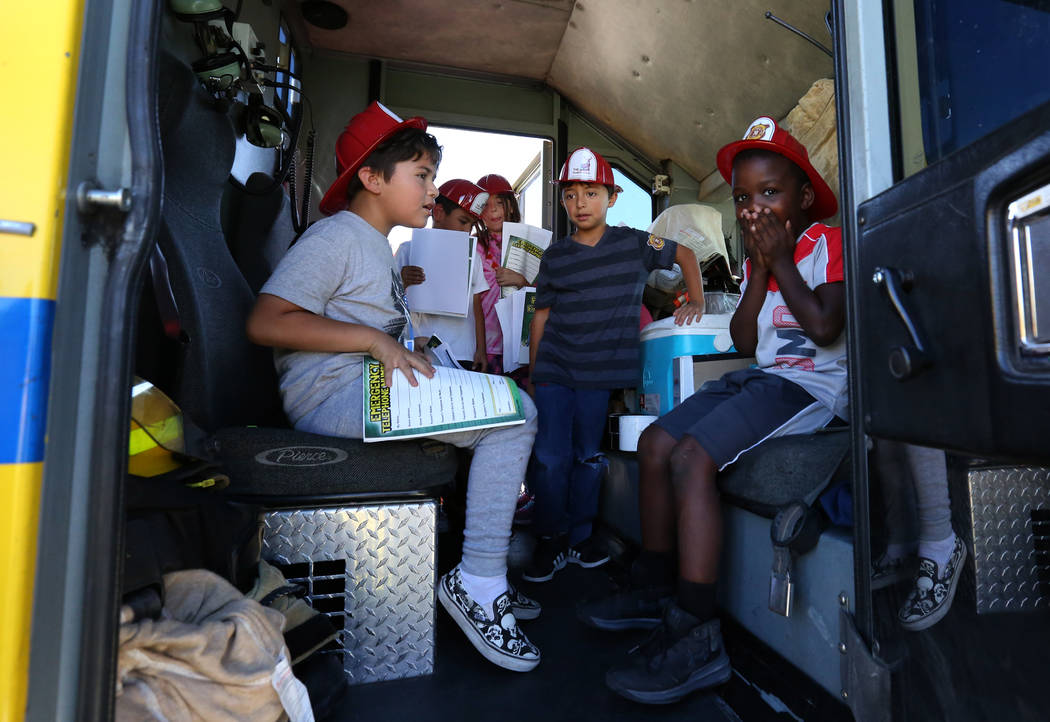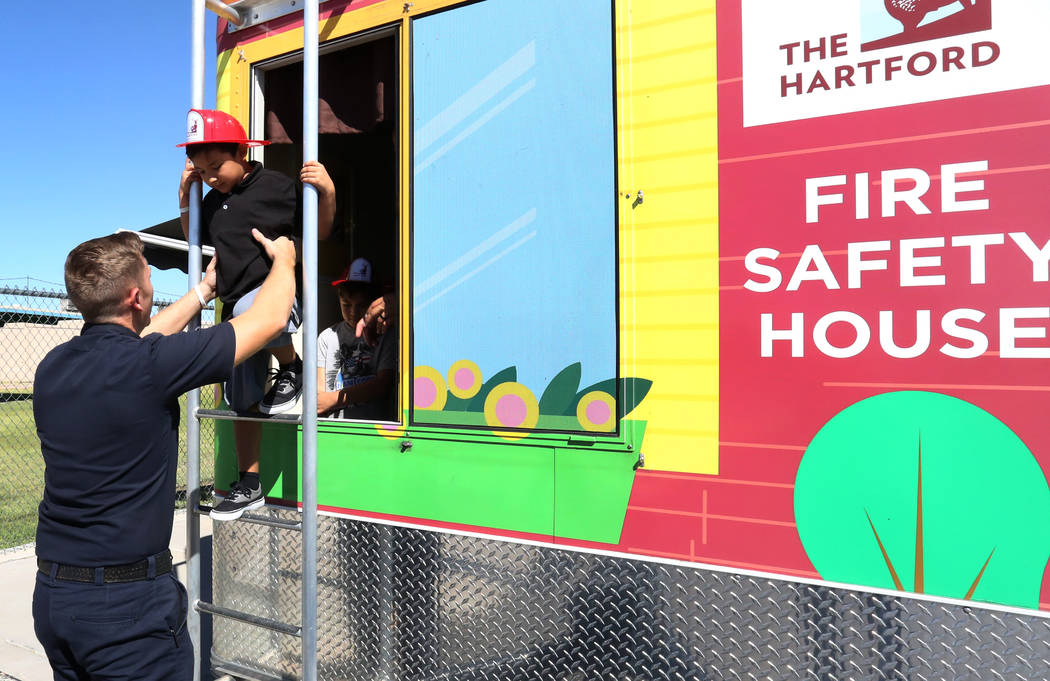 Smoke billowed from beneath the only door into a bedroom with eight elementary school students inside.
Firefighters advised the children to crawl beneath the simulated smoke and make their way out of a window to avoid the fire on the other side of the door. The children escaped down a ladder outside.
More than 300 first- through third-graders at Lynch Elementary got a hands-on safety lesson Sept. 20, exploring a mobile two-story fire simulation house in the school's parking lot and meeting with about a dozen visiting firefighters. Students also toured a fire engine and learned about the gear firefighters use — and got replica fire helmets they could keep.
It's important that children learn early what to do in case of fire, Clark County Fire Department Capt. Jason Montenegro said.
"If … someone comes in with all of the stuff that we (wear), it can actually look pretty scary, so we try to familiarize them with our gear …" he said.
Some students said they hoped to become firefighters.
Second-grader Sergio Aleman, 7, said he wanted to learn how to rescue those in need.
"I like to help people," he said.
Some students took away valuable lessons.
"Do not touch fire, because it burns," second grader Kyra Muratalla, 7, said.
The event was part of The Hartford Financial Services Group's Junior Fire Marshal Program. The Hartford donated $30,000 each toward the School District and Fire Department to be used for fire safety education, according to the company.
Contact Jacob Lasky at 702-383-2819 or jlasky@reviewjournal.com Follow @Jtlasky on Twitter.