Man runs North Las Vegas nutrition business after parents' unexpected deaths
Updated April 3, 2017 - 10:31 am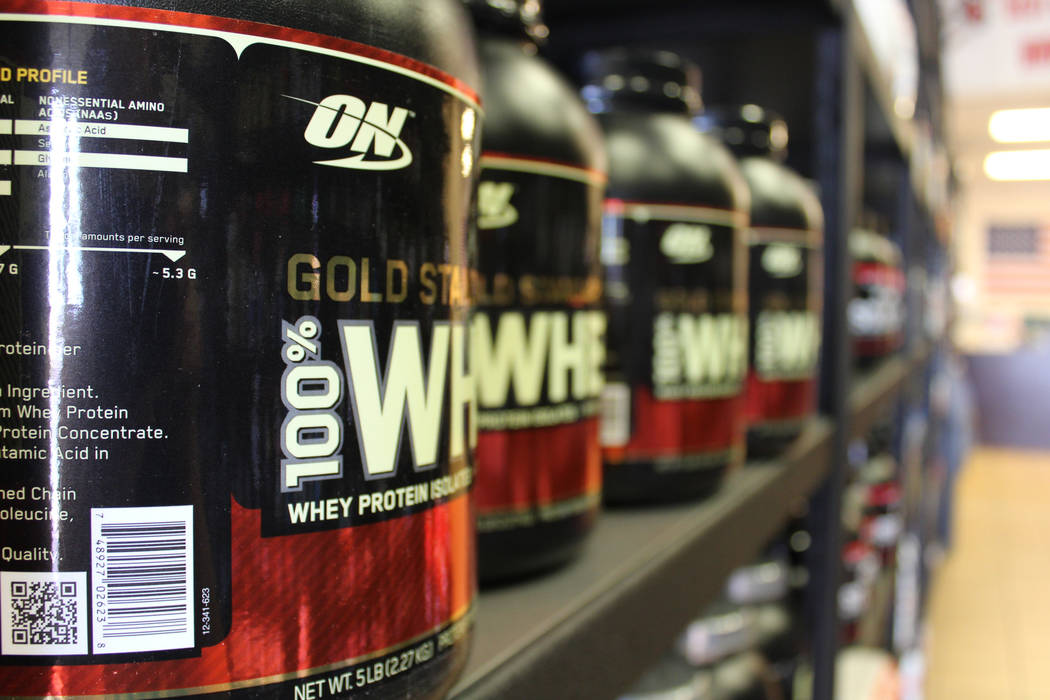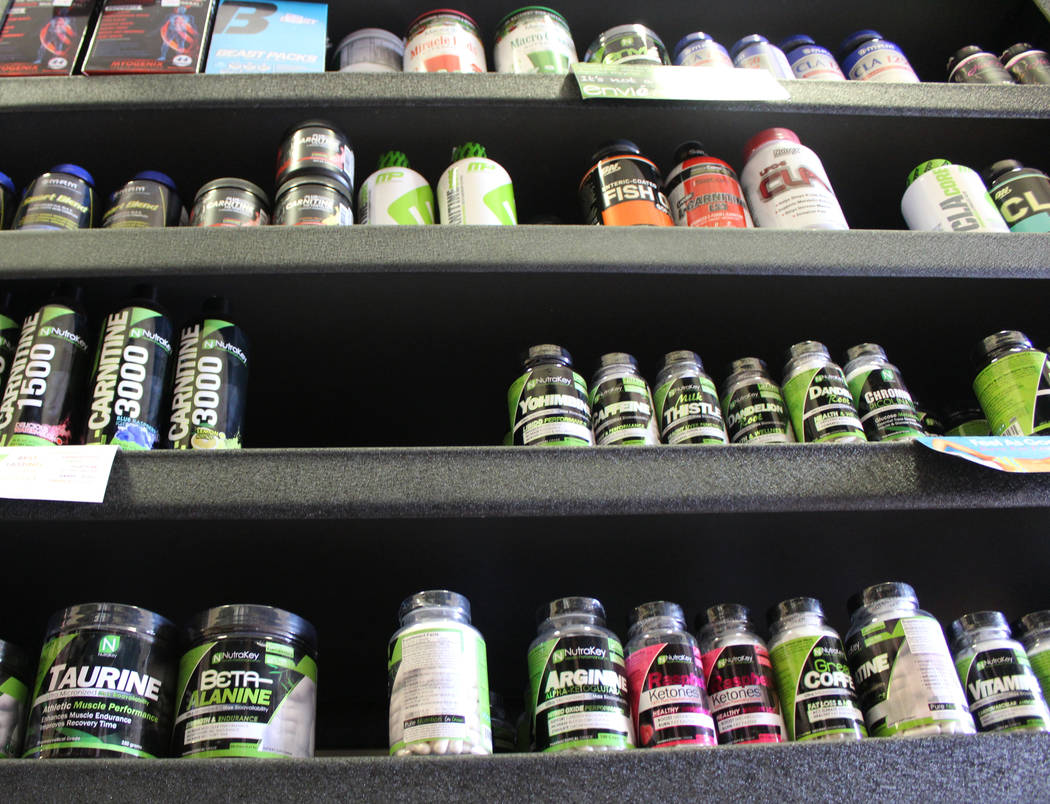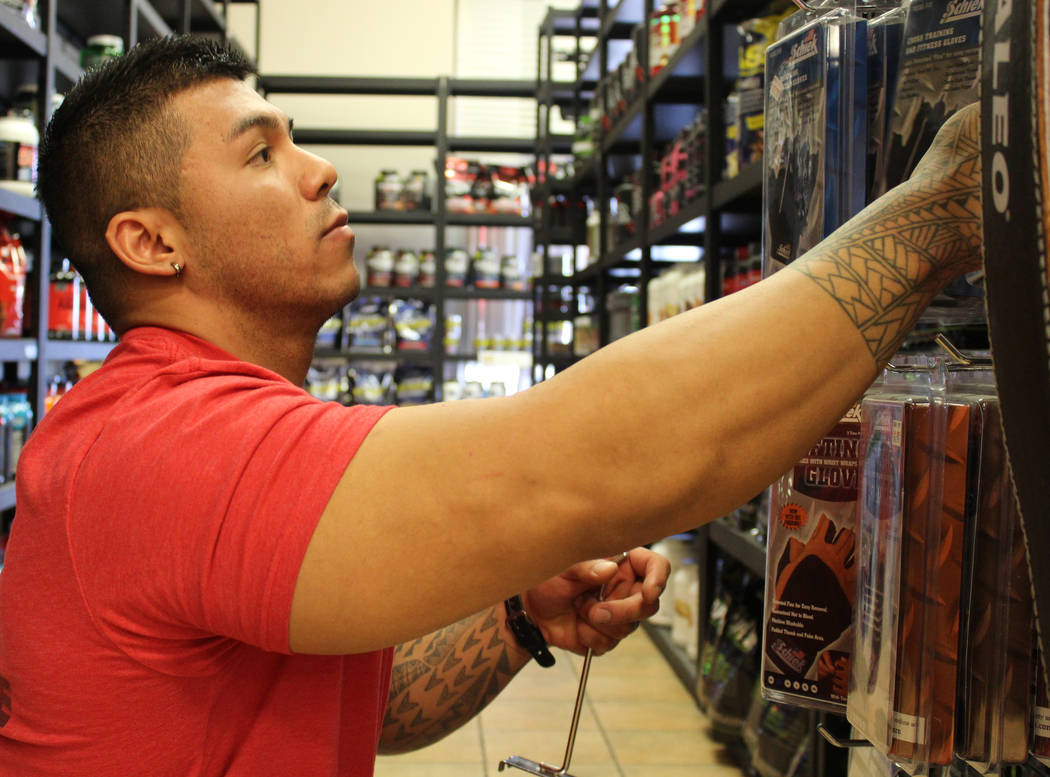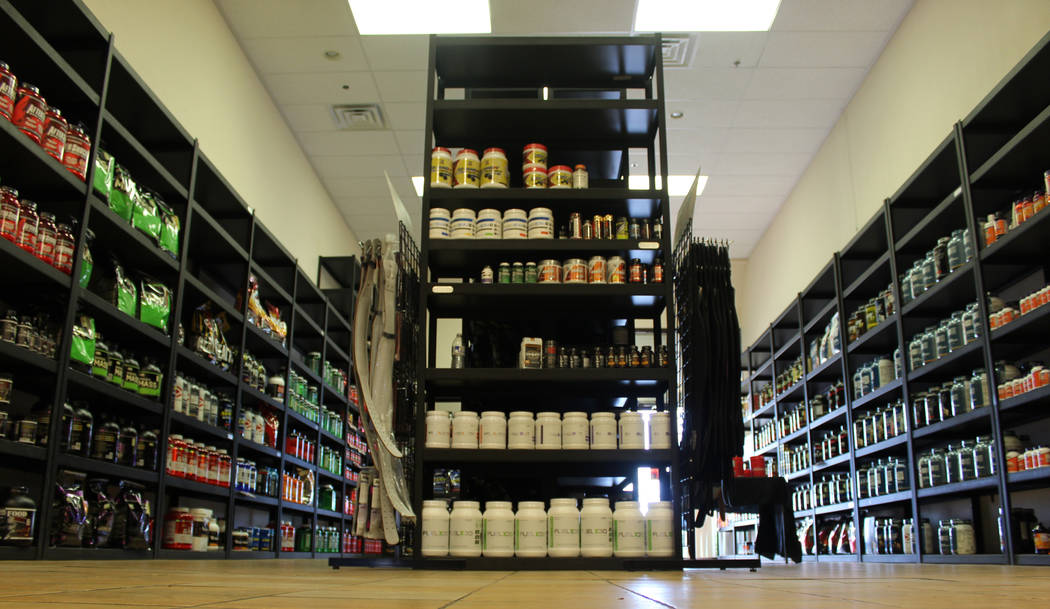 When Abid Mamdani and his parents opened Spartan Sports Nutrition in 2009, the untimely arrival of the Great Recession turned out to be the least of their problems.
The family had just moved from Toronto, where they owned several nutrition stores, to North Las Vegas. They opened Spartan Sports Nutrition in an area where a gym, EOS Fitness (formerly Gold's Gym), had opened a few months prior.
Their store was one of a few businesses in the then-desolate area at 6462 Losee Road, and they cherished every sale they made during the tough economic times, 26-year-old Mamdani said.
In the following year, Mamdani's mother, Munira, was diagnosed with ovarian cancer. She was in the fourth stage of the disease and was told she had only months to live. Mamdani's father, Sikander, stepped away from the business to take care of her, leaving Mamdani to run the store on his own.
At the same time, the business was getting busier, Mamdani recalled. So he asked friend Keone Tagaca, a customer, to assist him. Together, they knocked down walls to expand the store and brought in more products. Shortly after, Mamdani hired Tagaca's cousin Sean Kim, also a customer, to help run the store.
Mamdani's mother died about two years later; she was about 50, Mamdani said. His father — who had diabetes — died unexpectedly just eight months after that; he was 59.
"I don't even know how (he died)," Mamdani said. "His immune system just crashed … I think it was from a broken heart.
"I lost my passion for the store and I was absent. I took two years off from the gym. It was hard because we were a team."
As Mamdani was dealing with the loss, Tagaca and Kim took care of the store.
"We understood that he had to take time away from the store," Kim said. "Keone and I worked together so well, so it was easy to run the business. … It was a lot at the time — I'm not going to lie — but it was a good growing process for all of us."
Mamdani eventually found his way back.
"In the last couple of years, I got more into the store and trying to keep the store alive, because it was, like, our legacy," he said. "That's why I keep their photo here."
The photo of his parents, who are from Kenya, sits near the register, next to a map of Africa. It serves as a humble reminder for him.
"They came from poverty," Mamdani said. "They didn't have any opportunities, so when they came to the States in the '70s, they had the ability to have a good, comfortable life. That's the drive that I'm trying to get."
Customers also have fond memories of Mamdani's parents.
"What kept me here was him," North Las Vegas resident Vernow Washington said as he pointed at Mamdani. "His parents were very personal. Kind-hearted. It seemed like they wanted to help you out rather than just sell you stuff."
Kip Sweeney of North Las Vegas said he has been coming to the store since it opened.
"I was very good friends with his parents," he said. "(It is) just more of a family-oriented place here."
Trying to keep the business competitive has become more of a challenge over the years as the nutrition industry has grown, Mamdani said.
"Back in the day we used to be one of the big stores," he said. "Now there are a lot of big players in town. It's just starting to become more and more difficult. … People tell me all the time that I should open more stores, but my dad always said, 'Don't get too big.'"
Mamdani said that by keeping the business small, he's able to control what is most important: treating customers with respect and offering knowledge to get them what they need.
"We'll steer (customers) in the right direction," he said. "I don't even have to sell them anything. I just give them knowledge."
Since his parents' passing, Mamdani has added personal training and a nutritional component when it comes to meal planning for the business, which Tagaca leads.
Mamdani said he isn't sure what career he'd be pursuing if it wasn't for his parents' direction, as he grew up in their stores.
"I wish my dad were here," he said. "We used to always talk business and strategy. I no longer have that. I can only do the best that I can now. …
"Everything from this store comes from my own pocket. I don't borrow money or have a loan. My entire life is invested here."
Contact Kailyn Brown at kbrown@viewnews.com or 702-387-5233. Follow @kailynhype on Twitter.
Spartan Sports Nutrition
Address: 6462 Losee Road, Suite 120, North Las Vegas, NV 89086
More information: 702-399-3144, spartannutrition@spartannutritionlv.com or spartannutritionlv.com
What it sells: Pre-workout supplements, protein products (shakes, pancakes, cookies, etc.), vitamins, weight-gain products and fat burners.