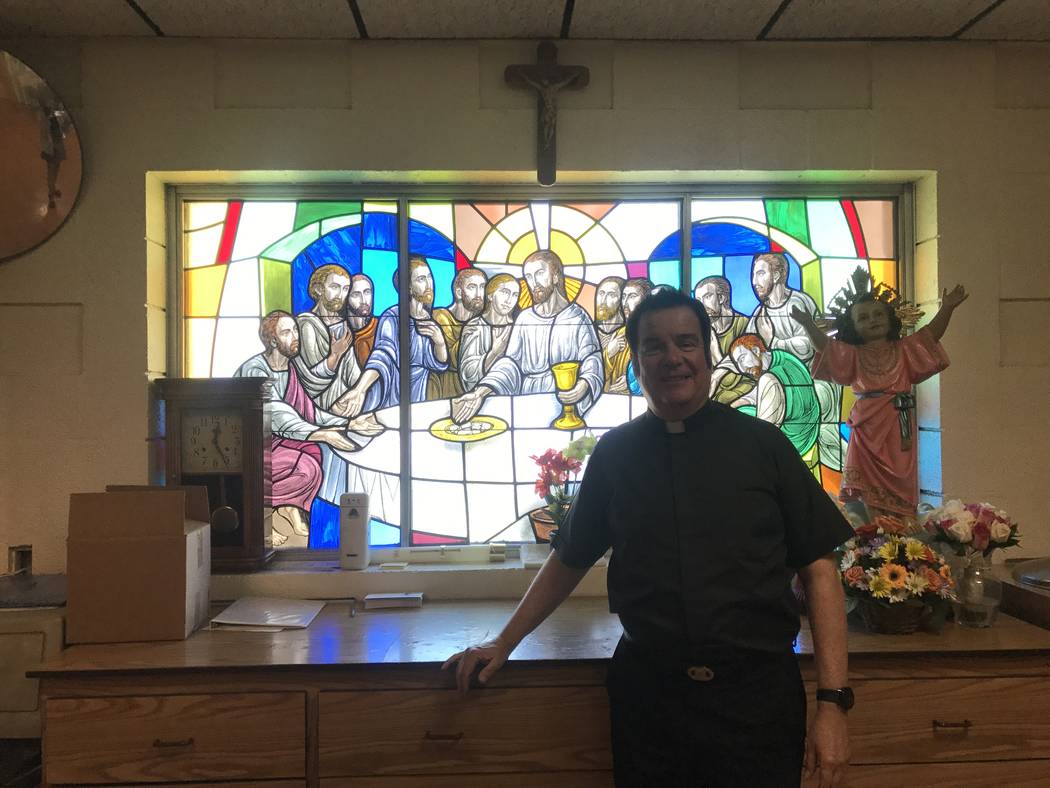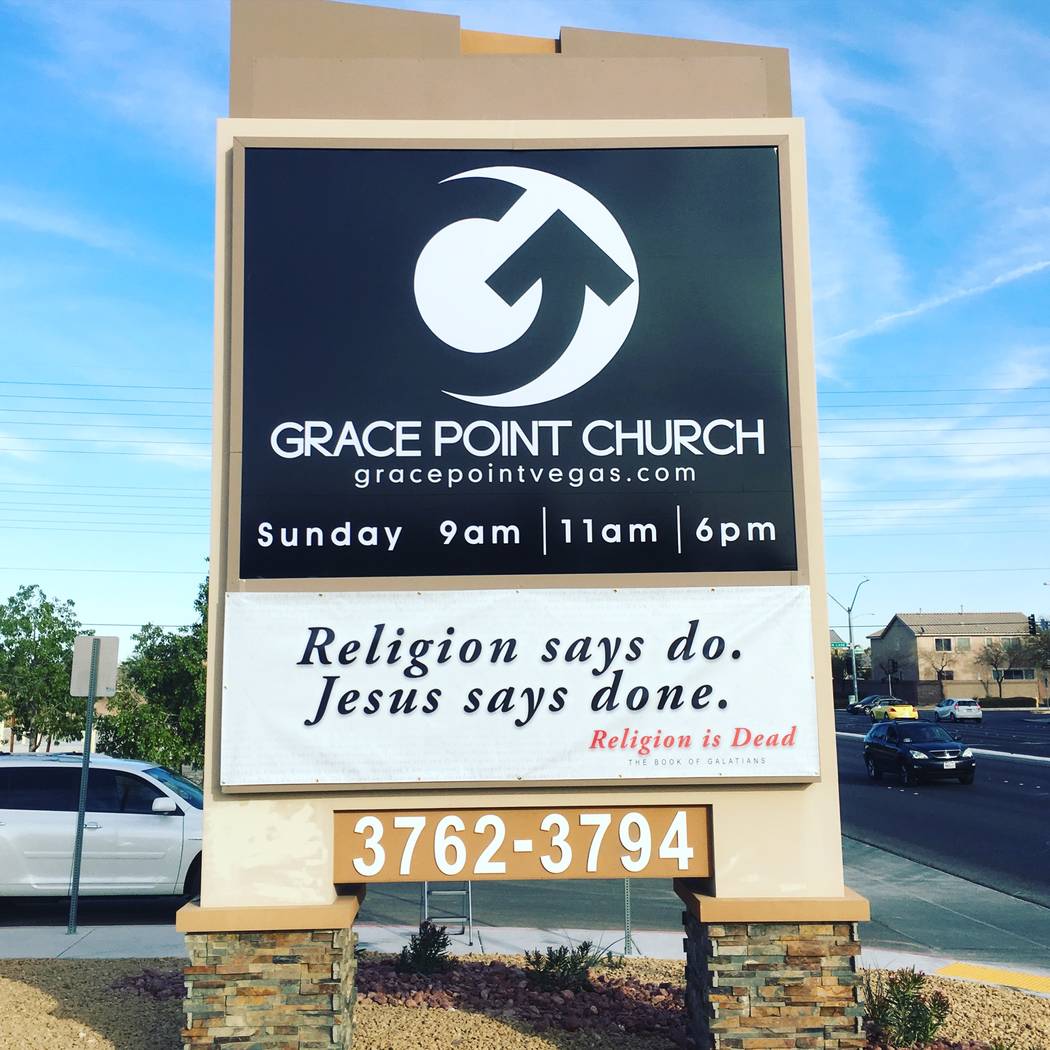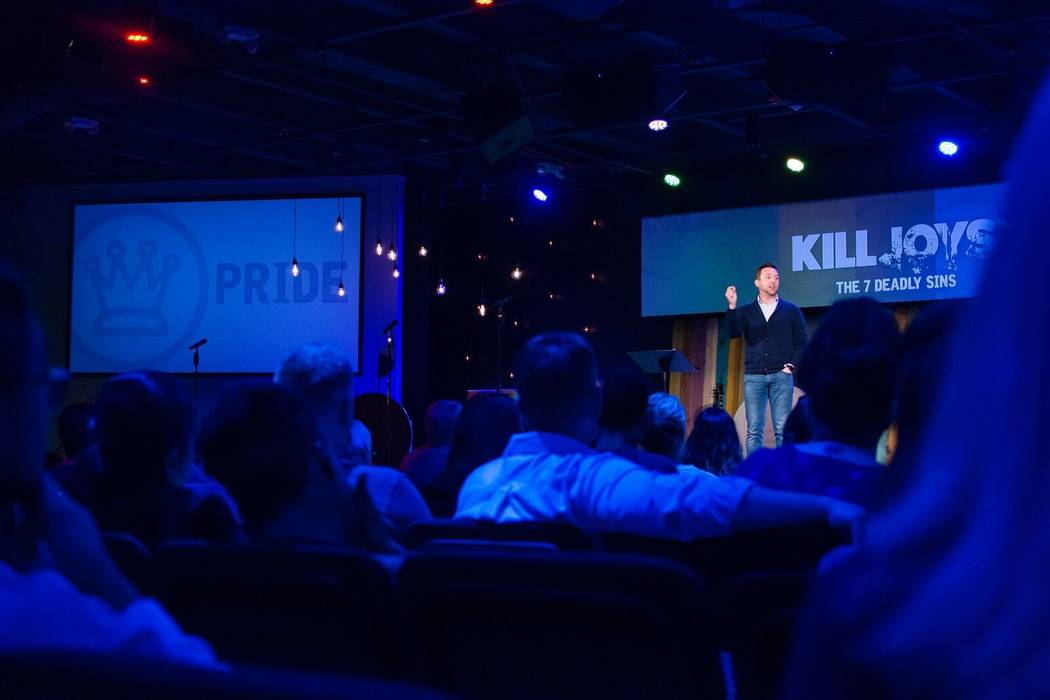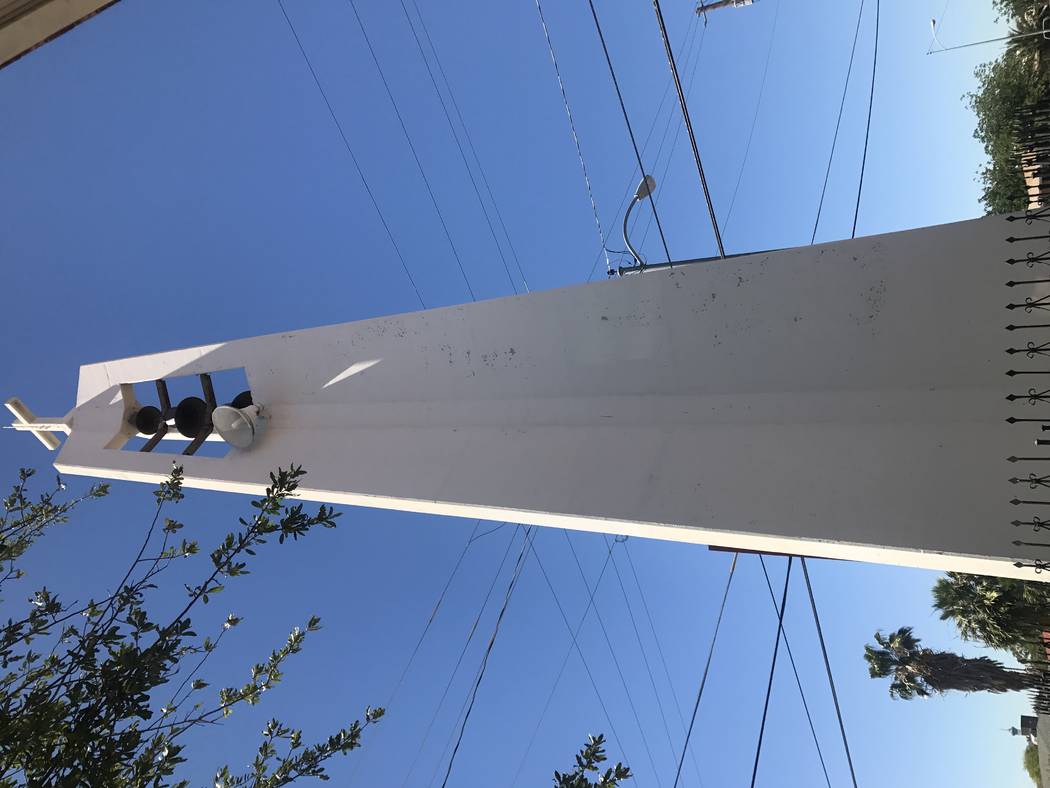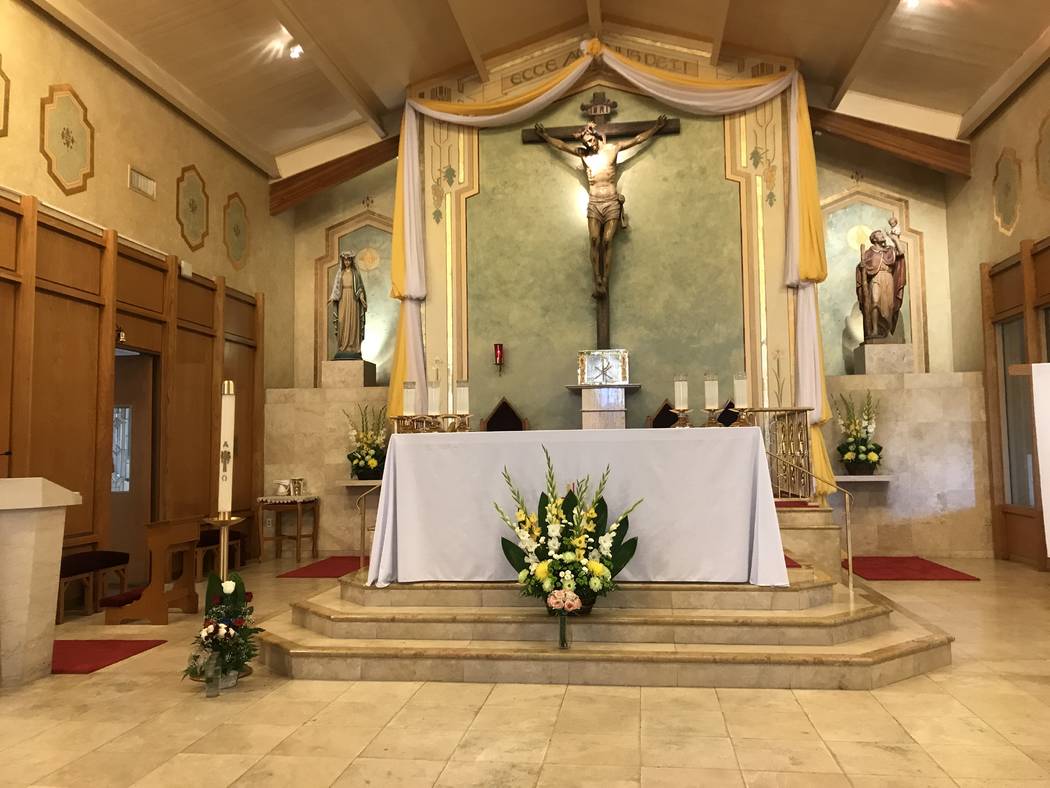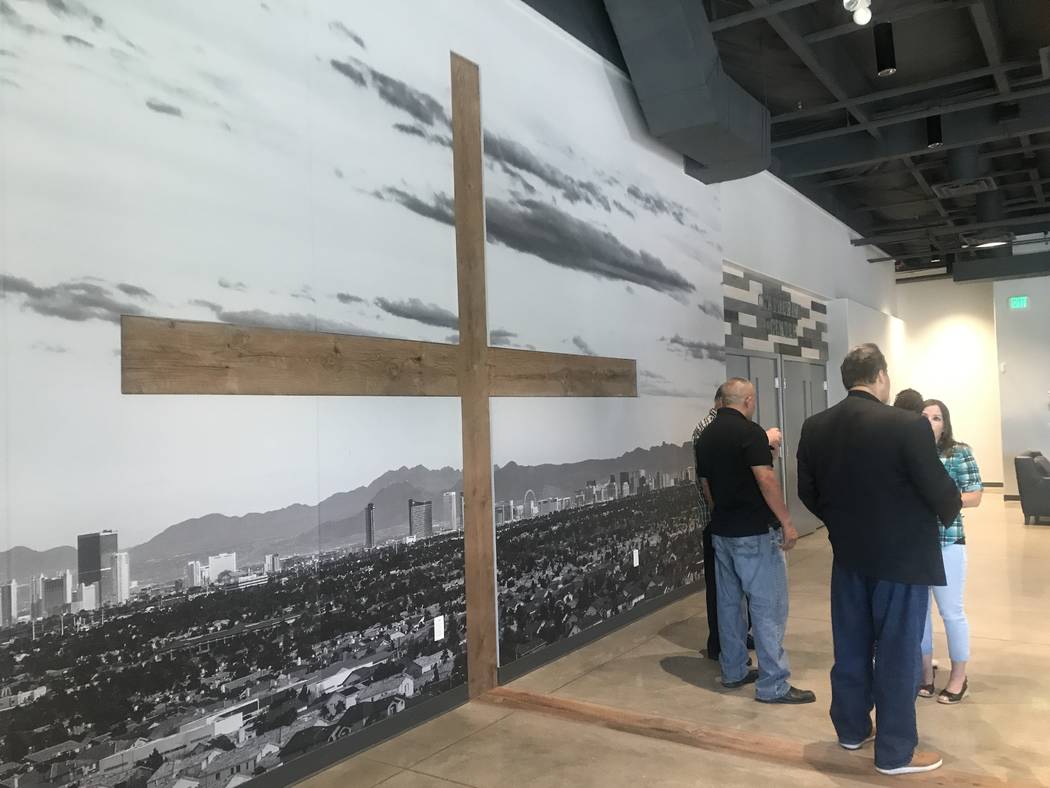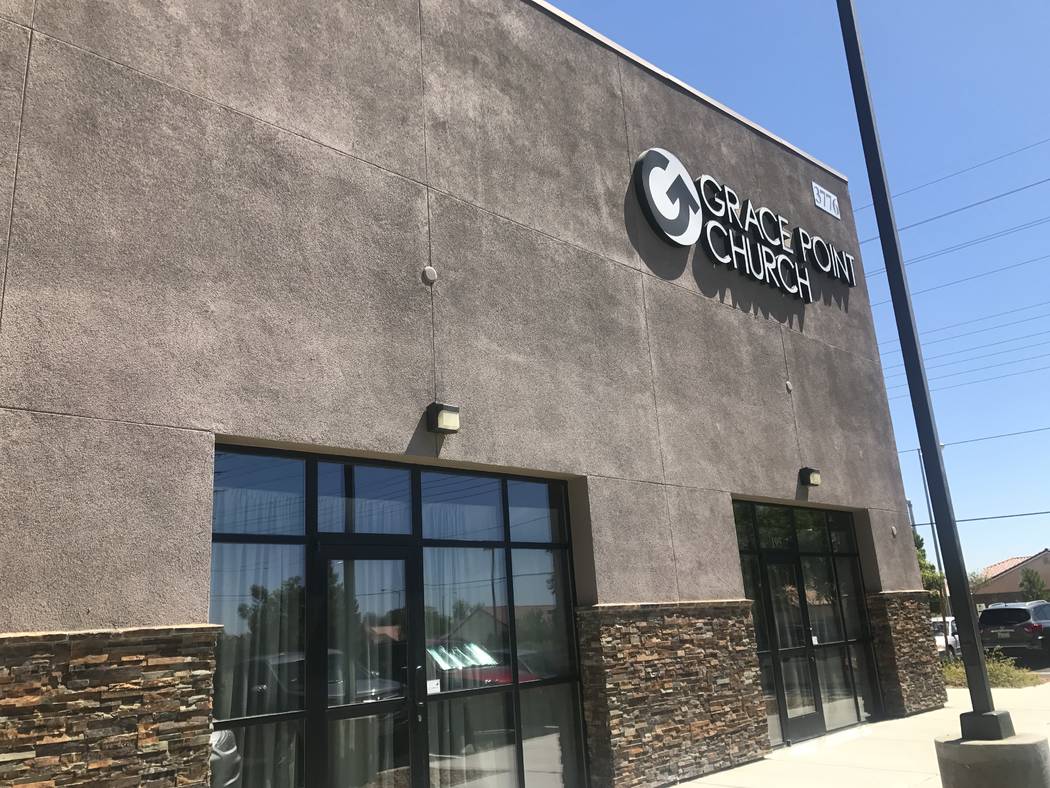 Karen Laing attended a small Christian church in New York that attracted visitors of different racial, financial and age backgrounds.
"I thought it was the norm until I grew up and went to other places, but (diversity) is required for me," she said.
Laing moved to Las Vegas about 11 years ago and lives in North Las Vegas, where she has been attending Grace Point Church for a few years, she said. The church's diversity attracted her.
In fact, North Las Vegas' distinguishing diversity is visible at many of its places of worship, among them Grace Point Church, Kingdom Hall of Jehovah's Witnesses and St. Christopher Catholic Church.
Grace Point, a nondenominational church at Ann Road and Allen Lane, was founded in 2006. About 400 guests of several racial backgrounds attend each service, pastor Ty Neal said, adding that people come from faraway places such as New Zealand, the Philippines and Belize.
"I believe we reflect our community," Neal said. "It's not that we target a specific person; we have a community that we want to reflect here, and it draws the people of the community."
At Kingdom Hall of Jehovah's Witnesses, the facility's name is written in English, Tagalog and Spanish. The hall, which is not referred to as a church, is home to eight congregations, with four meetings held in Spanish and four in English, Connie Rogers of North Las Vegas said. She said she has been attending for several years.
The congregations are broken down based on where members live. On a recent Monday evening, the Rancho Sierra congregation met at Kingdom Hall. Eighty to 100 people attend each congregation, Rogers said.
On a recent Sunday morning at St. Christopher Catholic Church, a crowd of mostly Hispanic worshippers attended Mass. However, there were a few black and white audience members, as well as some of Asian descent.
Father Gene Kinney is white and hails from Milwaukee. He said the most diversity at the church can be found during the English-language services, which he leads.
Kinney attended Catholic school in Milwaukee and said his experience has been different in North Las Vegas.
"In the Midwest, you don't see as many minorities," he said. "I think Las Vegas as a city is an integrated city, no matter what neighborhood. It's really neat because it's kind of like God sprinkled people all over the valley."
Ten Masses take place at the church, averaging 4,000 to 5,000 attendees, Kinney said. After a recent service, filipinas sold baked goods to raise money for an event on one side of the building, while Hispanic women sold snacks on the other side.
Style
St. Christopher Catholic Church is decorated elaborately with several traditional statues and stained-glass artwork. In May, the church featured a display that sat near the stage for Our Lady of Fatima, which had photos and flowers. Many visitors took photos and admired the display after the service.
The main building at Grace Point has two seating areas, a cafe that serves coffee and tea, and wall art of a large cross. The sanctuary has rows of chairs and a stage area.
Kingdom Hall's setup resembled that of a meeting hall, with a few microphones on the stage and a chair set up like a dining room on one side of the stage.
Structure
Brother Paul Cobb opened the meeting for the Rancho Sierra congregation at Kingdom Hall by welcoming guests and instructing the first song. The lyrics appeared on screens on two sides of the room.
After the song, a young boy came onto the stage to read a verse from the Bible, followed by a man who led the group-participation portion of the meeting. Attendees were expected to have read the lesson, which focused on verses in the Book of Jeremiah, prior to the meeting. They followed along in either a paper booklet or via iPads and tablets.
In between the readings, participants were asked to demonstrate how they would witness (tout their religion) to people they encounter. After their role-playing, Cobb gave them constructive criticism.
The meeting lasted about one hour and 45 minutes, although many people stayed afterward to mingle. There was no collection of offerings; members can donate to Kingdom Hall if they want to, Rogers said.
Grace Point included a message by Neal that was a part of a series titled "Long Story Short: Parables of Jesus," focusing on forgiveness. An offering took place at the beginning of the service; Neal said he tells guests they should not to feel obligated to give.
Those taking communion served themselves in an orderly fashion, with bread (there also was a gluten-free cracker option) and grape juice.
At the end of the service, the church band, which included a violinist, drummer, guitarist, bass player, keyboard player and singer, came to the stage. As people stood, some rose their hands and closed their eyes as they sang along. The service ended with what is known as a sending-forth statement, which was a message displayed on the screen, Neal said.
At St. Christopher Catholic Church, attendees bent down almost in sync when it was time to pray, motioned the sign of the cross together and quickly found the songs and scriptures they were to recite. Ushers walked through the aisles with long-handled baskets to coordinate two offerings.
The experiences at North Las Vegas' places of worship differ, and those who run them say welcome inquisitive strangers.
"I'd say don't worry about having to know the responses and take it in," Kinney said. "Experience what it is without worrying. Just listen and observe."
Contact Kailyn Brown at kbrown@viewnews.com or 702-387-5233. Follow @kailynhype on Twitter.
Kingdom Hall of Jehovah's Witnesses
Where: 3330 W. Red Coach Ave.
When: Meetings are held at various times throughout the week; the Rancho Sierra congregation meetings are at 7 p.m. Wednesdays and 2 p.m. Saturdays
Information: 702-638-2872 or jw.org
St. Christopher Catholic Church
Where: 1840 N. Bruce St.
When: Masses are held at several days and times throughout the week. Visit the website for more information.
Information: 702-642-1154
Grace Point Church
Where: 3794 W. Ann Road
Information: 702-942-1775 or gracepointvegas.com
When: Services are at 9 a.m., 11 a.m. and 6 p.m. Sundays