North Las Vegas approves plan to redevelop high-crime area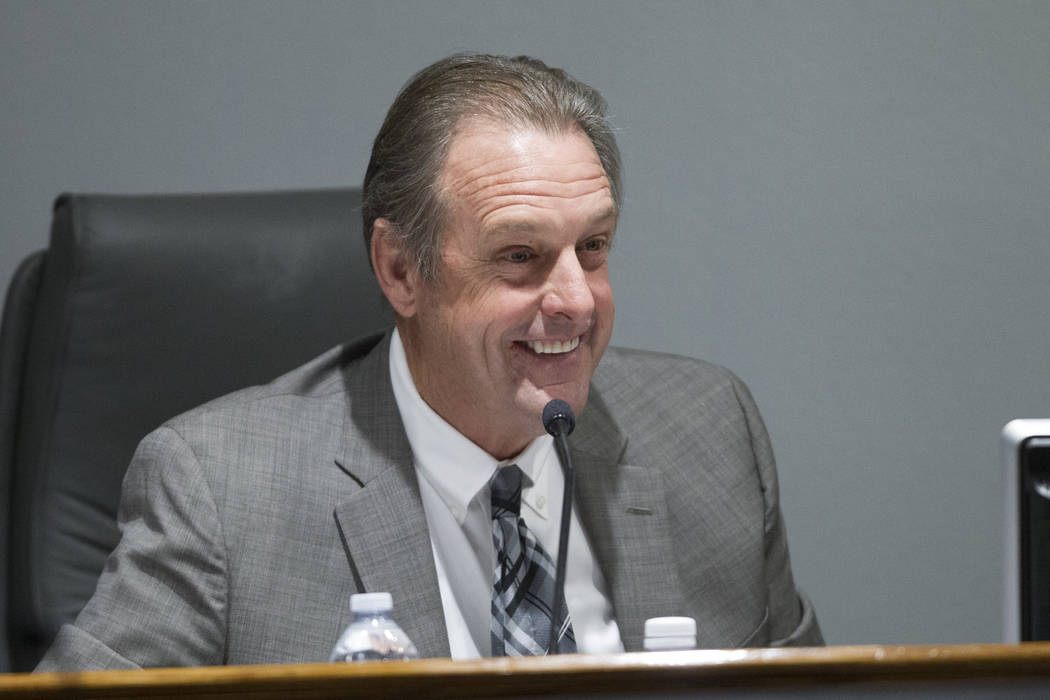 Efforts to revitalize an oddly shaped, high-crime area at the southern end of North Las Vegas got a boost this week when a two-year redevelopment plan was unanimously approved by the City Council.
City officials are attempting to attract grocery stores, dental offices, medical services and other amenities residents have long sought as a way to create new jobs in a section of the city that borders Las Vegas.
"When I became mayor four years ago … we made a commitment that we wouldn't just work on the new areas and forget the areas that had previously thrived in North Las Vegas," Mayor John Lee said. "This is wonderful to see what's going on in the interior of North Las Vegas as we change the dynamics."
Improvements are already underway. Construction started this year on a $22 million public housing complex for senior citizens that will replace the aging and dilapidated Rose Garden development just west of downtown North Las Vegas. The project calls for building 120 units on a 2.7-acre parcel at Tonopah Avenue and Yale Street — not far from the structure that it will soon replace.
Within the next few months, the City Council is expected to consider a yet-to-be-announced project on an 18-acre swath of land where the Buena Vista multifamily housing complex once stood. The collection of apartments, once known as a hub of drug deals and violent crimes, was acquired by the city and demolished about three years ago.
"I think things have changed for our city, but it's because of our residents," said Councilman Isaac Barron, whose Ward 1 includes the eastern half of the target area. "This is a testament to the resilience of our residents."
The revitalization effort started about two years ago, when the city received a $485,000 grant from the U.S. Department of Housing and Urban Development to seek input from residents on how to improve the area.
Last month, HUD officials approved the city's redevelopment plans for the area covering the next two years, said Cass Palmer, director of North Las Vegas Neighborhood and Leisure Services.
Contact Art Marroquin at amarroquin@reviewjournal.com or 702-383-0336. Find @AMarroquin_LV on Twitter.