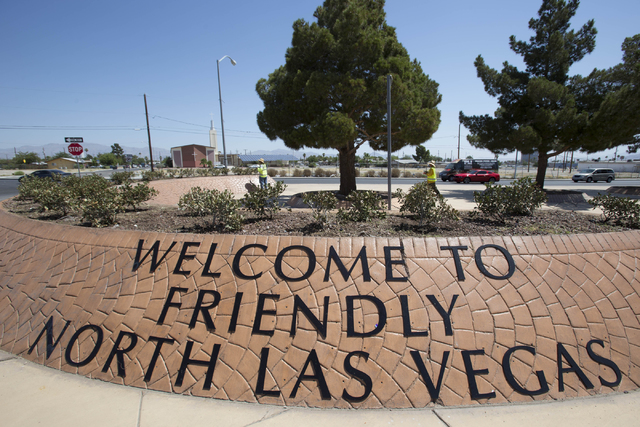 North Las Vegas plans to hire 29 full-time employees over the next year to fill positions deemed critical as the city continues to recover from a recession-driven freefall, according to a tentative budget for the 2018-19 fiscal year.
The Police Department would get five new officers, two sergeants and a captain, while most other departments would get one additional employee, North Las Vegas Finance Director Darren Adair told the City Council during a budget workshop Wednesday night.
North Las Vegas' general fund is expected to increase to $139.4 million, paying for day-to-day expenses for the fiscal year that begins July 1, according to the preliminary budget approved Wednesday by the City Council.
The city is projected to generate $139.5 million in revenue, with most of the money coming from consolidated taxes, licenses and permit fees.
The City Council is scheduled to discuss the 2018-19 budget further, with possible adoption in May.
Contact Art Marroquin at amarroquin@reviewjournal.com or 702-383-0336. Follow @AMarroquin_LV on Twitter.