North Las Vegas could get 12 acres of additional park land
Updated June 30, 2017 - 5:12 pm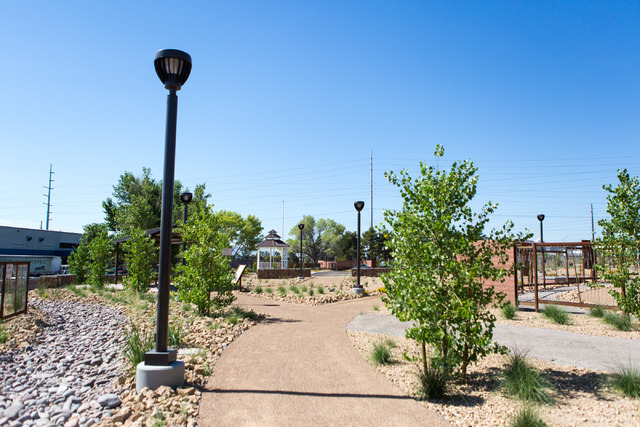 Two North Las Vegas parks are poised for expansion as the City Council on Wednesday considers whether to purchase a pair of vacant lots for nearly $5 million.
The additional parkland will be funded with help from a $9.4 million grant that the city received last year from the federal Bureau of Land Management's Southern Nevada District.
Craig Ranch Regional Park, already spanning 170 acres, could grow by 5.34 acres if a $3.49 million land deal with LV Propco Holding LLC is approved by the City Council, according to a city report.
The city has not yet expressed its plans for the property, located at the northwest corner of Craig Road and Commerce Street. City officials have previously signaled interest in also purchasing 20.57 acres of land near the northwest corner of the park.
Separately, Kiel Ranch Park could nearly double in size if the City Council agrees to buy 6.81 acres of land at the northeast corner of Carey Avenue and Commerce Street from SFM2G LLC, a city report said.
Kiel Ranch Historic Park re-opened to the public last year with 7 acres.
City officials have previously said that the additional space, located just west of the park, could be used for playground and recreation equipment, along with further restoring the last remaining piece of the vast Kiel ranching empire established in the mid-1800s.
"As our city continues to grow with business and industry, so does our commitment to providing world-class experiences for our park-goers," North Las Vegas city spokeswoman Delen Goldberg said.
Contact Art Marroquin at amarroquin@reviewjournal.com or 702-383-0336. Find @AMarroquin_LV on Twitter.
"Thanks to generous funding from the Southern Nevada Public Land Management Act, the city will be adding more than 12 acres to our parks system to continue to expand access for our residents to recreation and outdoor activities," North Las Vegas city spokeswoman Delen Goldberg said.