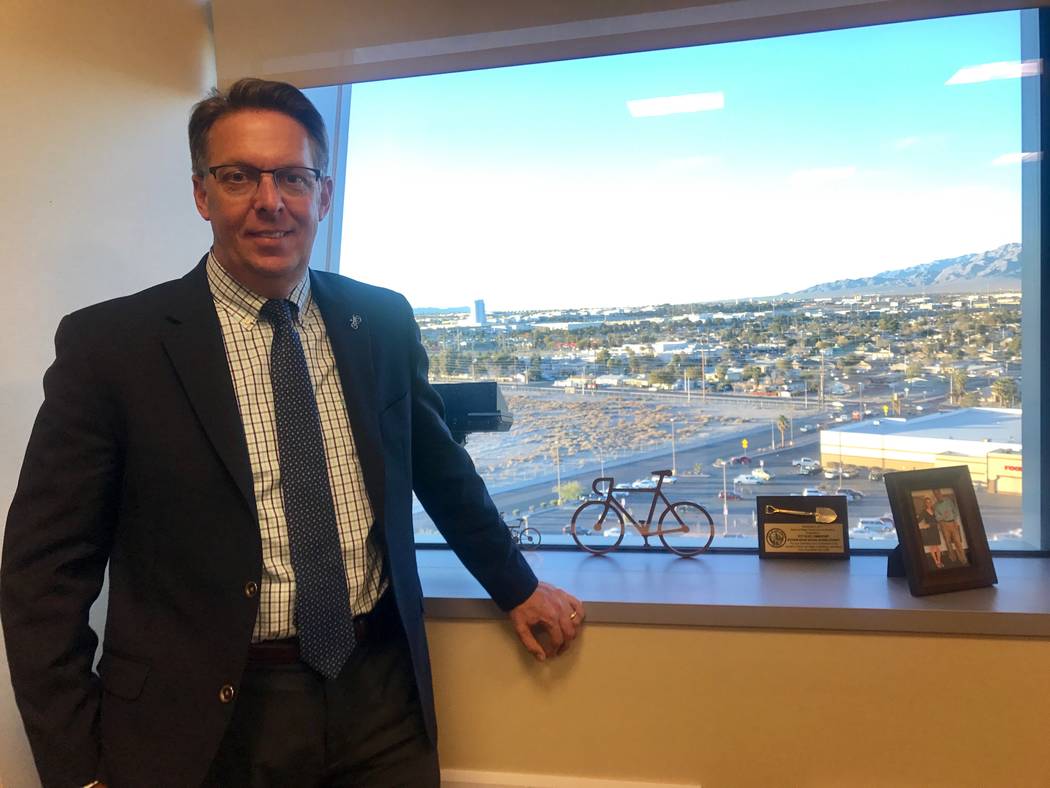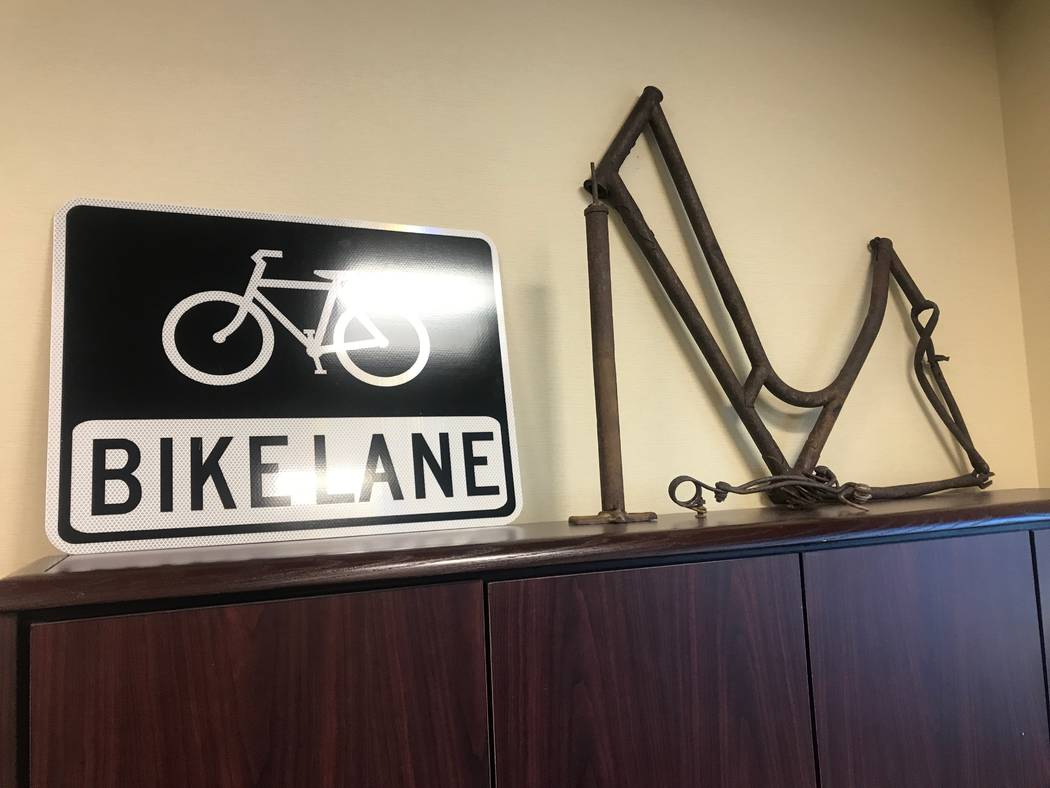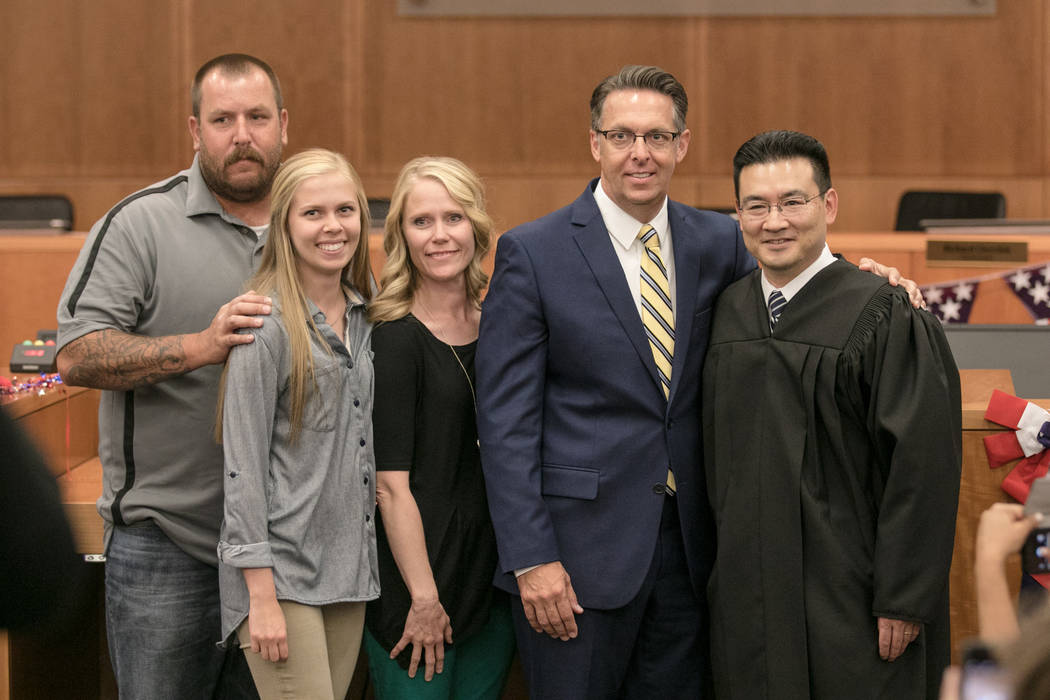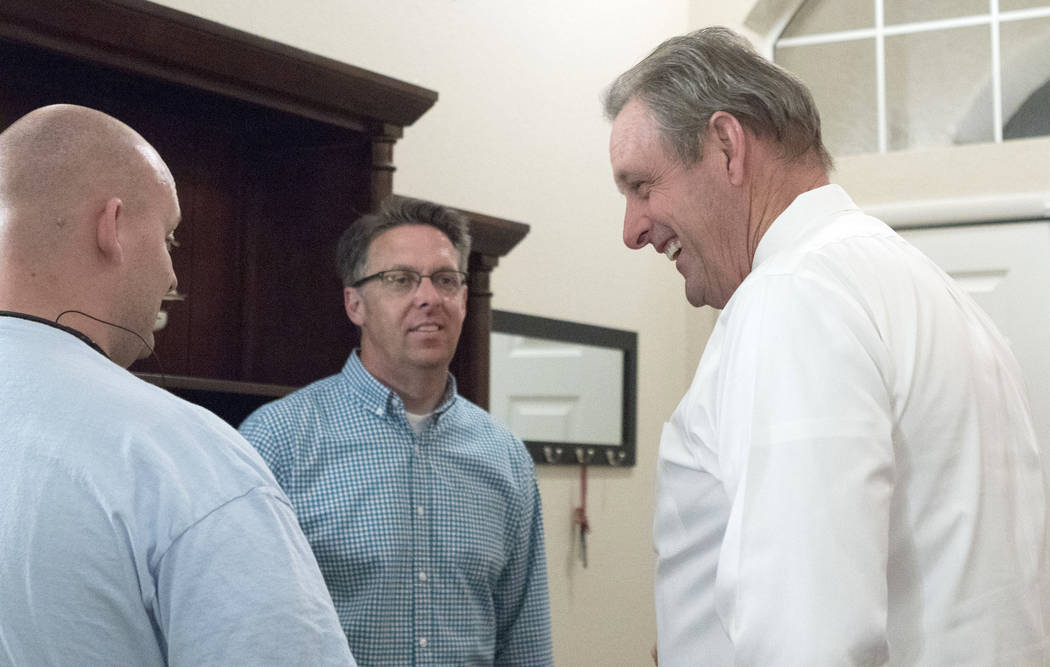 A conversation that had nothing to do with politics prompted Scott Black to run for office in North Las Vegas last year.
Black, now a city councilman in Ward 3, said he met Mayor John Lee at a funeral in September 2016 and was asked a random question: "Have you ever thought about running for a political office?"
Black recalled, "I said, 'Yes, I have, actually.'"
That evening, Black, who was running an advertising company known as LogoZoo, began researching how to run for the council. His wife of nearly 25 years, Leana, said he was crazy but agreed to help.
Black had served as senior class president at Rancho High, participated in Boys State and visited Washington, D.C., with the Close Up foundation.
After high school, the longtime North Las Vegas resident attended Brigham Young University in Utah for a year before going on a mission in Oakland, California. He received a bachelor's degree in communications at UNLV in 1997, he said.
Black worked at UPS for about 12 years, then left in 2003 when he started LogoZoo with longtime friend Ralph Thomas and his wife.
Though he didn't have any political experience, the 47-year-old had a passion for local government, he said.
"I've had an interest and have paid attention (for a long time), but just the timing was such that I didn't get involved formally until just last year," he said.
The timing was right with his daughter Kallie graduating in June 2017 and his wife agreeing to take more responsibilities with their business. He decided to run for City Council in fall 2016. He formed a team of about 100 volunteers consisting of his friends, neighbors and fellow members of the Church of Jesus Christ of Latter-day Saints, he said.
Black faced four other candidates: former Clark County Commissioner Tom Collins, retired North Las Vegas Police Lt. Wilson Crespo, youth minister Ender Austin III and two-year incumbent Anita Wood. He received the most votes in the primary election, with 33.36 percent.
Todd Moody, an attorney who served on the Las Vegas Planning Commission board for seven years, said that he thought Black's inexperience was an advantage.
"I think that he comes in without any preconceived notion of what happens in city government or what he's supposed to do and what anyone expects," Moody said. "He kind of breaks the mold in that way, and it's a breath of fresh air."
Moody contributed to Black's campaign, and Lee endorsed him. Black started raising money in 2017 and collected a reported $141,627 through June. His campaign spent $112,383, according to records filed with the Nevada Secretary of State's Office.
On Election Day, Black and his family, friends, some volunteers and Lee had dinner at Thai Basil, where he found out he'd won, earning 54.1 percent of the vote.
Lee said Black has made it a point to learn the ropes.
"He asks questions, and he's definitely not an egomaniac," Lee said. "He (also) attends every meeting, and he's very diligent on being involved in the whole city structure and not just within his ward."
Black said this first year in office mostly consists of learning, but he has been focusing on three topics: how to make an impact on the homeless community in the downtown North Las Vegas area, how the city can better support small businesses and establishing new development.
"I have until June 2021 to hopefully make a difference, so we'll see where it goes," he said.
Outside of work
Scott Black is described as "the epitome of a Boy Scouts leader," by friend Todd Moody. He also loves camping, hiking and biking. He has bike parts from the late 1800s and early 1900s displayed in his office.
Volkswagen car toys also can be found on Black's desk. He owns a Volkswagen Tiguan SUV and a Westfalia camper van, while his wife and daughter have Beetles.