North Las Vegas' Craig Ranch park hits stride, officials say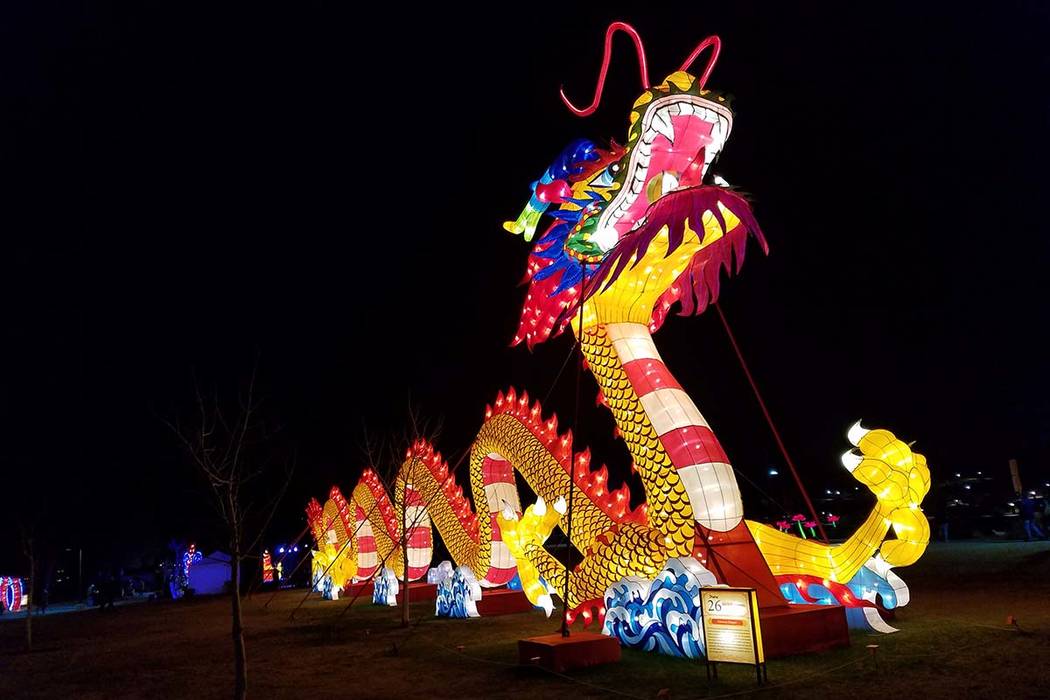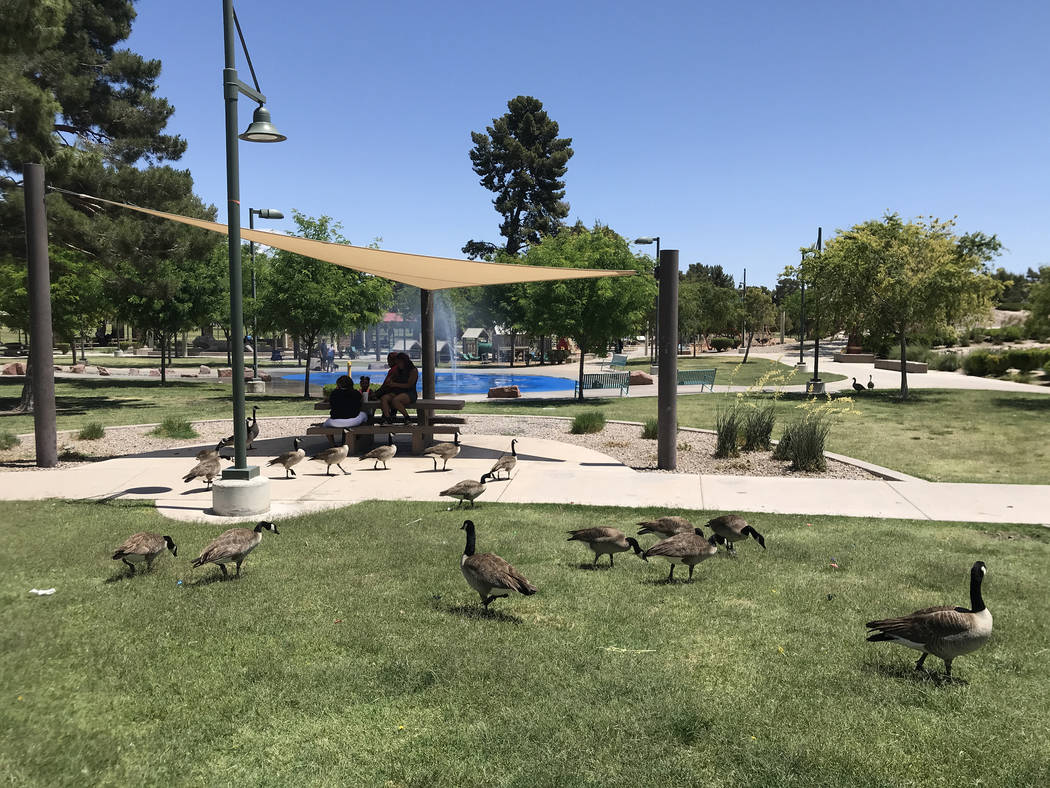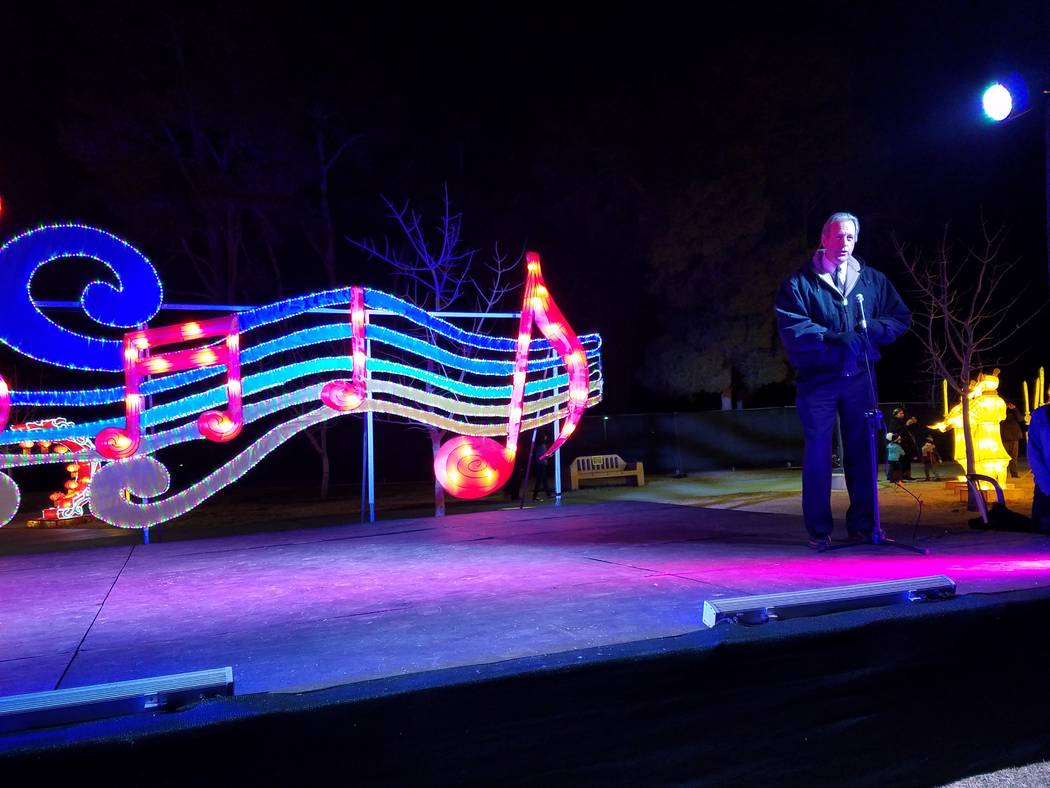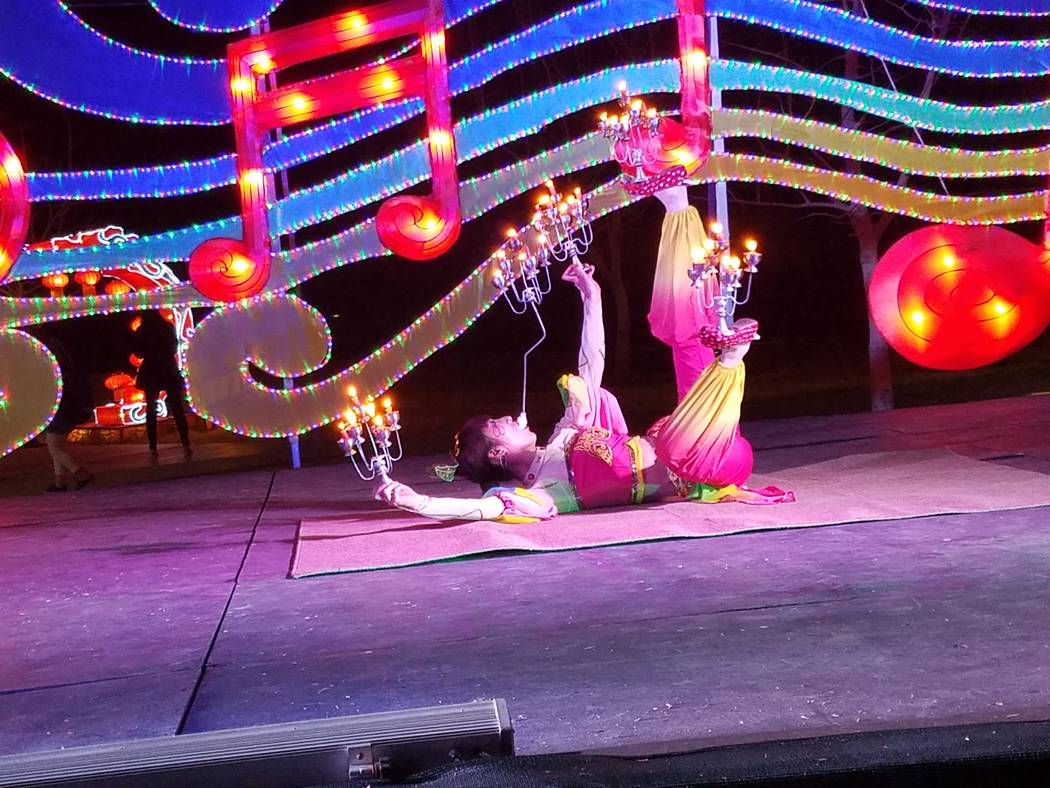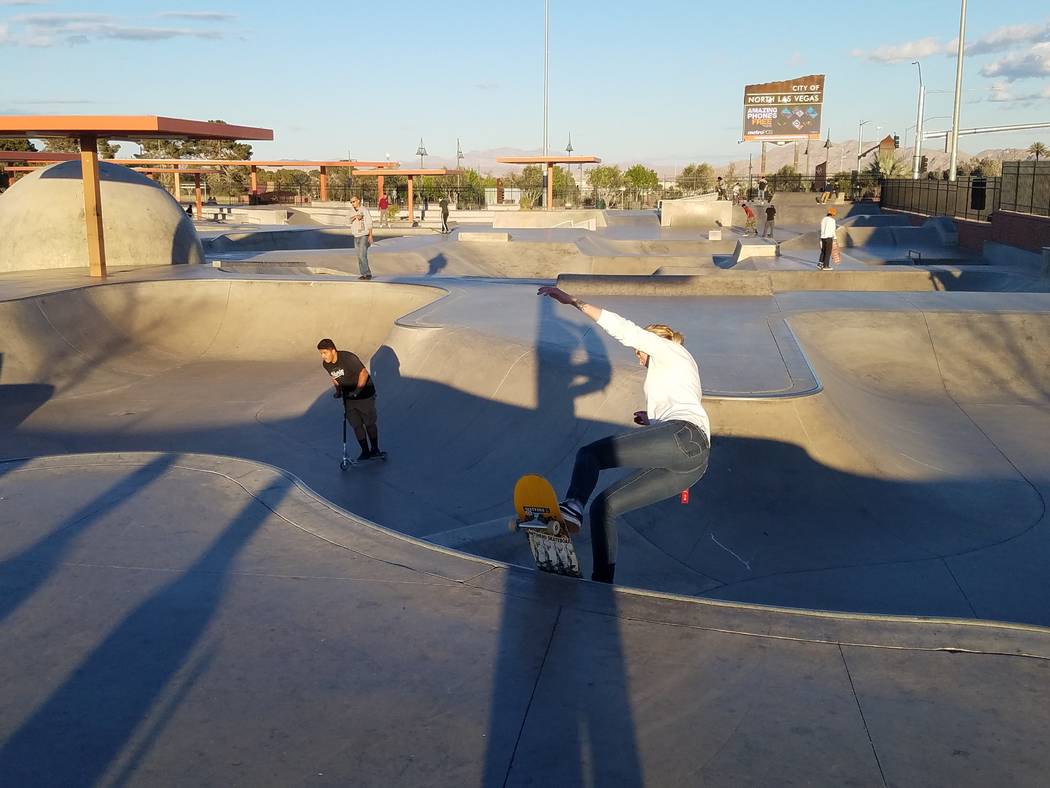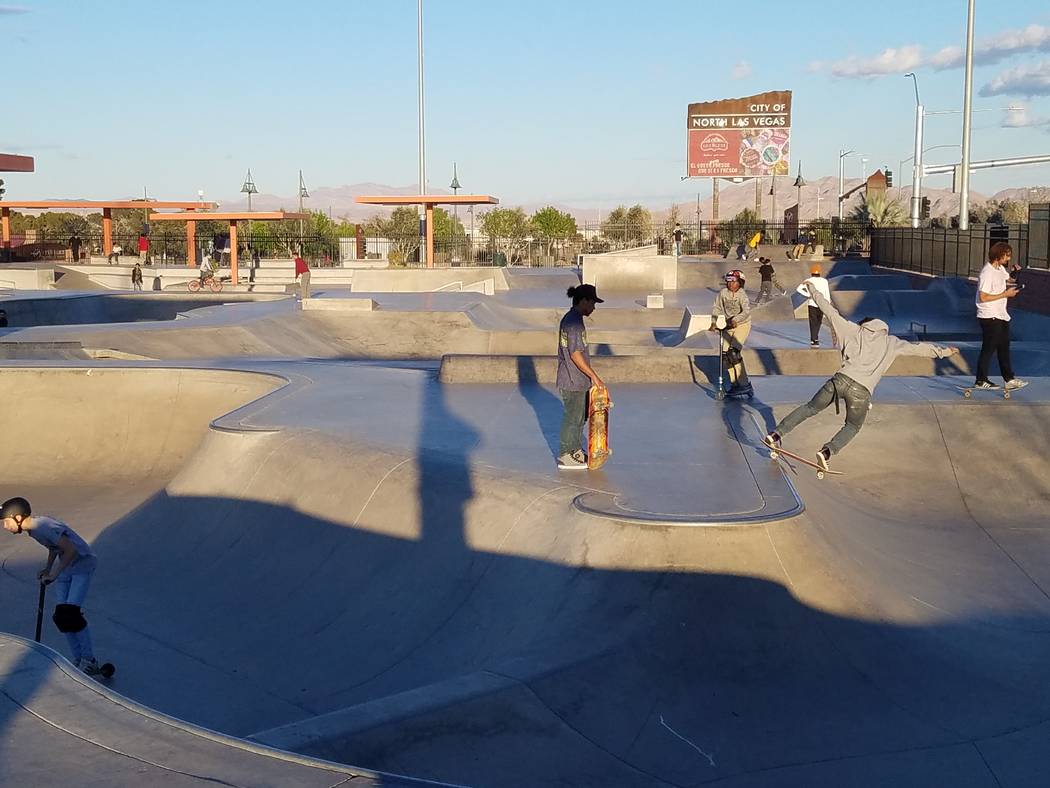 Cass Palmer can still visualize the fairways of the former Craig Ranch Golf Course when he visits what is now one of Nevada's largest parks.
Palmer used to try to drive the green by cutting the dogleg over the trees on No. 2 and catch the right angle to avoid the water hazards on holes 8 and 9.
As director of neighborhood and leisure services for the city of North Las Vegas, he now visualizes ways to make the 170-acre Craig Ranch Regional Park self-sufficient as a center for special events for all Southern Nevadans, as well as an oasis in the desert off one of the city's busiest commercial streets, Craig Road.
"The park is coming into its own now," Palmer said in an interview at City Hall. "We've had three years of business and two years of (operating an) amphitheater within the park.
"… This third year, it's through the roof, from 5K (races) to China Lights (festival) to Italian feasts to whatever the case may be. It's popular. The nice thing about it is that it's in a well-groomed, well-thought-out park environment, and people want to go out and enjoy the outdoors."
Multipurpose fields studied
Plans for five or six new multipurpose fields for football, soccer, lacrosse or for flea markets or a larger concert venue on the eastern edge of the park, which opened in 2013, are being discussed, Palmer said.
The park's expansion would help generate economic development, according to the National Recreation and Park Association.
A 2015 study by the association and the Center for Regional Analysis at George Mason University found that parks produced more than $154 billion in economic activity nationwide and resulted in 1.1 million jobs.
"Policymakers and elected officials at all levels of government should take notice," the NRPA report says. "Investments made to local and regional parks not only raise the standard of living in our neighborhoods, towns and cities, but they also spark activity that can ripple throughout the economy."
Free parking a draw
Palmer and North Las Vegas Mayor John Lee believe they have an unlikely ally contributing to the park's success: the expansion of paid parking on the Strip.
Lee, a member of the Las Vegas Convention and Visitors Authority's board of directors, said that as resorts raise parking fees, residents are choosing the less-expensive option of going to outdoor events where parking is free.
Kevin Roth, vice president of research for the NRPA, echoed that belief.
"What you're describing is the very nature of what public parks are all about," he said. "It is meant to be a place of leisure, a place of outdoor recreation that's available to everyone, regardless of a means to pay.
"What we mean by social equity, in part, is making sure everyone has access to everything that parks and recreation means to a community. Parking fees, especially if they're excessive, can really take away from that. A $10 or $20 parking fee can be the go or no-go decision for a family that may have very limited means to enjoy an event."
Craig Ranch wrapped up one of its most successful events in February, China Lights, a six-week lantern festival that brought larger-than-life displays along the park's walkways and pond.
An amphitheater designed to accommodate more than 8,000 people — known as The Amp — is another draw, not only because of its diverse presentations but because of the setting.
"The amphitheater show after the sun sets, you can't beat it," Palmer said. "When you're sitting on the hillside and you're looking at the Spring Mountains or Mount Charleston, you see the snow-capped mountains, you see a couple of geese fly over, you overlook the pond and see all the greenery, your blood pressure comes down five notches without even saying a word."
When the city showed the Disney movie "Frozen" at the park, crews transported snow from Mount Charleston for kids to play in.
Wildlife at the park is another draw. In addition to geese, ducks and turtles frequent the pond. There have also been sightings of eagles and falcons.
Craig Ranch also has a skate park, plus lighted ballfields that can be reserved. And there has been a push to add more fields and a gymnasium off Camino al Norte on 20 newly acquired acres.
Palmer said the most popular attraction at the park continues to be a dog park with three separate areas, benches, shade trees and drinking water.
Contact Richard N. Velotta at rvelotta@reviewjournal.com or 702-477-3893. Follow @RickVelotta on Twitter.
Trains bound for park
North Las Vegas officials are collaborating with the Las Vegas Railroad Society to bring a railroad display to Craig Ranch Regional Park.
The first piece of the display, a replica locomotive and train set that was moved from Laughlin in 2012, was installed last month in the southeast corner of the park.
Eventually, a museum and a miniature railroad on a 15-inch-gauge track are to be built.
Trudy Platzer, president of the railroad society, said her board has worked with Cass Palmer on the relocation of a 10-ton replica steam engine and other cars.
"They couldn't be nicer in working with us on this," Platzer said of Palmer and Mayor John Lee. "The City of North Las Vegas is very much in support of this."