North Las Vegas dispensaries unfazed by added competition
October 30, 2017 - 11:04 am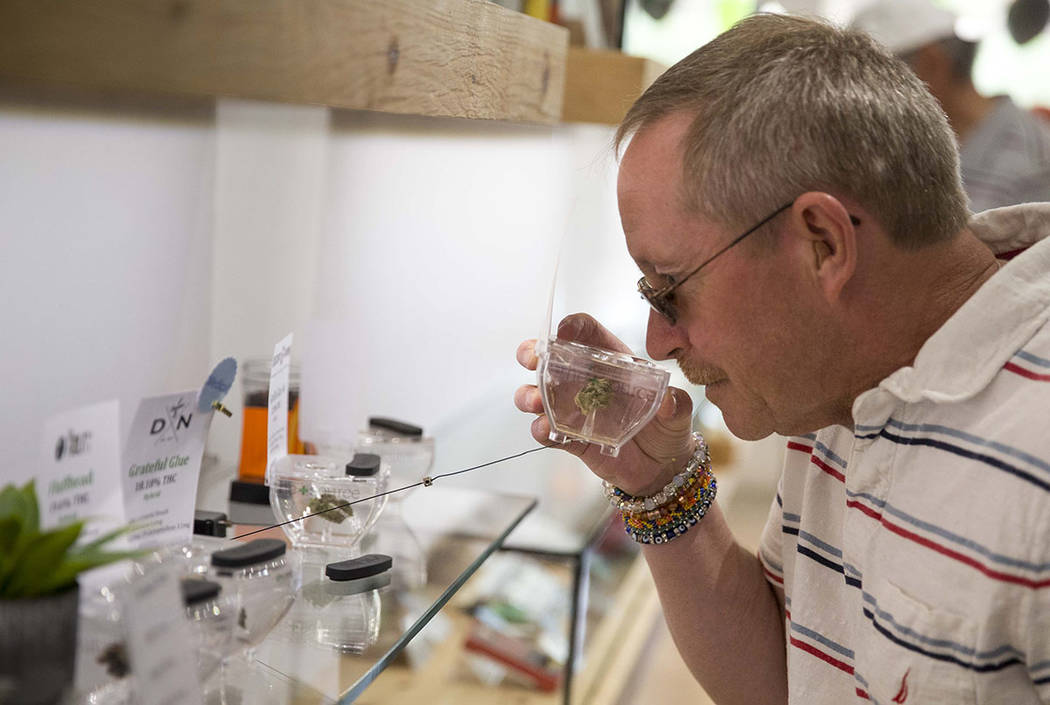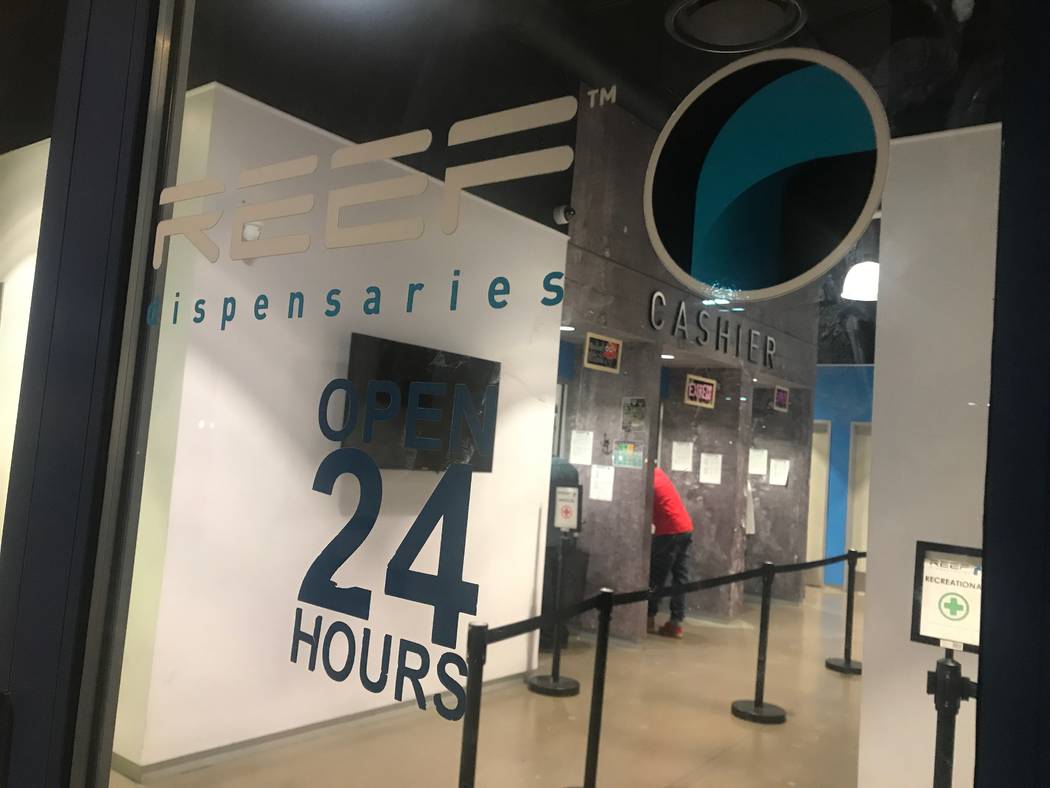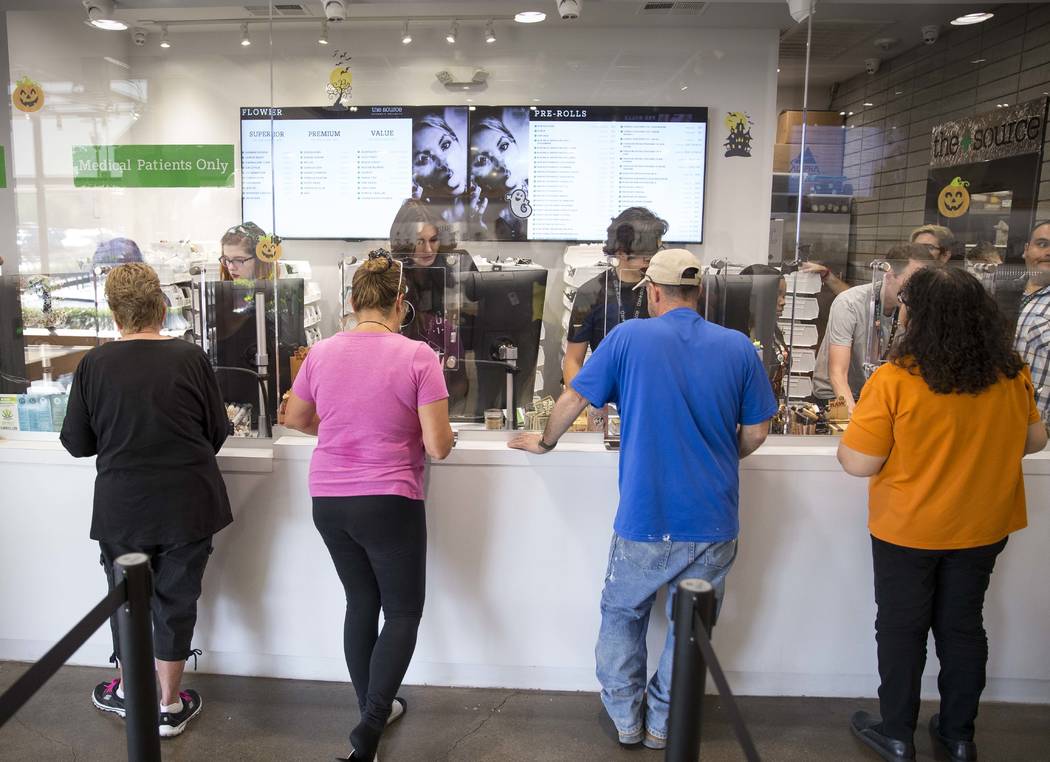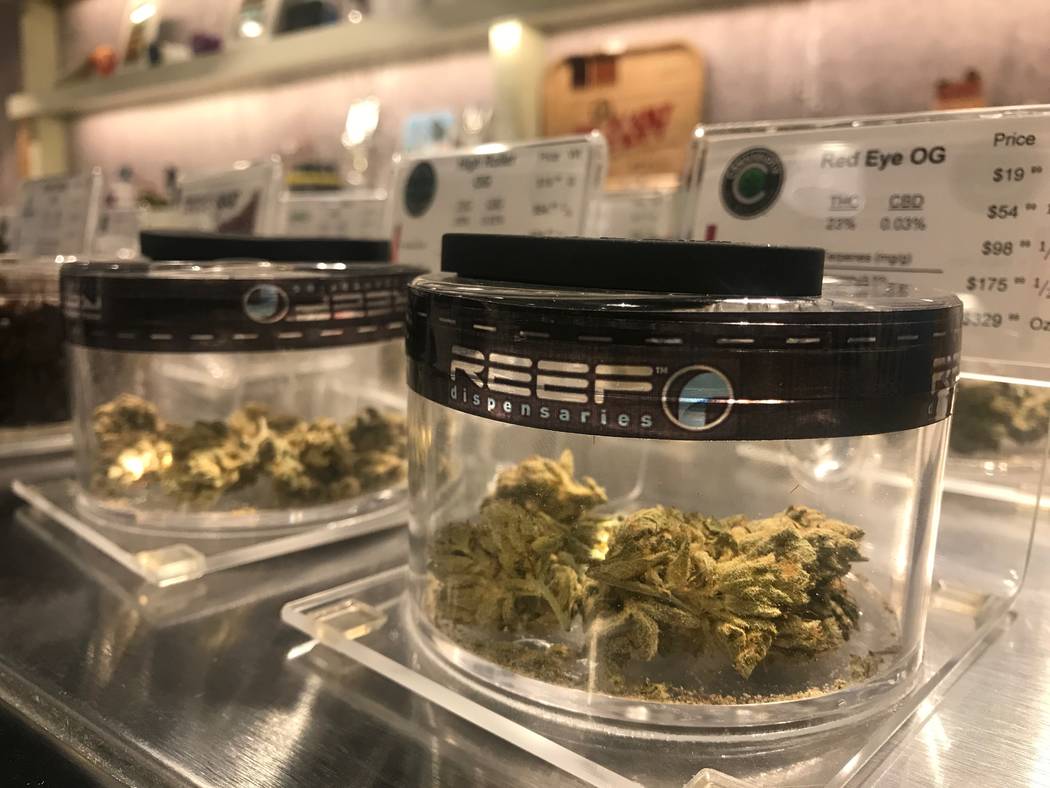 North Las Vegas marijuana dispensaries are facing more out-of-town competition, but most operators say they aren't worried.
Until recently, the city was the only one in the Las Vegas Valley to allow pot sales 24 hours a day. That changed when Las Vegas and Clark County dispensaries were authorized to stay open at all hours as well, said Las Vegas spokesman Jace Radke and county spokesman Dan Kulin; they previously were required to shut down between 3 and 7 a.m. Additionally, Henderson began allowing its dispensaries to sell nonmedical marijuana Oct. 20.
Jenny's Dispensary general manager Christina Shack said she's excited about the expansion. The dispensary has two locations, one in North Las Vegas and the second in Henderson.
"I think the demographics are also different, so there are no concerns about competition," she said. Also, downtown North Las Vegas is 17 miles from downtown Henderson.
CEO Matthew Morgan of Reef Dispensaries agreed.
"I'm completely fine with Henderson selling recreational marijuana," he said. "It's healthy competition, and there's only a handful that are going recreational."
Essence Cannabis Dispensary, Jenny's Dispensary, Nevada Medical Marijuana, The Dispensary NV and The Source launched recreational marijuana sales in Henderson on Oct. 20.
Reef Dispensaries has two locations: one in North Las Vegas that is open 24/7 and the other near the Las Vegas Strip. Morgan said the Strip location, which is in unincorporated Clark County, received approval to extend its hours in October. They were set to take effect Nov. 6.
The Clark County ordinance was adopted Oct. 18, Kulin said.
"There were a lot of reasons why we wanted to go 24/7, and we had to help the commissioners understand that it's actually safer to operate for 24 hours than closing down for four hours in the middle of the night," Morgan said. The reason: Because banks fear running afoul of federal laws that still ban marijuana sale and possession, they turn down dispensary business. That forces the dispensaries to deal in cash.
"The Strip is a 24/7 type of activity space, and so it's a city that never sleeps," he said. "You can buy alcohol 24/7 and basically anything you want, so why can't you buy recreational marijuana 24/7 in a city that's basically working 24/7?"
Contact Kailyn Brown at kbrown@viewnews.com or 702-387-5233. Follow @kailynhype on Twitter.