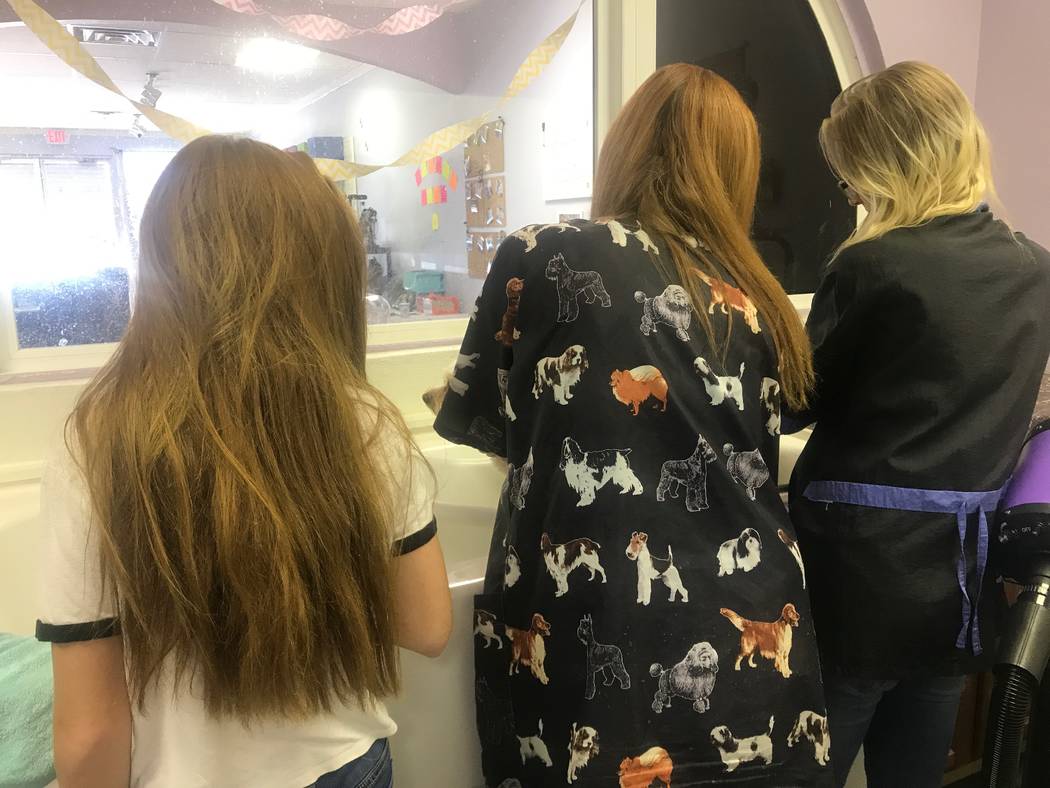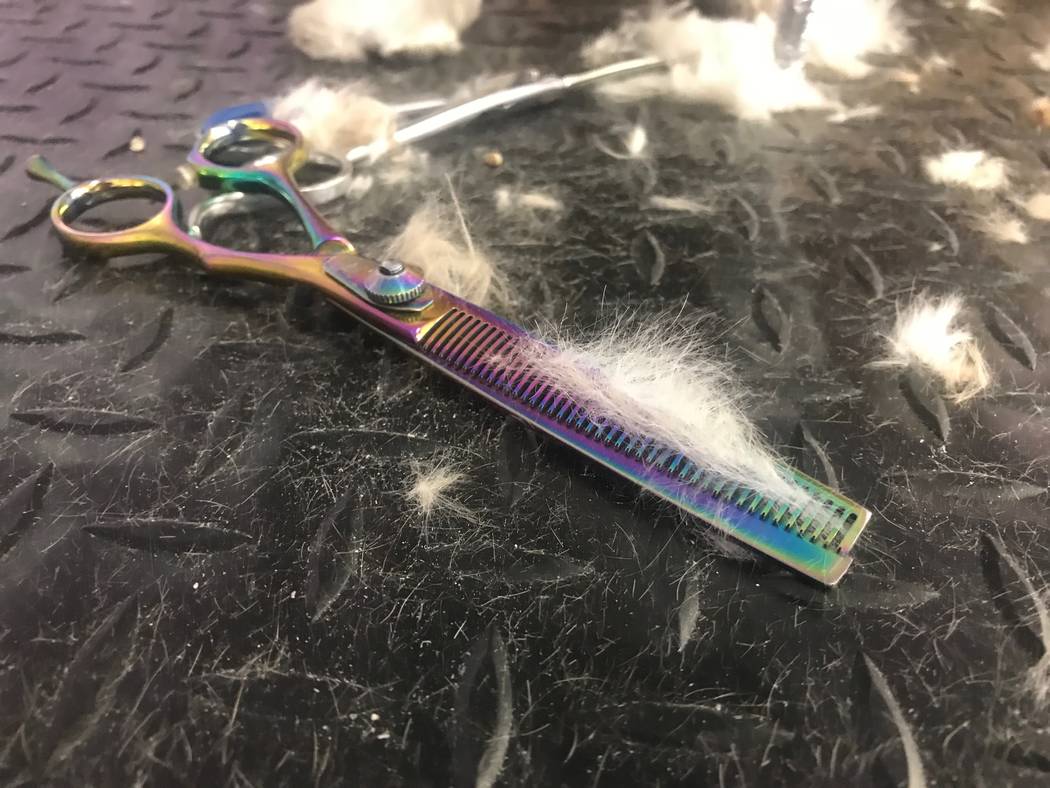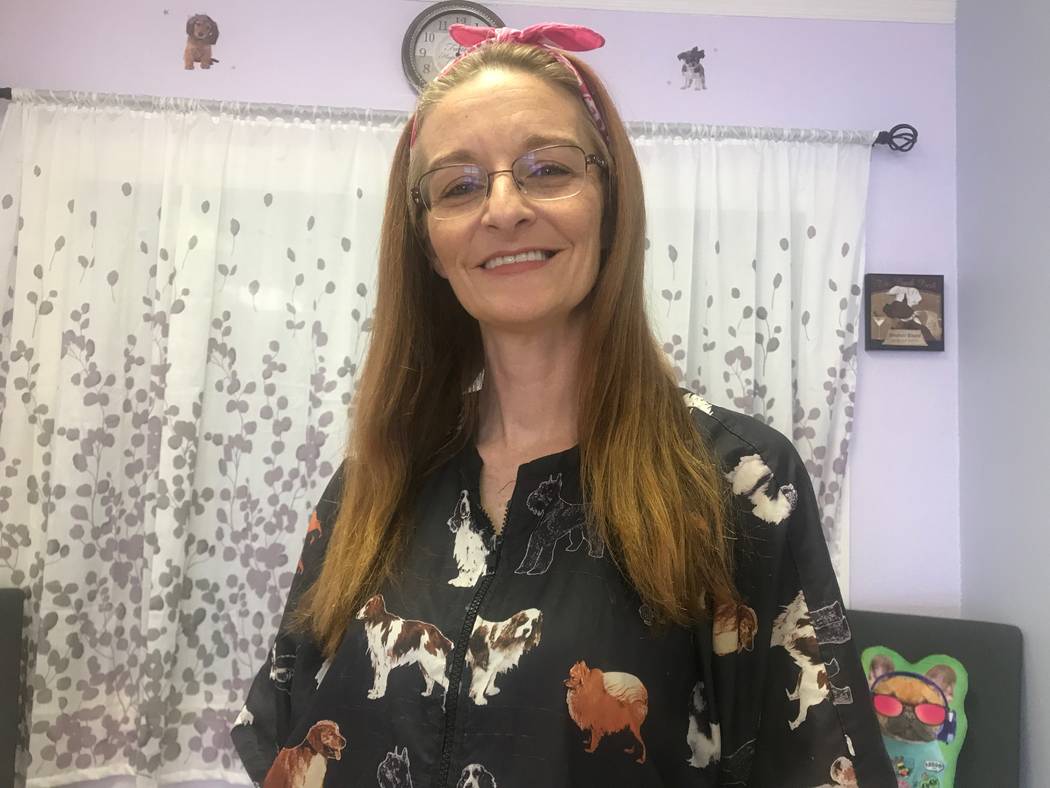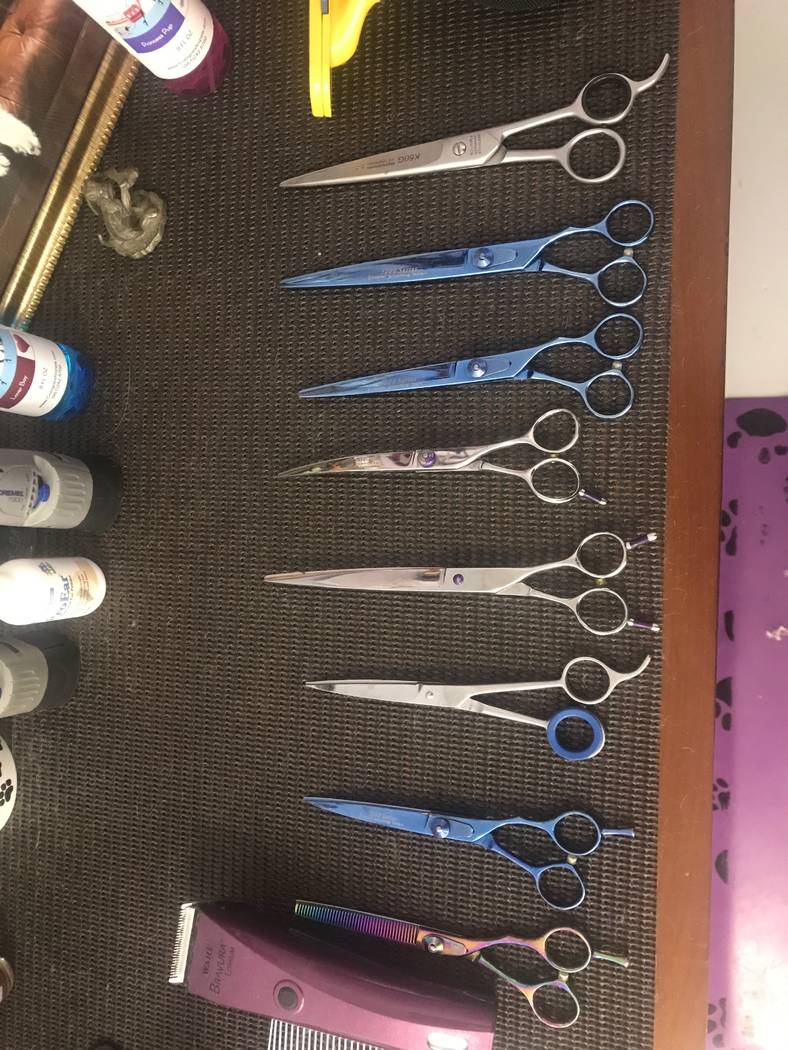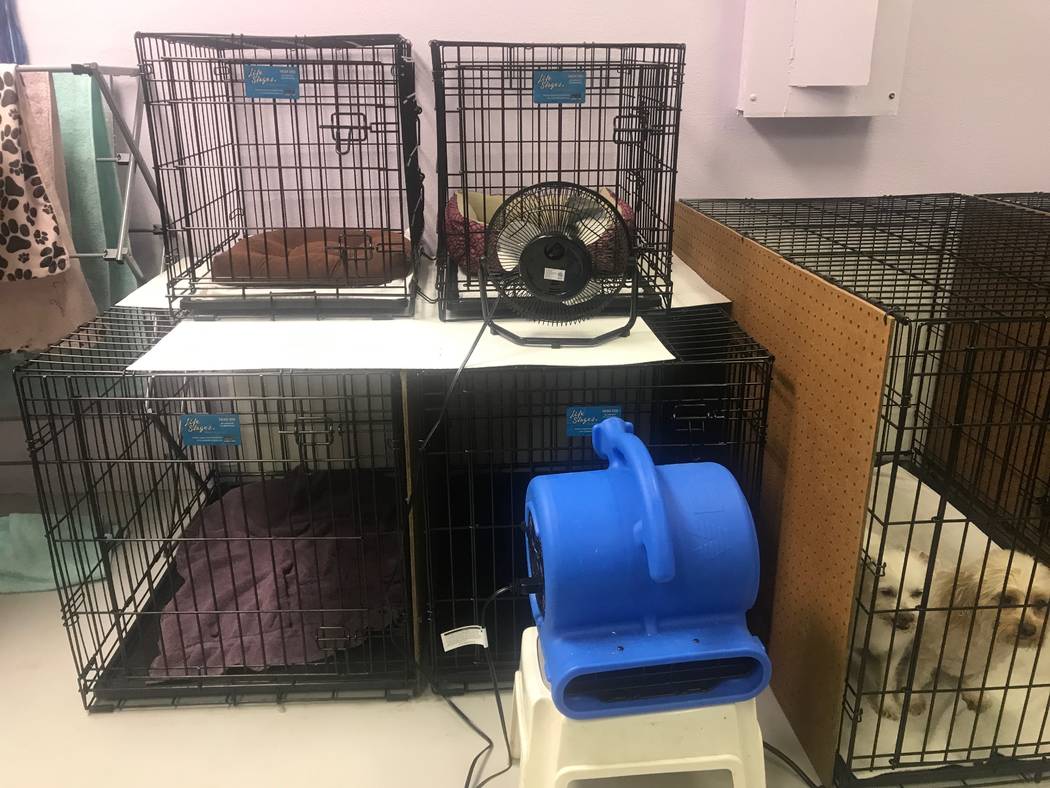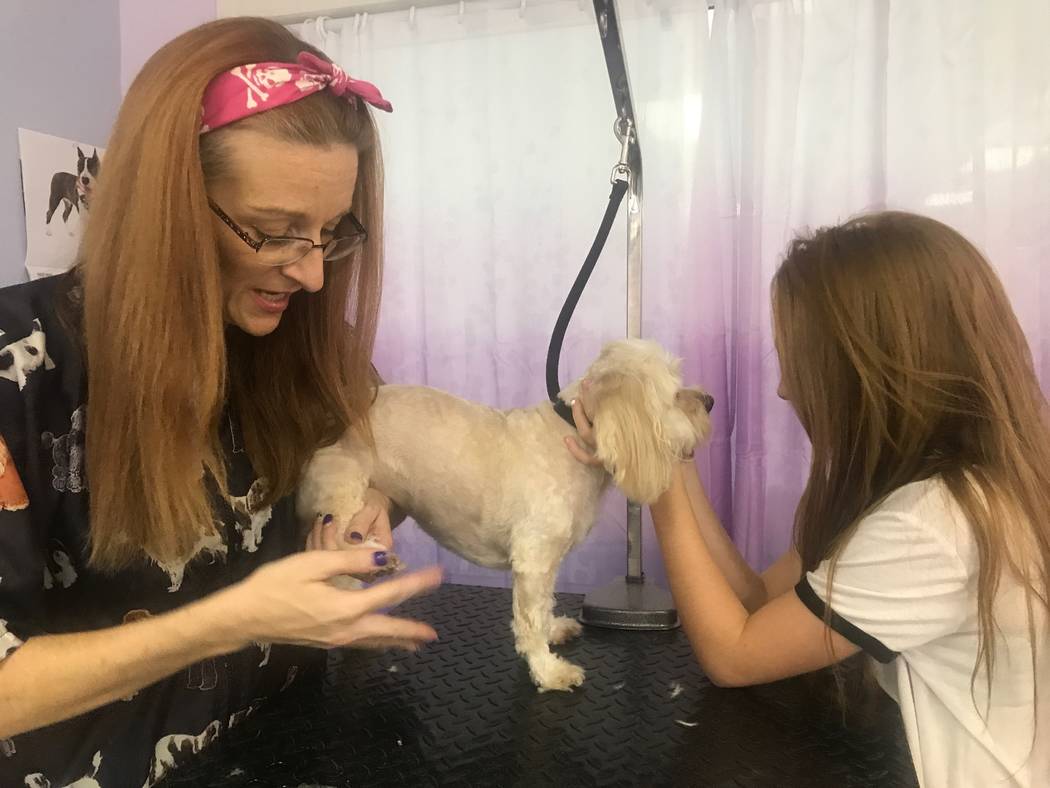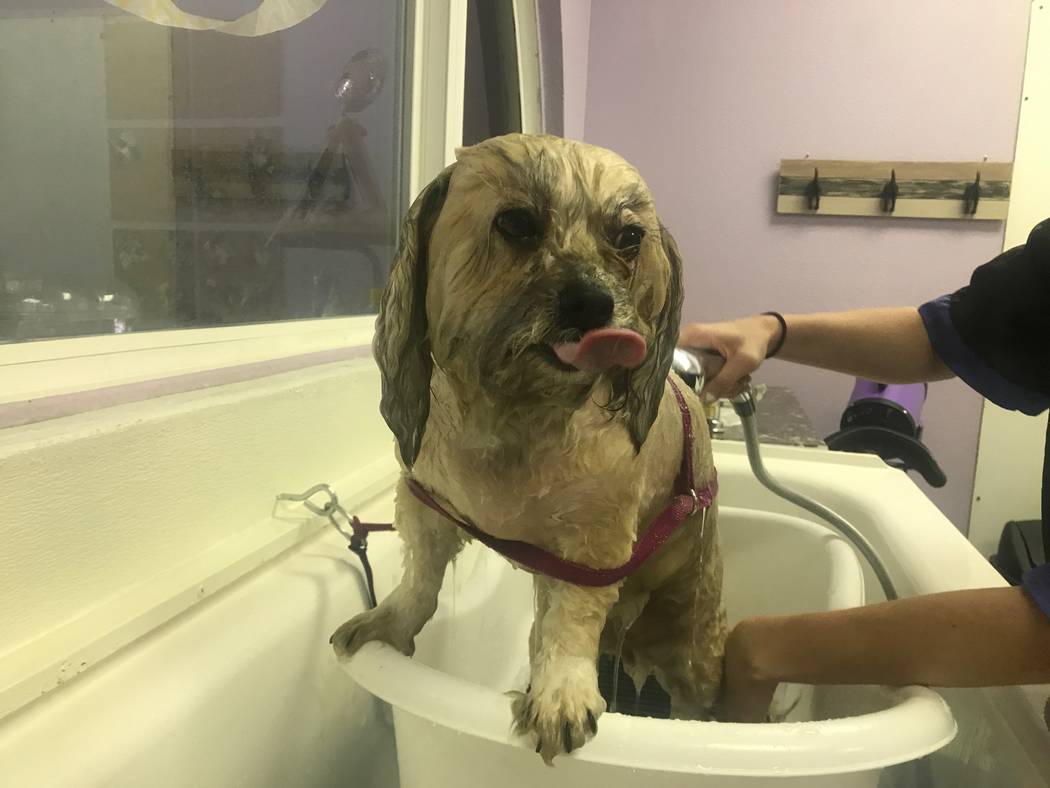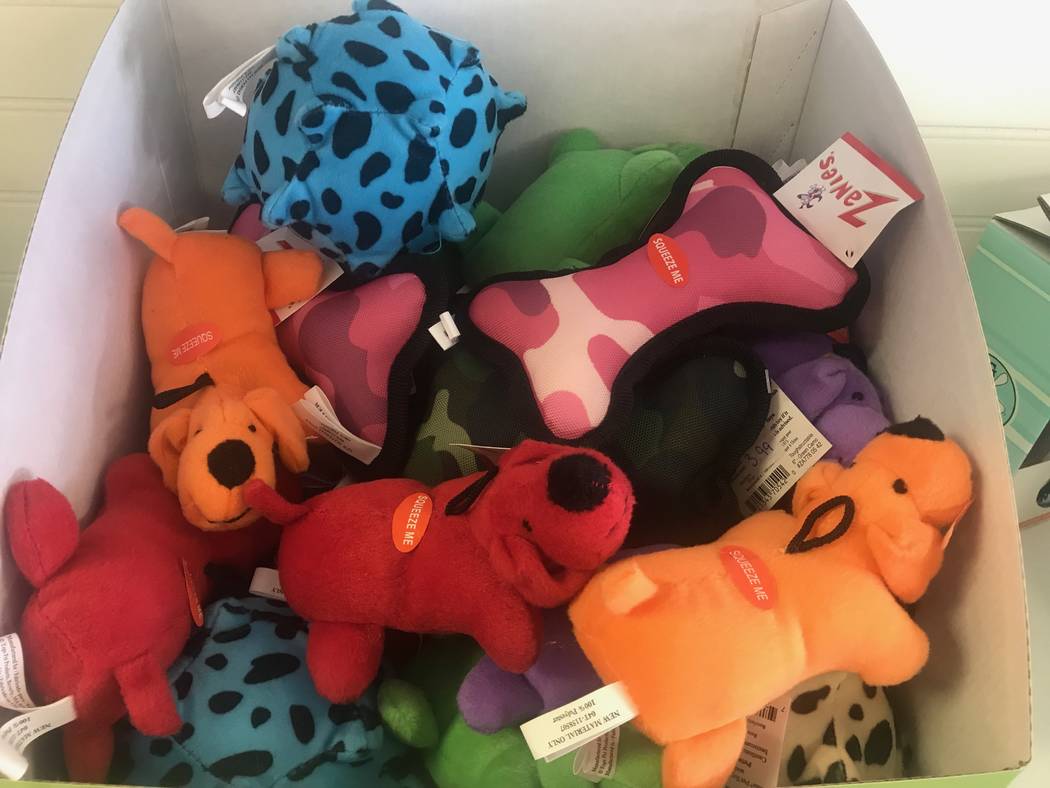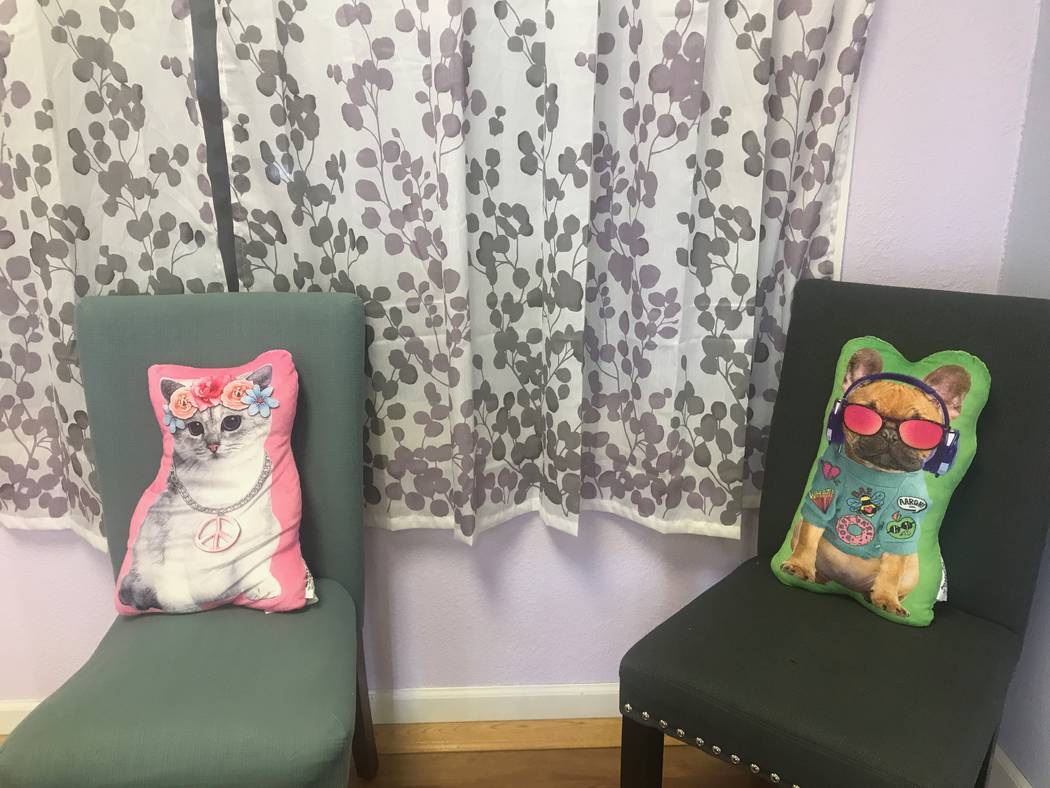 After working as a dog groomer for more than 30 years, Kimberly Ward of North Las Vegas opened her first grooming business, Kim's Passion for Paws, in July with her 21-year-old daughter Brittany Butler.
Ward had been looking for a building for about two years, she said. It's just a few minutes from her home.
Ward said she wanted to keep the business within the family, so she brought on Butler as co-owner. She mostly handles the bathing, not the grooming.
"It's what I love doing," Butler said. "Between the animal care and being able to bathe them, that's like two in one. You get the best of both worlds, and then doing it with my mom, that's not even a job."
Ward's youngest daughters, Nicole, 14, and Kaitlyn, 11, assist mostly on weekends at the shop, taking photos, cleaning, holding the dogs and handling computer duties. Ward said the family has four dogs, three of which are rescues.
Ward also works with rescues, such as Hannah's Happy Hounds of Southern Nevada and Street Dogz. She donates to a different organization each month, she said. Ward also provides discounts for rescue groups and offers a free consultation for formerly abused or neglected dogs that don't like to have their their nails trimmed or their faces shaved.
On a recent Saturday, a boxer mix named Tango who has disabled front legs was at the shop. The 5-month-old puppy uses his chin to manuever and his back legs to get around. Brandy Glasgow, a volunteer for Street Dogz, used the shop that day to meet with another rescuer for a wheelchair fitting for the dog.
Glasgow, who is also a dog groomer, said Ward has also allowed her to use the shop to groom rescue pets, usually after hours.
"It gives us a place to do things safer and to do a better job," she said.
Glasgow said groomers are critical because they can let a dog owner know if they feel anything abnormal, such as bumps or lumps, which may be skin issues or cancer.
"You can't put a price on a good groomer," she said. "You get your cute puppy back, but you … get Kim's health advice as well."
Contact Kailyn Brown at kbrown@viewnews.com or 702-387-5233. Follow @kailynhype on Twitter.
Passion for Paws
Where: 3940 N. Martin Luther King Blvd.
Contact: 702-916-4318 or kimspassionforpaws.business.site
Hours: 8 a.m.-5 p.m. Tuesdays-Saturdays and 8 a.m.-6 p.m. Saturdays. Closed on Sundays
Home grooming information: facebook.com/KimsInHomeGrooming